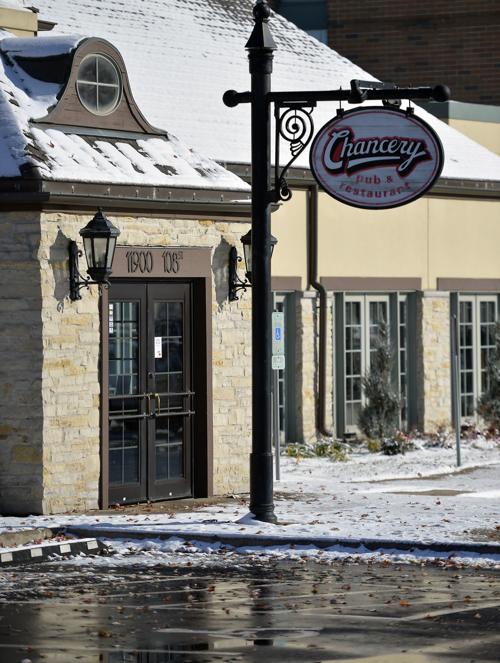 PLEASANT PRAIRIE — The Chancery Pub & Restaurant, a longtime mainstay near Pleasant Prairie Premium Outlets, will be closing at the end of the year.
The DeRosa Corp., which operates the Chancery, housed at the DoubleTree by Hilton, 11900 108th St., announced that the restaurant will close Dec. 31 after 25 years in business.
A new restaurant will open in its place the next day. 
Kyle Highberg, the DoubleTree general manager, said the lease with Chancery expired. Speaking favorably of the restaurant, he said it wasn't necessarily the hotel's choice that is wasn't renewed. 
The Chancery was a "good fit" for the hotel," Highberg said. "The Chancery did such a great job." 
The new restaurant, to open Jan. 1, will have a new concept, with a new decor and different style, Highberg said. He declined to name the restaurant, saying it will be managed by First Hospitality, a Rosemont, Ill., company. 
"Our concept will be a place where people will be very proud to come to," he said. 
Joe DeRosa, the founder, president and chief executive officer of DeRosa Corp., said his company chose not to renew the lease.
He said there are no immediate plans to open a Chancery at another location.
DeRosa Corp. started as a restaurant food service company in 1972 when the Chancery opened in Racine. It also operates Jose's Blue Sombrero and PS 23 restaurants as well as a Chancery Pub & Restaurants in Mequon. It closed the Waukesha Chancery earlier this year.
"It was a great operation," DeRosa said, referring to the Pleasant Prairie location. "It had a good life cycle."
In a letter to the Department of Workforce Development, the company's executive vice president and chief financial officer Rhonda R. McCreedy, said the closing will affect 77 employees and that all will be paid all earned wages at the time of their termination.
Meanwhile, the Southeastern Wisconsin Workforce Development Board will provide Rapid Response Services, including transition assistance, pre-layoff workshops including resume writing, job search strategies and budgeting services. It also will provide information on programs, resources and job fairs.
Get local news delivered to your inbox!
Subscribe to our Daily Headlines newsletter.