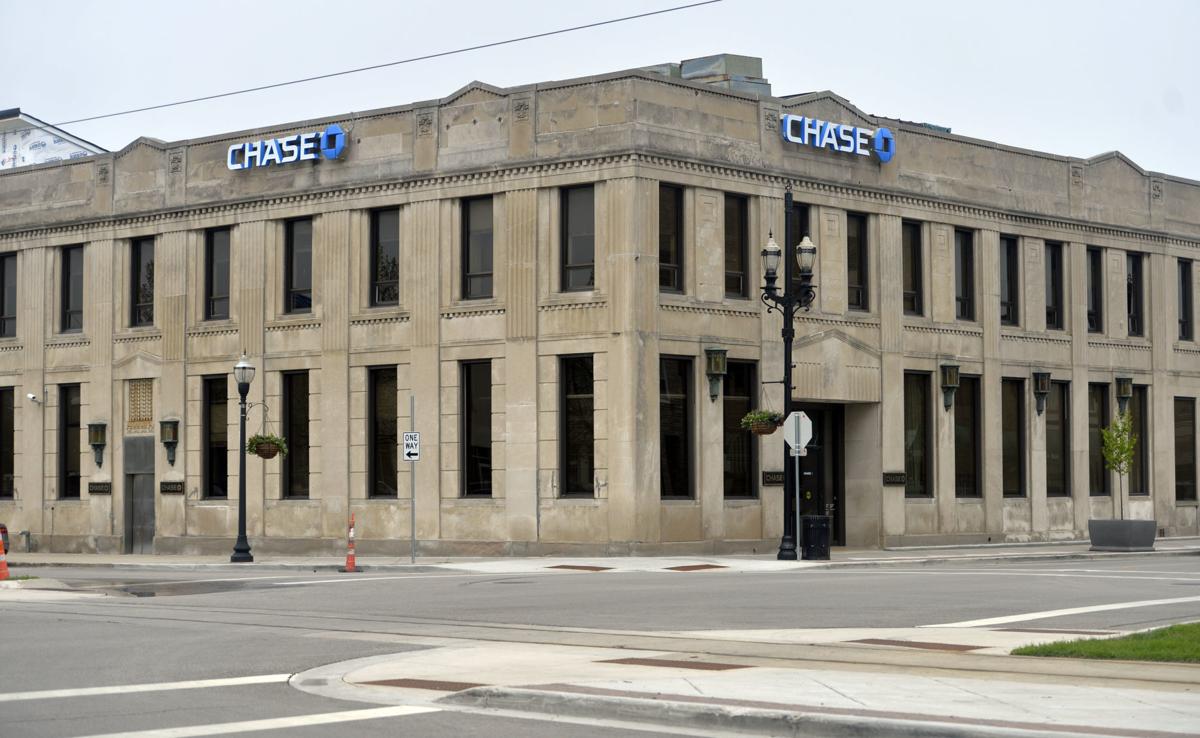 Chase Bank will close its two downtown branches later this year, a company spokesperson confirmed on Thursday.
The "consolidation" will affect Chase's full-service branch at 5522 Sixth Ave. and its drive-up location at 5506 Seventh Ave. Local Chase branches at 2901 Washington Road and 3611 80th St., and its Pleasant Prairie branch at 9900 39th Ave. will remain open.
"Like any good retailer, we constantly evaluate our branch network to ensure we're in the right locations as our customers' needs change," said a Chase spokesperson. "Sometimes we consolidate a branch when another is nearby or traffic is low. This allows us to provide a strong, successful branch network that can serve our community for the long-term."
Chase said its downtown employees will be placed in other openings throughout the area. Chase is in the process of contacting its safe deposit box holders. It will notify all of its local customers of the closures about three months before the closing date.
With the increasing popularity of mobile and online banking, fewer customers are relying on local branches for their financial needs. Chase has more than 50 million active digital users.
"Banking is no longer a one-size-fits-all approach," said a Chase spokesperson. "Our customers are rapidly adopting new technologies and innovations, such as mobile, online and in-branch technologies that allow them to bank how, where and when they want for everyday banking activities."
The closures are not related to the city's Downtown Vision redevelopment project. The branches are located on privately-owned property in which the city is not actively looking to purchase, according to Kenosha's community development specialist Zhorab Khaligian.
The city recently acquired three downtown properties owned by Kenosha Human Development Services Inc., located at 5407 Eighth Ave., 700 55th St., and an attached parcel. The block is located two parcels north of the Chase drive-up location and two blocks from the full-service branch.
"I have heard a rumor that the Chase branches are closing, but I have not heard anything directly," Khaligian said. "About a year ago, we were informed the previous owner of the (drive-up) parcel was looking to sell it. The city took a look at it. We were told Chase re-upped their lease and would be there. When we heard that, the city was not interested in buying it if Chase was still going to be there. It would be different if Chase told us then they were leaving."
Khaligian said the city is not looking to purchase additional downtown property.
"After we purchased the (Kenosha Human Development Services) location for the Downtown Vision, (Mayor John Antaramian) said, 'I'm done,'" Khaligian said. "We've acquired enough. Part of the reason, again, is he's trying to spur the private market to get into the game."
The Downtown Vision project is expected to include a new green space, performing arts center, parking structure and luxury high-rise condominiums. The potential $400 million project could include over 1,000 residential units, approximately 2½ times the amount of housing constructed in HarborPark, according to Khaligian.
Get local news delivered to your inbox!
Subscribe to our Daily Headlines newsletter.