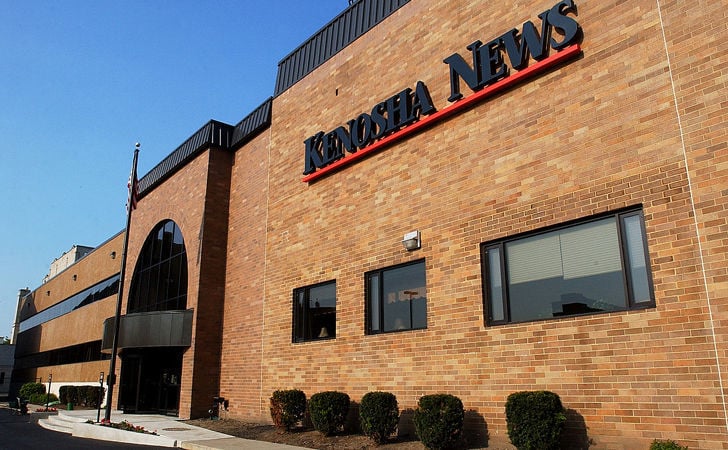 The Kenosha City Council approved authorization Monday to apply for a state development grant requested by a confidential buyer interested in purchasing and redeveloping the Kenosha News' building, 5800 Seventh Ave.
The resolution passed by a 12-4 vote on Monday night.
The developer requested the city apply for a $250,000 Community Development Investment Grant through the Wisconsin Economic Development Corporation.
According to city records, a developer is interested in purchasing, renovating and occupying the 52,586-square-foot building, which is listed at $1.79 million.
The grant could be used as an incentive to secure the deal, according to Zohrab Khaligian, a city redevelopment specialist for Community Development and Inspections.
"There is someone that has shown interest," Khaligian said. "They have a number of sites they're reviewing in other cities, not just in Wisconsin. We're trying to help them sway their decision making. We now have authorization to submit this application."
The Kenosha News' building was constructed in 1965. The property has been on the market for nearly 14 months.
The Kenosha News' staff is moving to a new office at 6535 Green Bay Road in Kenosha.
Khaligian said the city will likely wait to submit the form until the developer moves forward on the property. There was no timetable on when the developer is expected to make a decision.
"When WEDC looks at a project, they want it shovel-ready," Khaligian said. "By the time the application goes in, there's going to be pretty much certainty that's the property they're going at."
If the grant is approved, the city and developer are required to execute a grant agreement.
Lengthy discussion
The decision to approve authorization followed a lengthy discussion among aldermen and city officials.
The measure stated "the developer has asked that their identity and the proposed use remain confidential until the CDI grant is approved."
This did not go over well with a number of people.
"I can't believe that we would move forward on somebody asking their identity and proposed use remain confidential until this is approved," Ald. David Bogdala said.
"I get all that stuff that it comes back and if it gets approved we'll give them money and find all that out. To even more forward without knowing who the developer is and what the use is, is just crazy to me. I would never support that anywhere. I can't believe we're moving forward."
Referencing past deals with other local companies such as Amazon and Kenall Manufacturing, Khaligian said it's not uncommon for businesses to request confidentiality during pending transactions.
Ald. Patrick Juliana strongly supported the resolution.
"This amazes me," Juliana said. "We're debating why we can't be put in the loop. We were told why we can't be in the loop.
"We're not voting on a project here; we're only voting to allow administration to apply for grant funds. That's it. How can you have a conflict over nothing?
"I don't blame them for wanting to come in on the QT. It might jeopardize what they have going."
Get local news delivered to your inbox!
Subscribe to our Daily Headlines newsletter.