Robust absentee and early in-person voting throughout Kenosha County is keeping municipal clerks busy leading up to Election Day Tuesday, which will have a much different atmosphere under guidelines established as a result of the COVID-19 health emergency.
As of Thursday morning, the number of absentee ballot applications made by Kenosha County voters reached 26,501, according to data compiled by the Wisconsin Elections Commission. Of that, 26,305 had reportedly been sent out, and 9,606 were reportedly returned.
More than 14,000 ballots issued
Notably, more than 14,000 absentee ballots have been issued in the city of Kenosha, City Clerk Deb Salas said. Of that, 5,000 have returned. Additionally, 78 in-person absentee ballots have been cast.
In comparison, 4,241 total absentee ballots were issued in the April 2016 spring election and presidential preference primary.
Statewide, the number of applications made was at 1,119,438, the number sent stood at 1,097,439 and the number received as reported by the commission was 473,417.
In comparison, 819,316 absentee ballots were cast statewide in the November 2016 presidential election.
Deadline and mail concerns
The deadline for registered voters to request an absentee ballot be mailed to them was 5 p.m. Thursday. It is unclear if delays in mail delivery will prevent ballots from arriving at the respective municipalities by the time polls close Tuesday.
Kenosha County Clerk Regi Bachochin said she has received many calls and emails about the time it is taking for people to receive their absentee ballots.
"With such a high influx in requests it seems to have been taking longer than the usual week," Bachochin said. "I believe the mail is taking a bit longer than usual. All the clerks are working as diligently as they can to get these out to the voters."
Meagan Wolfe, Wisconsin's chief elections official, said if someone has requested an absentee ballot via mail but it did not arrive or they did not return it, that person can still decide to vote at the polls on Election Day.
Many municipalities are also setting up secure drop boxes and drive-up lanes for dropping off absentee ballots.
Bachochin recommends delivering absentee ballots to one of the white drop boxes outside of the municipal building on Eighth Avenue, near the west visitor parking lot and near the west entrance.
All municipalities taking precautions
Clerks throughout the county said they will take precautions recommended by the WEC on Tuesday to protect the public.
"Plexiglass barriers will be placed between workers and voters, with enough space underneath to provide ballots and allow voters to sign the poll book or complete a voter registration application," Salas said of what to expect. "A police officer will be stationed at each polling place. Voters will be instructed to stand in line six feet apart and will be allowed into the polling place in small groups, no larger than 10."
In additional to polling workers, clerks said they have solicited college students to help clean and sanitize on Election Day.
"Workers will maintain regular housekeeping practices, including routine cleaning and disinfecting of pens, surfaces, voting equipment and other elements of the work environment," Salas said. "Handwashing stations will be available outside of the polling location."
Town of Brighton Clerk Linda Perona is personally sewing masks and lining them with hepa filter fabric from new vacuum cleaner bags for poll workers to use, and her husband built "sneeze guards" that will be clamped to tables.
There, she has had 287 requests for absentee ballots, about 40 of which were from in-person early voters.
"We average 30 absentee ballots for this particular election normally," Perona said.
Only 2 electors will be allowed into the Town Hall at a time on Election Day, and polling booths will be cleaned after each set of voters.
"While it may be a bit more time consuming, a safe voting procedure for electors and officials is of the utmost importance."
she said if voters need to register, printing and pre-filling an EB-131 (registration) form at home will expedite the process at the polls.
Other clerks outside the city of Kenosha report the following:
As of Thursday morning, the village had issued 4,500 absentee ballots and had received 2,363.
"I had to consolidated five polling locations to one polling location due to staffing issues," Village Clerk Jane Snell said. "The Election Day polling location will be Village Hall-Auditorium (south entrance), 9915 39th Ave."
She said she has enough poll workers to operate this one location.
"We will be limiting the number of voters into the polling location to five at a time," Snell said. "Poll workers will be sanitizing after each group.The polling location will be equipped with a hand sanitizer station at the entrance/exit, (disinfectant) wipes and spray. Poll workers will be wearing personal protection equipment (mask and gloves)."
Chief Election Officer Mike Ulstrup said, as of Thursday, the village received 1,800 requests to mail out absentee ballots and has had 600 early, in-person voters.
"Usually, we would see 2,000 early voters at such an election and 500 mailed-out ballots," Ullstrup said.
The village will staff all three polling locations at statute-minimum levels.
"The voter lines will be very long and slow-moving since the six-foot social distancing directive will be enforced," Ullstrup said.
To manage the health safety and staffing risks, Public Works and Clerk's office employees and department heads will handle non-election inspector duties that go unfilled by volunteers.
"The election workers are reaching out to friends and family to see if they are willing to help out," Ullstrup said. "Several residents have volunteered."
The Public Works Department has built several see-through barriers to separate the workers from the voters; all election workers will be required to wear masks and gloves; surfaces will be regularly sanitized throughout the day; there will be 1,100 pens for voters to use and take with them if they choose; and voter lines will be marked with tape strips six feet apart from each other.
In Bristol, the number of ballots cast early, in-person outnumbers the absentee ballots returned so far. There have been 452 absentee ballots received, and 990 have already voted in person.
Clerk Amy Klemko said the village did have to eliminate a polling location because the church is closed.
Hand sanitizer will be available for voters before and after voting. All surfaces will be regularly sanitized, six-foot distancing will be required, and a plexiglass barrier will separate poll workers and voters.
"We are taking every precaution possible," Klemko said.
Clerk Michelle Shramek said a total of 466 absentee ballots have been received in the village, and 85 residents have voted early in person.
This compares to 90 absentee ballots and 973 regular ballots cast in April 2016.
"We will only be able to allow four voters in the building at a time," Shramek said. "We will be asking each voter as they enter the building if they have any symptoms. No kids will be allowed to wait in line with their parents."
Clerk Julie Harms reports, as of Thursday morning, 850 early, in-person ballots have been cast, and 350 absentee ballots had been received.
"Pandemic versus non-pandemic, obviously there's been an increase," Harms said. "We are seeing more than 50 percent increase (in absentee voting)."
RANDALL PARADE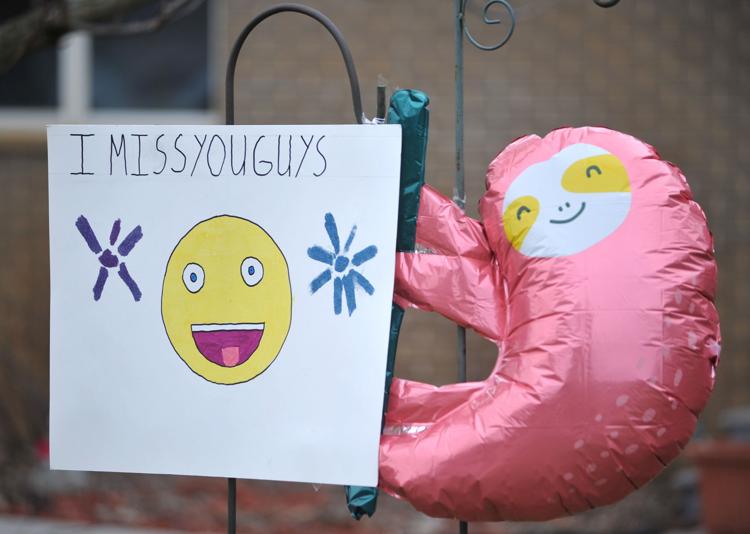 RANDALL PARADE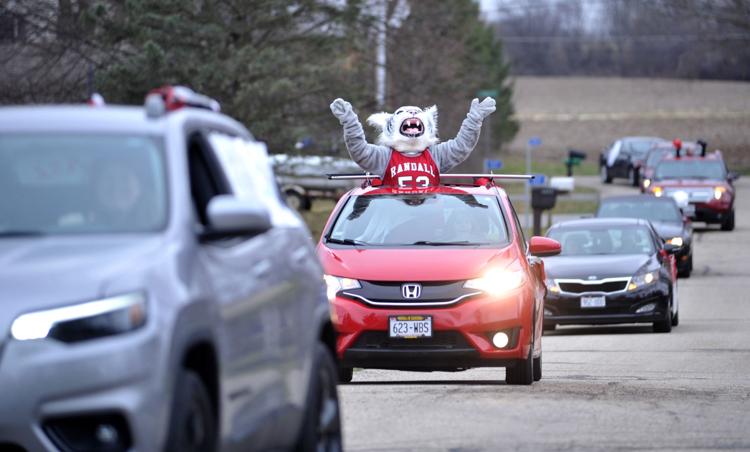 RANDALL PARADE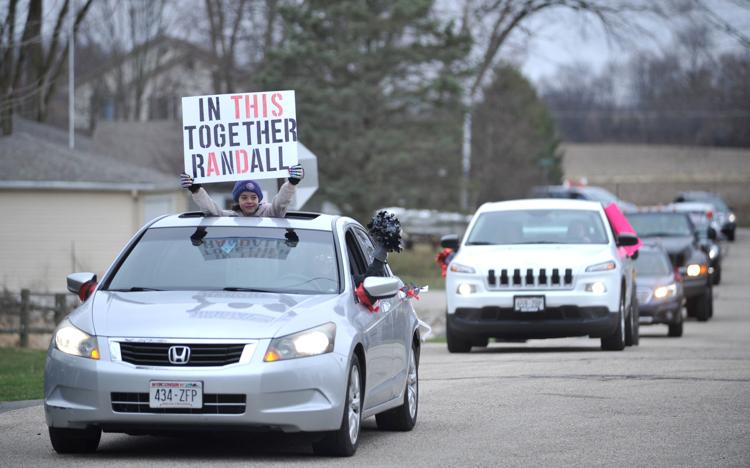 RANDALL PARADE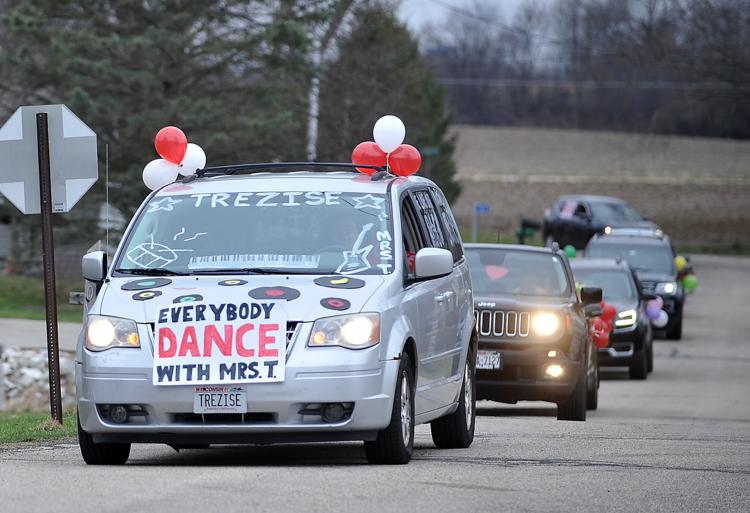 RANDALL PARADE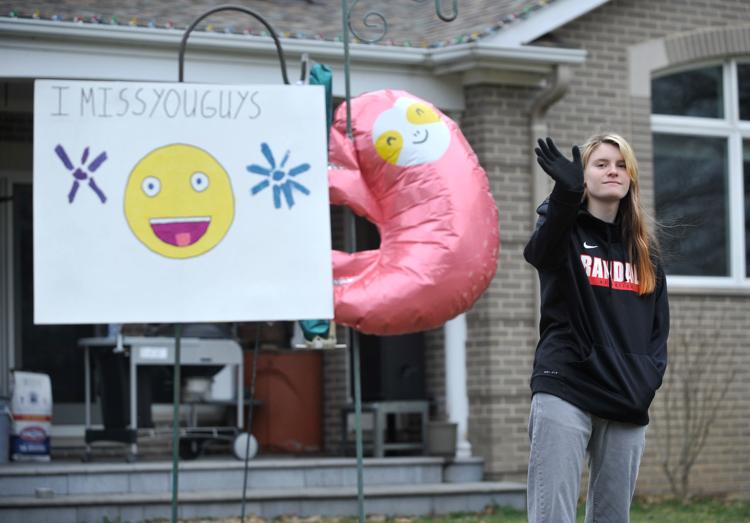 RANDALL PARADE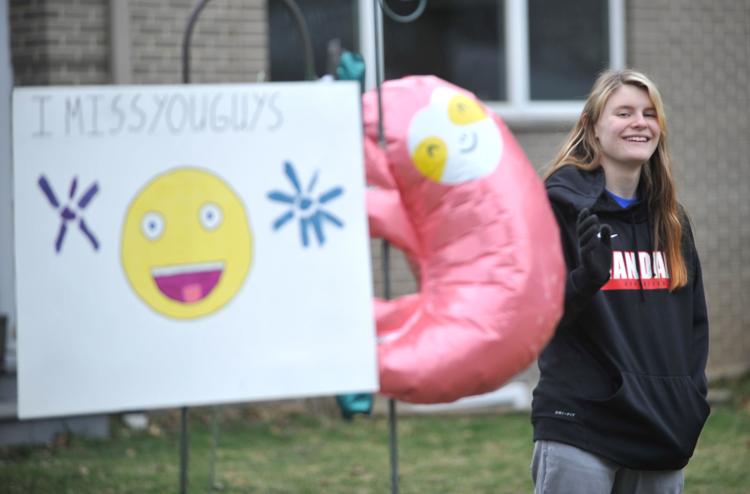 Here are photos sent to the Kenosha News by our readers showing us what they're doing at home to keep moving forward and pass the time during …
Concerned about COVID-19?
Sign up now to get the most recent coronavirus headlines and other important local and national news sent to your email inbox daily.