KENOSHA — Jacob Blake appeared virtually from a hospital bed at a rehab facility in Illinois for a court hearing Wednesday afternoon. The hearing was scheduled to be his final court appearance preceding a scheduled November jury trial, in which the 29-year-old faces sexual assault and criminal trespass with domestic abuse penalty enhancements.
However, Blake's defense attorney, Patrick Cafferty, left open the possibility for the case to never reach a jury trial.
The criminal allegations against Blake predate his encounter with Kenosha Police Officer Rusten Sheskey, which left Blake paralyzed after he was shot in the back seven times by Sheskey on Aug. 23.
The shooting garnered international attention and sparked several days of unrest that left several Kenosha buildings destroyed and two people dead after an encounter with a teen who was patrolling streets in the wake of the violence.
When asked by reporters if he believed Blake's sexual assault case would be settled, Cafferty replied, "I'll say this: There's a possibility that 95 percent of all criminal cases are settled out of court."
Cafferty is not naming the rehab center where Blake is being treated.
As it stands now
During Wednesday's hearing, Kenosha County Circuit Court Judge Bruce Schroeder gave Cafferty and Prosecutor Zeke Wiedenfeld until Nov. 4 to come to an out-of-court resolution in the case. If that doesn't happen, the case will likely go to trial on Nov. 9 or end up being dismissed.
During Wednesday's hearing, it appeared Blake was holding his own cell phone, connected to the Zoom videochat. He didn't say anything during the hearing itself, except at the very beginning to make sure his audio was working. In August, there was public outcry after it was learned that Blake was handcuffed to his hospital bed and he was being watched over by deputies. The restraints were removed when bail was paid.
Critics of Blake often cite his charges as justification for the use of force by police against him. An attorney for Sheskey also said that the officer believed Blake was going to drive off in a van with three of his children inside, claiming he was putting the kids' lives in danger.
After getting an exclusive interview with Sheskey's attorney last month, CNN reported that Sheskey heard a woman say, "He's got my kid. He's got my keys," according to attorney Brendan Matthews, who is representing the officer. If Sheskey had allowed Blake to drive away and something happened to the child, "the question would have been 'why didn't you do something?'" Matthews said.
According to Kenosha Police Chief Daniel Miskinis and the Kenosha Professional Police Association, Sheskey and the other officers knew of Blake and that there was a warrant out for his arrest when they encountered him on Aug. 23.
On Wednesday, the courtroom was nearly empty, except for Judge Schroeder, two court staffers, one attorney and three local reporters. Others, including the prosecuting attorney, watched via Zoom or online livestreaming.
Blake rally Jesse Jackson.jpg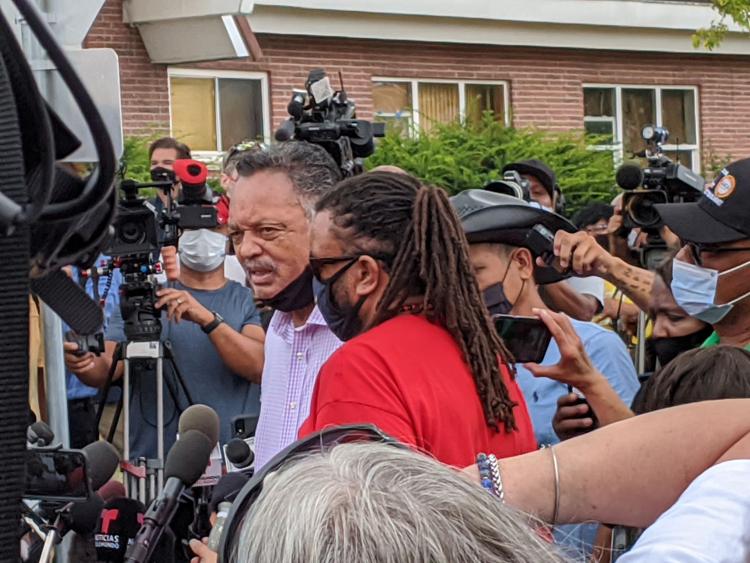 Blake rally media crowd.jpg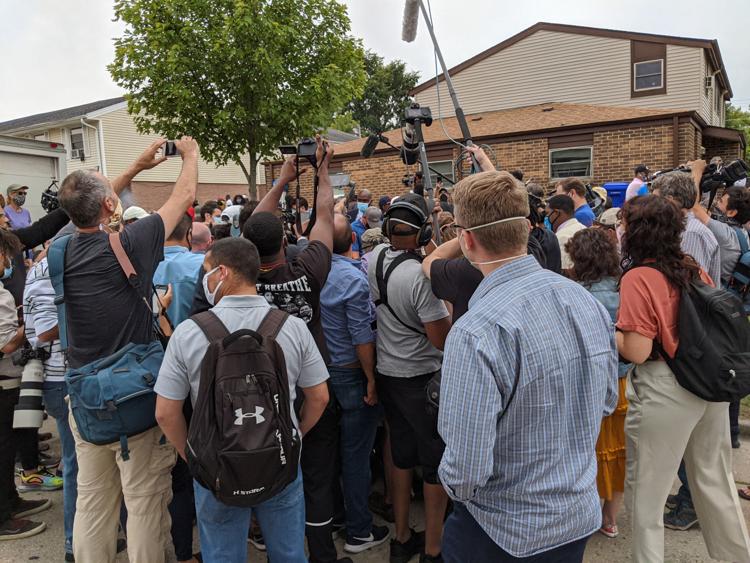 JESSE JACKSON SPEAKS IN KENOSHA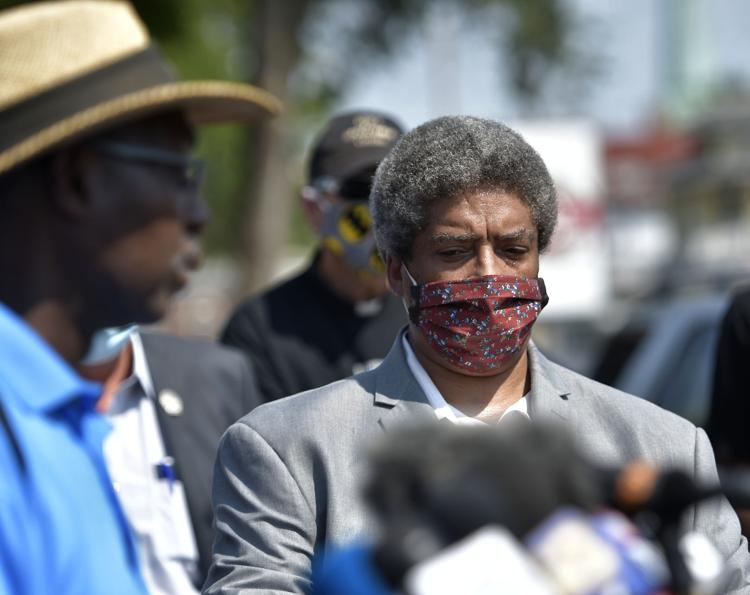 JESSE JACKSON SPEAKS IN KENOSHA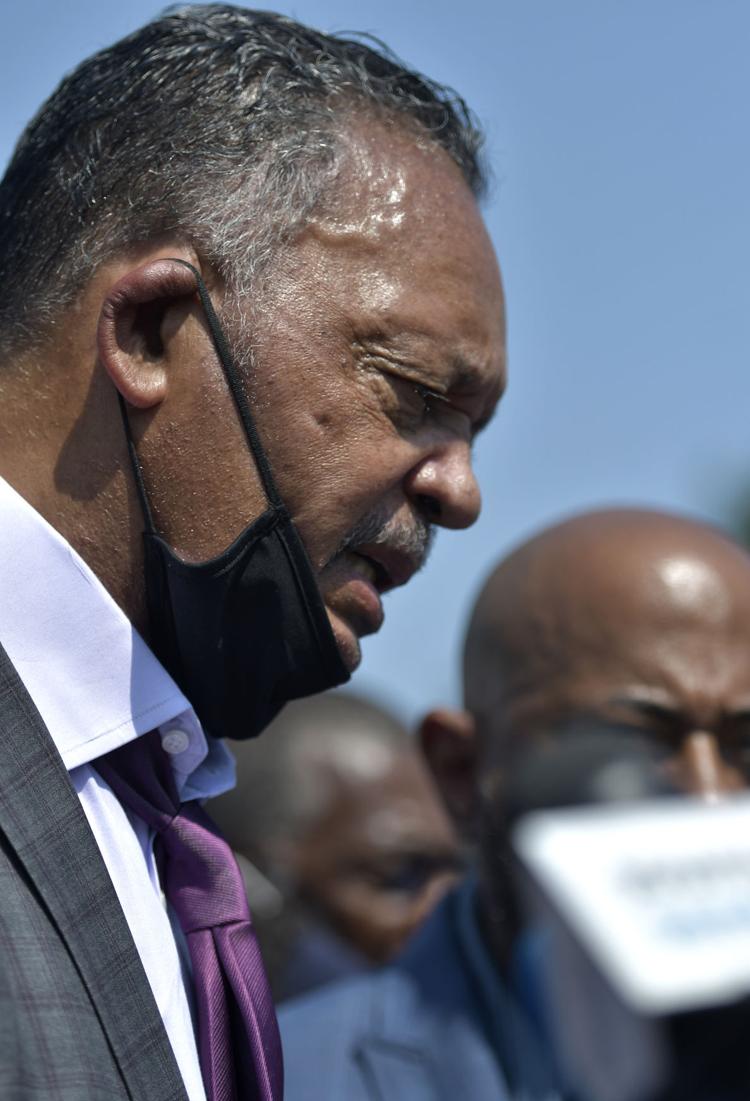 JESSE JACKSON SPEAKS IN KENOSHA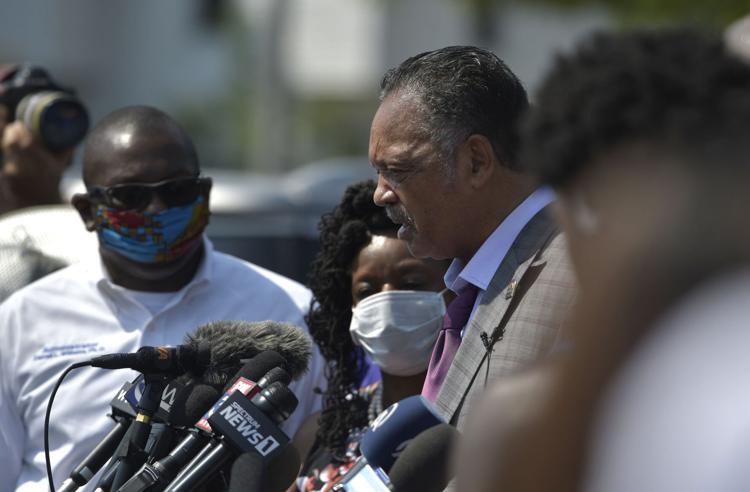 JESSE JACKSON SPEAKS IN KENOSHA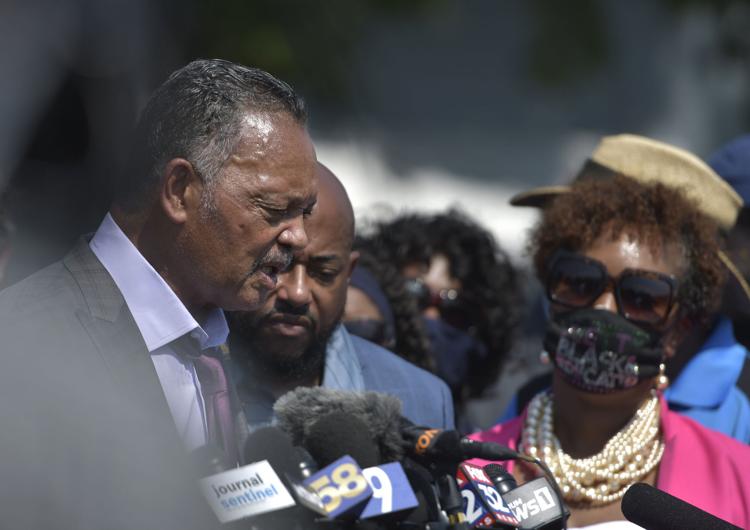 JESSE JACKSON SPEAKS IN KENOSHA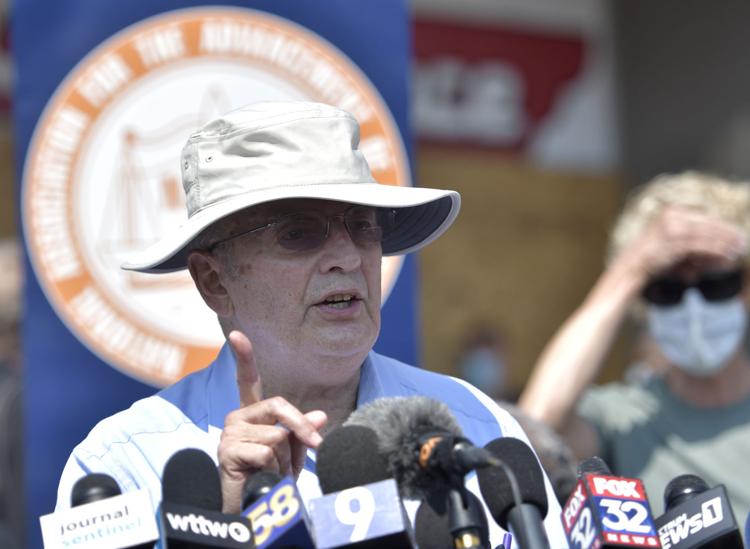 JESSE JACKSON SPEAKS IN KENOSHA
JESSE JACKSON SPEAKS IN KENOSHA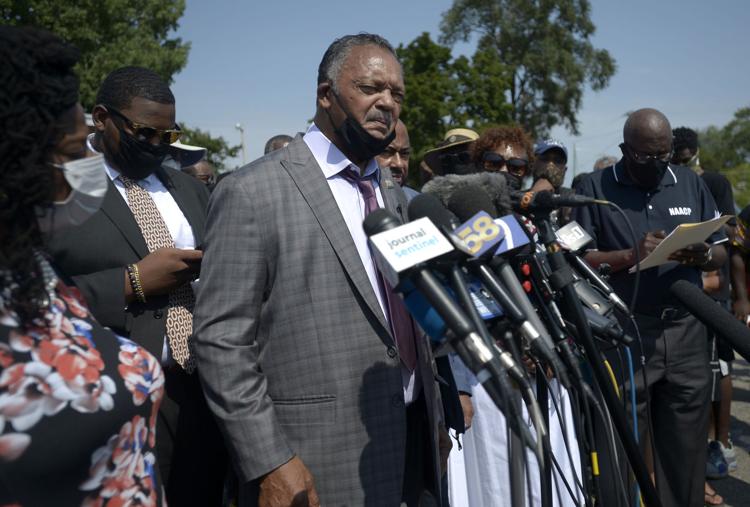 JESSE JACKSON SPEAKS IN KENOSHA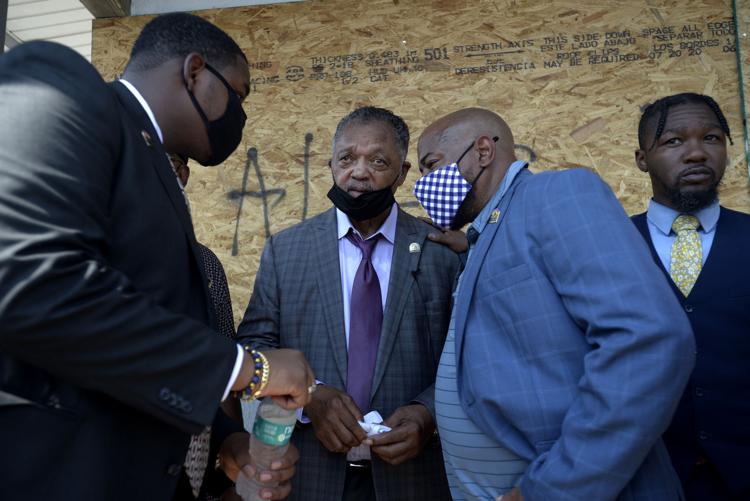 JESSE JACKSON SPEAKS IN KENOSHA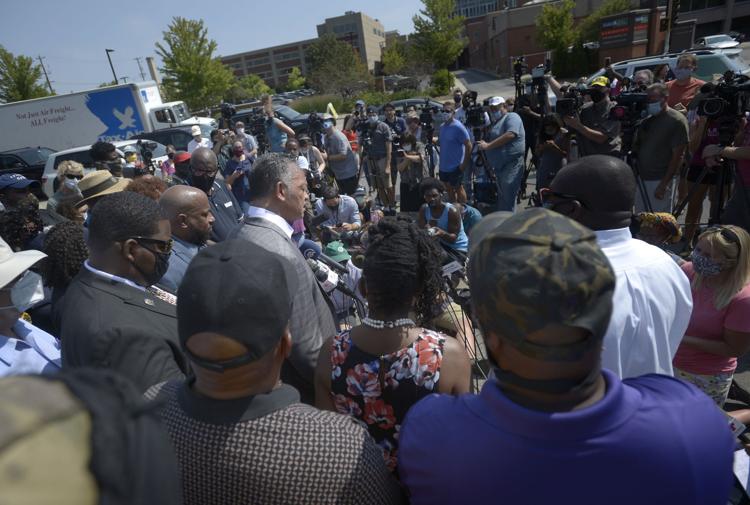 JUSTICE NOW MARCH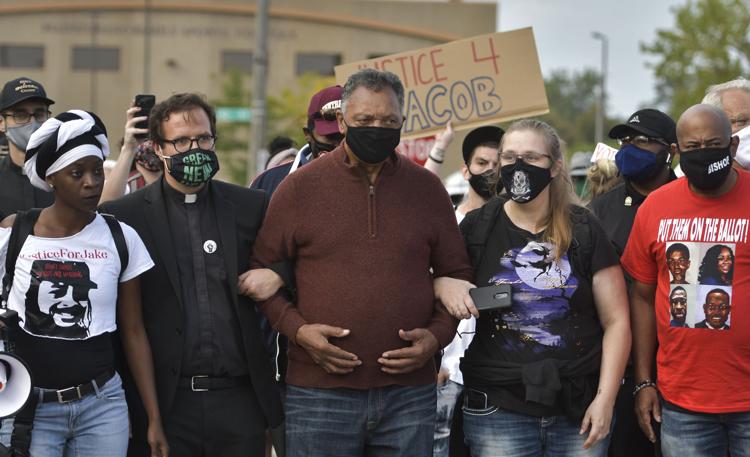 Rev. Jesse Jackson expected in Kenosha today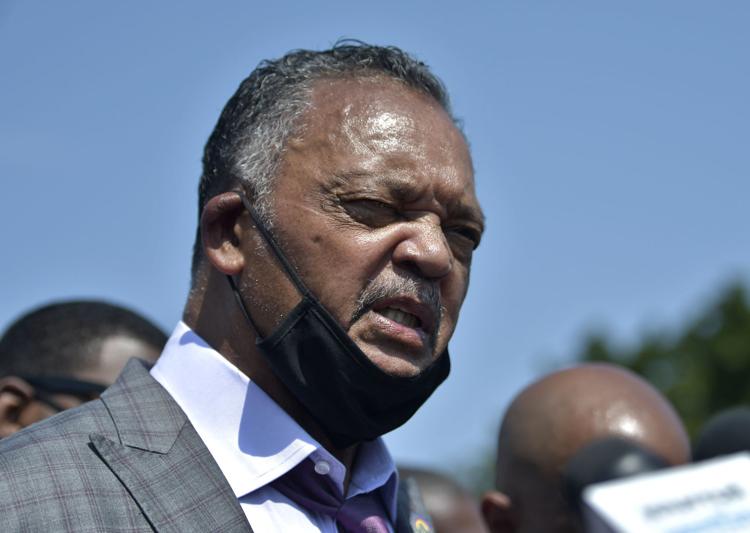 Sign up for our Crime & Courts newsletter
Get the latest in local public safety news with this weekly email.