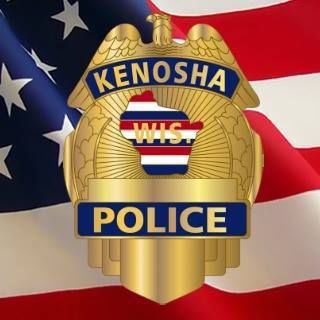 Two people were injured in separate shootings in Kenosha Tuesday night and Wednesday morning.
The Kenosha Police Department released information Wednesday afternoon on the shootings, stating that, all totaled, officers continue to investigate four separate incidents that took place Tuesday.
Lt. Joe Nosalik said the first shooting was reported at 10:42 p.m. in the 5400 block of 31st Avenue, followed by the second at 11:28 p.m. in the 1900 block of 52nd St., the third at 12:43 a.m. Wednesday in the 2700 block of Roosevelt Avenue, and the last at 2:50 a.m. Wednesday at 61st St. and 11th Avenue.
"We don't have information (whether they're all connected) at this point," Nosalik said.
Police are not releasing if any arrests have yet been made.
"We're not going to release that at this point," he said. "It could affect the outcome of the investigations."
A 22-year-old female and a 21-year-old male, both from Kenosha, suffered non-life threatening injuries and were transported to local hospitals. An update on their conditions was unavailable as of press time.
Police seized more than a dozen firearms during their investigation, which remains ongoing and fluid, according to a press release.
Whether Tuesday's incidents are tied to four different shootings in Racine on Monday night is unclear, Nosalik said. Three men suffered non-life threatening injuries as a result of those incidents.
"That's something that they certainly look at," he said. "Our investigators here talk to other police departments all the time. I don't know if there's any connection to what went on in Racine and what took place here. It is standard practice for police departments to talk to each other."
As to what may be causing this sudden spate of incidents around the city, Nosalik wishes he had the answer.
"We all have the same questions," he said. "... Probably (it's) the culmination of several different things, (being) cooped up the last 10 weeks, the sudden break of warm weather, social media. Who knows?
"It's anybody's guess as to what the reasoning is behind this. We're working on it diligently, and hopefully, we'll have some answers what happened and why."
Sign up for our Crime & Courts newsletter
Get the latest in local public safety news with this weekly email.