The prosecution in the case against the Mequon man accused killing a Kenosha man inside of his Wood Creek apartment withdrew its motion for a mistrial Wednesday afternoon after coming to an agreement with the defense.
District Attorney Michael Graveley requested a mistrial Tuesday afternoon in the trial of Zachariah J. Anderson during the defense's opening statement because he said some statements uttered before the jury violated established case law.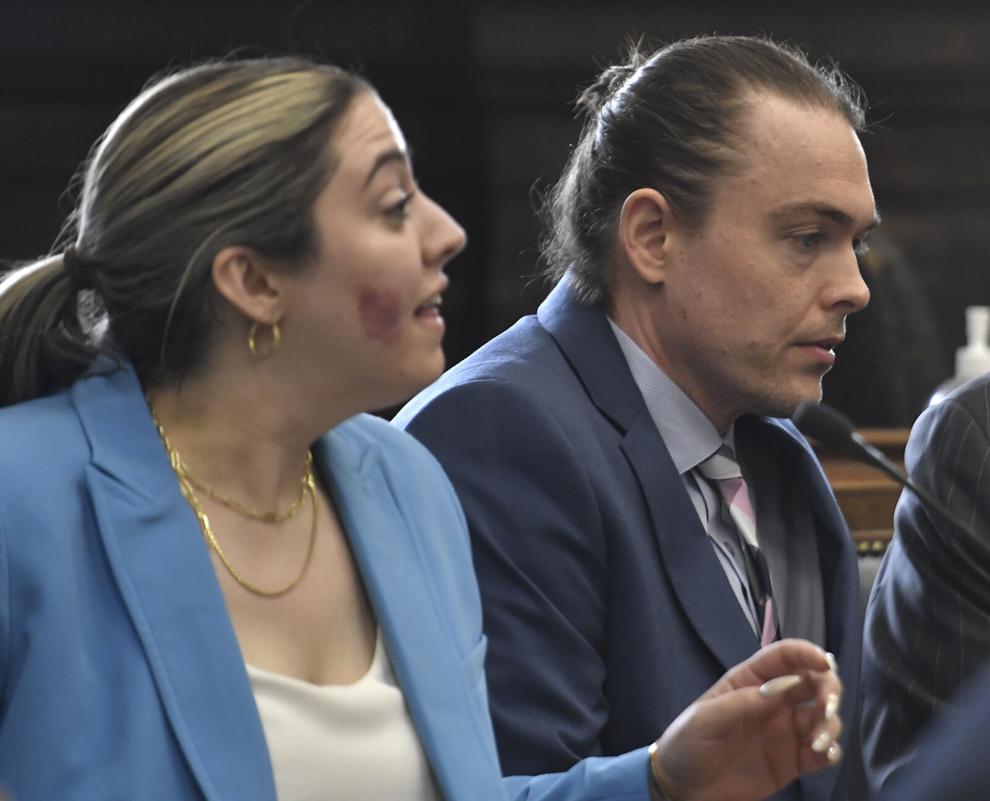 The trial was stalled Tuesday and the jury of nine women and five men was sent home until Thursday morning so both sides could debate the matter Wednesday before Kenosha Circuit Court Judge Bruce Schroeder.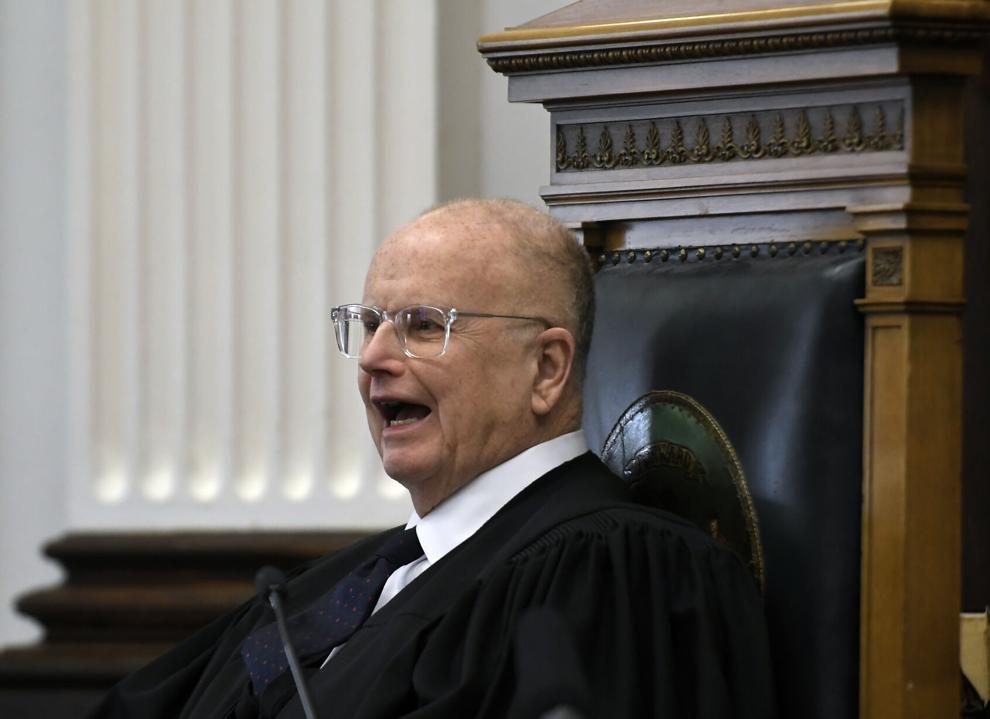 Anderson, 42, is accused of killing Rosalio Gutierrez Jr. inside of his Wood Creek apartment on the city's north side in a jealous rage in May 2020. Prosecutors allege Anderson killed him because he began having a romantic relationship with Sadie Beacham, his ex-girlfriend and mother to his three children.
Gutierrez went missing on May 17, 2020, and his body has never been recovered.
Request for mistrial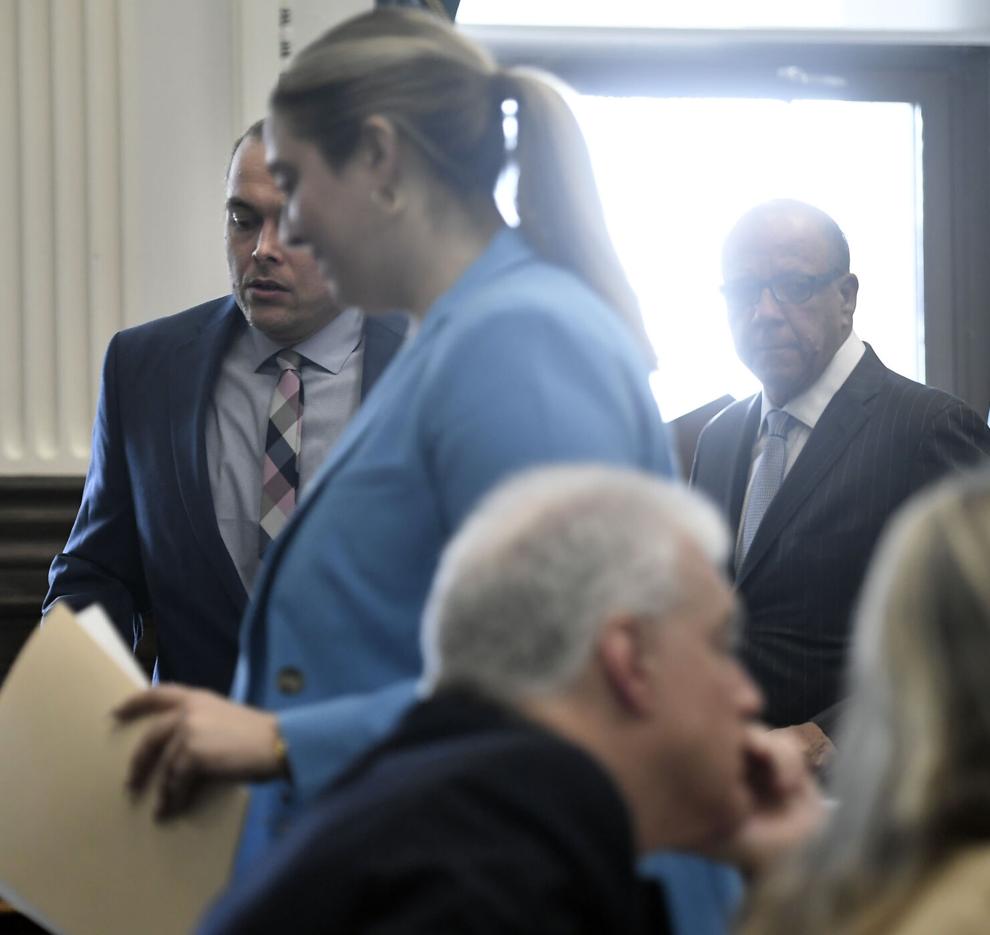 On Tuesday, defense attorney Nicole Muller said Anderson is facing criminal charges because the prosecution chose him to be "their main character" during her opening statement.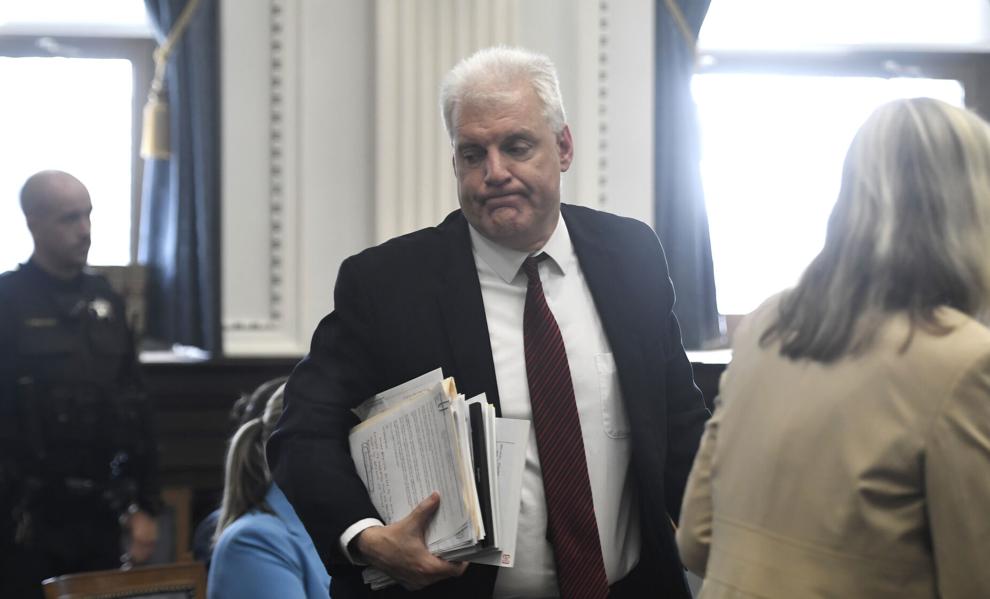 "They ignored, and by they I mean law enforcement, ignored legitimate leads and follow-ups, suspicious people and they ignored that because on May 19, 2020 when law enforcement met with Sadie outside Mr. Gutierrez's apartment she said my 'ex had something to do with it.' And they said, 'Great, let's run with it. We're going to try and build a case around him even if we don't have a body, we have no explanation of what happened to him, we have no explanation of where Mr. Anderson would have put a body. We're going to run with him.'"
Muller continued: "So what did they ignore? They ignored Ms. Beacham."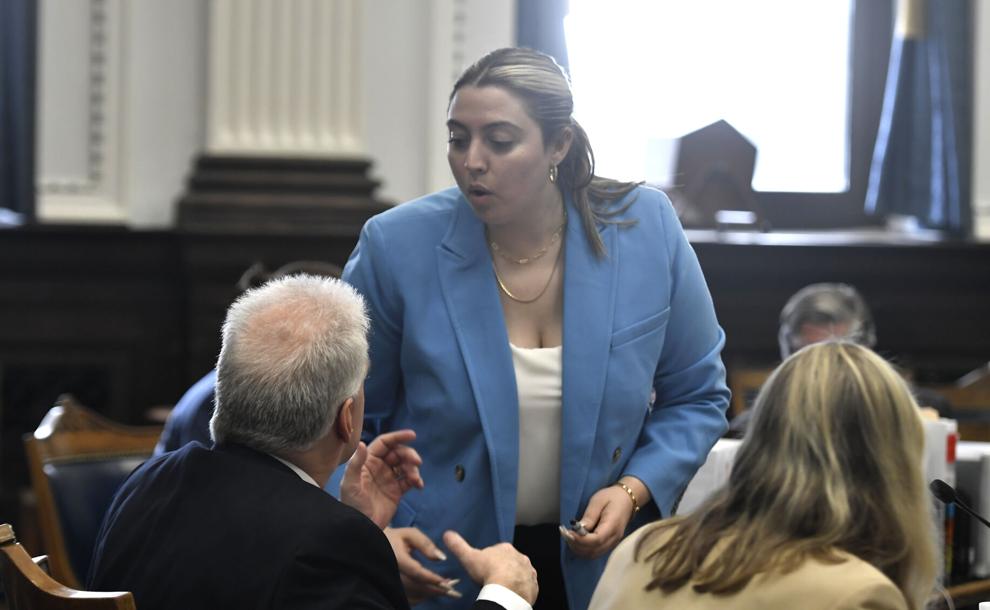 "She had only been dating this guy for a couple months," Muller said. "This guy was dating other people. They only saw each other every other weekend, some weekends. It wasn't a hot-and-heavy relationship like the state wants it to purport. The evidence isn't going to show that. She had only been dating this guy for a couple months, a guy she met off of Facebook dating and decides I haven't heard from him I'm going to go to his house in the middle of the day when he would be working to see what's up."
To some in the court it seemed to suggest it could have been possible Beacham had arranged to have someone kill Gutierrez to frame Anderson.
Opening remarks stopped
These statements caused a stir in court and Muller didn't finish her opening remarks.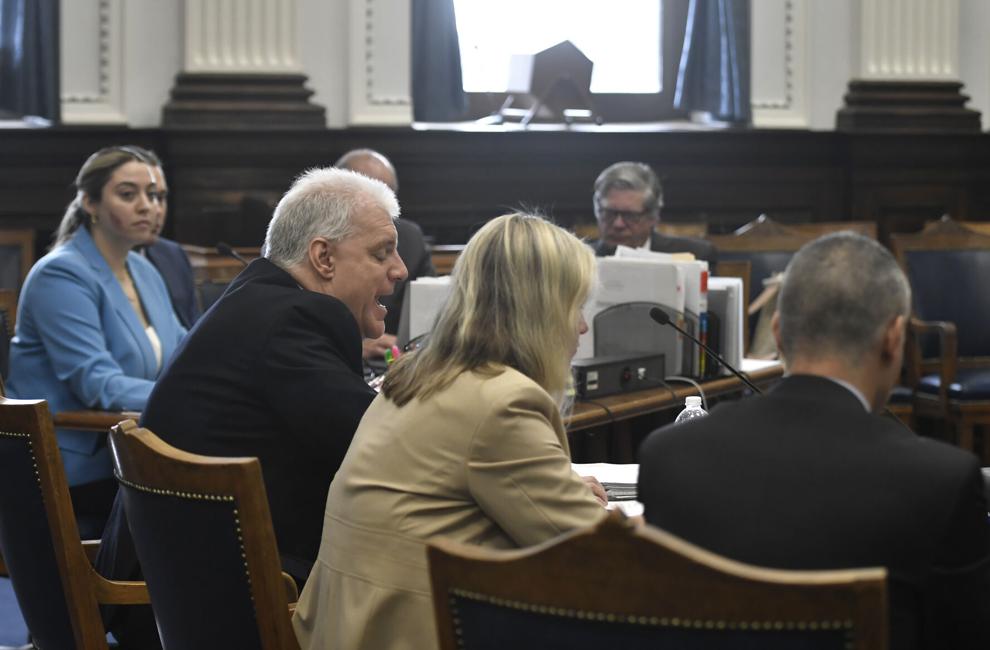 "The name Sadie Beacham has been associated with this jury with being involved with planning a homicide of this individual. That's in direct violation," Graveley said. "I believe this to be an improper argument. I don't think it can be cured at this point."
Graveley said he believes a mistrial was appropriate because Muller's statements were in violation of caselaw established by State v. Denny.
"This can't be remedied," Graveley said.
After lunch, both sides appeared again before Schroeder where Graveley again asked for a mistrial. Schroeder said he would hear such arguments Wednesday.
In Court Wednesday afternoon the prosecution and defense said they had come to an agreement.
Graveley said Schroeder would instruct the jury to disregard portions of the defense's opening statement when Muller is finished with her presentation. He also said that the defense does not intend to include any evidence as it relates the so-called Denny rule, which states that if the defense wants to blame a third party there must be "some evidence to directly connect a third person to the crime charged which is not remote in time, place or circumstances."
Graveley said Muller's statements Tuesday regarding Beacham should have been hashed out long before in pre-trial hearings without the jury present to show motive or a connection to the alleged crime.
Still, the two sides came to an understanding.
"I believe that based on the filing submitted by the defense that the state and the defense have an understanding that the defense will not make any arguments that rise to the level of a Denny argument and not present any evidence that will rise to the level of a Denny argument. They recognize that the argument that the state believed was a Denny argument was a sort of a connect-the-dots argument of some individual pieces of evidence, and they've indicated they will not make that sort of connect-the-dot argument that would rise to the level of Denny, and their submission reflects that," Graveley said.
Graveley said the defense doesn't plan to participate in any other such arguments or request further hearings. He also said the prosecution will refute some of the implications raised in the defense's opening statement.
Anderson charged with felonies
Anderson, a father of three, is charged with first-degree intentional homicide, a Class A felony that carries a sentence of life in prison if he is found guilty. Anderson is also charged with hiding a corpse and two counts of stalking, all felonies. On Wednesday he appeared in court wearing a light blue suit and with hair pulled back by a tie.
Graveley said Anderson killed Gutierrez, a 40-year-old father of two, because he was "jealous" and "irrational."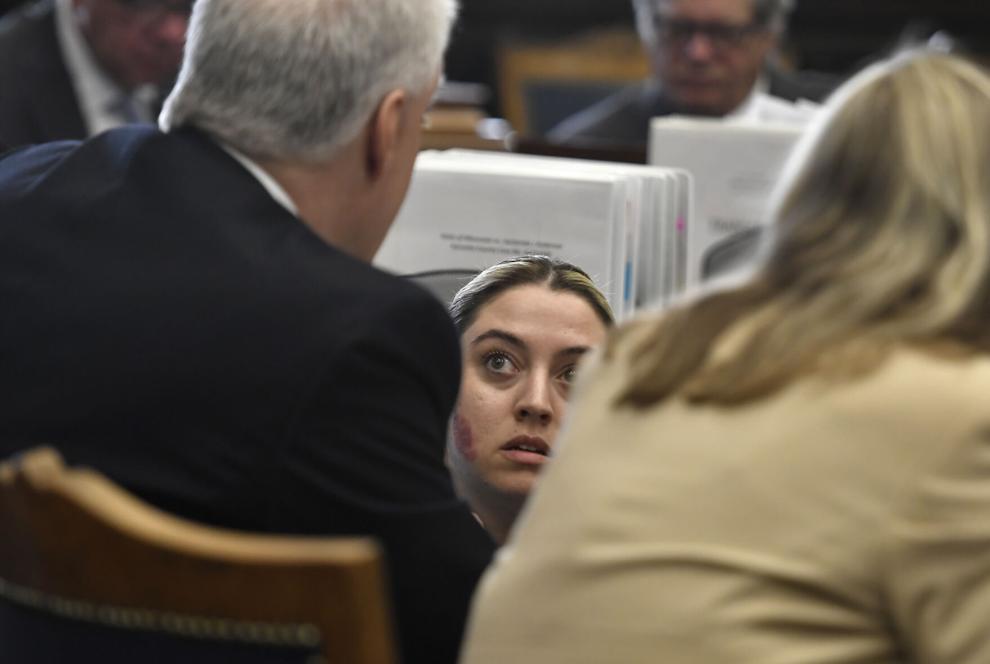 Gravely said Anderson tracked Beacham's movements with a phone app, harassed her and had others spy on her on his behalf because he was upset Beacham was beginning a relationship Gutierez, who he had also reportedly described in racist language.
"Boy, does she see a lot of blood," Graveley said of when Beacham entered Gutierrez's apartment on May 19, 2020. He said investigators found blood on multiple surfaces in multiple rooms and in various quantities.
Anderson remains in custody in the Kenosha County Jail on a $750,000 cash bond. This trial will resume at 9 a.m. Thursday.
In early 2022 a difference in information between the Kenosha County District Attorney's Office and the defense team for Anderson led to a mistrial and severely delayed the case.