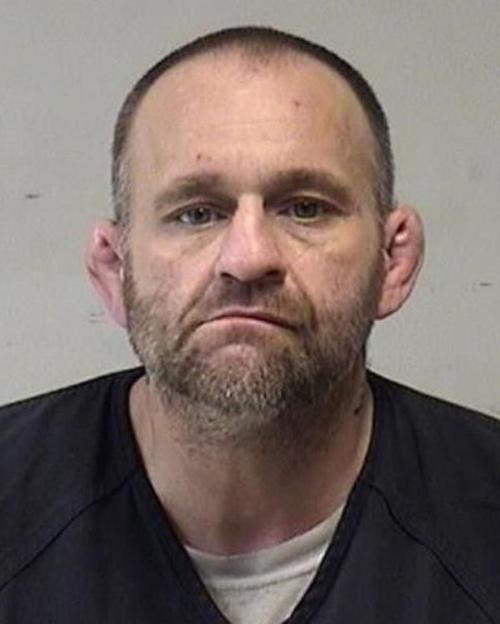 A 46-year-old Salem Lakes man who was under surveillance by the Kenosha Drug Operations Group faces six criminal charges after his arrest Tuesday.
Michael S. Delaney was charged Wednesday in Kenosha County Circuit Court with felony counts of possession with intent to deliver methamphetamine, attempting to flee or elude an officer and two counts of second-degree recklessly endangering safety.
The felonies carry a maximum possible prison term of 36 years and a possible fine of $85,000.
Delaney, who is in custody on a $15,000 cash bond, also is charged with misdemeanor counts of possession of drug paraphernalia and operating a motor vehicle while revoked. All six charges carry enhanced penalties because Delaney is a repeat offender.
According to the criminal complaint:
Detectives observed Delaney, who they knew to have a revoked driver's license, operating a red SUV west on Highway K on Tuesday at about 4:30 p.m.
As deputies attempted to stop Delaney, he reportedly turned into a gas station at the northwest corner of 75th Street and Highway 75. The complaint states he did not stop for deputies, but accelerated through a crowded parking lot at about 30 to 40 mph and traveled back onto 75th Street without stopping for westbound traffic.
The defendant continued west on 75th Street for a short distance, then cut across a grassy median and into the eastbound lanes. The complaint states that several vehicles had to evade the defendant's vehicle.
Delaney eventually was taken into custody in the parking lot of a nearby business. Deputies found two juvenile females, neither who were in child restraint seats or seatbelts, in the vehicle.
A search of the car revealed meth "scattered through the driver's seat, floorboard and exterior of the car near the driver's side door," along with a digital scale with a white residue.
The substance tested positive for meth and weighed 1.3 grams.
Races to watch on Nov. 3
3rd Congressional District: Ron Kind (D) vs. Derrick Van Orden (R)
8th Senate District: Alberta Darling (R) vs. Neal Plotkin (D)
10th Senate District: Patty Schachtner (D) vs. Rob Stafsholt (R)
30th Senate District: Jonathon Hansen (D) vs. Eric Wimberger (R)
32nd Senate District: Brad Pfaff (D) vs. Dan Kapanke (R)
14th Assembly District: Robyn Vining (D) vs. Bonnie Lee (R)
23rd Assembly District: Jim Ott (R) vs. Deb Andraca (D)
24th Assembly District: Dan Knodl (R) vs. Emily Siegrist (D)
51st Assembly District: Todd Novak (R) vs. Kriss Marion (D)
Sign up for our Crime & Courts newsletter
Get the latest in local public safety news with this weekly email.