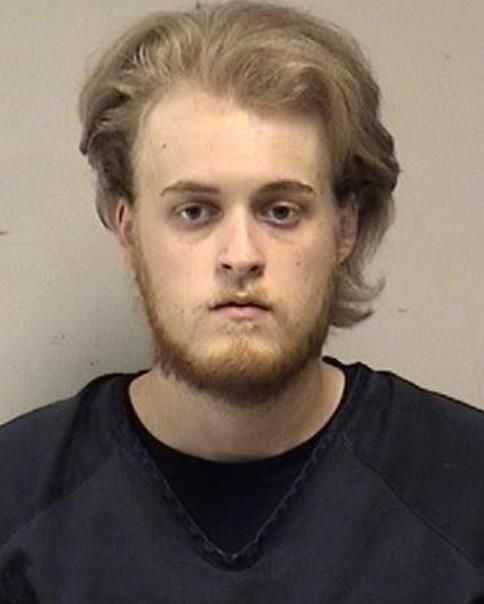 The jury trial for a 21-year-old Twin Lakes man accused in a high-speed crash that killed a 14-year-old Lake Geneva boy in June won't happen until early next year.
Defense attorney Terry Rose said during a pre-trial conference Friday morning in Kenosha County Circuit Court that his expert witness needs more time in the case against his client, Anthony Lagowski.
Lagowski is charged with six felony counts in the June 3 crash that killed 14-year-old Domanic Flaig of Lake Geneva and seriously injured a passenger in Lagowski's vehicle as well as Flaig's 21-year-old brother, Tyler Boll-Flag of Twin Lakes.
The trial had been set to begin Oct. 26 before Kenosha County Circuit Court Judge Bruce E. Schroeder, but the work by the defense's accident reconstruction expert has not yet been completed, Rose said. A new trial date of Jan. 11 was set, beginning at 9 a.m., with a final pre-trial conference Dec. 4, at 10:30 a.m.
"Even assuming it's complete by the middle of next week, I don't think that would give it enough time (to start the trial)," Rose said.
Investigators believe that Lagowski was racing another vehicle eastbound on Highway 50 and was traveling between 80 and 90 mph when he struck Boll-Flaig's vehicle, which was turning south onto Highway B at the time of the crash.
According to the criminal complaint, Lagowski told police that he and his passenger "were out in the town for a joy ride" and that he saw Boll-Flaig's vehicle attempting to make a turn on a yellow flashing yellow light, swerved, but couldn't avoid the collision.
Also at issue, Rose said, is a delay with blood test results from the state crime lab for both Lagowski and Boll-Flaig.
"My client wants that information," Rose said. "I think it is reasonable to want those results."
Assistant District Attorney Andrew Burgoyne, who is prosecuting the case, said he had no issues with waiting for the accident reconstruction expert to produce a report, but added that he's comfortable moving ahead without the blood results.
The felony charges Lagowski faces — two for second-degree reckless injury, one for second-degree reckless homicide and three for knowingly operating while suspended causing great bodily harm — don't include anything with possible intoxication or use of drugs at the time of the crash, Burgoyne said.
"I'm confident proceeding without blood test results," he said.
Police previously reported that no intoxicants had been detected on either driver, although Lagowski stated in the complaint that he had used marijuana the previous evening.
Lagowski's driver's license was suspended Feb. 6 by the Wisconsin Department of Transportation.
Rose also told Schroeder he has requested all the physical and electronic images secured by police during their investigation, which have been requested by his expert.
As far as Burgoyne knows, however, all those images and documents already have been presented to the defense.
"I believe we had supplied everything received by police to counsel," Burgoyne said. "Everything that was recovered has been offered."
Both Rose and Burgoyne agreed to check further into the question and come up with a solution, if necessary, prior to the next court hearing.
Lagowski remains in custody in the Kenosha County Jail on a $50,000 cash bond. A $1 million bond originally was set, but Schroeder lowered it at a bond hearing earlier this summer. The felony reckless homicide charge carries a maximum prison sentence of 25 years and a $100,000 fine.
In addition to the felonies, Lagowski is charged with three criminal traffic offenses, one for operating while suspended causing death and two for operating while suspended causing great bodily harm.
Sign up for our Crime & Courts newsletter
Get the latest in local public safety news with this weekly email.