A 51-year-old Kenosha man is in custody in connection with the death of a woman killed Monday night.
Ranon Brownlee was booked early Tuesday morning with recommended charges of first-degree intentional homicide in the death of Charniese Brown, 26, of Kenosha. Police said Brownlee would be referred on domestic violence charges, as well.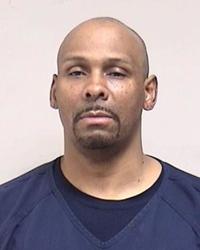 Kenosha Police officers were called to the home in the 1700 block of 73rd Street at 5:31 p.m. Monday by a woman who called 911 screaming that someone was trying to kill her.
Friends on social media said Brown was the mother of several young children. Friends described Brown as a devoted parent, a "rock-star mom."
The scene
Outside the home Tuesday morning, police tape surrounded the yard, which was scattered with children's toys. Neighbors said Brownlee and Brown had lived together in the home for about a year, with a blended family of five or six children.
A couple who lives next door, who did not want to be identified, said they were at home with their front door and windows open and had heard nothing until police vehicles sped up to the home.
"The kids were out playing in the yard when it happened, the police yelled at them to get on the porch, and they ran across the street and were watching from the porch there," one of the neighbors said.
The couple said they saw Brown lying on the ground in the narrow side yard between their houses.
"They were working hard to save her life," the neighbor said.
He described Brown as being covered with blood, saying it appeared that she had been stabbed.
"It just really breaks my heart that someone so young is gone," the neighbor said. "... I can still see in my mind her body lying there."
Although they said they did not know them well, the neighbors said the couple had been quiet and that Brown was friendly.
Kris Coleman of Kenosha said he was on his way home from work when he saw police cars quickly approaching in his direction. Coleman said the squad cars "flew past me" while he was on his motorcycle. He realized the area they were headed to wasn't far from his house about three blocks away.
As Coleman arrived at the scene just east of Lincoln Park, at least a dozen squad cars were there, along with community services officer vehicles and two ambulances, he said. Coleman said he learned from the couple's next-door neighbor that police had Brownlee surrounded and had held him at gunpoint. Neighbors said Brown had been stabbed in front of her children.
According to Coleman, other children who had been outside playing in the neighborhood apparently saw the grisly incident unfold, too, and he watched as officers talked with them.
"It's pretty sad that neighborhood kids had to witness that," Coleman said.
Coleman said police had handcuffed Brownlee, who was covered in blood, and that he sat in a chair outside a home before personnel placed him on a stretcher and then into one of the ambulances. He was taken away about 25 minutes later.
Coleman also said officers stood guard between two homes where Brown's body, covered by a tarp, remained. The medical examiner arrived several hours later. Coleman said his "prayers and thoughts" were with the family.
"I hope the community can show their support for them and to come together for this," he said.
Domestic violence record
Brownlee had been charged in October 2019 with domestic violence-related battery and disorderly conduct, the bond conditions indicating that Brown was the victim in that case. The charges were eventually dismissed.
Multiple squad cars surrounded the neighborhood Monday night while police cordoned it off from spectators who stood outside, some with cameras. Some officers congregated at a home that was brightly lit on the outside while others stood at the scene, tape cautioning people not to cross.
According to a police press release, officers were on scene within two minutes of receiving the 5:31 p.m. call. The release also stated that there is no threat to the community regarding the incident.
The death is the fifth homicide in Kenosha this year, a number more typical in a full year in Kenosha County. Four of those five deaths appear to be related to domestic violence.
In January, 26-year-old Jesus V. Medrano III was charged with two counts of first-degree intentional homicide, alleged to have killed his father and stepmother with a machete.
In February, Roderick Smith, 39, was charged with homicide, alleged to have shot his girlfriend, Gia Buccieri Martin, 39, and hid her body for weeks after she had been reported missing in January. Her body was found Feb. 14 in a garbage can outside Smith and Martin's apartment on the 5100 block of 14th Avenue.
Cold Case: William Callahan and Wendy McDade, killed March, 18, 1981
Callahan-McDade case cover.jpg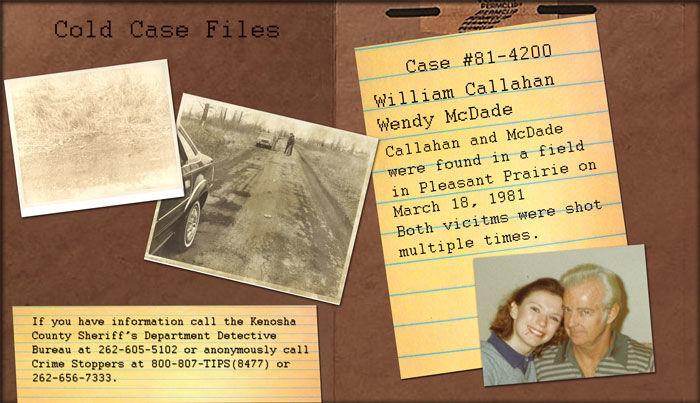 Kenosha News (Kenosha, Wisconsin) · 19 Mar 1981, Thu · Page 1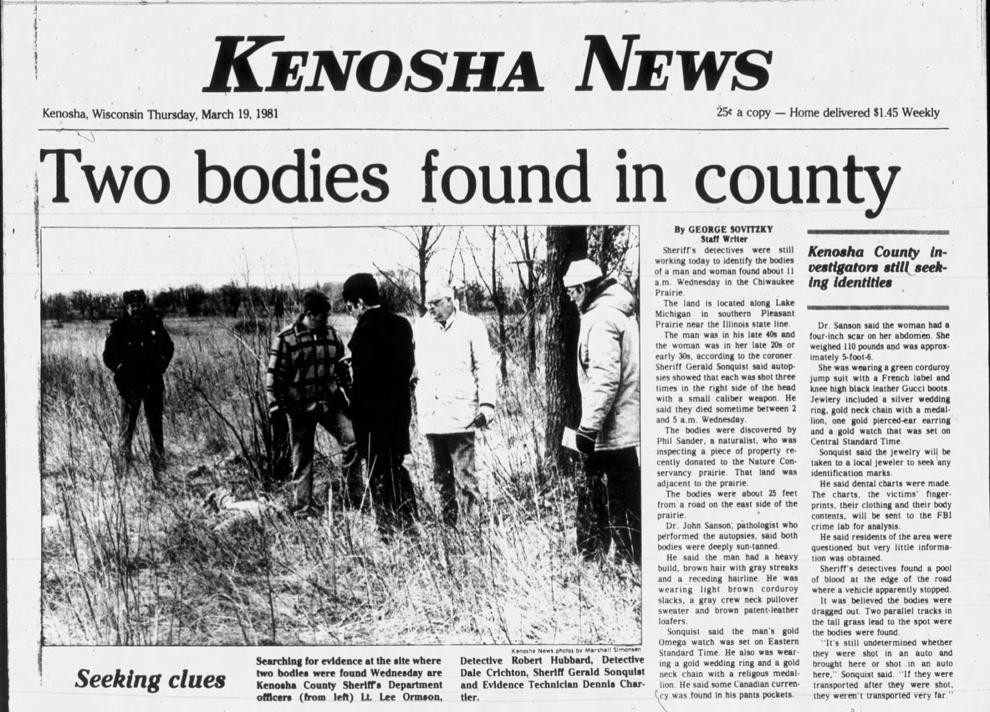 Sunday News (Kenosha, Wisconsin) · 5 Apr 1981, Sun · Page 1

Sunday News (Kenosha, Wisconsin) · 5 Apr 1981, Sun · Page 5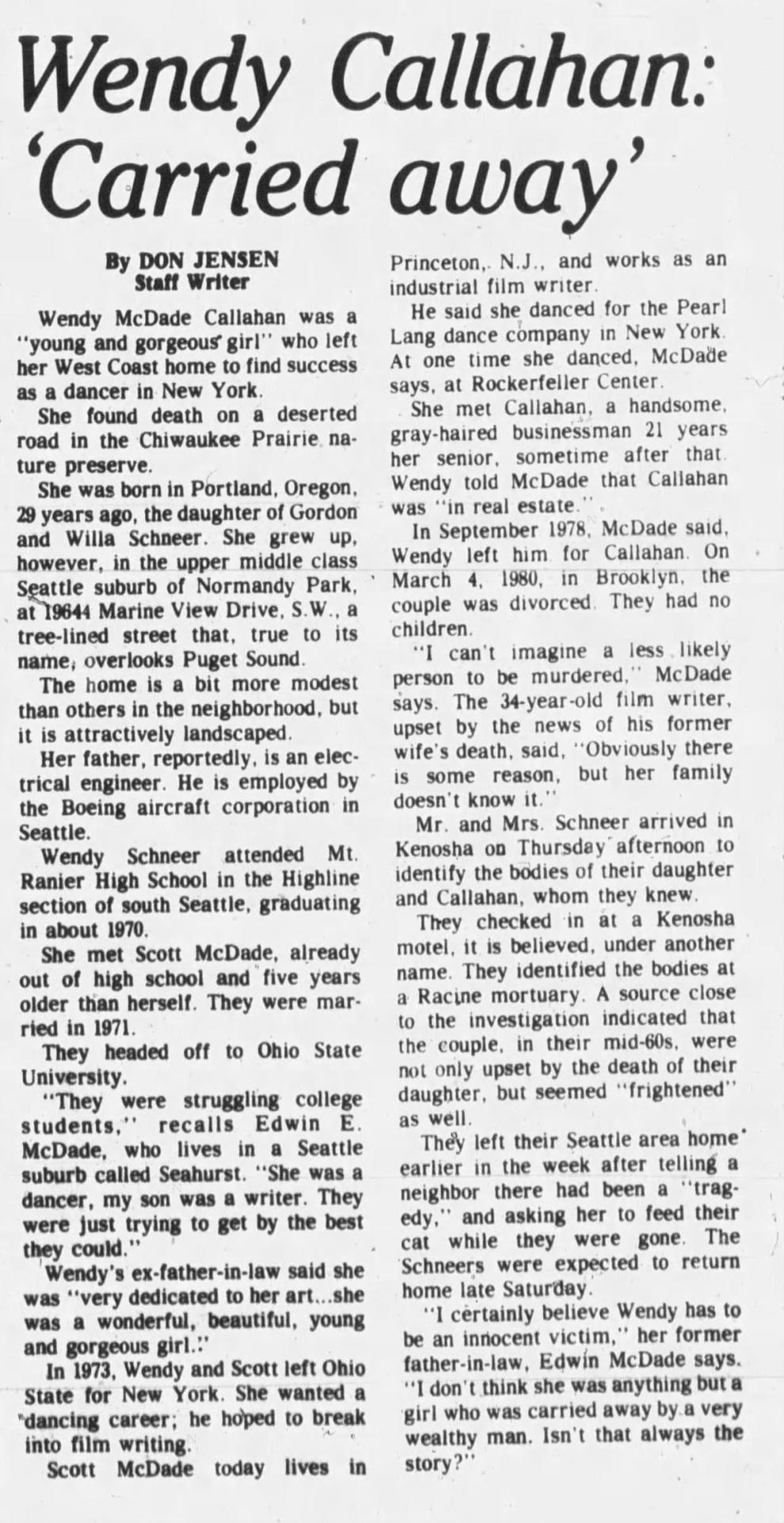 Kenosha News (Kenosha, Wisconsin) · 7 Apr 1981, Tue · Page 1

Kenosha News (Kenosha, Wisconsin) · 7 Apr 1981, Tue · Page 3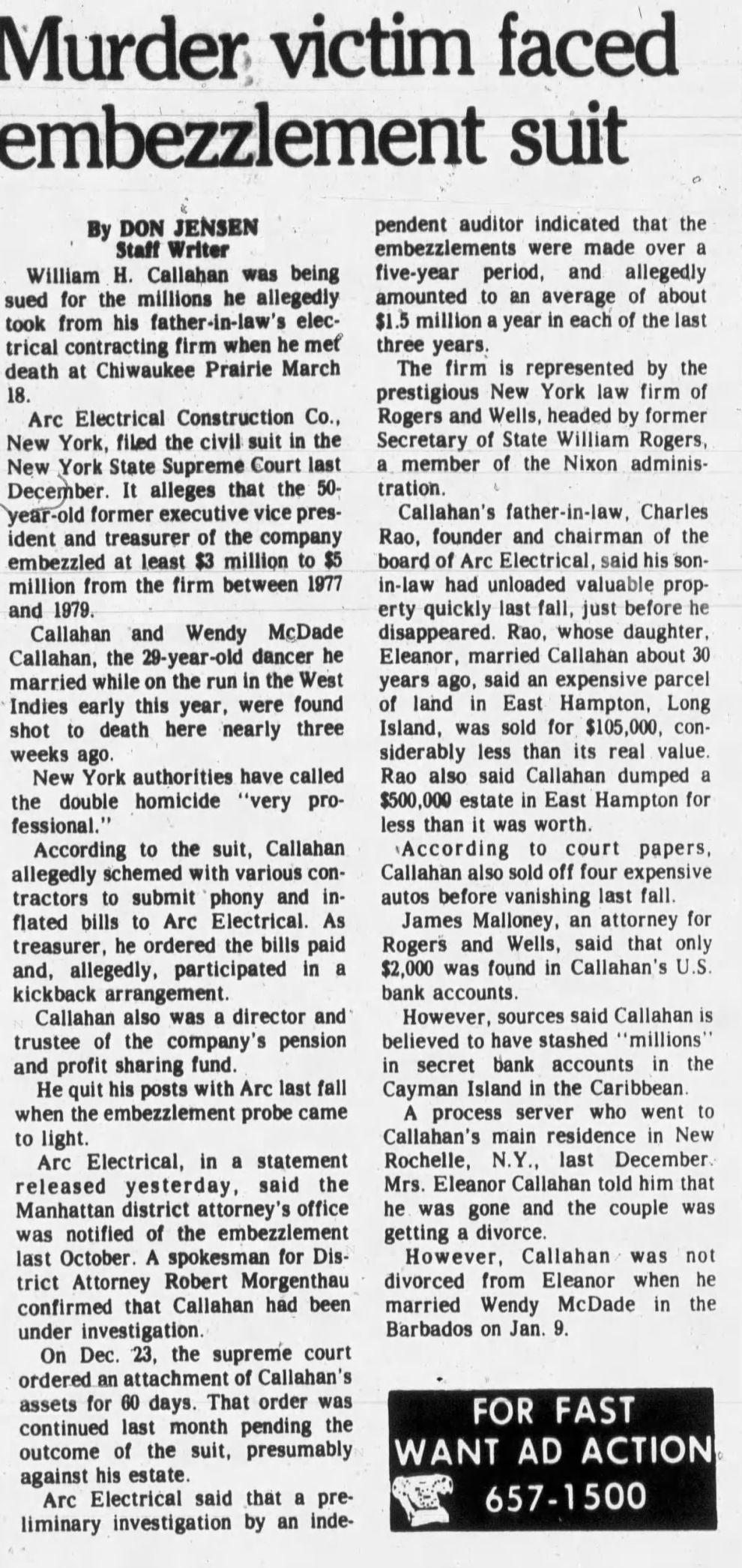 Kenosha News Courier (Kenosha, Wisconsin) · 7 Apr 1981 part 1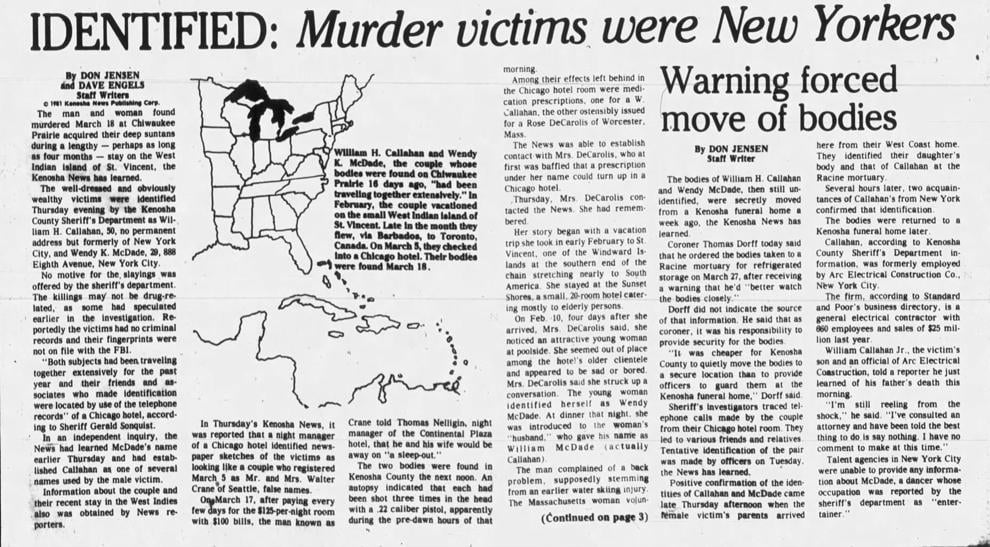 Kenosha News Courier (Kenosha, Wisconsin) · 7 Apr 1981 part 2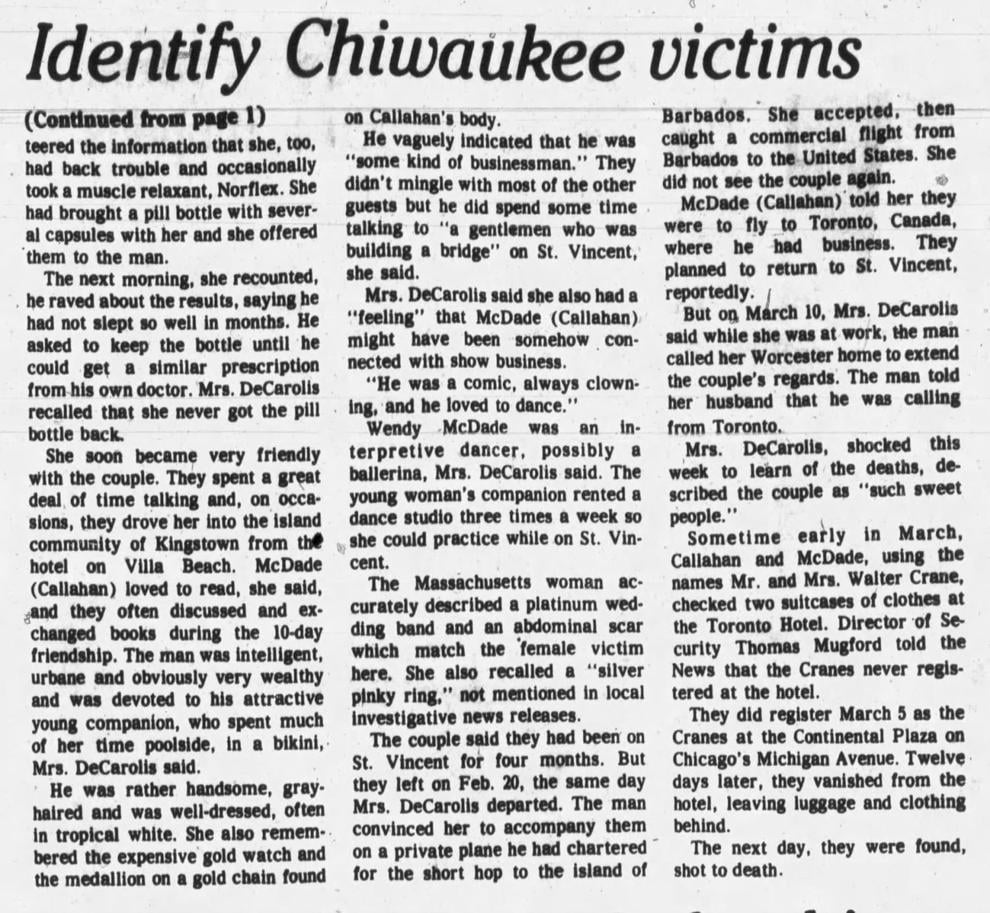 Kenosha News (Kenosha, Wisconsin) · 8 Apr 1981, Wed · Page 6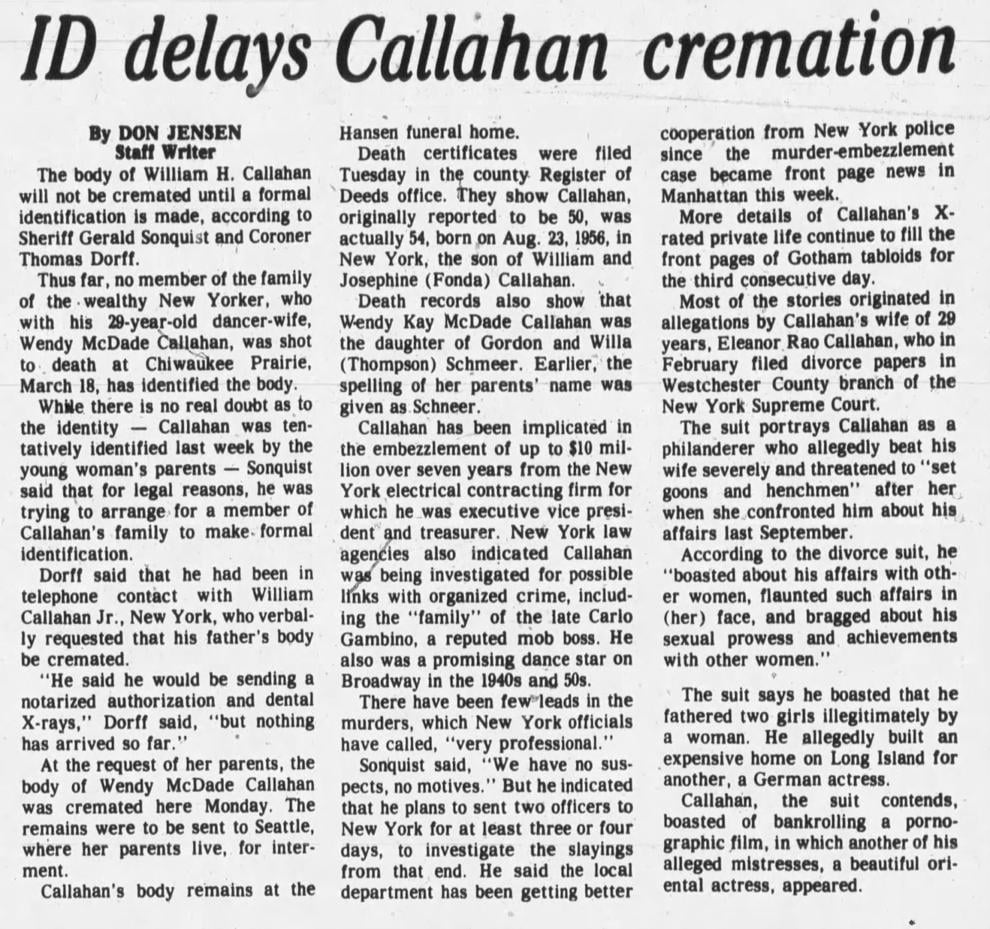 Kenosha News (Kenosha, Wisconsin) · 9 Apr 1981, Thu · Page 18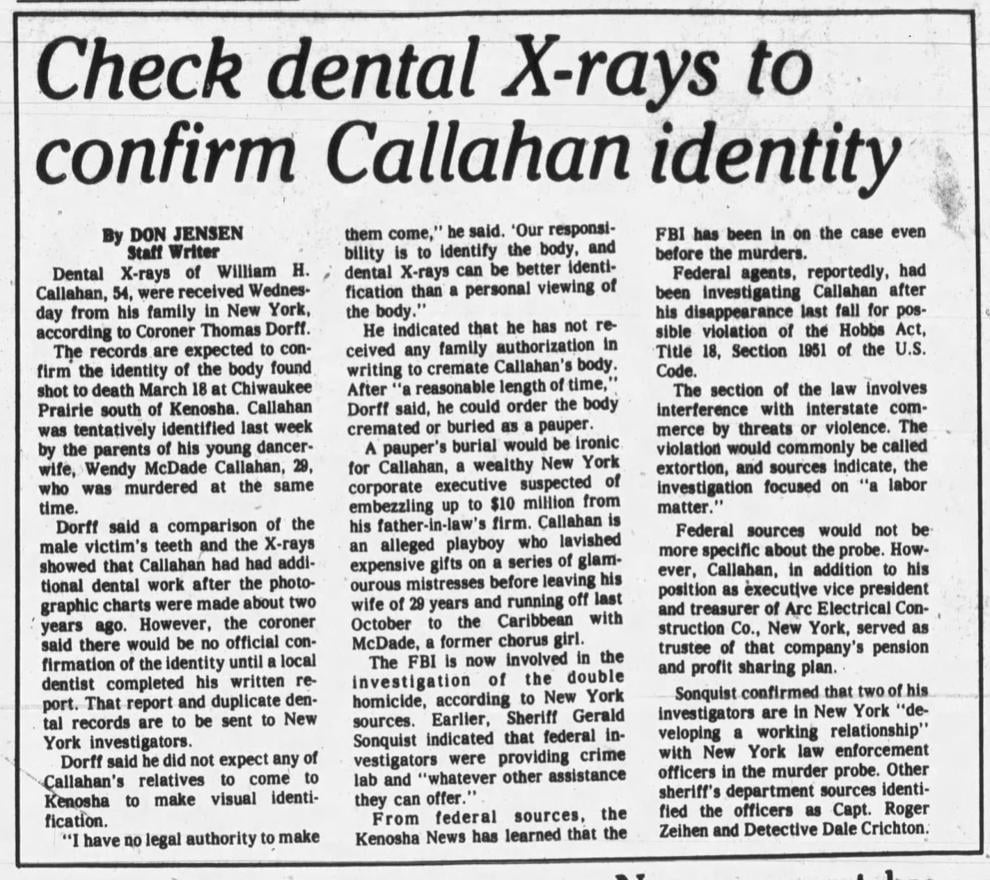 Kenosha News (Kenosha, Wisconsin) · 10 Apr 1981, Fri · Page 1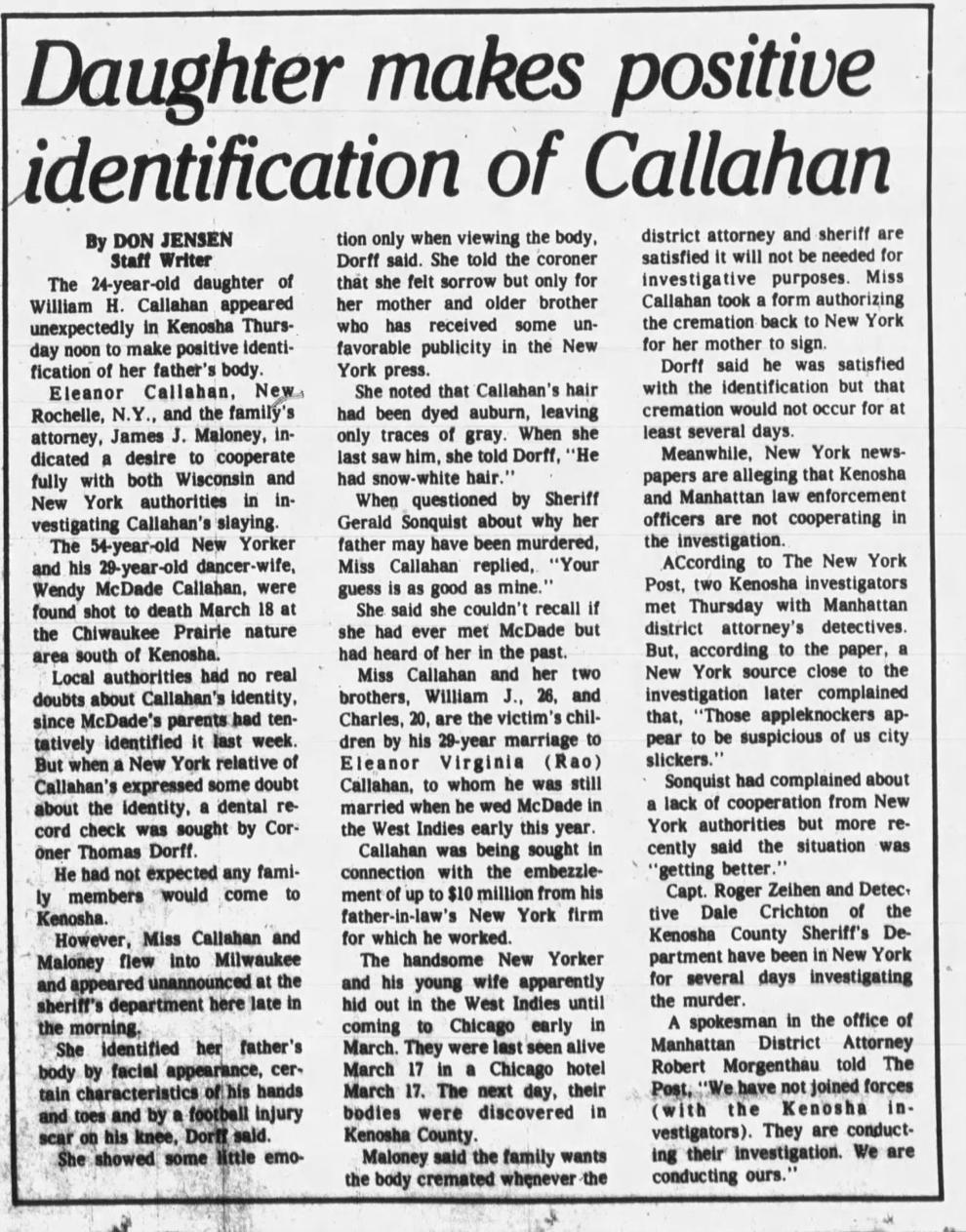 Sunday News - Sunday, April 12, 1981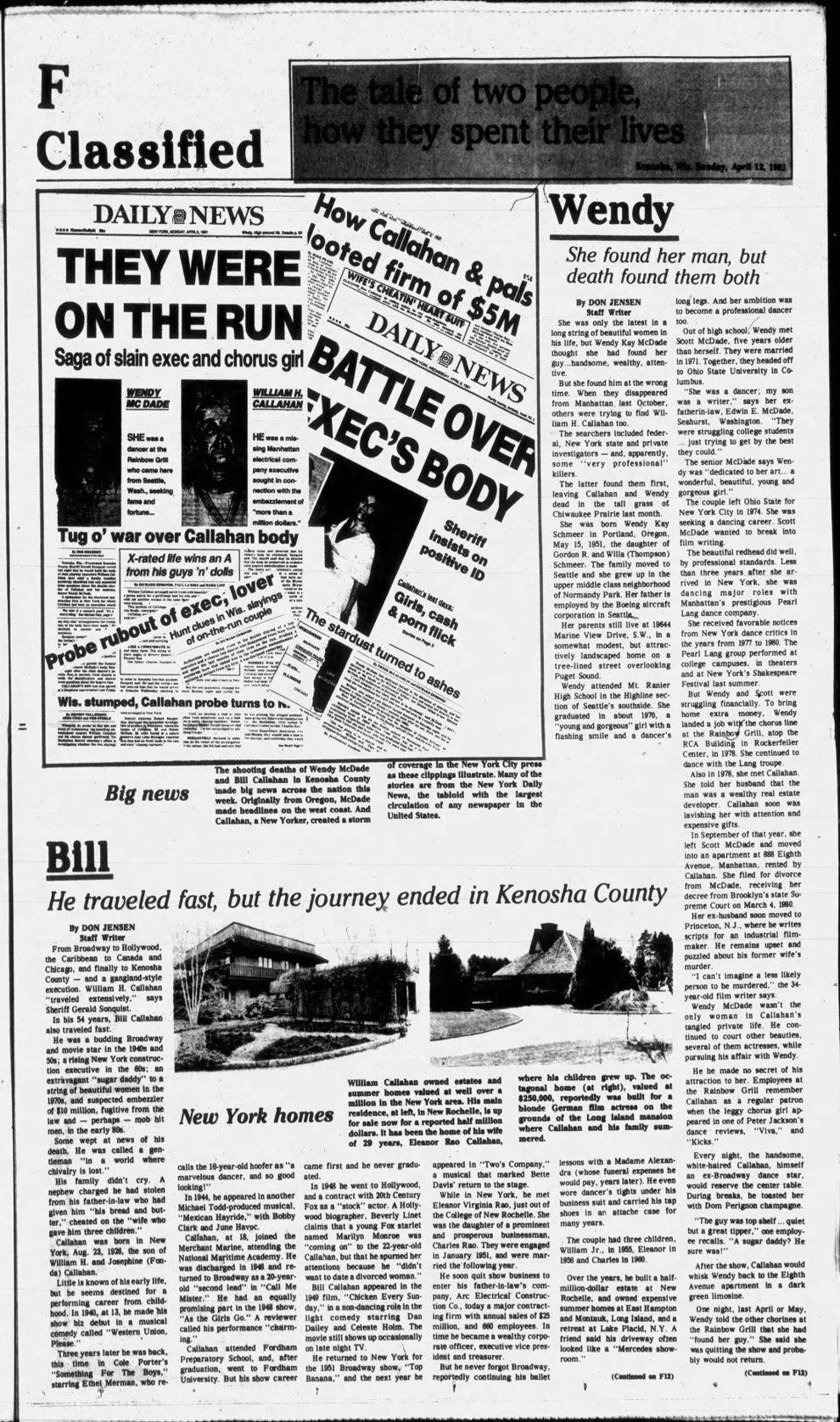 Sunday News (Kenosha, Wisconsin) · 12 Apr 1981, Sun · Page 1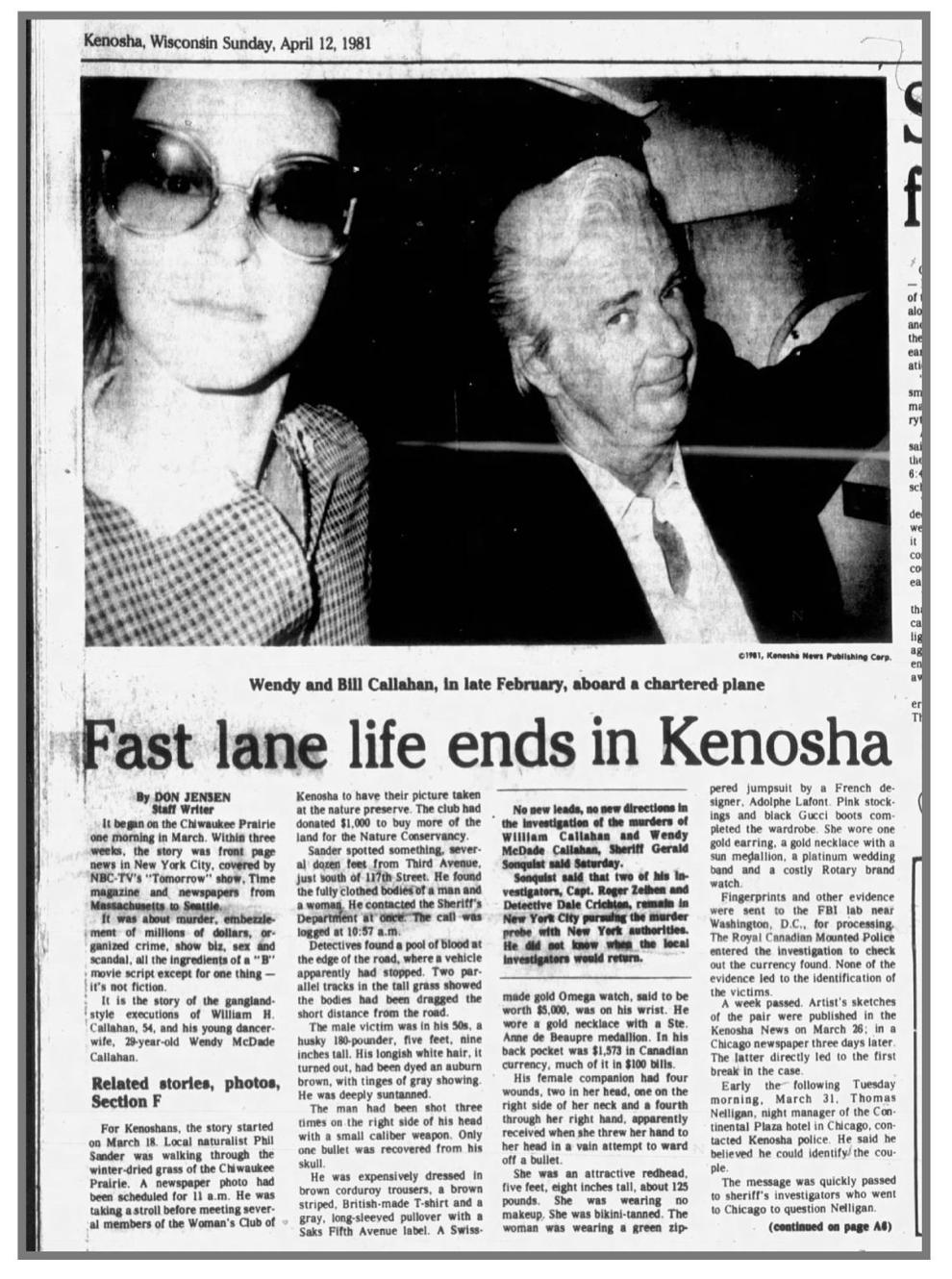 Sunday News (Kenosha, Wisconsin) · 12 Apr 1981, Sun · Page 6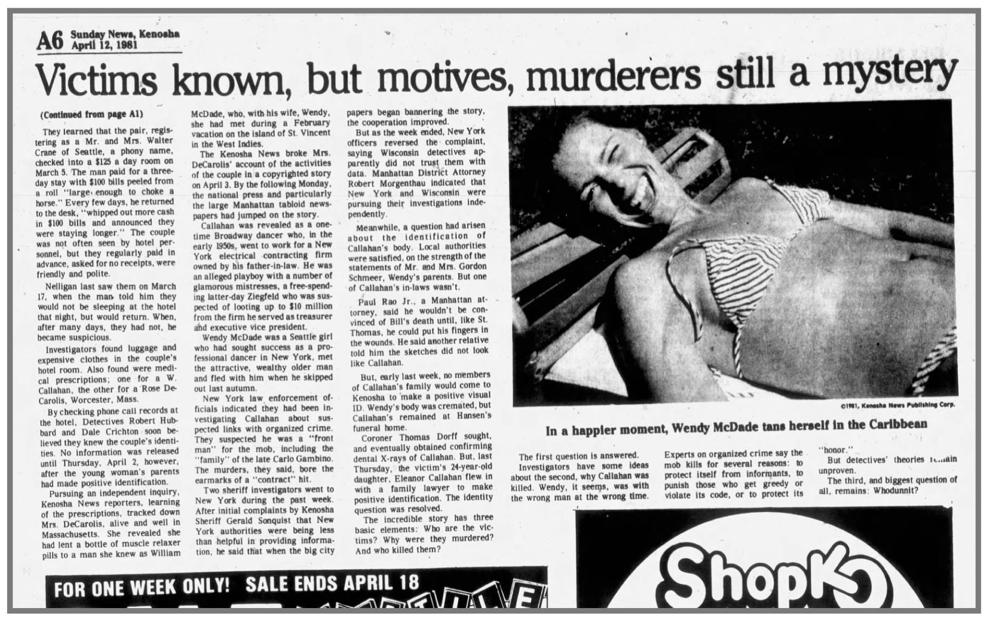 Sunday News (Kenosha, Wisconsin) · 12 Apr 1981, Sun · Page 50

Kenosha News (Kenosha, Wisconsin) · 13 Apr 1981, Mon · Page 6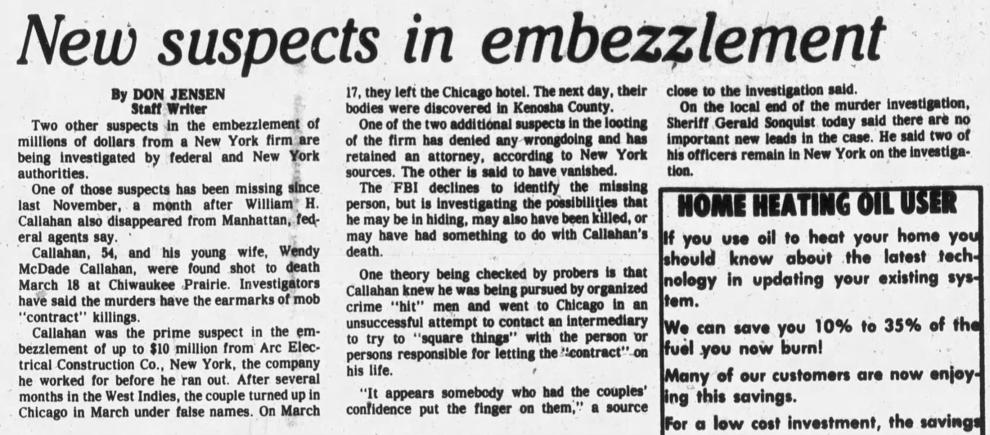 Kenosha News (Kenosha, Wisconsin) · 16 Apr 1981, Thu · Page 19

Kenosha News (Kenosha, Wisconsin) · 21 Apr 1981, Tue · Page 6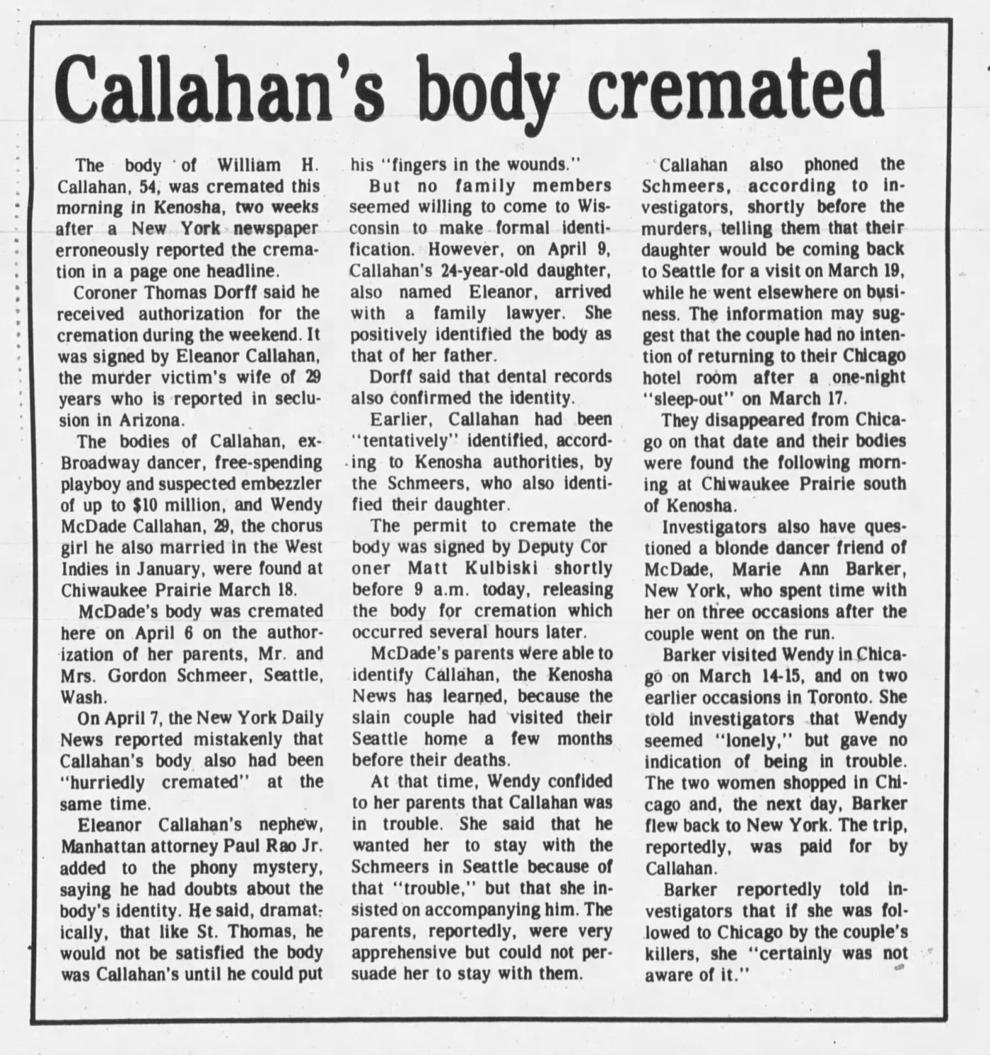 Kenosha News (Kenosha, Wisconsin) · 22 Apr 1981, Wed · Page 6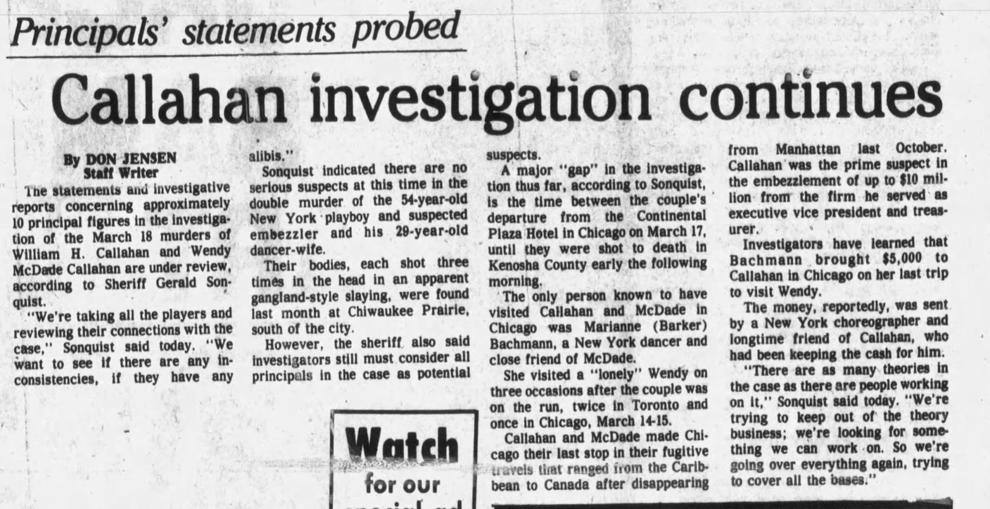 Kenosha News Courier (Kenosha, Wisconsin) · 28 Apr 1981, Tue · Page 6

Kenosha News (Kenosha, Wisconsin) · 18 May 1981, Mon · Page 14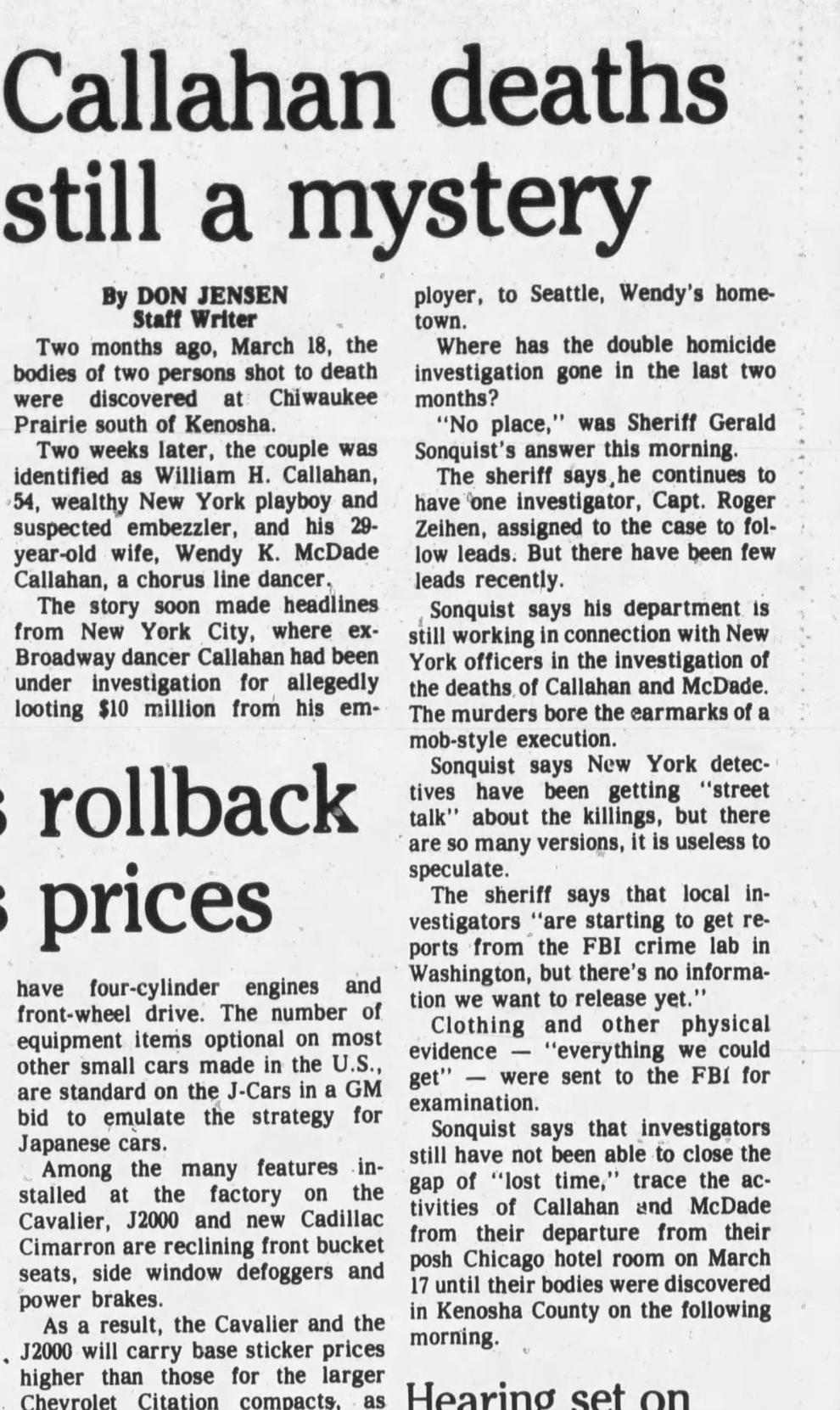 Sunday News (Kenosha, Wisconsin) · 5 Jul 1981, Sun · Page 16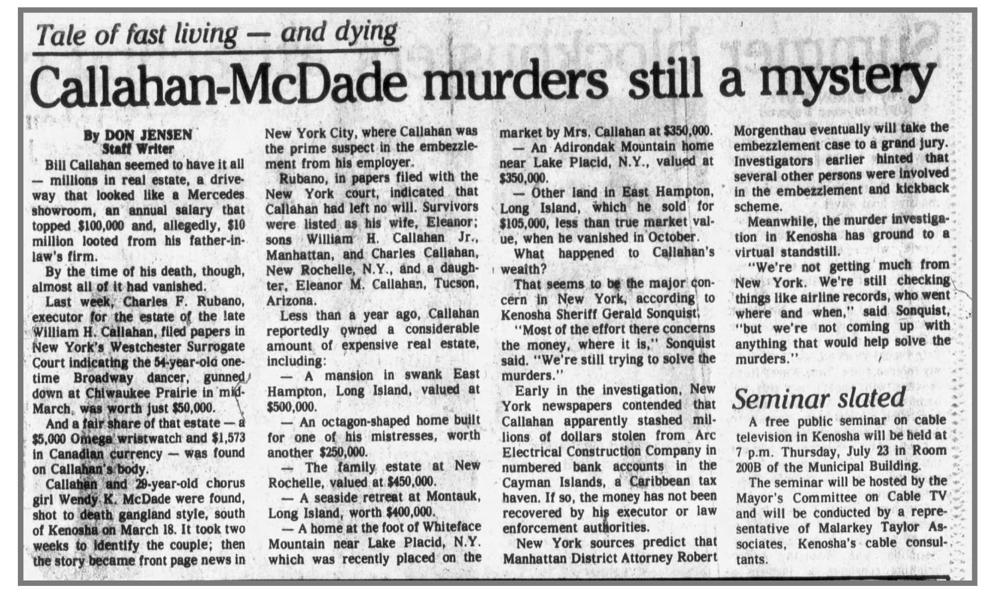 Kenosha News (Kenosha, Wisconsin) · 2 Sep 1981, Wed · Page 1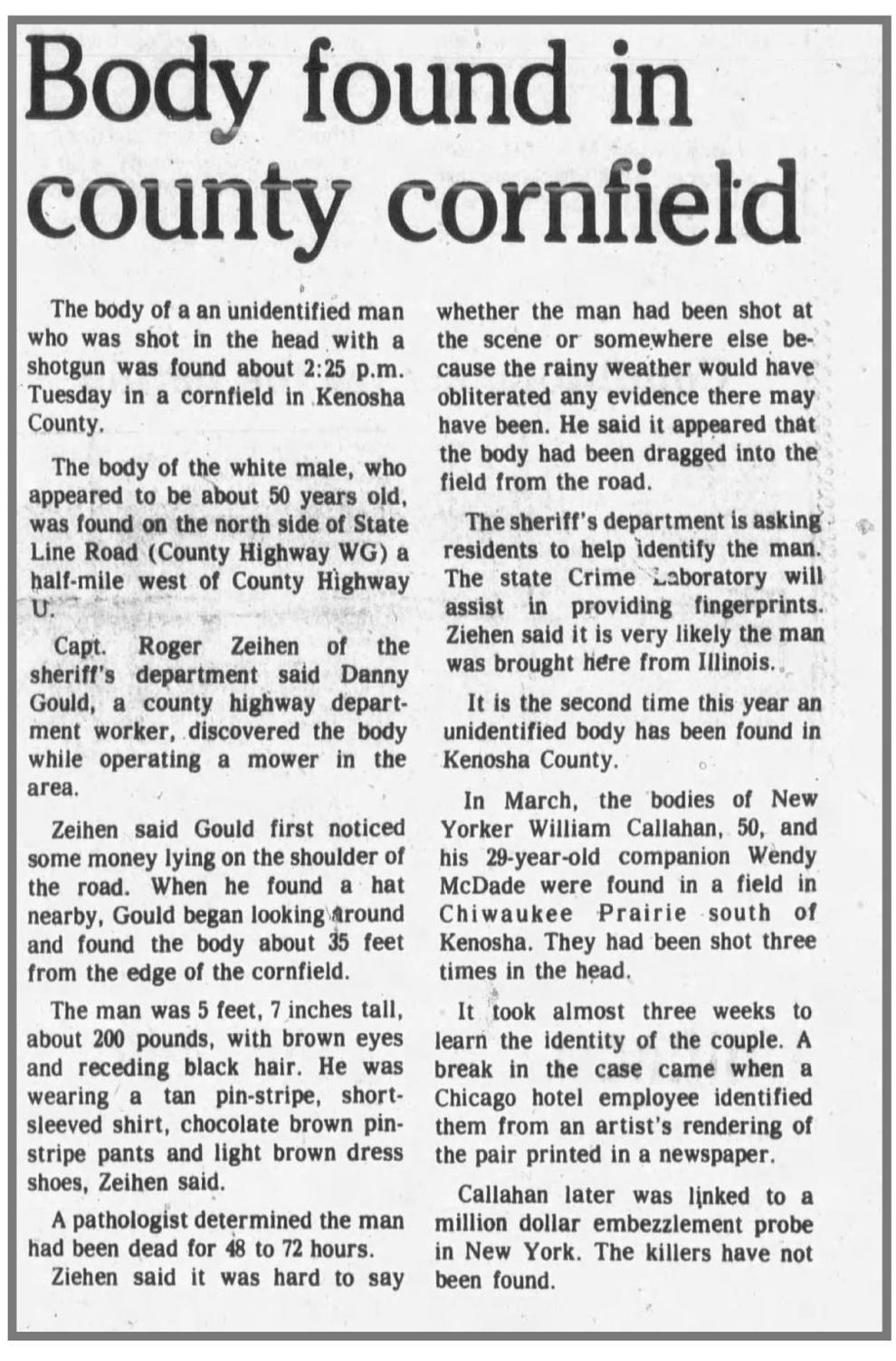 Kenosha News - Thursday, Dec. 31, 1981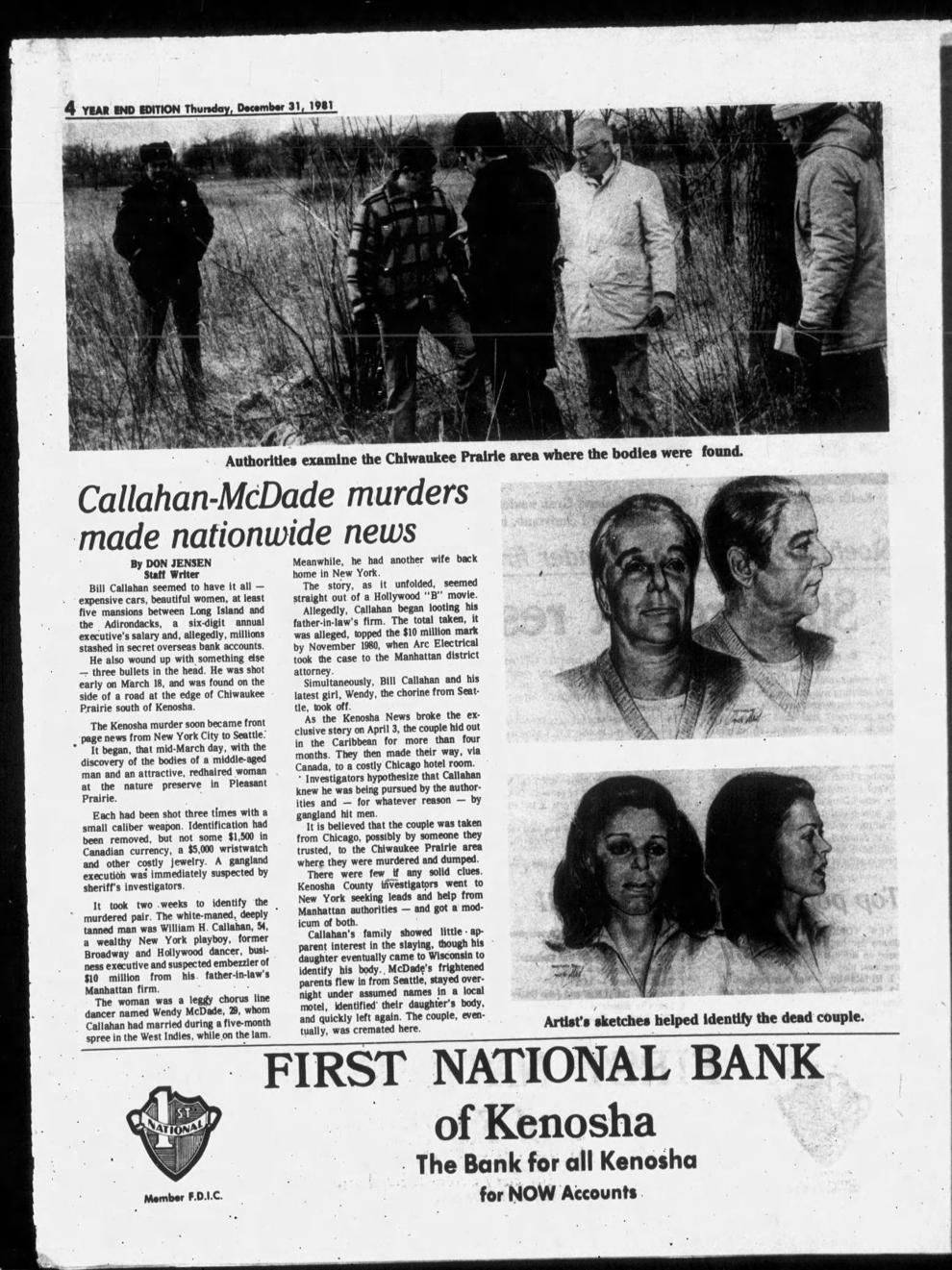 Kenosha News (Kenosha, Wisconsin) · 16 Jan 1986, Thu · Page 6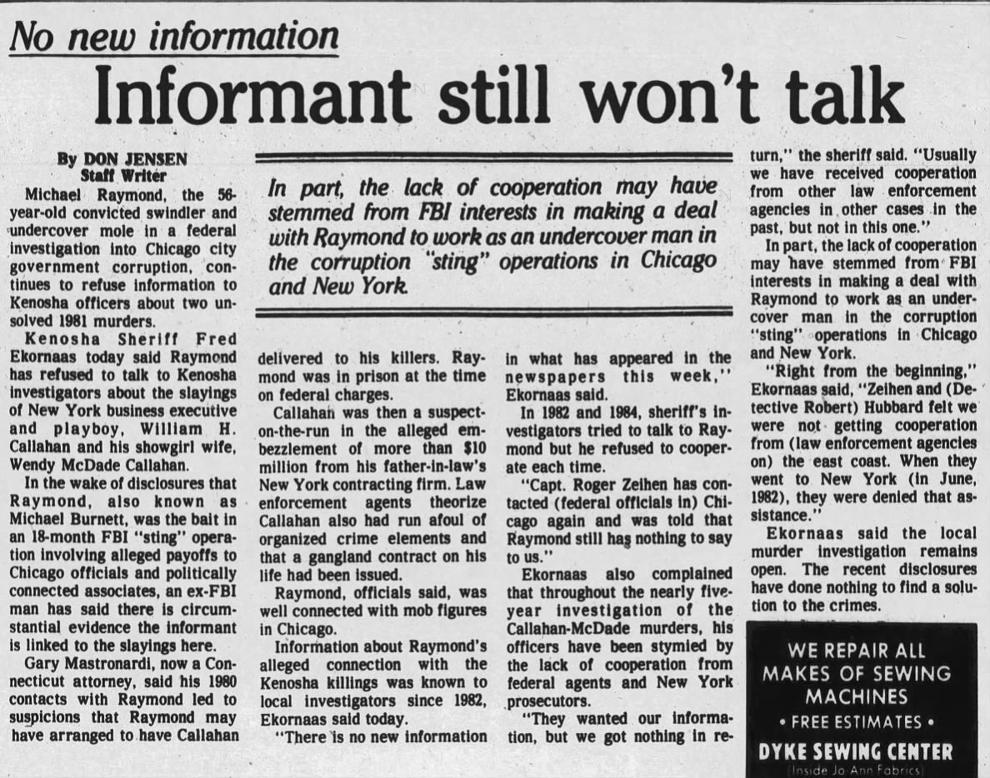 Kenosha News Courier (Kenosha, Wisconsin) · 22 Jan 1986, Wed · Page 8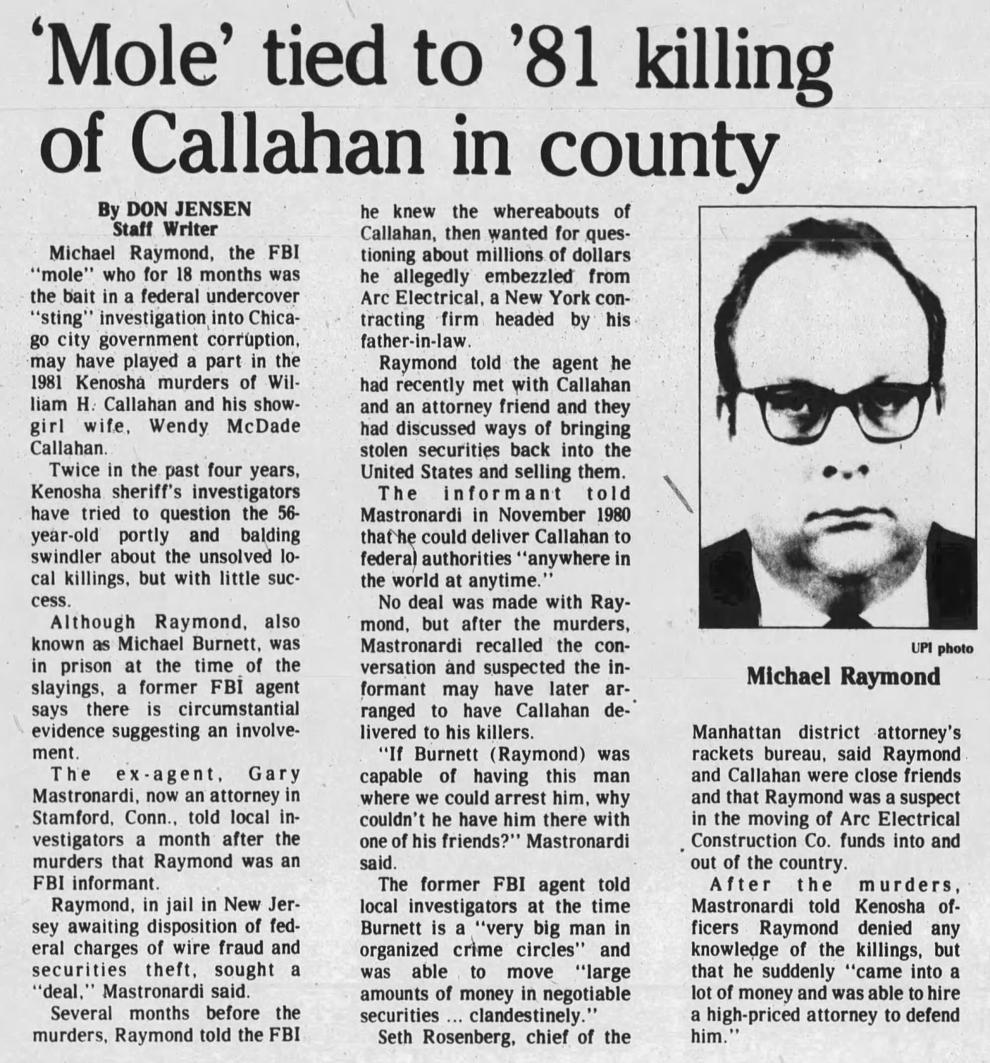 Kenosha News (Kenosha, Wisconsin) · 21 Apr 1990, Sat · Page 45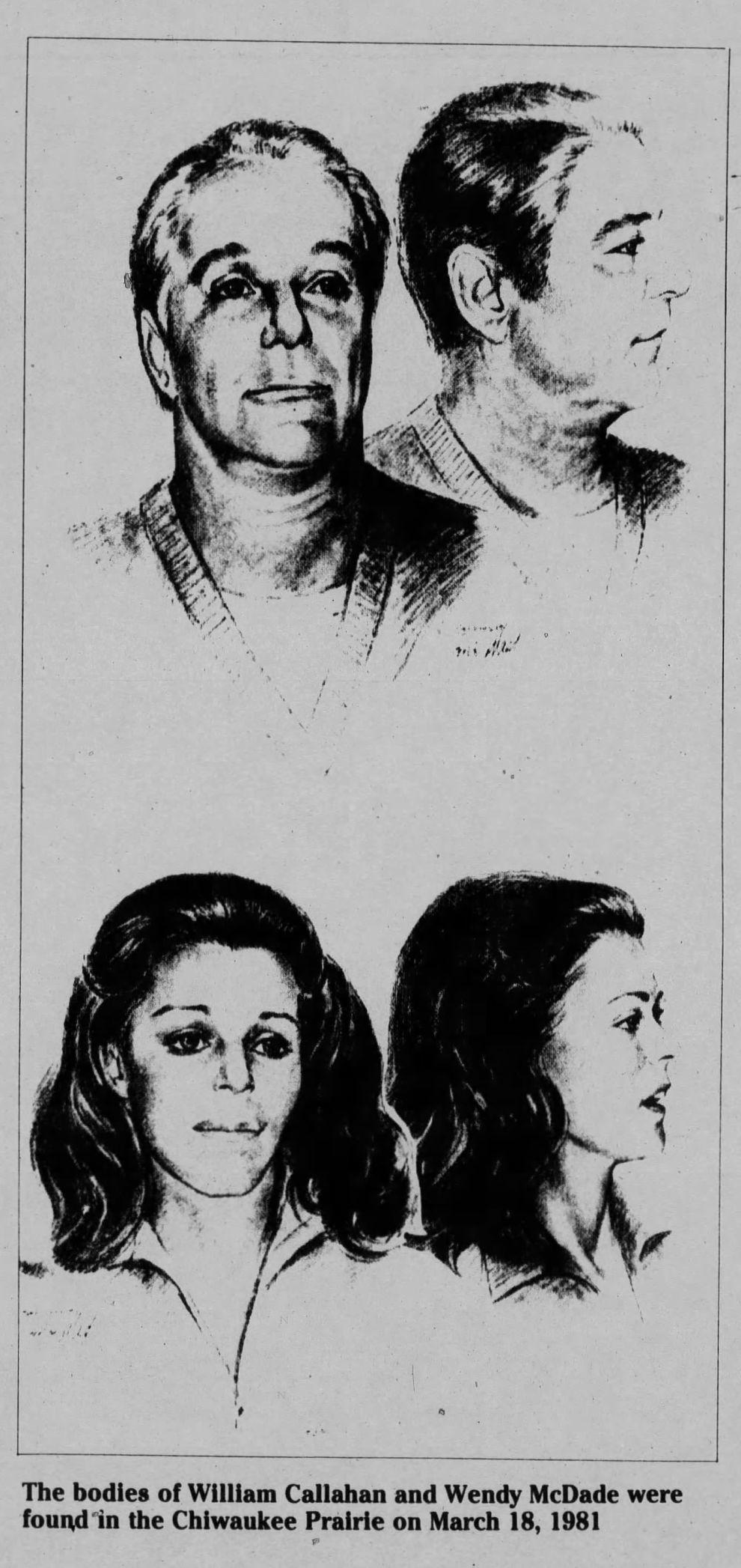 Kenosha News (Kenosha, Wisconsin) · 18 Mar 1991, Mon · Page 3

On this Day, Jan. 14, 1996 - Sunday News - Newspapers.com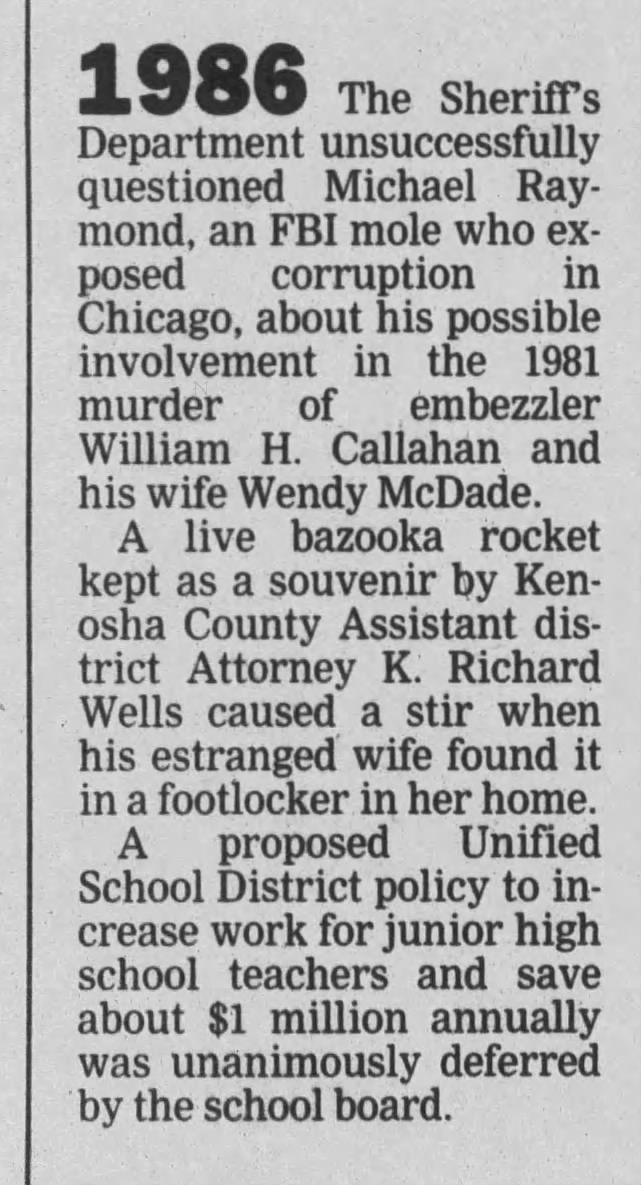 Kenosha News (Kenosha, Wisconsin) · 30 Jun 1997, Mon · Page 25