Warning: Video footage contains explicit language. 
---
As a Kenosha Police detective explained to Kyle Rittenhouse and his mother about the possible charges he was facing for shooting three people, killing two, Wendy Rittenhouse interrupted.
"What is he looking at?" she asks.
"It could range anywhere from reckless injury to reckless homicide to second-degree homicide, I don't know yet," the detective explains, saying that police would be going over the case with the Kenosha County District Attorney's Office, which would determine charges.
"Murder?" Wendy Rittenhouse asked, incredulous.
"That's what homicide is, correct," the detective answers.
The Antioch, Ill., Police Department on Monday released several hours of video taken in the interview room where Kyle Rittenhouse sat speaking to police officers and his mother after turning himself in hours after the shooting during the civil unrest and rioting in Kenosha on Aug. 25.
Rittenhouse, 18, of Antioch, was ultimately charged with first-degree reckless homicide for the shooting death of Joseph Rosenbaum, 36, of Kenosha, and first-degree intentional homicide for the shooting death of Anthony Huber, 26, of Silver Lake, along with attempted first-degree intentional homicide for shooting and injuring Gaige Grosskreutz, 26, of West Allis.
He is out of custody after posting a $2 million bond raised by supporters.
That bond was recently modified by Kenosha County Circuit Court Judge Bruce Schroeder to bar Rittenhouse from drinking alcohol or from knowingly associating with white supremacist groups. That came at the request of prosecutors after Rittenhouse was seen drinking in a Mount Pleasant tavern the day of his Jan. 5 arraignment. Prosecutors said video of Rittenhouse's time in the bar showed him flashing white supremacist hand signs while taking photographs with a group of men who serenaded him with the Proud Boys anthem.
'A big train wreck'
In much of the video released by Antioch Police from the day he was taken into custody, Rittenhouse sits alone or with his mother in the interview room. Police detectives collect the clothing Rittenhouse had been wearing and photograph small scrapes and bruises he points out. Those scrapes and bruises are not visible on the videos.
During discussions between Rittenhouse and his mother, they often focus on comments being made about the shooting on social media and sometimes try to comfort each other. At one point Wendy Rittenhouse calls her son "a big train wreck." In another, Rittenhouse tells his mother "I need (expletive) therapy. I need to talk to someone."
Although Rittenhouse had already spoken to Antioch Police, when the two Kenosha detectives arrive, they begin to explain Rittenhouse's Miranda rights.
"He was a Police Explorer, he knows," Wendy Rittenhouse tells the detectives.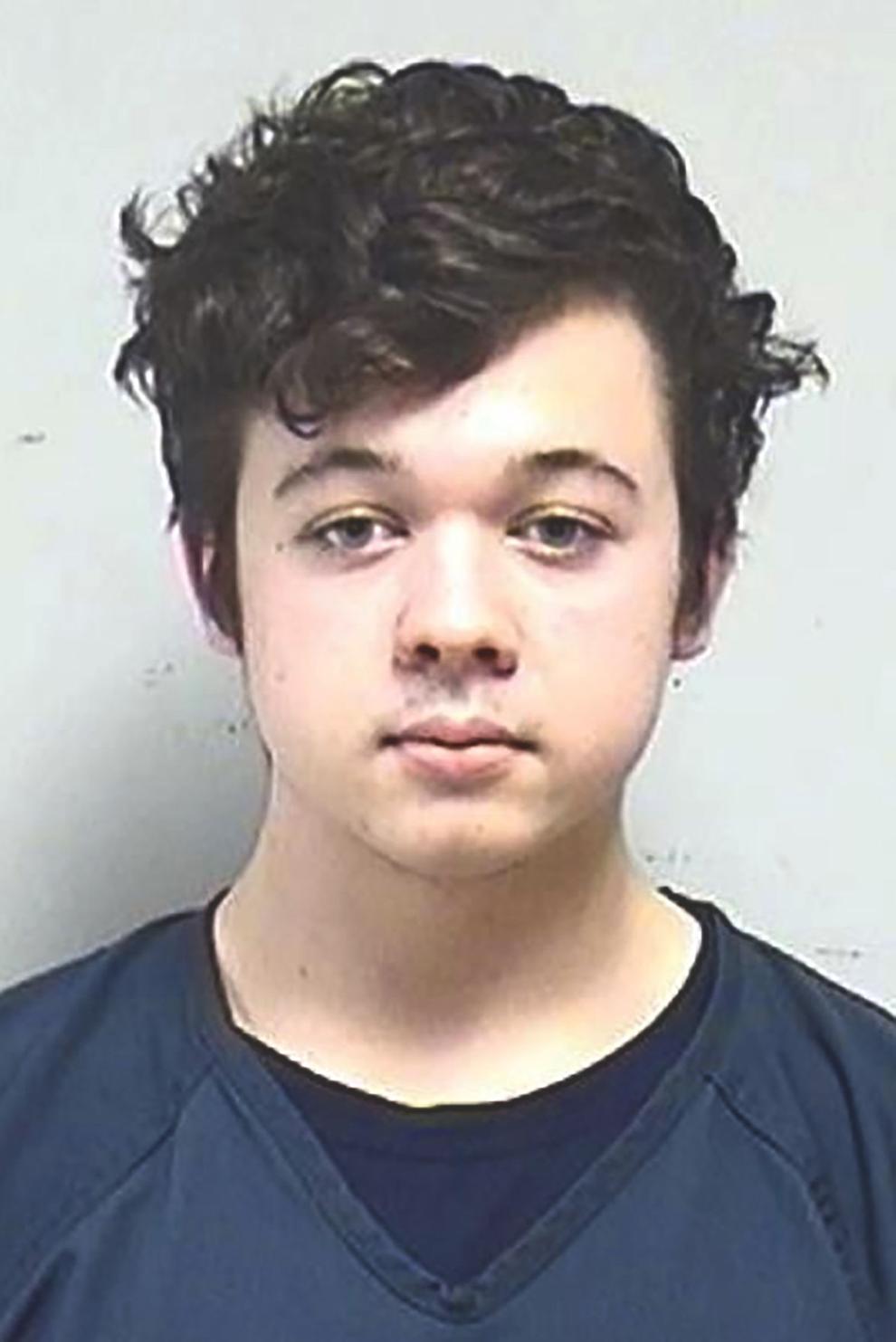 "I would like a lawyer, but I would be willing to talk until a lawyer is available," Rittenhouse says.
The detective states that once he has asked for a lawyer, police are no longer allowed to talk to him.
Rittenhouse then changes his mind, asking to speak, but the detectives tell him they are no longer allowed to interview him.
As the detectives attempt to explain, Wendy Rittenhouse repeatedly interrupts them and tries to explain the situation to her son.
"With everything going on with social media, it's all blown up, it's cops against the thing and civil people," Wendy Rittenhouse said. "You are already labeled as a white supremacist gun person, you have to look at your safety."
"Can you stop talking, mom?" Rittenhouse answers.
When detectives explain they believe there is probable cause to charge Rittenhouse with a crime, he interrupts, saying he was "hit with an (expletive) bat."
Rittenhouse never asks about the people he is alleged to have shot during his interactions with Kenosha Police.
Within hours of the shooting — which was captured on video and shared widely almost immediately — people began debating whether Rittenhouse had committed a homicide or had been acting in self defense. Then 17, Rittenhouse had come to Kenosha from his home in Illinois during protests following the shooting of Jacob Blake on Aug. 23 by a Kenosha Police officer, protests that had turned violent and destructive over two nights.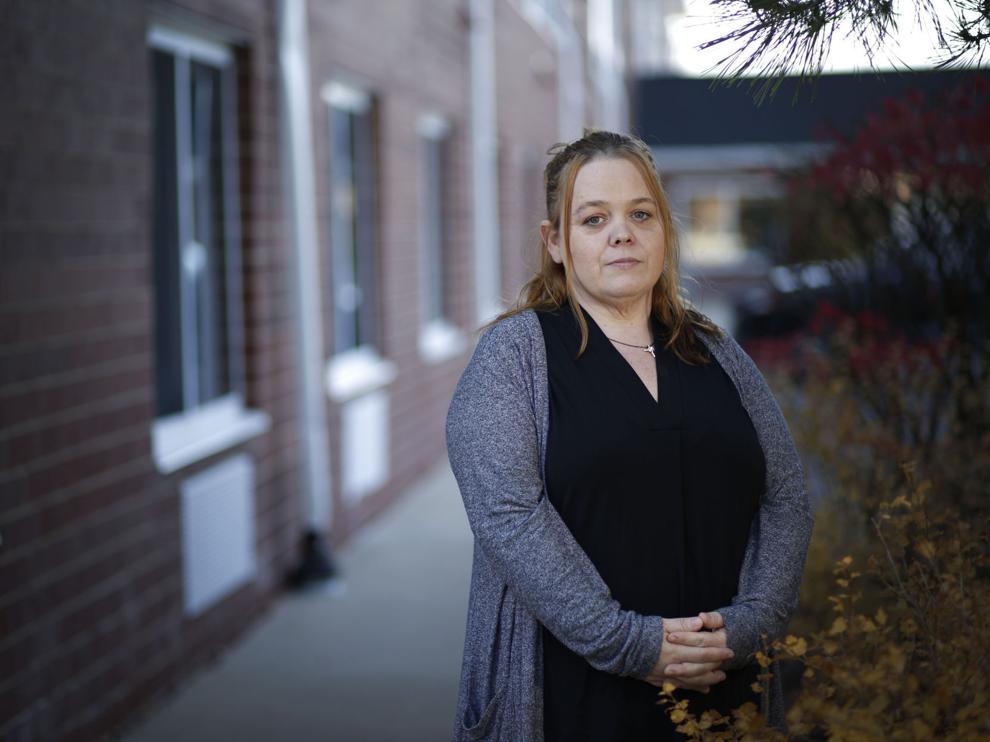 Claiming he had been hired by a local business to provide security, Rittenhouse was carrying an AR-15 he had purchased through a straw purchase by an older friend, Dominick Black. Black's stepfather had, according to Black's statements to police, forbidden Rittenhouse to take the gun because he was underage. Black's stepfather had kept the gun at his house in Kenosha. But on the day of the shooting, Rittenhouse took the gun from the house.
Black has since been charged with a felony for his actions in helping Rittenhouse buy the gun.
Emotional outburst
In the video, Wendy Rittenhouse tells her son — as the police are explaining that they cannot interview him once he has asked for a lawyer — that they are concerned about social media.
Later, after police explain that Rittenhouse will not be allowed to go home and will be facing charges, she weeps hysterically and her son attempts to calm her down.
"I need you, mom," he said.
Within a day of Rittenhouse's arrest, conservative groups were raising money for his defense, and attorneys John Pierce and Lin Wood had attached themselves to his case, promoting on social media and conservative media outlets the idea that Rittenhouse was a hero acting in self defense.
On Aug. 27, Pierce tweeted looking for Rittenhouse's contact information: "I will fly up there tonight, and I will handle his defense with a team of the best lawyers in USA."
Pierce has since withdrawn from the criminal case, saying he is handling possible civil suits and fundraising for Rittenhouse. Wood, who became involved in the failed lawsuits attempting to overthrow President Joe Biden's election in favor of former President Donald Trump, stepped back from the case after the $2 million bond was posted from cash raised by Wood's #Fightback Foundation.
Although Pierce tweeted early in the case that he would be joined by "a SEAL Team" of criminal defense attorneys, Rittenhouse's criminal defense is being handled by Racine-based criminal defense attorney Mark Richards, who is, at least for now, the only attorney attached to the defense.