In his response to a state motion seeking to modify Rittenhouse's bond, defense attorney Mark Richards states that Rittenhouse "is not currently and has not ever been a member" of the Proud Boys or any white supremacist group.
Rittenhouse is out of custody after his $2 million bond was posted with cash raised by donations.
Last week, a photo of Rittenhouse at a tavern wearing a "free as (expletive)" T-shirt was widely shared on social media, prompting Mount Pleasant police, who received a complaint from the public, to obtain security video from the bar to see whether Rittenhouse had violated conditions of his bond. Police found that he had not, but forwarded the security video  to the Kenosha County District Attorney's Office.
On Wednesday, prosecutors filed a bond modification motion asking that Rittenhouse be barred from drinking or associating with white supremacist groups while out on bond. According to documents filed with the motion, security video from the tavern showed Rittenhouse posing for photos while "the defendant and the other adults flashed the 'OK' sign used by known white supremacists."
Prosecutors state that the video also shows Rittenhouse, shortly after arriving at the tavern, being "loudly serenaded by five of the adult males in his group with the song 'Proud of Your Boy," the anthem for the Proud Boys. The motion states that Rittenhouse was drinking beer and "remained with these 'Proud Boys' for the entire time he was in the bar.
"The Proud Boys have been involved in several extremist rallies and movements, and multiple Proud Boys have been arrested for various assaultive crimes," the prosecution document states. "Indeed, members of the Proud Boys group have been tied to the breach of the United States Capitol Building on Jan. 6."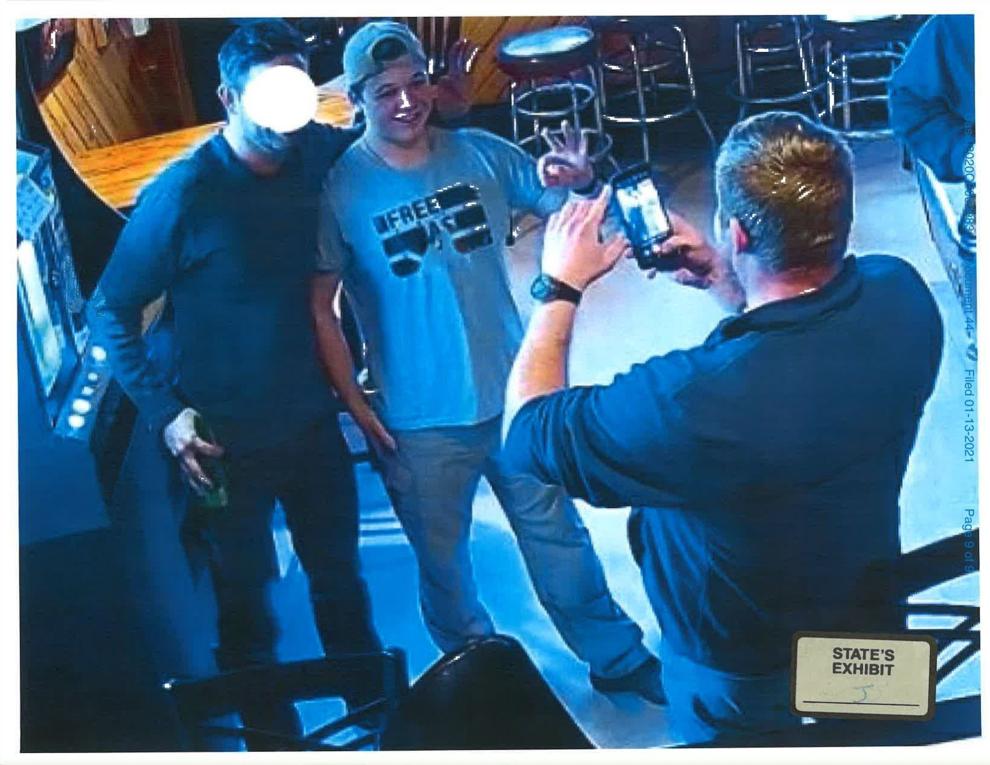 Richards filed a response to the prosecution's motion Thursday morning, saying the defense has no objection to modifying the conditions of Rittenhouse's bond to prohibit him from drinking or from having any knowing contact with "any known hate group or their members."
However, the response also argues that there is no evidence that Rittenhouse is a member of the Proud Boys or any white supremacist group. "The state has done an extensive search of all of Mr. Rittenhouse's social media as part of the investigation in this case," the response states, saying "no information linking Mr. Rittenhouse to the listed organizations has been found."
Rittenhouse and his attorneys have maintained that he acted in self defense when he shot and killed Joseph Rosenbaum, 36, of Kenosha, and Anthony Huber, 26, of Silver Lake, and shot and injured Gaige Grosskreutz, 26, of West Allis. Conservative groups have hailed Rittenhouse as a hero. The Antioch, Ill., teenager who, then 17, came to Kenosha armed with an AR-15 rifle during protests on the day a call went out for militia members to come to the city.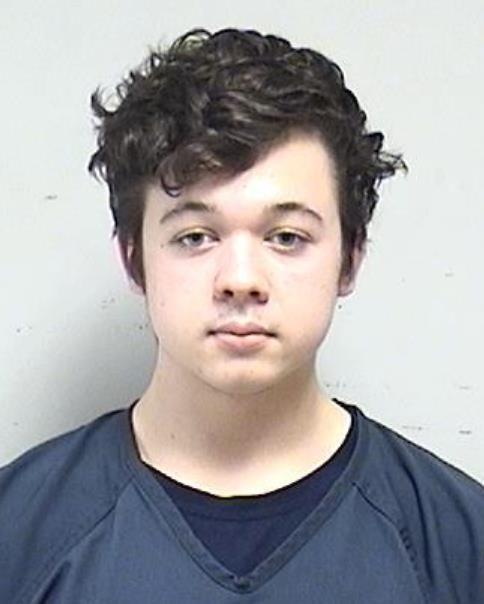 His civil attorney John Pierce has repeatedly threatened to sue those that tie Rittenhouse to white supremacist groups. Pierce did not respond to an email seeking comment on the prosecution motion.
Race 'interjected'
In his response to the motion, Richards states "the state's bond motion is a not-so-thinly veiled attempt to interject the issue of race into a case that is about a person's right to self defense."
The state argued in its motion that it sought to bar Rittenhouse from associating with white supremacist groups or the Proud Boys because "his continued association with members of a group that prides itself on violence, and the use of their symbols, raises the significant possibility of future harm" and may intimidate potential witnesses.
While the prosecution motion to modify Rittenhouse's bond was not unusual, the inclusion of an affidavit showing photographs of Rittenhouse at the bar drinking and repeatedly flashing the OK sign gave the state an opportunity to counter the defense narrative in the case.
Prosecutors and defense attorneys are generally precluded from engaging in pre-trial publicity. But attorney Pierce — who withdrew from the criminal case to focus on fundraising — has repeatedly had Rittenhouse and his mother interviewed, and has used conservative media to promote the idea that Rittenhouse is a patriot and a hero. They have taken the unusual step of creating a website — and a store with branded merchandise — that promotes Rittenhouse as a teenager who "volunteered to help protect local businesses" and who protected himself "when brutally attacked."
Prosecutors have filed a gag order in the case, however no action has been taken on that motion.
---