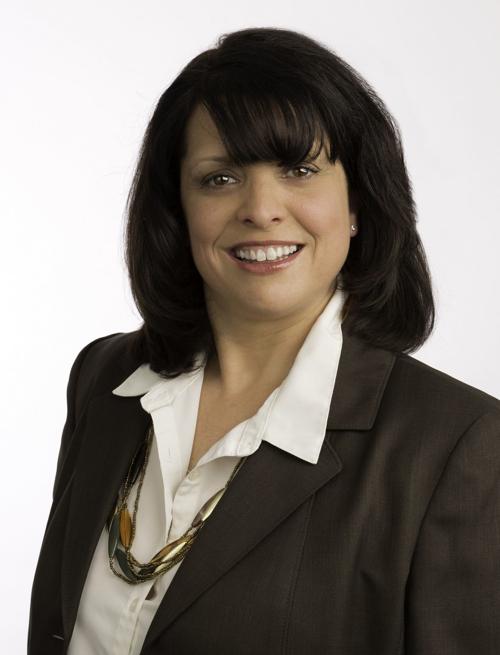 Emotional stress surrounding divorce can make life painfully difficult for couples and their families, even those who are able to remain reasonably amicable.
There are bound to be disagreements, especially during settlement negotiations that can cover — and uncover — minute details of their lives.
Although it's impossible to take the emotion out of a divorce, it's vital for individual spouses to focus on planning a financial future for themselves and their children.
U.S. Census data indicates nearly a third of marriages still end in divorce. That works out to more than 800,000 divorces (or annulments) each year.
In general, it's best for any couple to have a financial plan in place — at any age and under any circumstances.
That becomes even more important if you are contemplating or are in the midst of a divorce, offering an opportunity to establish a sound financial foundation going forward.
Working with professionals such as a divorce attorney and a financial adviser can help you gather the information you need and help you make the best financial decisions for your future.
Among the strategies to consider in preparing for the financial impact of a divorce is to avoid common mistakes:
Don't use money as a weapon
It's tempting to leverage your financial power, but that can lead to disastrous results given the raw emotion that often surfaces in divorce.
Decisions on dividing assets, child custody and who gets the house should be based on what is best for you, your spouse and any children or other dependents.
A desire for revenge or other emotional drivers can have devastating effects on both your short and long-term financial security.
Make sure you track expenses
Most people know what their annual income is but they often don't know how they spend it. That makes it critical for you to know how much money you will need to maintain your lifestyle after your divorce.
That includes items such as insurance and discretionary spending for entertainment or vacations as well as for regular costs such as food, housing, medical, utilities and clothing.
Master retirement account rules
There are penalty and tax rules for retirement accounts if you receive a portion as part of a Qualified Domestic Relations Order (QDRO), which details how spouses will split retirement or pension accounts.
A QDRO recognizes spousal ownership in these accounts and generally awards a portion of the plan participant's benefit to a divorcing spouse.
There is a 20 percent withholding tax for failing to transfer that retirement money to an IRA or other retirement account. And you must have a QDRO in place to avoid penalties and taxes on distributions before age 59½.
Should you keep your home?
It's common in many divorces for one spouse to keep the couple's primary home, with the other receiving cash, retirement accounts or other assets of equal value. Similar splits occur when one spouse owns a business.
Although such divisions of assets can appear to be equal, there can be hidden drawbacks. You could end up with a home or business that is difficult to value or sell.
Consult an adviser to determine whether you can afford maintenance, taxes and other ongoing costs before deciding whether to keep a home or business after a divorce.
Don't forget about shared debt
You can be held responsible for joint loans, credit cards and other debt after a divorce even if your spouse is responsible under the terms of your divorce agreement.
You might want to consider paying off all shared debt before finalizing your divorce to avoid any questions or unexpected payments.
Take charge and be confident
It's common for friends, relatives and coworkers to offer financial advice or relate stories of divorces-gone-bad.
These conversations, especially if they occur while your emotions are exposed, can tempt you to reveal sensitive elements of your financial and personal circumstances.
Although these individuals are well-intentioned, you are better off listening politely but consulting a trusted professional adviser before making any decisions.
Information you will need
You will need to gather all current financial records, detailing what you and your spouse own and owe, together and individually, along with lists of expenses and financial obligations.
It's best to compile this information as soon as possible, which can reduce legal costs once the divorce is under way.
If your spouse was the main contact for your financial matters, you should consider consulting an adviser of your own, in addition to hiring legal counsel, to make sure you receive the best advice possible. You and your advisers then can determine how the income and assets that supported one household will support two after your divorce.
That won't be easy considering that living costs likely will double because you and your spouse will need two homes, double utilities, plus taxes and maintenance.
Other steps
Other recommended steps to take:
n Revise or create your budget: This will help establish your current standard of living and forecast what that can be after your divorce. Liabilities include mortgages, lines of credit, credit cards, and any tax liabilities. Your comprehensive list of expenses and cash needs should cover items such as food, monthly mortgage or lease, possible purchase of your current or future home, utilities, insurance premiums, tuition, clothes, repairs, gas, memberships, vacations, dining out, entertainment, and attorney fees.
n List your assets: This list should include of all of your assets and their value, even those that are owned jointly. Items should include your primary home, a secondary or vacation home and everything else you own, from furniture and vehicles to electronics, art and jewelry. You also will need to provide records on bank accounts, cash, safety deposit boxes, retirement, pension and investment accounts and anything else of value. You also should inform your attorney of any non-marital assets — items acquired before your marriage — even though they will not be part of a divorce agreement.
n Gather tax and legal documents: You will need three years of income tax returns, and all payroll statements and pay stubs. In addition, gather legal documents such as wills, financial powers of attorney, healthcare powers of attorney, living wills and trusts.
n Plan for life after your divorce: Now is the time to focus forward, to help ensure your financial future is as comfortable and error-free as possible. Establish or adjust your financial and/or estate plan, pending your final divorce settlement. This also is the time to make sure you have closed all joint banking, financial and credit card accounts and opened new ones in your name. You also should review and update beneficiaries on all of your investment, insurance and estate documents to ensure they match the provisions in your divorce agreement and that your wishes are honored.
A comprehensive post-divorce financial plan should cover the lifestyle you desire and can afford, through your retirement.
It should consider cash flow, savings goals and potential changes in your tax situation.
Realistically, a divorce can significantly reduce your assets, presenting potentially difficult choices. That can affect where and how you will live and whether your post-divorce financial situation will affect your ability to save for retirement, college tuition or any other goals or responsibilities you might have.
Making these decisions when emotions are high and family relationships might be strained can be challenging. Your trusted adviser can help you through as you determine your financial strategy and enter your next chapter.
Kelly Mould is vice president, wealth fiduciary, for Johnson Financial Group