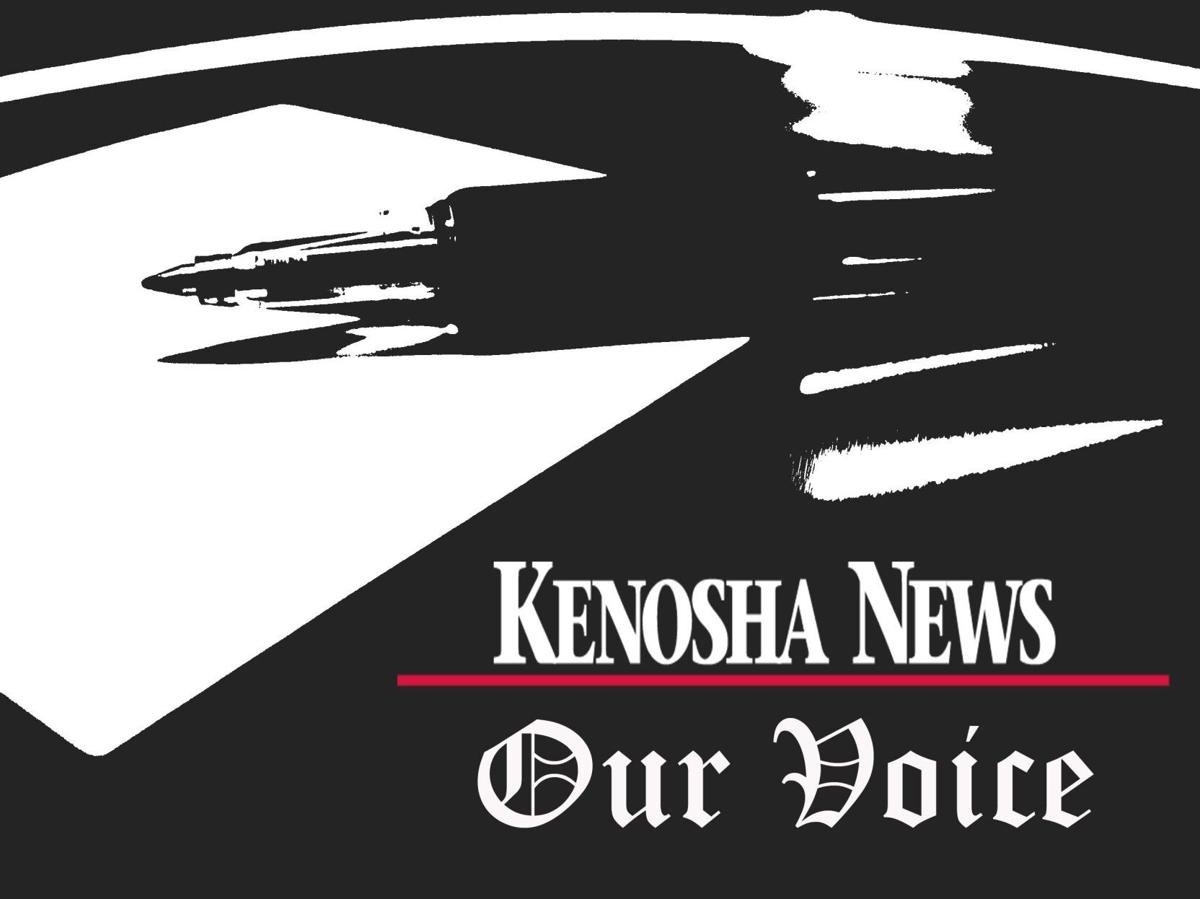 Those of us in Generation X, and in the generations before, didn't throw "gender reveal parties."
Before Gen Xers started having kids in the '80s and '90s, knowing the baby's gender before birth was barely even possible.
But some among the millennials (those born in the years 1981 to 1996) and post-millennials (1997 to present) have taken to putting on ever-more-elaborate displays after finding out from the ultrasound technician whether a boy or girl was on the way.
Generational differences are nothing new. We understand that. Put on such parties if you want.
But let's stop with fireworks displays in dry areas, shall we?
For the second time in a little more than three years, pyrotechnics at a gender reveal party in the Sun Belt have sparked a wildfire burned thousands of acres. A video clip shot on April 23, 2017, and released by the U.S. Forest Service shows a makeshift target with the words "Boy" and "Girl" written on it, placed in the middle of the desert near Green Valley, Ariz., south of Tucson.
Seconds later a gunshot is heard, and the target explodes, revealing a blue cloud and immediately igniting the surrounding brush. Someone shouts, "Start packing up!"
The flames spread to the nearby Coronado National Forest, where they became the Sawmill Fire and burned 46,991 acres owned by the state of Arizona, federal agencies and private landowners. Firefighters from at least 20 agencies fought the fire for about a week, CNN.com reported.
The man who shot the target, off-duty U.S. Border Patrol agent Dennis Dickey, pleaded guilty to a misdemeanor violation of Forest Service regulations and was sentenced to five years' probation. He also was ordered to pay $8,188,069 in restitution, starting with an initial payment of $100,000 and monthly payments thereafter.
The expectant dad, 37, had packed the target with a highly explosive substance called Tannerite and shot it with a high-powered rifle, according to the U.S. Attorney's Office. The target was supposed to burst pink or blue to reveal to attendees whether Dickey and his wife were expecting a boy or a girl.
This month, in California, a "smoke-generating pyrotechnic device" used at a gender-reveal party sparked the El Dorado Fire in San Bernardino County, Cal Fire said in a news release. Surveillance video from the party showed a couple with several children walking into the grass at the edge of the El Dorado Ranch Park in Yucaipa. Another person is seen in the video appearing to light the device. Soon after, the family can be seen on video scrambling and grabbing water bottles as the flames grow.
Last October, in Iowa, a gender reveal party went horribly wrong when the family unintentionally built a pipe bomb. When the device went off, it wasn't just blue or pink gunpowder that exploded, but the entire pipe did as well, sending shrapnel flying. A piece of metal hit a grandmother, who was standing about 45 feet away, and killed her.
Even Jenna Karvunidis, the blogger credited with popularizing such activity, is begging expecting couples to stop: "Stop having these stupid parties. For the love of God, stop burning things down to tell everyone about your kid's (gender). No one cares but you."
Now, that's a bit harsh. But the devastation unintentionally brought about in the name of putting on a show seems to warrant such blunt talk.
When it's once again safe to bring your friends and family together, just put out good food and drink; that's all Uncle Jerry and Aunt Beth are really looking for in exchange for the onesies and the diaper disposal.
Get local news delivered to your inbox!
Subscribe to our Daily Headlines newsletter.