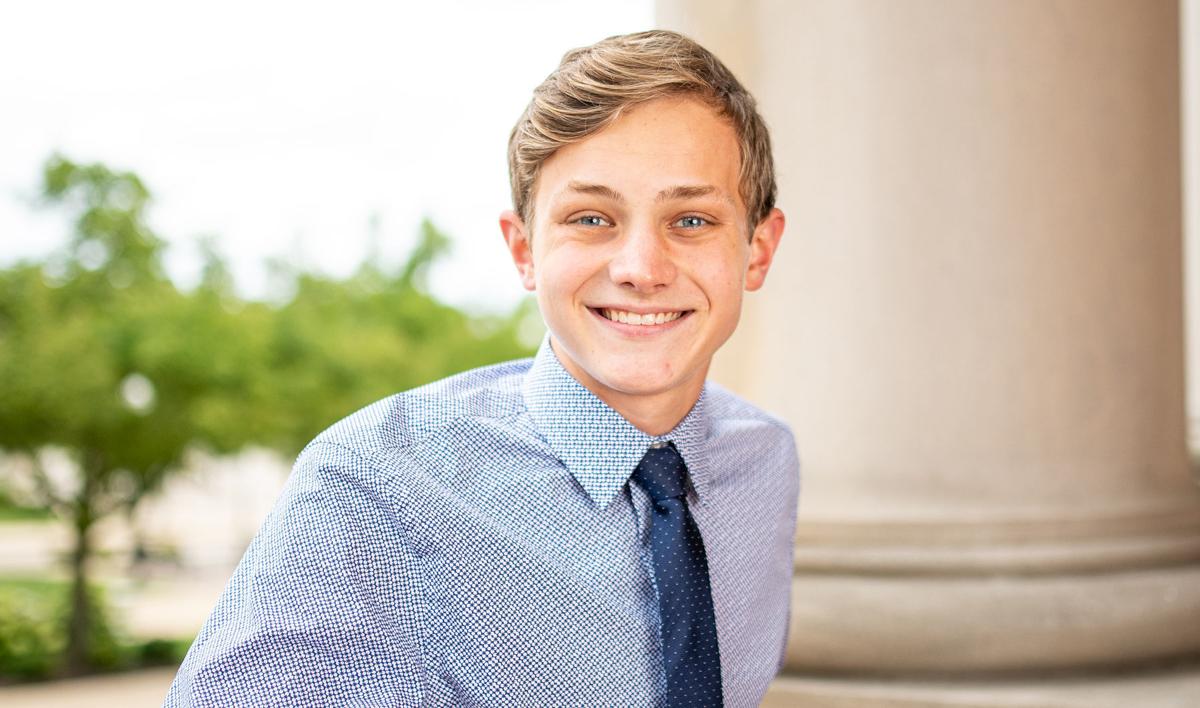 School: Indian Trail High School & Academy
Parents: Dan and Karen Kositzke of Pleasant Prairie
Most memorable high school moment: My most memorable high school moment would have to be our 2019 Chorale trip to Colorado. The chaos of performing in various cities, cramming together on a bus for hours on end, and of course the weirdest restaurant I have ever seen all culminated in a trip that ignited my love for choir. Though this trip is probably the most memorable, it represents the greater collection of memories made with Mr. Choi and my classmates. I will truly never forget the bonds made in that classroom, and of course always remember "there is no such beauty as where you belong."
Most influential teacher: Duane Sturino in STEM/Science/Crew; Mr. Sturino embodies positivity in every minute of teaching. Not only did he successfully get our entire class to understand concepts, he got us excited about them. The enthusiasm he has for the world and how things work rubbed off on me and I couldn't be more grateful. Now, he works as Vice Principal for Indian Trail and I still love each and every interaction—from simple passing in a hallway to him teaching me how to drive!
School activities/clubs: Band of the Black Watch, concert band, choir/madrigals, DECA, Environmental Club, freshman mentors, jazz band, Key Club, Link Crew, marching band, Model United Nations, National Honor Society, peer helpers/tutors, pep band, performing arts/theater, stage crew, student government, wind ensemble, Spirit Squad, Spanish Club, Piano
School athletics: Soccer, track
School offices held: DECA State Officer; DECA chapter president; DECA VP of Marketing; Junior Class Vice President; NHS officer
Honors, letters or awards: Valedictorian; AP Scholar with Distinction; 200+ community service hours; DECA State Champion 4x and International Qualifier 4x; Youth As Resources Board Treasurer; Selected for WSMA State Honors Choir; 3x Badger State Piano performer; 3x WSMA Solo & Ensemble state performer; SEC All Conference High Academic Award; Model UN position paper award winner; 2x Varsity Soccer; ITHSA Homecoming Court
Out-of-school activities/hobbies: Passing time with friends in any setting; traveling; skiing; soccer, listening to all types of music and watching movies.
College choice: Notre Dame University in South Bend, Ind.
Intended major/field of study: Business Analytics
Role model: Every friendship of the past four years
Three words that best describe my role model: Positive, Entertaining, and Motivational
What I hope to accomplish in my lifetime: Though my specific career path is undetermined at this time, I seek to make a meaningful and positive impact on the world and those around. I hope that I can spread happiness throughout my life and help others along the way.