A Kenosha Unified School Board member, who served two consecutive terms as board president, has resigned citing health concerns that have occurred during the past year.
Dan Wade, 77, of Kenosha, who has served the district after winning election in April of 2014, said Thursday his last day on the School Board is June 30. He announced he was leaving the board on Tuesday.
"I had a rather rough year last year from a health standpoint. You know, you get up to the 77th level in the game of life and things have a tendency to go wrong," said Wade of his overall health.
Wade said his health issues, however, were "nothing life threatening." On the advice of his doctor he said he was advised to reduce his stress levels.
Wade, who served two consecutive terms as the board's president from April 2018 to April 2020, also resigns at a time when the board and the district leadership are transitioning. Last month, Superintendent Sue Savaglio-Jarvis announced she, too, was leaving Unified and will also retire at the end of the month.
Wade said that from his perspective, the board's direction from a shared "governance to micromanaging" style had also weighed in to his decision to step down.
"As you know, micromanaging leads to a hostile work environment and I hope it doesn't go there and I don't think it will," he said. "But time to devote my life to my wife and my grandkids and 42 years of public service, it's time."
Wade also served as the city's police chief, from 1997 to 2007 before retiring in 2008, having had a career in law enforcement that spanned 35 years.
"I've learned so much over seven years and met so many wonderful people. The majority of it was fantastic," he said. "I'm sure the board will do just fine. They'll find somebody to replace me."
When he first ran for the board, Wade said he wanted to take a common sense approach to problem solving and had a "a strong desire to provide the best possible education for our students."
"We as a board are dealing with several policy issues at present, (minority graduation rates and staffing, transgender issues, harassment, and bullying, etc.) There are no easy answers to these policies and comprehensive development of them will take time and research," he said during his re-election campaign in 2018. "Even expert opinions differ greatly depending on their own point of view.
'Outstanding' board member
Savaglio-Jarvis, who came on board as Wade began his first term called him an "outstanding School Board member.
"He has played an integral role in supporting many of the changes needed to improve our services to students, staff and families," she said.
The superintendent added: "Everything he did was in the best interest with the utmost integrity of the district and he always kept students in the forefront of his mind. He will be deeply missed by me and many. He was the lighthouse of the district and navigated us through many challenges with his steadfast leadership skills."
Board president Yolanda Adams said, "Mr. Wade has served the families, students and staff of KUSD with heart and integrity. The role of a board member is not always easy, but he has done his best to make decisions that will positively impact our community today, tomorrow and years to come."
She added that Wade's resignation, however, took School Board members by surprise. Adams said the board understands how health issues "can impact an elected official's ability to attend meetings and represent his/her constituents."
Adams praised Wade for his unique perspective with experience no other who has held the position of School Board member has had: former Kenosha Police chief.
"He knows the community well," she said in a statement.
She said he brought with him long-standing relationships with many city and county officials, as well as, community businesses and non-profit organizations.
In his career, Wade held community positions on the Boys and Girls Club, Alcohol and Drug Counsel, Every Childs Place, Wisconsin Chiefs of Police advisory board, Boy Scout Commissioner, Volunteer work for "Dream Playground", and volunteer work/advocate for Special Olympics, among others.
Wade's resignation leaves a vacancy that would need to be filled until April 2023, the expiration of his term.
According to the district, an individual will be appointed to fill the vacancy by remaining members of the board.
Those interested in filling the vacancy must live in Kenosha, Pleasant Prairie or Somers and must submit a letter of interest no later than noon on June 24, 2021. Letters should be mailed to the Educational Support Center, ATTN: Stacy Stephens, 3600 52nd St., Kenosha, WI 53144. Letters also can be sent via fax to 262-359-7672 or email to srstephe@kusd.edu,(link sends e-mail) or may be dropped off in person at the Educational Support Center, 3600 52nd St., between 7:30 a.m. and 4 p.m., Monday through Friday.
IN PHOTOS: Bradford High School students receive diplomas
Bradford High School Graduation - Class of 2021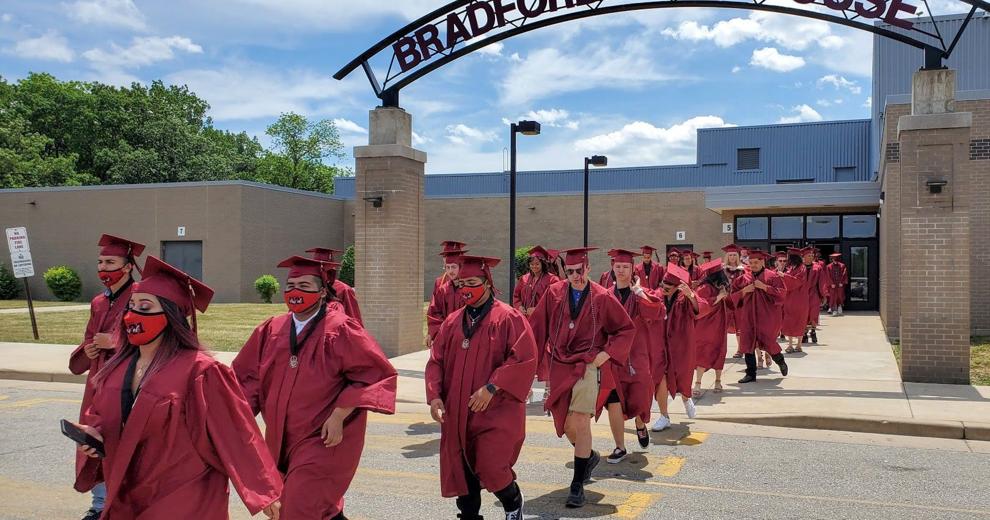 Bradford High School Graduation - Sarah Neu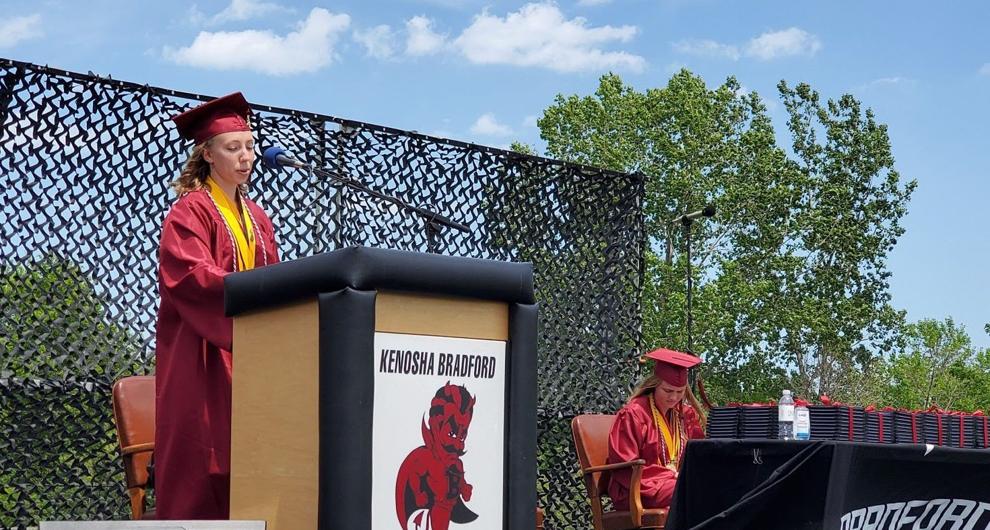 Bradford High School Graduation - Juan Amador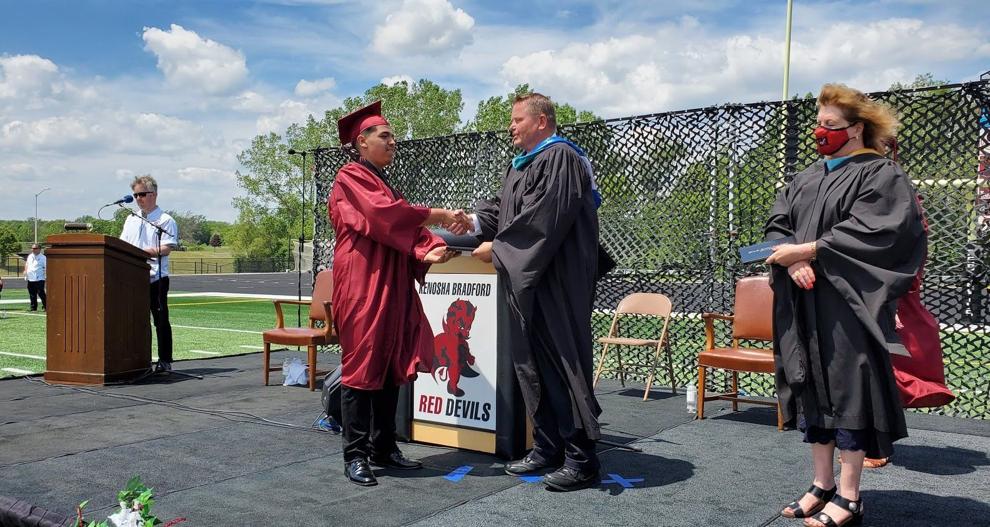 Bradford High School Graduation - families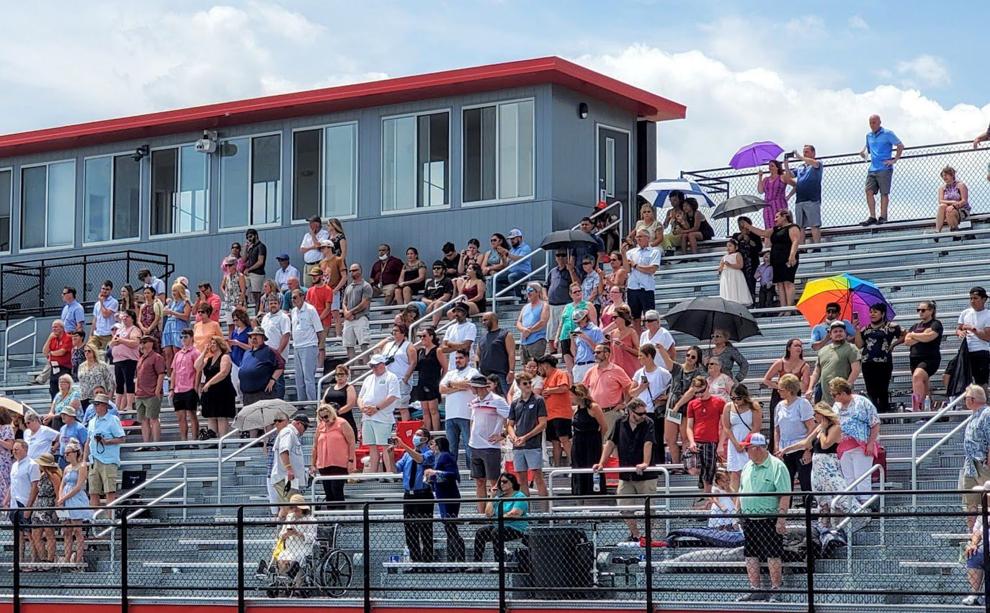 Bradford High School Graduation - Class of 2021 (2)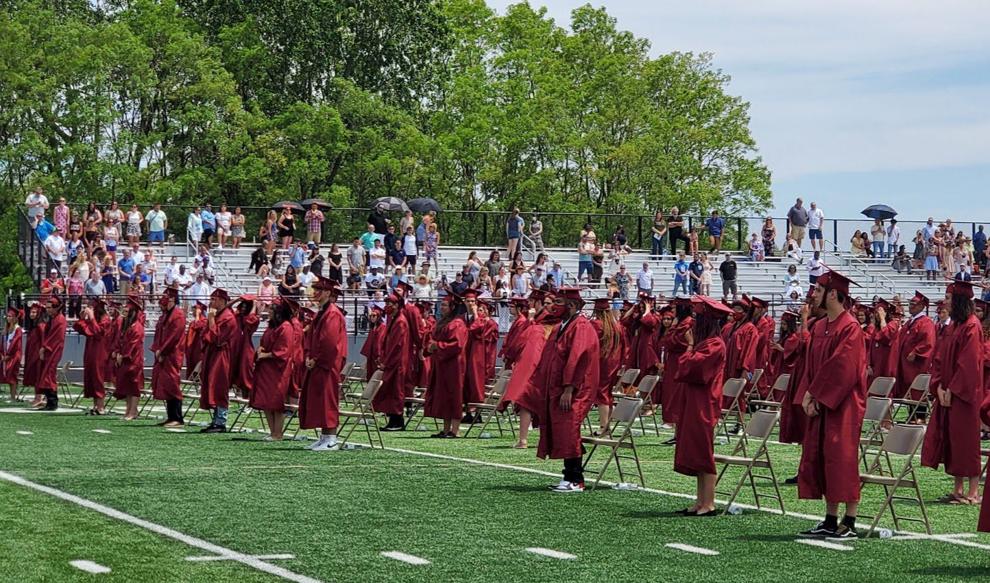 Bradford High School Graduation - Brian Geiger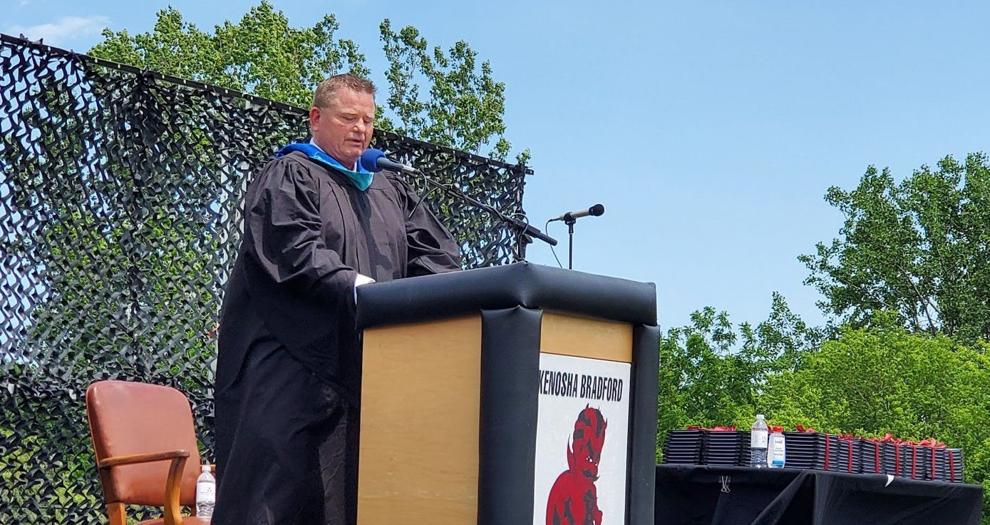 Bradford High School Graduation - preparations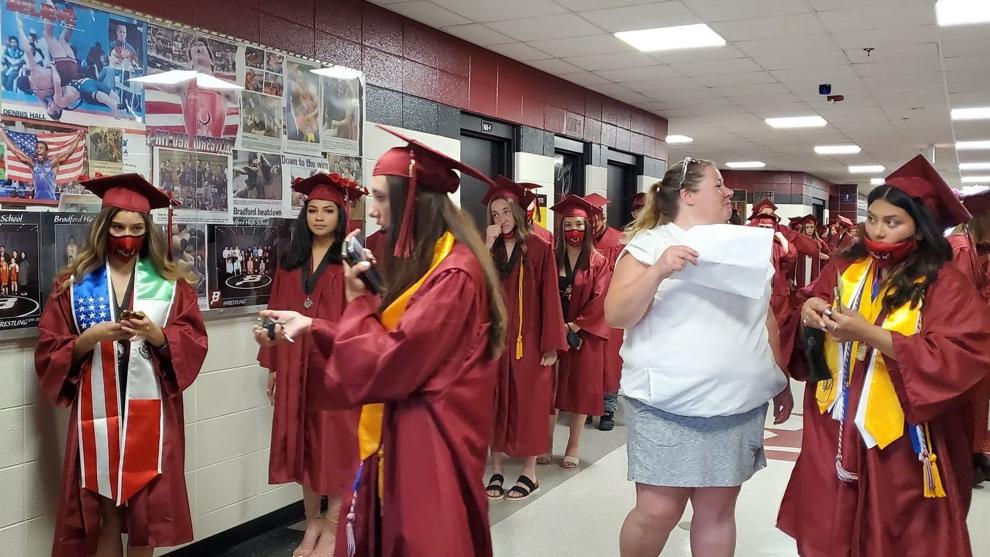 Bradford High School Graduation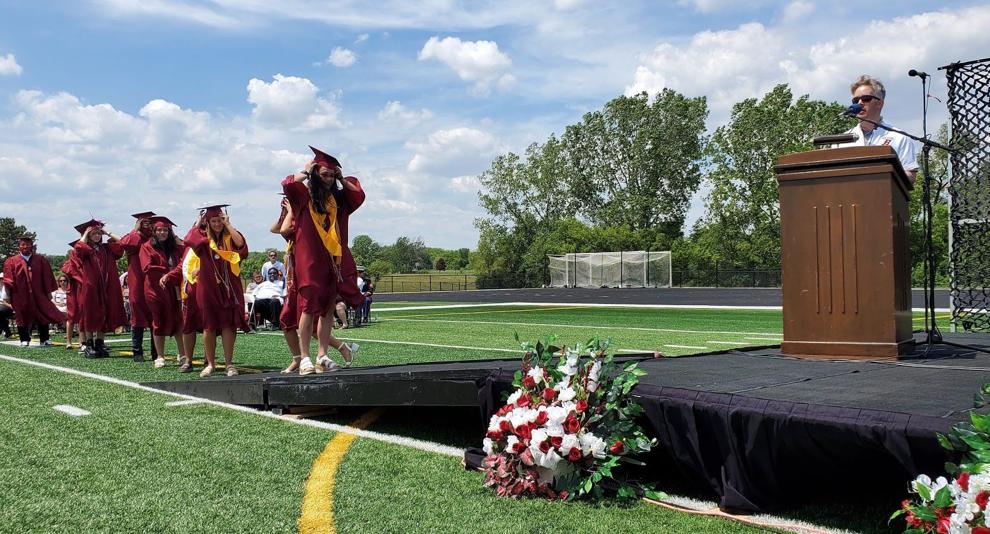 Bradford High School Graduation - E'Tajii Reese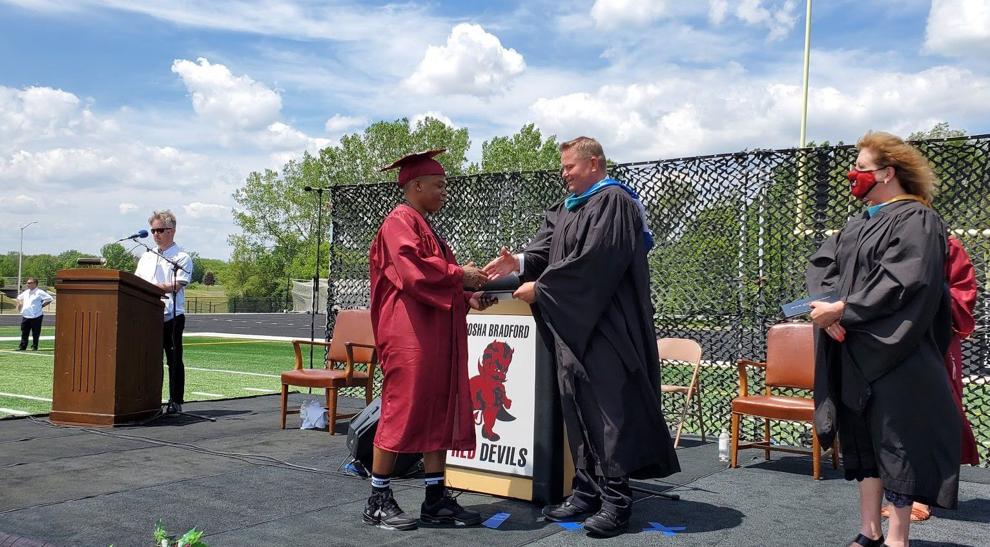 Bradford High School Graduation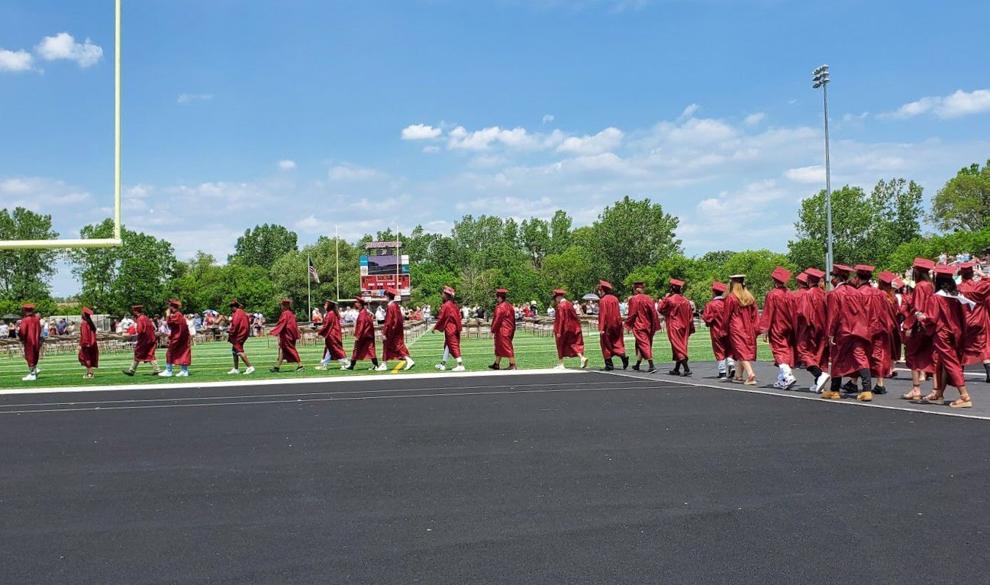 Bradford High School Graduation - Shawnelle Gross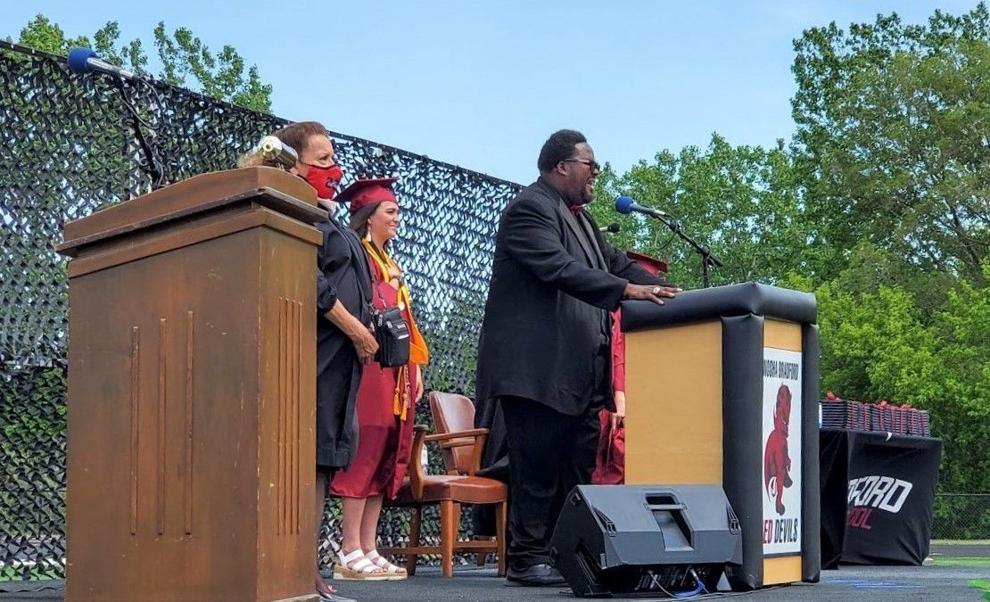 A special meeting of the board will be held July 1, during which candidates will be interviewed by members of the Board of Education.