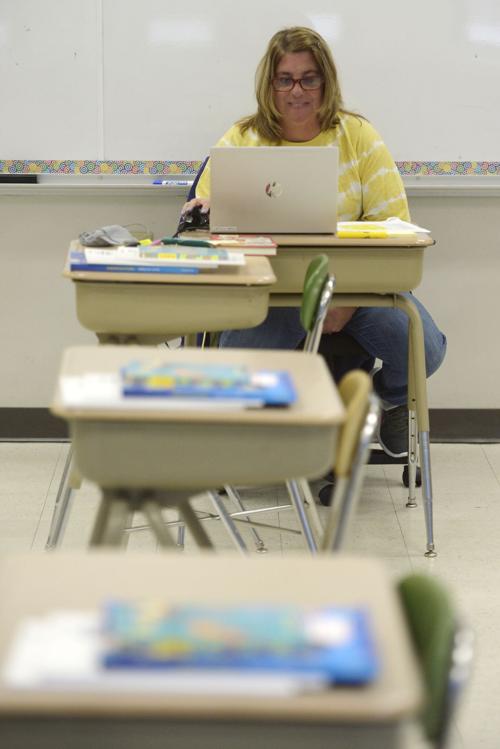 The Kenosha Unified School Board voted Tuesday night to move students to an all-virtual instruction format that will begin Nov. 30 and continue through Jan. 8.
The 6-to-1 decision by the board came following more than an hour of public comments, with more than a dozen teachers calling on the board to make the switch in order to stem the surge of community spread of COVID-19. Earlier, the Kenosha Education Association filed a class action grievance claiming the district had not done enough to insure the safety of educators and students amid the COVID-19 pandemic.
The action comes a week after Kenosha County Division of Health Director Jen Freiheit recommended that all schools public and private from K-12 to colleges and universities in the county go virtual from Nov. 23 to Jan. 4.
The transition would not apply to special education students and the teachers and staff engaged in their students' individualized educational plans and where in-person services are necessary.
In going to the all-virtual format, Unified teachers would also be permitted, but would not be required, to work from home as long as they had reliable internet connections to service students online. Teachers would notify their building principals before Nov. 30 of their preference.
School Board President Tom Duncan, along with board members Yolanda Adams, Tony Garcia, Mary Modder, Rebecca Stevens and Dan Wade voted in favor of the transition to the all-virtual format. Board member Todd Battle cast the dissenting vote.
The board also voted 5-2 to suspend winter sports in the district from Nov. 30 through Jan. 3. In establishing an earlier return for student-athletes, they would be able to practice beginning Jan. 4, a week before resuming the shortened winter sports season. Battle and Wade voted in opposition.
Duncan proposes switch
Prior to deliberations, Duncan spoke favoring the need to switch to a districtwide virtual format for students.
"Clearly, these are unbelievably unique times and there's not a clear pathway for us to navigate through, but I think that we need to do what we know is best. Please understand in that regard," Duncan said.
In July, the board initially decided the start of the school year would be in an all-virtual instructional setting. However, the board rescinded its action and chose to favor offering students a choice of either virtual or in-person learning when the school year began Sept. 14.
Despite Unified's offer of both virtual and in-person instructional formats, the district has experienced continued quarantines of schools, teachers, students and parents, Duncan said, even in semi-controlled environments with safety protocols, personal protective equipment and guidelines to address limiting the spread of the virus.
Duncan called schools a "potential casualty" of the novel coronavirus spread occurring in the community.
"I think we've reached a point where we are beyond surge in our community and the escalating number of positives, that we must begin to consider an alternative approach," he said.
Wade said that the week delay to transition to the virtual format would give teachers, especially those instructing in person, the opportunity to explain to students what will happen.
Adams, however, said the community needs to work together to help parents who need to work, including assistance with child care.
"We've got to do something to help those parents" so students can learn virtually, she said. "We're here for you. We're going to help you figure it out."
Battle disagrees
Battle, however, said he was not in support of the all-virtual transition.
"I think we're shifting the burden of schools to everywhere else in the community, and I think that's clear we're still not seeing consistent evidence that the rate of COVID spread is higher in schools than it is anywhere else in this community," he said. "So to say schools are causing this, I don't agree with it."
Battle said he is the one person on the board that is a parent of school-age children and whose wife works as an instructor in the school system.
"They all want to be in the schools," he said.
Battle was also concerned that the end date for the transition would continue to move.
"We're not going to keep moving that date and we're not going get back in schools. We're going to lose a year of in-person instruction," he said. "I don't agree with this, and I really don't like that we have lots of time to talk with our team and talk with our staff and have these discussions and we show up at a meeting and give a speech and spring it on the rest of the board."
Buildings won't shut down
During deliberations, administration asked for clarification from the board as to whether secretaries supporting central office and schools would have the option of working remotely.
"I don't think the school district is going to shut down," Wade said. "Therefore, you'd need most of the personnel ... clerical, no matter what they are. And, they should report to work."
Superintendent Sue Savaglio-Jarvis confirmed that Kenosha Unified buildings would remain open, unlike some communities. Racine school buildings have been ordered to be closed.
The board also discussed the possibility of furloughs for employee groups, such as educational support professionals, as a result of the districtwide transition to all-virtual instruction. Adams asked whether Racine Unified, which has been in all-virtual instruction since the beginning of the school year, would furlough its employees.
KUSD Chief Financial Officer Tarik Hamdan said Racine has staff who have been furloughed, including hourly staff.
While staffing would be reduced for food service, students would still be able to receive breakfast and lunch meals to be served at eight sites, said Patrick Finnemore, the district's facilities director.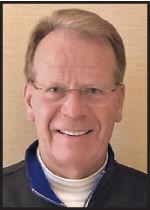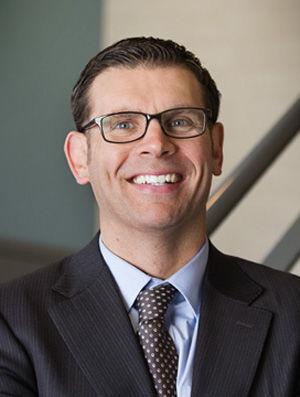 Be the first to know
Get local news delivered to your inbox!