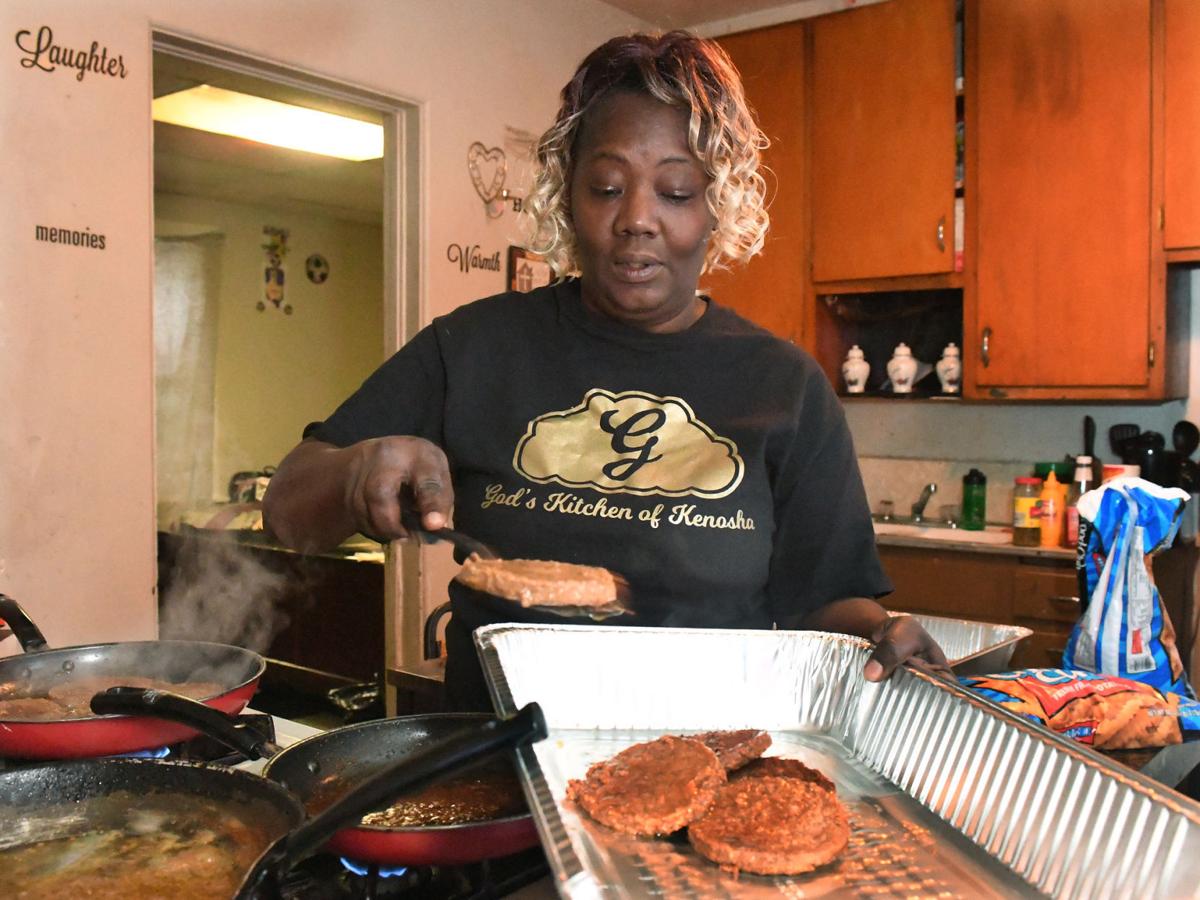 A Kenosha woman who makes meals for homeless and needy residents of Uptown is looking for a new place to prepare food after the Kenosha Division of Health warned she cannot keep cooking in her own kitchen.
Since May, Arnetta Griffin has been making meals in her kitchen twice each day, packaging them up and delivering them to people along 22nd Avenue in Uptown. She said she had been worried about homeless people in the neighborhood when a nearby shelter closed, and felt driven by her religious faith to help.
Griffin, 51, who calls her effort God's Kitchen of Kenosha, made the food herself using her own money and distributed it twice a day with the help of her family. She now serves as many as 100 meals a day.
But she also drew the attention of someone who requested the Division of Health look into the legality of her serving meals.
Mark Melotik, manager of environmental health for the county, said state law exempts people who provide meals for free from restaurant codes. But he said Griffin is required to prepare the food in a commercial kitchen. He declined to say who had complained to the county about her efforts.
Not shutting her down
"They were nice about it, they really were," Griffin said of Melotik and another worker from the health department who spoke to her. "They were not shutting me down or anything, but I know it's going to come."
Griffin said she is approaching churches in the area to see if one would be willing to donate their kitchen for her to use. She said she would like to stay in the Uptown area if possible.
"They are happy with what I am doing, but they want me to go about it in the right way," she said.
Melotik said he is also reaching out to possible locations for her. "Really, if we could find a commercial kitchen that she could use, it would be so much better for her," he said.
He said a commercial kitchen would make the food preparation safer for a crowd, and would make it easier for Griffin to safely store donated food. "She's doing a good thing, we're just trying to make it better for everybody," he said.
Donations coming in
Since word of Griffin's efforts has spread, she said, people have been coming to meet her while she hands out food. Many people have donated food, money and supplies.
She said one man recently drove from hours away to see her after reading her story. "He said, 'I just wanted to see if you were really doing what you said you were doing,'" Griffin said.
When the man found she was, he asked her what she needed. She replied that homeless people needed sleeping bags. "He walked back to his car and came back to me with a check," she said.
Griffin said she is hopeful she will be able to find a place to continue her work. "I really do want to stay in Uptown in the area, because that's where God sent me and that's where the people are right now," she said.