Evangelical activist brings message to Kenosha
What started as a modest gathering on the Golden Gate Bridge has turned into a bit of a national movement for evangelical activist and musician Sean Feucht.
And before an enthusiastic and engaging crowd Wednesday morning, he brought his message to Kenosha.
Feucht, complete with a full band, set up shop in Civic Center Park as part of his three-day "Let Us Worship" tour in Wisconsin. The entourage was in Madison on Monday and Milwaukee on Tuesday.
After a couple of opening songs, Feucht turned his attention to Kenosha and his message of unity in the aftermath of weeks of civil unrest following the shooting of Jacob Blake by Kenosha Police Officer Rusten Sheskey in August.
"The Lord's been just doing an incredible move across America," he told the crowd. "... In the midst of this pandemic and this racial strife, (there's) this movement with the spirit of revival and unity."
Feucht told the crowd, that at the start of COVID-19 and the stay-at-home orders that came down across the country, he had two choices.
He could get angry about the situation, or he could take his message outside — and what has followed has been an ever-growing movement.
"It was a bit after the governor of our state (California) told us, 'Not only can you not meet, but you can't even sing,'" he said. "... I was about to get really angry, get on Twitter, do what a lot of Christians do and and get on Facebook. But I felt like the Lord said, 'Just bring the party outside.'"
And Feucht, who unsuccessfully ran for Congress as a Republican in California, has done just that to the tune of a crowd of 5,000 in Portland and 2,000 in Seattle — two other locations in the United States recently hit with civil unrest.
"I just felt like now was our time to focus our attention on our nation in this time of crisis," he said.
Among the attendees was Pleasant Prairie resident Jan McComb, who said she's fully optimistic the area can get past the tough last couple weeks.
McComb said she began following Feucht's message from afar recently and was excited to see him in person Wednesday.
"(I'm here) for this worship service and just to bring Jesus and the presence of God back to where the bad stuff was," she said. "I like that he preaches Jesus, because Jesus the only way to heaven.
"He is preaching that, and we need the presence of God to come to this city."
McComb had zero hesitation when asked whether Kenosha could bounce back.
"Oh, absolutely," she said. "Kenosha is a strong city. What happened here is not the core of Kenosha people. Kenosha people are strong. We're going to come back. We're a comeback people here. And I believe it's going to be stronger than ever. I'm very optimistic."
Painting downtown Addie Murray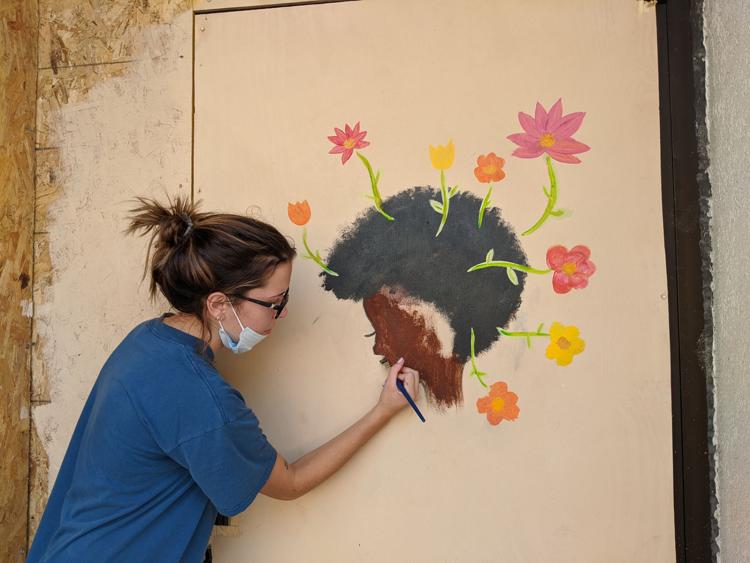 Painting downtown Bill Siel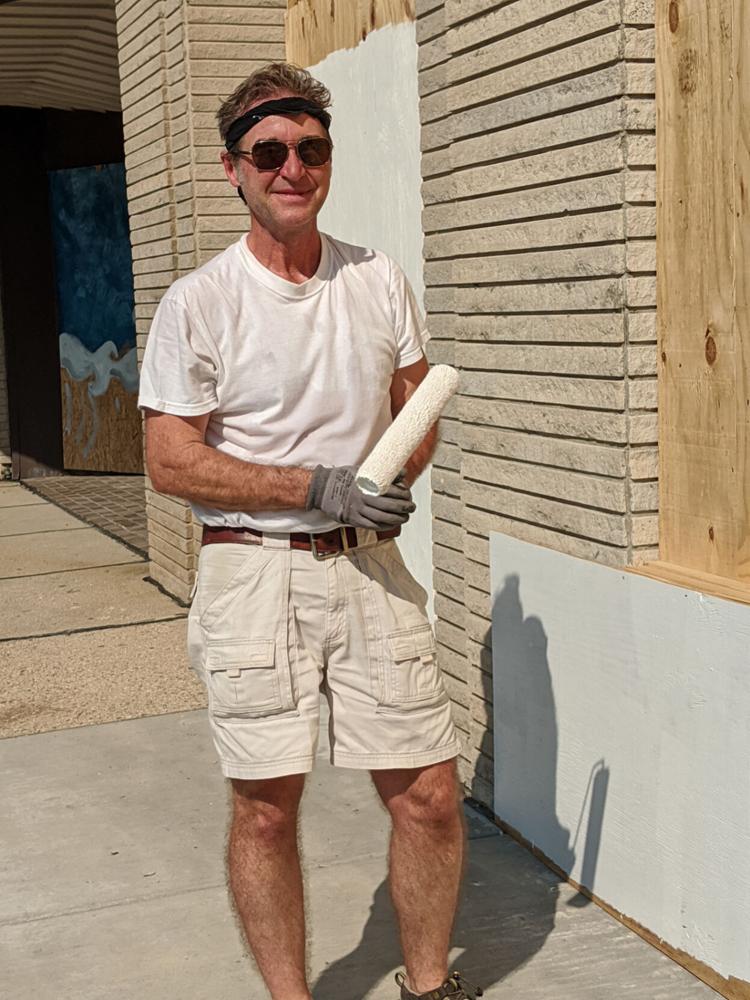 Painting downtown Dakini Healing Arts angel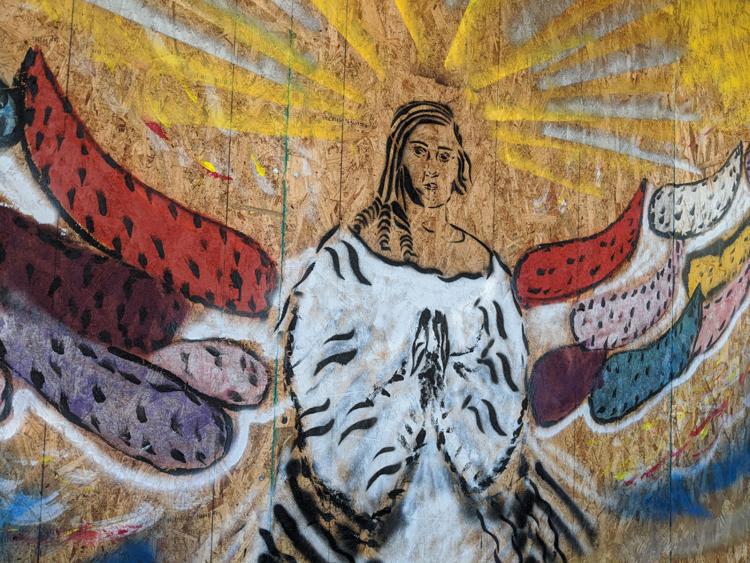 Painting downtown, Dakini Healing Arts
"We are Equal'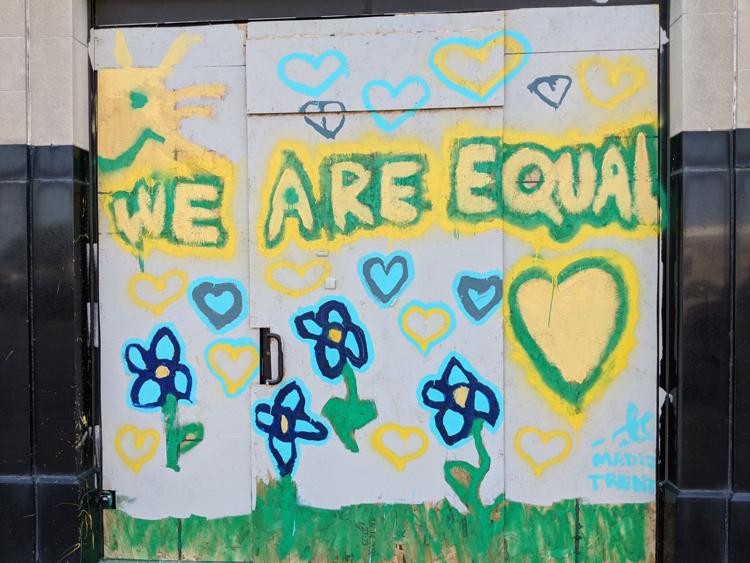 Painting downtown, heart mura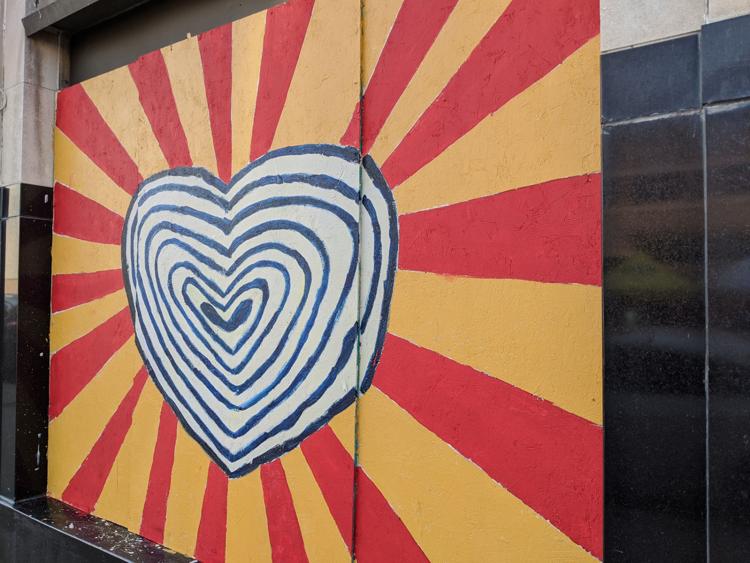 Downtown painters needed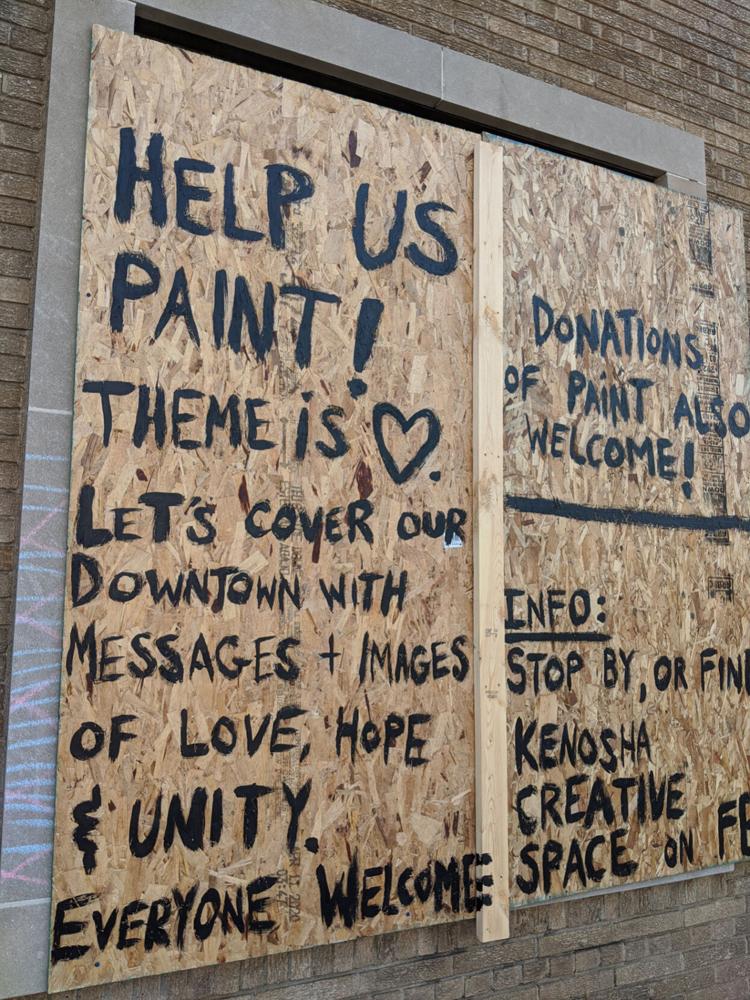 Joyce Murray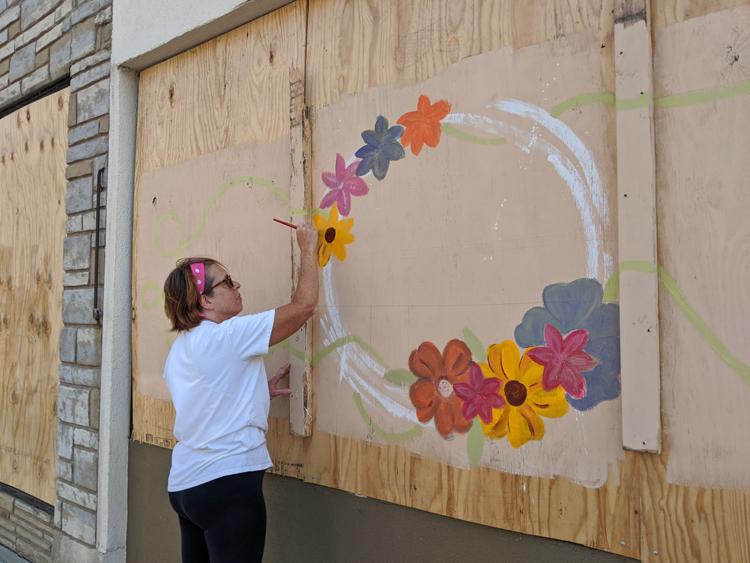 Katie Dylewski-Verberne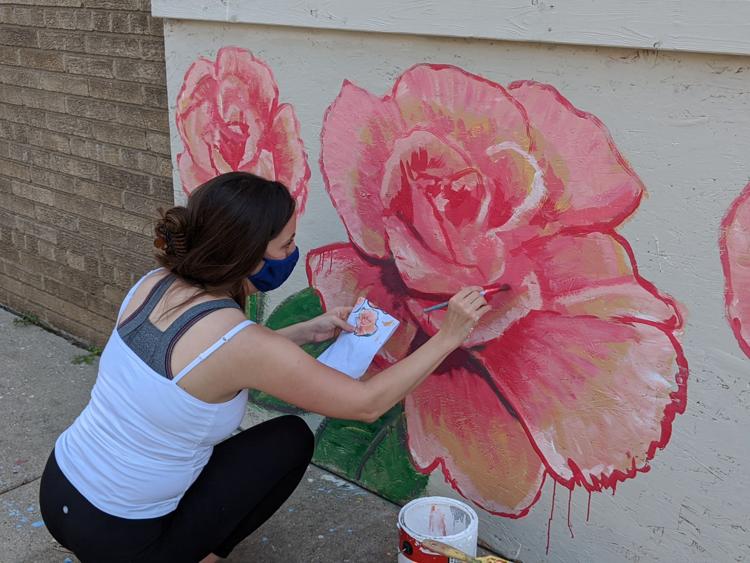 Lisa Bigalke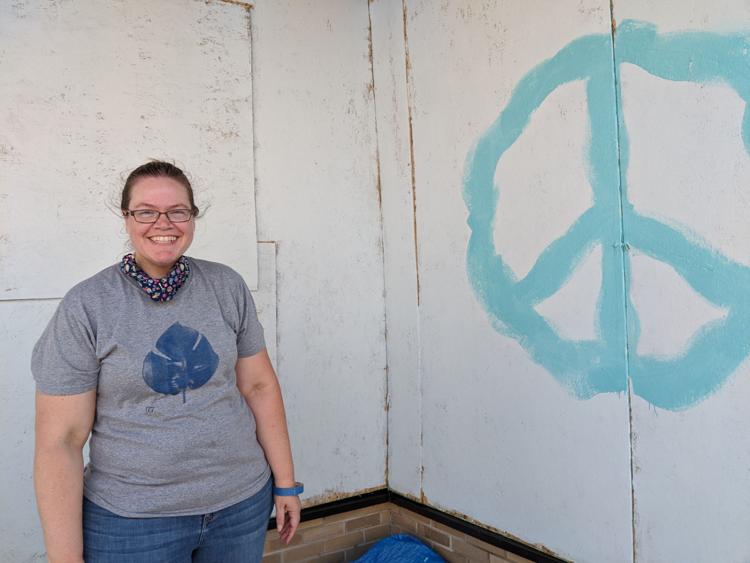 Pat Mangi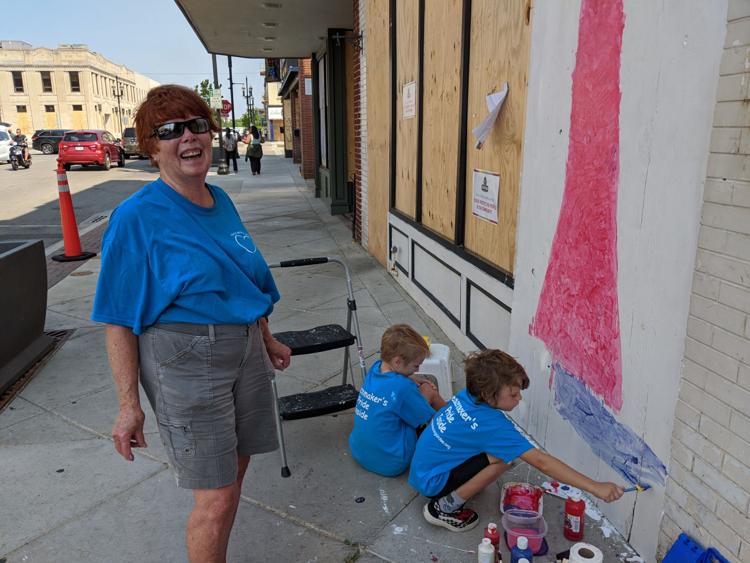 Taylor Matrisch, Cameron Pacheco and Nikki Thomas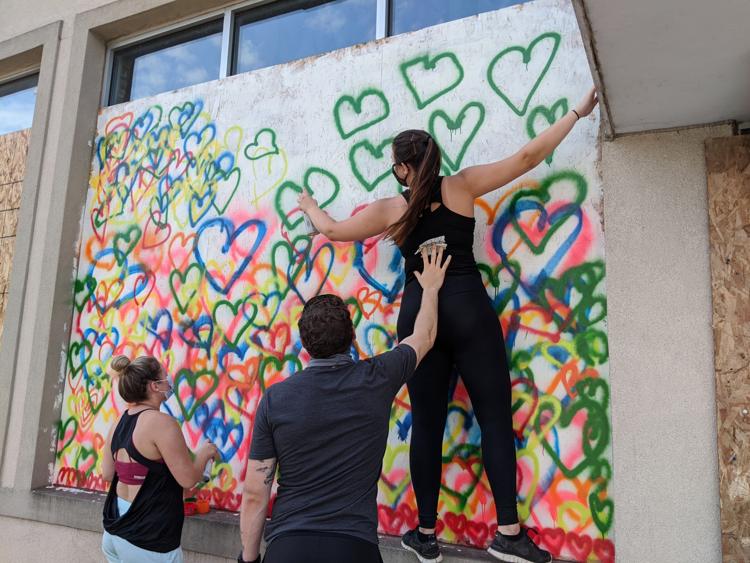 Volunteer center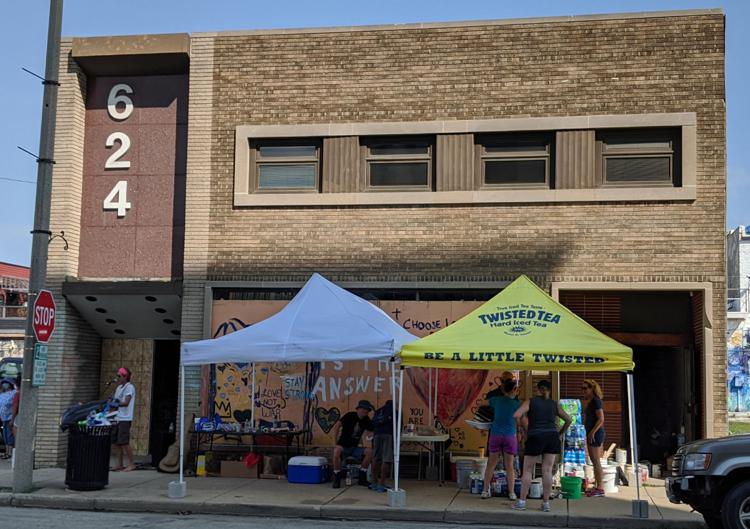 Get local news delivered to your inbox!
Subscribe to our Daily Headlines newsletter.