RACINE — Veterans Outreach of Wisconsin has seen two of its leaders resign within the past few weeks.
The executive director who founded the organization and a board member quit their positions. The two events were unrelated, according to a statement from Veterans Outreach.
Jeff Gustin, who has held his position as executive director throughout VOW's seven years of existence, said he is at odds with VOW's Board of Directors over the direction and further expansion of the organization. VOW is looking to expand and add to its mission statement.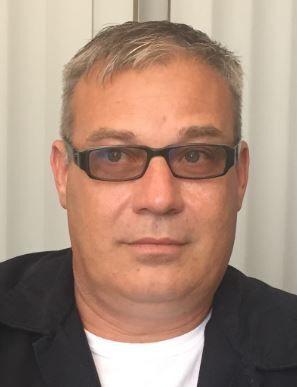 "It is with a very heavy heart that I have decided to resign as the executive director," Gustin said in a statement. "I wish VOW continued success in its endeavors and am honored to have been a part of such an amazing organization."
His resignation will be effective Feb. 8.
Matthew Vachalik, board chairman, said in a statement that the VOW Board of Directors is thanking Gustin for the creation and success of Veterans Outreach of Wisconsin.
"Without his vision and dedication, we wouldn't be here today," Vachalik said. "We are certainly losing a pivotal part of our organization, and we will not stand in the way of his decision. We hope all the best for Jeff in his personal plan."
The additional board member who is resigning was not named by VOW. The individual is involved in many other organizations and the desire for more time was an important factor in his decision, according to the VOW statement.
"Right now his demands have him focused on other endeavors. We also wish him the best and hope to continue to work with him in the future," Vachalik said in the statement.
Fiona Murphy, who was director of development for VOW until the beginning of November last year, told The Journal Times that Gustin "has changed a lot of lives there," Murphy said. "Jeff had the vision and the integrity to create a space for veterans that would serve them with the dignity that they deserve. I don't think there will ever be a time where his name and VOW will not be connected."