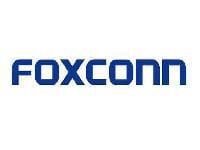 MOUNT PLEASANT — Davis Driver didn't mince words as he shared his thoughts on a vote taken Wednesday that adds some clarity to the murky situation surrounding Foxconn and its future plans.
"We've been waiting for this day," said Driver, who chairs the Mount Pleasant Plan Commission, after a favorable non-binding vote was cast in favor of Foxconn's so-called FAB building.
Commissioners recommended the Village Board approve several technical items linked to the Gen6 fabrication building, including the Taiwanese-based manufacturing company's applications for site, building and operations plans.
Trustee Ram Bhatia, who sits on the Plan Commission, spoke several times in support of the first phase of the project.
"It's a huge milestone," Bhatia said. "This is a very high-tech, modern facility. It's a really nice design. I'm excited to see that."
The favorable review is the first of many planned as Foxconn begins constructing a series of buildings in Mount Pleasant.
Nearly a million square feet
This first fabrication structure has been pitched as a 993,460-square-foot building that will handle a range of functions, including assembly and manufacturing operations for the company's products. Office space also has been proposed.
Claude Lois, who oversees Foxconn-related development projects in Mount Pleasant, briefly commented on the proposal presented at Wednesday's meeting.
"It's moving fast — no question about that," Lois said. "We'll continue making improvements. This is the first one going up. There will be many more going up."
Sam Schultz, Foxconn's development director, stressed the finer details associated with the FAB building project remain a work in progress and could be tweaked. But he told commissioners all of the village's ordinances would be enforced as any modifications are made.
"We'd still like to be flexible while still holding the standards we have," Schultz said.
Plan attractive facility
Commissioners at Wednesday's meeting also heard from one of the head contractors associated with the design work.
Michael Pearce is the director of Exyte, a firm handling architecture, civil engineering and other large-scale matters related to Foxconn's construction project. Foxconn tapped Exyte as the primary construction management firm.
While the facility will be sizable, Pearce told commissioners the goal behind the architectural elements also is to have a forward-thinking, futuristic and attractive facility. Artistically and aesthetically, Pearce compared the design elements to an aircraft carrier — a high-tech one, at that.
"But it's not designed to be in your face," he said.
As high as 61 feet
The FAB building under review, which will stand as tall as 61 feet in some areas, will have minimal windows.
Pearce said the lack of space is designed to meet the requirements of the manufacturing portion of the building, which require minimal humidity.
Commissioner John Kis said the lack of windows was an issue of concern as he poured over the renderings in advance of the Wednesday meeting.
"That explains the reason as to why there aren't any," Kis said of Pearce's presentation. "Thank you for that explanation."