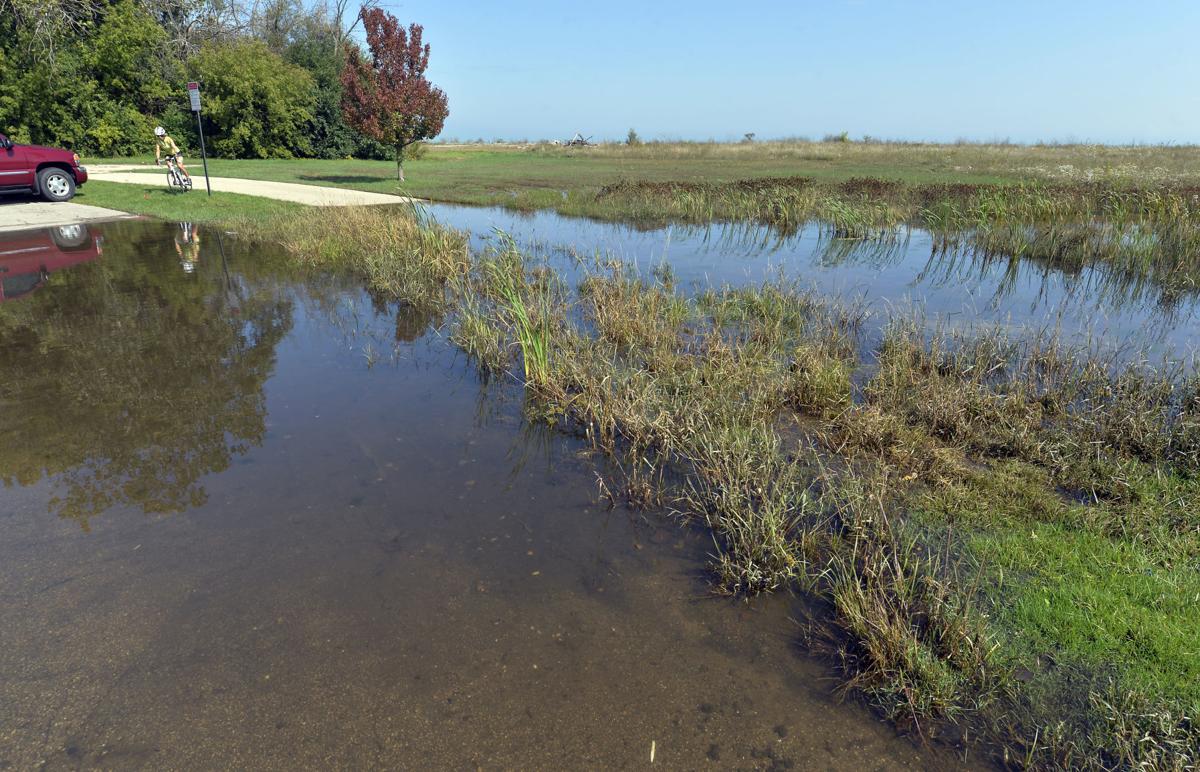 Today's problem: Two readers contacted Fix It about the continuing problem of standing water on the Alford Park bike path after every heavy rainfall.
Reader MS said, "...A while back you contacted the Parks Department regarding the bike trail on the south end of Carthage College that floods every time we get five drops of rain. ... Of course with all of the rain we've had lately, it was under water deeply, including half of the parking lot, and it's still a mudhole over there."
In a later call, MS said, "People use that thing every day, all day long, night and day ... but there's no safety considered for the citizens and the bike riders that use that. That is the city bike trail, and it's their responsibility."
And reader JL wrote about it again: "First, the Alford Park lagoon formed by inadequate drainage is large and thriving. Second, the overhanging branches on the section just before Carthage are now visibly overhanging. A few of them are approaching an inch thick and could inflict serious injury on a cyclist. The facilities manager at Carthage has assured me that that part of the bike path is city property and that the city is responsible for maintaining it."
The water that MS and JL refer to is right next to the parking lot area for Alford Park that is directly south of Carthage College. The standing water, which does indeed resemble a lagoon, shows no signs of going away on its own.
Fix It wrote about this problem last June and had contacted the Kenosha Parks and Public Works departments to ask if anything could be done to remedy the situation.
The response at that time: Jeff Warnock, Parks Department superintendent, wrote back then, "The Parks Division will look into this issue and hopefully be able to resolve this problem."
Observations: Well, the water problem is still there. It appears that no remediation has been done in the intervening three months. And the hanging branches are a problem. Fix It has bicycled on that path, and you have to duck to avoid getting smacked in the face.
Fix It reached out again to the Kenosha Parks and Public Works departments last week and again this week about the hanging branches and the standing water.
Fix It is looking forward to hearing back from the city.