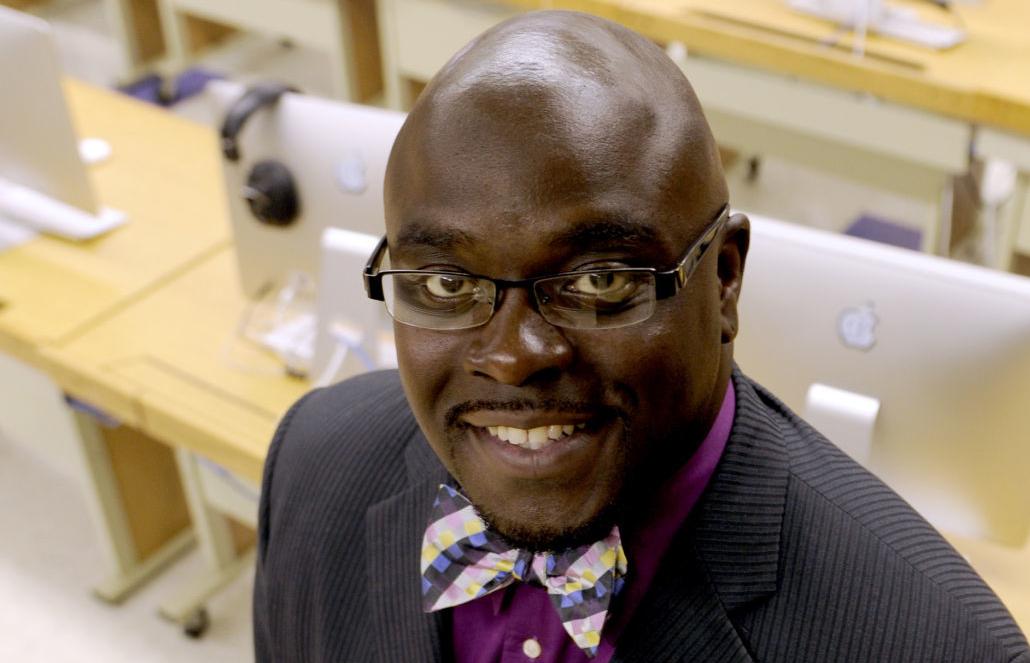 A former Kenosha Unified School District principal is being charged with sexual assault of a student after a woman came forward with allegations about assaults alleged to have occurred 11 years ago at Bradford High School.
Curtiss Tolefree Jr. — who resigned as principal of Washington Middle School in 2018 over allegations he had inappropriate sexual relationships with staff — was charged Friday with three counts of sexual assault of a student by school staff and two counts of exposing himself to a child.
Tolefree is currently a principal at an elementary school in Zion, Ill.
He was charged via summons and complaint and has not been arrested. According to court records, Tolefree is scheduled to make his initial appearance in court Jan. 2, 2020.
Started in 2008
According to the criminal complaint, a woman spoke to Kenosha Police detectives in fall 2018, alleging that beginning when she was a 17-year-old junior at Bradford in 2008 and continuing into the following school year she had a sexual relationship with Tolefree, who was then dean of students at Bradford.
The woman, referred to as Jane Doe in the complaint, told police she was often in trouble as a student and was sent repeatedly to Tolefree's office when he was dean.
She said she was sent to his office when she was late to school, and then began eating lunch in his office as well. She said the window in his office door was covered with construction paper, and that staff could not see into his office if the door was closed.
Fave Five: Reporter Deneen Smith
As the year draws to a close, the Kenosha News is taking a look back on 2019 and sharing the favorite five stories that each of our reporters has written this year.
Here are the Five Five stories of Kenosha News Crime & Courts Reporter Deneen Smith.
Sexual relationship
According to the complaint, the woman said that beginning in October or November of 2008 when she was 17, Tolefree had sex with her in his office.
"Jane Doe states that after the first time the defendant had sex with her in his office they had sex just about every day at school during her junior year," the complaint states. It states that Tolefree sometimes called the girl out of class to have her come to his office for sex.
Tolefree is also alleged to have met the girl for sexual encounters away from school, including at his house and at hotels.
"Jane Doe states that her mother was the only person to ever question her about her relationship with the defendant. Jane Doe advised that she always denied it to her mom," the complaint states.
According to the complaint, the woman said in early 2010 Tolefree became jealous that she began a relationship with another person and told her "she should be focusing on school and should not be getting into a relationship with someone. ... Jane Doe told the defendant that what the defendant and she had been doing was wrong."
The complaint states when Tolefree left Bradford during her senior year to work at Washington Middle School "they lost touch."
Tolefree could not be reached for comment.
Unified spokeswoman Tanya Ruder said the district became aware of the investigation through police. The complaint states that investigators met with a district representative in November 2018 to confirm that the job titles Tolefree held in 2008 and 2009 were consistent with the woman's recollections.
"The district is aware of the allegations being made about this former employee of KUSD," Ruder said in an email. "The allegations were not brought to the district for investigation, but rather to local law enforcement with whom we have and will cooperate with as needed."
A Kenosha native, Tolefree started his career at Unified as a special education teacher before moving into administration. He worked as a dean, as an assistant principal and a principal, being named interim principal at Washington in 2014 and principal the following year.
In July 2018, Superintendent Sue Savaglio-Jarvis asked for a termination hearing for Tolefree. The district alleged Tolefree had sex with school staff at Washington both in school and during school-related conferences, paid for using tax dollars.
He also allegedly created a conflict of interest in employing his sister, and staffers said Tolefree created a "hostile" work environment.
Tolefree resigned July 20 prior to any hearing being scheduled, and the School Board voted to accept his resignation on July 24.
After his resignation, Tolefree was hired by Zion (Ill.) Elementary School District as principal at Beulah Park Elementary.