A civil lawsuit was filed this week against the Kenosha County District Attorney's Office by a former City of Kenosha alderman, Kevin Mathewson.
Mathewson, who is employed as a local criminal defense private investigator, is claiming in his petition for writ of mandamus that the District Attorney's Office is "hiding and refusing to turn over records that fall under Wisconsin's public records law."
A writ of mandamus is a court order issued by a judge that compels any government, corporation or public authority to execute a duty it is legally obligated to complete.
In a press release issued Tuesday afternoon, Mathewson alleges that cases he has worked on have resulted in good outcomes for defendants, and "this has angered many employees of the DA's office."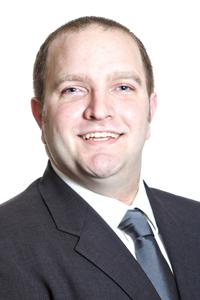 Mathewson also alleges that some prosecutors in the District Attorney's Office are making false statements about him to attorneys and judges. In response, Mathewson said he has requested records of those communications. He says those requests have been denied.
Kenosha County District Attorney Michael Graveley said Wednesday that he couldn't provide much detail about the lawsuit, but he did deny Mathewson's allegations.
"I don't have a reaction (to the lawsuit)," Graveley said. "We provided Mr. Mathewson the records that we could. If he feels legal action is appropriate to ask us to do more, then that's certainly his right.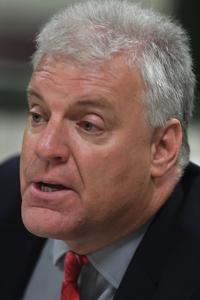 "There's nothing that says we've hidden records in the lawsuit. I'm not aware of anybody being angered (in the office). I'm not aware of any false statements that have been made toward him, and if he has a complaint about that, certainly there are ways he can complain about that."
Specific allegations
In his lawsuit, Mathewson claims that Assistant District Attorney James Kraus has made "many disparaging comments about (Matthewson) in the last several months, including in public via social media and in private to attorneys, and even in court on the record."
Mathewson cited a May 27 letter that Kraus sent to Kenosha Attorney Terry Rose that accused Mathewson of misconduct. The letter accused Mathewson of "aggressively attempting to interview a witness in a felony matter even after an attorney for the victim said Mathewson didn't have permission," the lawsuit claims.
The lawsuit further states the accusations in that letter are "absolutely false."
Mathewson also said he witnessed Kraus taking a photograph of him with a cell phone while the two were in court. Mathewson filed a public records request for that photograph and in the lawsuit said he received a letter from Graveley dated June 10, 2021, that denied the release, because "this was not done relating to or for use in official business," the lawsuit states.
In his release, Mathewson said he's confident in a positive outcome to his lawsuit.
"As the embattled Kenosha DA Mike Graveley knows, when I am successful in this lawsuit, the taxpayers will be on the hook for all of my fees and costs," he said. "That is of little consequence to Graveley. I look forward to prevailing."
The summons was filed Monday, according to online records. The District Attorney's Office has 20 days from June 14 to respond with a written answer. The records do not indicate when the first hearing before Circuit Court Judge Chad G. Kerkman will be held.
Graveley said he expects his office will represent itself in the lawsuit, but he also plans to contact the Wisconsin Attorney General's Office as well to make that agency aware of the situation.
"The response (to the lawsuit) will be enlightening," Graveley said.