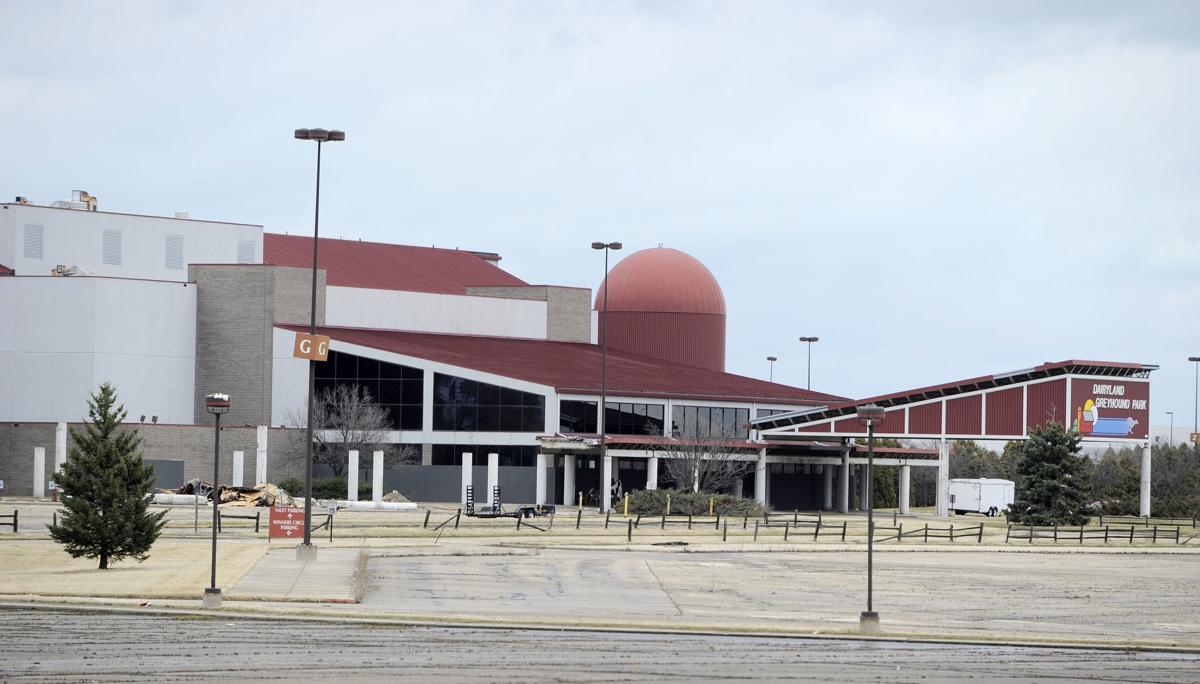 The former Dairyland Greyhound Park has a date with a wrecking ball, but the exact timing is uncertain.
The California-based owners of the former dog track secured a permit from the city in late December to tear down the building, with plans to redevelop the 228-acre site as a business park.
The contractor who will handle the demolition also sought a permit from the state, which requires an asbestos inspection of commercial and industrial buildings prior to demolition.
"Toward the end of last year, they were extremely eager to get going and get that permit," said Jeff Labahn, director of community development and inspections.
But Labahn said he has not heard the timeline for the actual demolition process.
There were indications that demolition would occur last December and again in January.
Labahn said most of the salvageable materials have already been removed from the buildings and that all that is left to do with the structures is the actual demolition.
Majestic Realty Co. purchased the property in September 2017 for $14.5 million.
At the time of the sale, the developer said the property would be rebranded as the Majestic Midwest Innovation Center. It could eventually house some 2 million square feet of buildings.
Labahn said the property has been rezoned for industrial development, but Majestic has not yet submitted any specific plans for the development.
The greyhound park closed in 2009 after years of declining attendance.
In 2015, then Gov. Scott Walker rejected the Menominee tribe's years-long quest to redevelop the site as a casino. The tribe had won federal approval for development of a Hard Rock Hotel and Casino on the land, but the governor's rejection put an end to the project.
Majestic develops business parks around the nation, with 83 million square feet of commercial, industrial, sports and entertainment properties in 12 states. That includes Pleasant Prairie, where the company has the 88-acre Badger Logistics Center adjacent to LakeView Corporate Park.