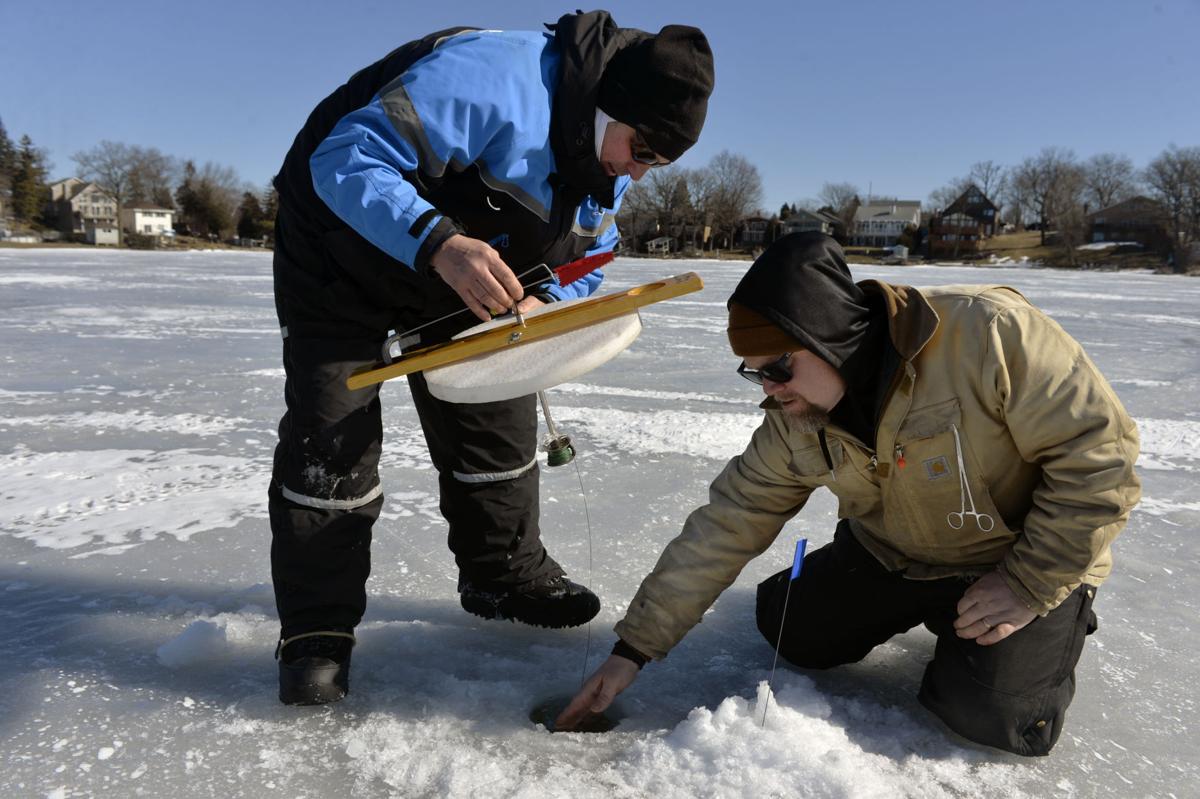 The first fishing derby of the season in Kenosha County coincides with the Wisconsin Department of Natural Resources Free Fishing Weekend.
The Hideaway tavern, 23601 84th St., in Salem, is hosting a fishing derby from 6 a.m. to 2 p.m. Saturday on Hooker Lake. The entry fee is $15 per person.
Fish are to be registered at a tent at the boat launch on the east side of the lake. Prizes for the biggest bass, northern pike, crappie and other panfish will be awarded at the tavern following the derby.
Fishing is free statewide Saturday and Sunday. All other fishing regulations apply, such as limits on the number and size of fish anglers can keep. However, anglers cannot fish spring trout ponds during the event.
This year, due to the COVID-19 public health emergency, the DNR is not holding any events. Other years, clinics and family fishing events have been held at area wildlife areas and state parks.
"Free Fishing Weekend is a do-it-yourself adventure this winter," said DNR Region 3 Coordinator Theresa Stabo. "Although this is not a time to share your shanty with people from outside your household, you and a family member or roommate can still venture out for a brisk walk and drop a line on that weekend. Stay six feet from the nearest angler or passerby, and keep a mask handy in case you need it. That mask will also keep your face warm."
Stabo reminds anglers there is no such thing as ice that is "100 percent safe." The DNR recommends anglers check with local bait shops for current ice conditions.
She further recommends anglers tell someone where they are fishing and when they plan to return, dress in warm, water-resistant layers and boots, and bring ice claws and a rescue throw rope with them.
The next Free Fishing Weekend is slated for June 5-6.