The number of positive COVID-19 cases continued to rise in Kenosha County Wednesday to at least 19.
The Kenosha County Division of Health reported five new positive cases by 2:30 p.m. Wednesday.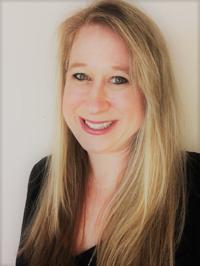 Public health nurses have identified 114 people who may have been in contact with the previously confirmed 14 positives. Those contacts are asked to take their temperature twice a day and call the public health nurse back if they have any signs or symptoms.
Ric Schmidt, of Froedert South, said two people are hospitalized for treatment related to COVID-19. One has been released and the other is expected to be released soon.
The following statistics on the COVID-19 coronavirus as of March 24 were provided by Froedtert South:
35 admissions of tested patients who came to Froedtert South hospitals since March 11
2 positive; one remains hospitalized
16 pending (11 remain hospitalized)
No data was available from Aurora Hospital Wednesday.
"As you can imagine, this is a very long process," Freiheit said. "It takes anywhere from four to seven days to completely get through a contact list."
Freiheit said the staff has been working around the clock for the last several weeks. It takes two nurses to begin the initial investigation when a positive test is received and a team of 16 nurses to follow up with those who were in contact with those individuals.
For example, Freiheit said the department received word of three positive cases late afternoon Sunday.
"We're statutorily required, through communicable disease statutes, to follow up on any Category 1 communicable disease," Freiheit said. "This is not something that can wait until a Monday morning."
Freiheit said it is also the job of a public health nurse to make sure those who are asked to self-quarantine have the resources they need. She said they have even delivered thermometers to those who do not have them.
Freiheit said county emergency manager Horace Staples worked with Wisconsin Emergency Management to get much-needed personal protective equipment, such as masks and gowns, delivered to the county.
"I was not personally expecting it to come this fast, but it sure did this week," Freiheit said. "Four in-home personal care agencies, five long-term care facilities, five emergency medical services and one of our hospitals all received a small stockpile of personal protection equipment."
She said another request will be made again Wednesday for more supplies, and she thanked the community and schools for stepping forward with donations of masks as well.
Freiheit said the general public can help "flatten the curve" by following the "Safer at Home" guidelines.
"It is not a shelter in place," Freiheit said. "This is not like what you are seeing in Europe where people are policing the streets so nobody can walk the streets. This is an order to basically say all nonessential functions should not be happening."
Based on epidemiological modeling, Freiheit said scientific researchers predict 40 to 70 percent of people around the world will be infected with the virus that causes COVID-19 within the year. "This is not a scare tactic," Freiheit said. "This is not to say that everyone will have a severe illness. Many will only have mild symptoms, and some will show no symptoms at all."
Concerned about COVID-19?
Sign up now to get the most recent coronavirus headlines and other important local and national news sent to your email inbox daily.