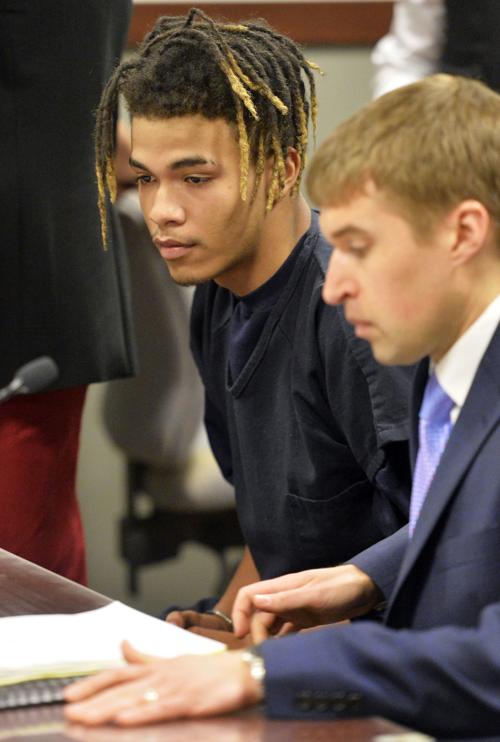 Sixteen-year-old Martice Fuller will be tried as an adult for the shooting death of his former girlfriend Kaylie Juga following a judge's ruling Wednesday.
Fuller, accused of murdering Juga and attempting to kill her mother Stephanie after breaking into the Juga home on May 9, was automatically charged as an adult under Wisconsin law.
Defense attorneys for Fuller, who was 15 at the time of the crime, sought to move the case into the juvenile court system through a reverse waiver.
At a hearing Wednesday, psychologist Anthony Jurek testified for the defense that Fuller should be moved into the juvenile court system, saying he believed based on his examination that the teen could be rehabilitated and would receive better mental health treatment in the juvenile system.
District Attorney Michael Graveley argued against the waiver, saying that if convicted under the juvenile system, Fuller would only be eligible to remain under the jurisdiction of the Wisconsin Department of Corrections until, at most, the age of 25.
If Fuller is convicted of first-degree homicide as an adult, he will face a mandatory life sentence.
"This is, pure and simple, a domestic violence homicide," Graveley told Judge Mary K. Wagner.
While questioning Jurek, Graveley said there are allegations that Fuller had physically abused Juga during their relationship, including an incident he said was witnessed by Bradford High School staff.
One of the criteria in state law for moving cases from adult to juvenile court is that the waiver would not "unduly depreciate the seriousness of the crime."
While Wanger said Fuller is "very young," she ruled against the defense, saying "transferring jurisdiction to juvenile court would most definitely depreciate the seriousness of the crime."
Fuller is slated to go to trial Feb. 18. Defense attorneys indicated at the hearing Wednesday that they plan to file a motion asking for a change of venue in the case, seeking to move the trial to another county.