County officials are recommending building a retaining wall to shore up a portion of Highway W which is on the verge of tumbling into the Fox River.
A request for up to $300,000 to pay for the fix was approved by the Kenosha County Finance/Administration Committee Thursday.
"The Highway Division did a study and found that a sheet pile retaining wall is the best option to fix the problem," Highway Director Clement Abongwa said.
The highway has been closed since October when the river bank eroded to the point it affected the pavement. A short-term fix was deemed unfeasible.
"Highway W is going to be closed for quite some time," Dennis Elverman, chairman of the Public Works/Facilities Committee, told the County Board in November.
In early November, a pickup truck slid into the river after an Antioch, Ill., man drove around the barricades blocking the roadway.
The driver escaped, and the truck had to be pulled out of the water.
Highway JI, which connects with Highway W at an intersection with Highway F, is serving as an alternate route. Highway W south of Highway F is not affected.
Abongwa said the cost of the repair is not included in the 2020 budget. He said it will be treated as an emergency repair. The department is asking to bond up to $300,000 for the project.
The recommendation to fund the project will go before the Kenosha County Board at its meeting Tuesday.
A comprehensive analysis of other potential erosion impacts should be budgeted for, Abongwa said.
The county has been working to identify areas of bank erosion that could affect other county highways. Highway W was one of the areas under watch.
Craig Webster, an environmental analysis review specialist with the state Department of Natural Resources, said the abnormal and prolonged high water levels of the past several years are eroding the bank at an advanced pace.
The Fox River reached its 10-foot flood stage more than five times in 2019, with the March crest rising to the seventh highest on record according to the National Weather Service. It also reached its flood stage in Wheatland five times in 2018.
WEEKEND STORMS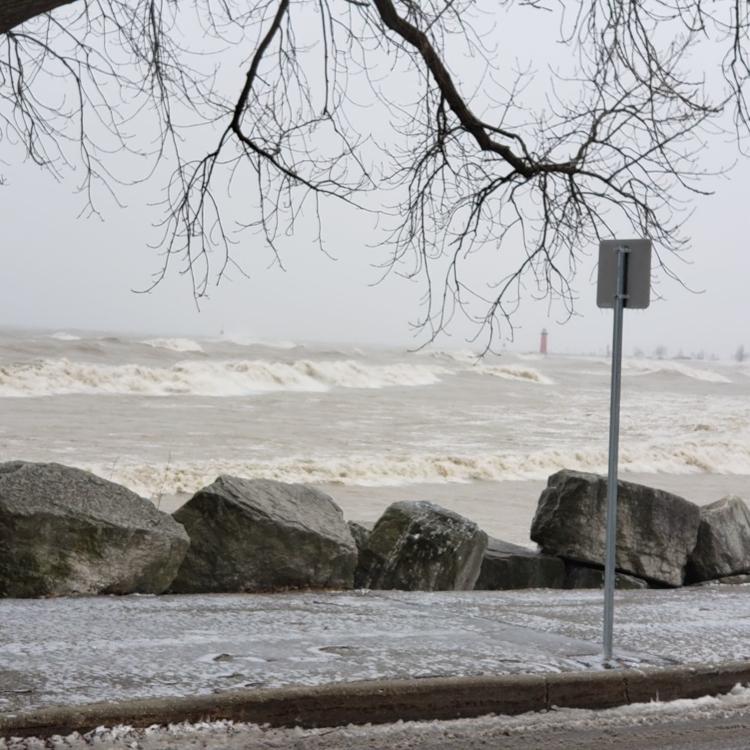 WEEKEND STORMS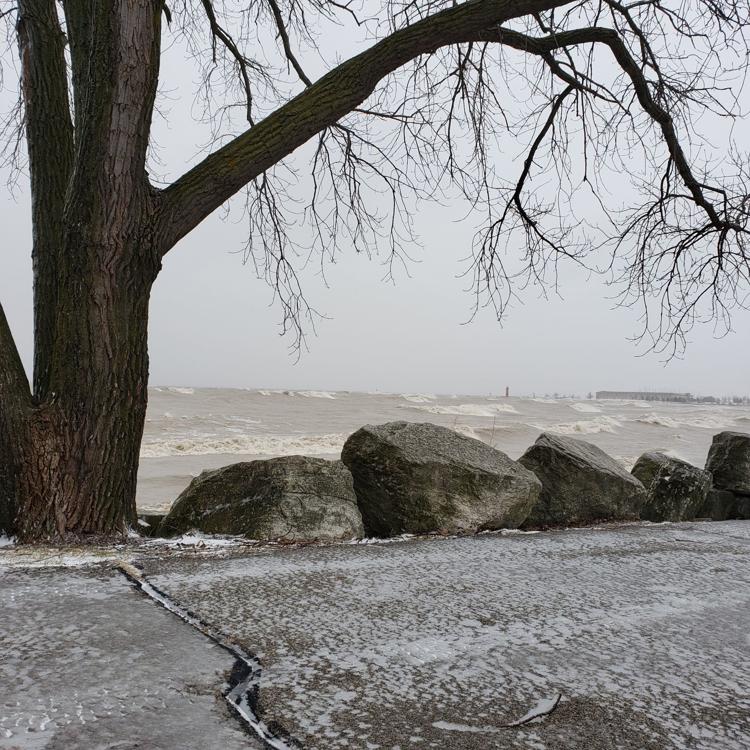 WEEKEND STORMS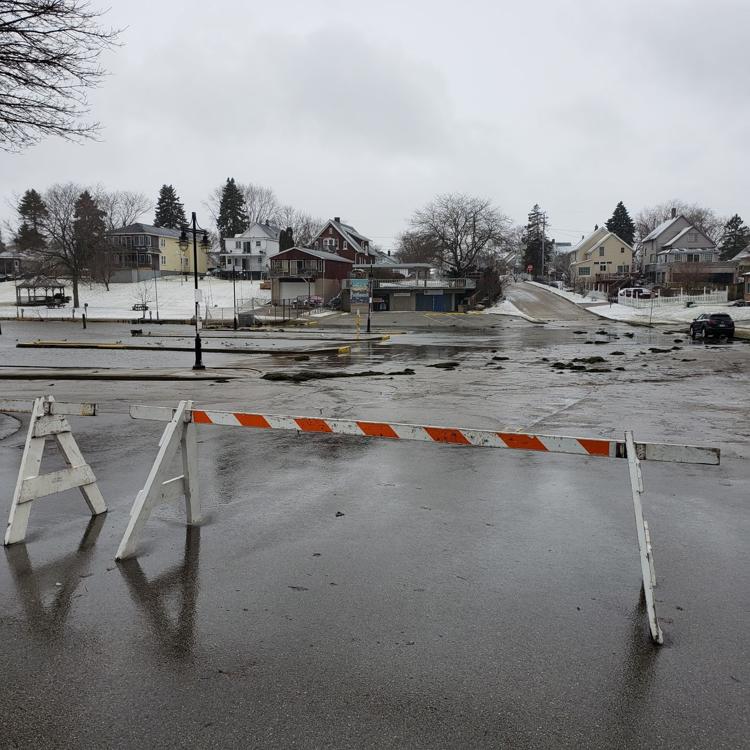 WEEKEND STORMS
CAROL BEACH
CAROL BEACH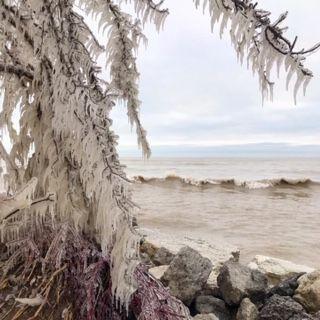 CAROL BEACH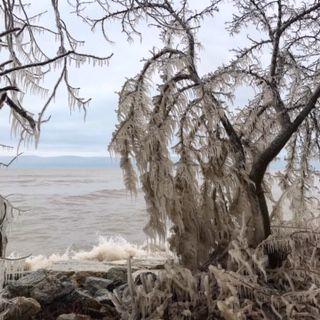 KEMPER CENTER
KEMPER CENTER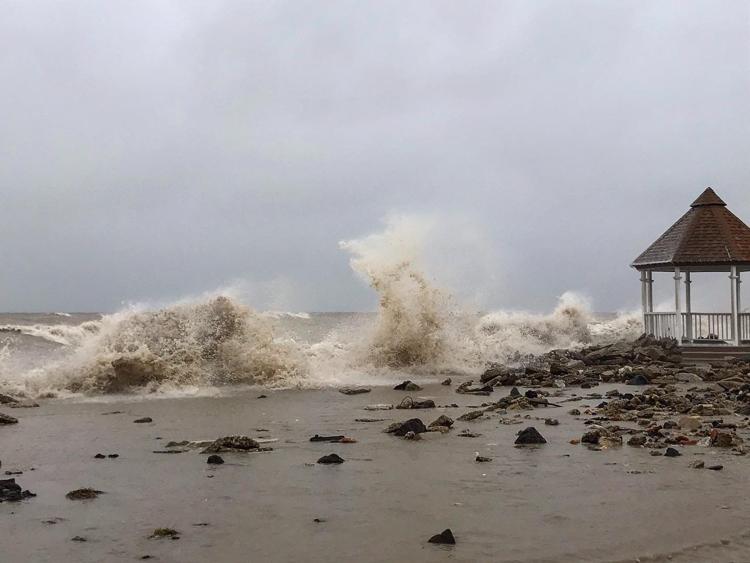 KEMPER CENTER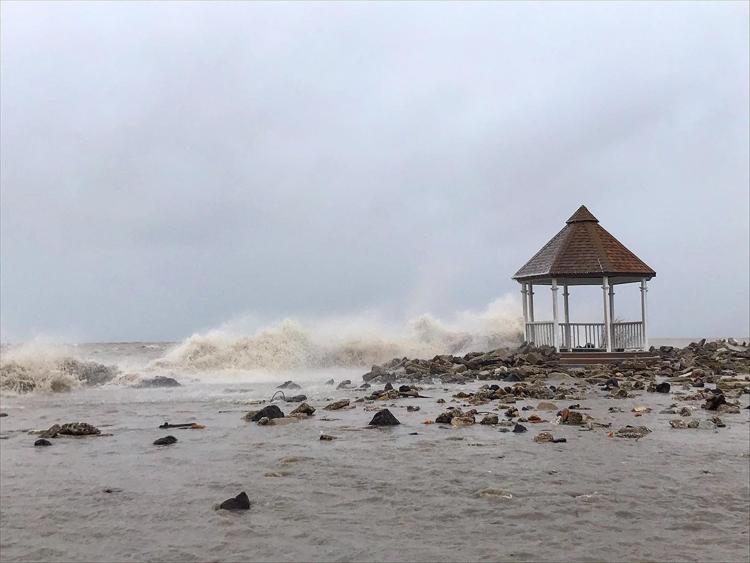 KENOSHA LIGHTHOUSE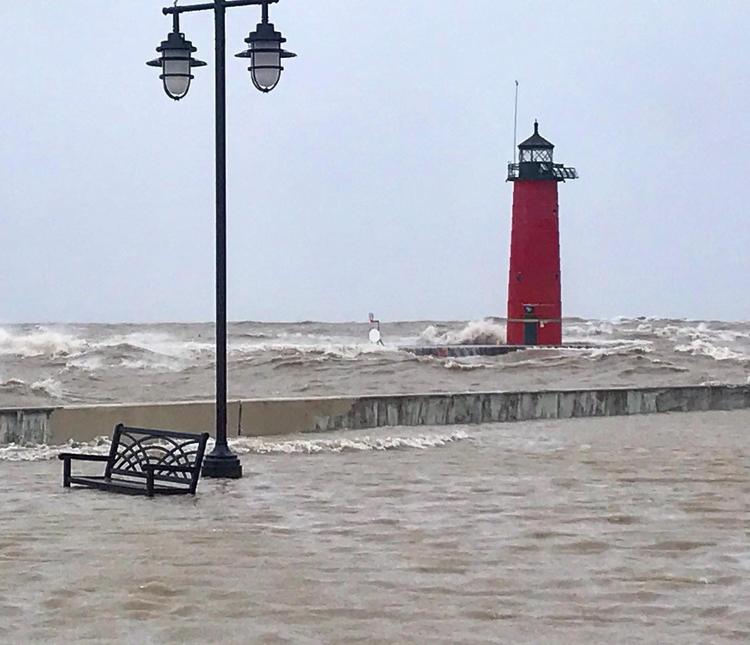 KENOSHA LIGHTHOUSE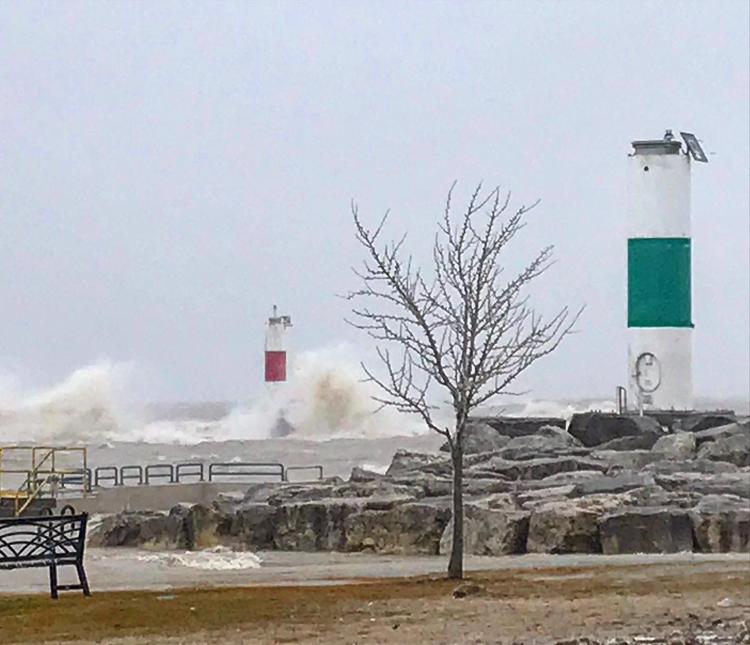 KENOSHA LIGHTHOUSE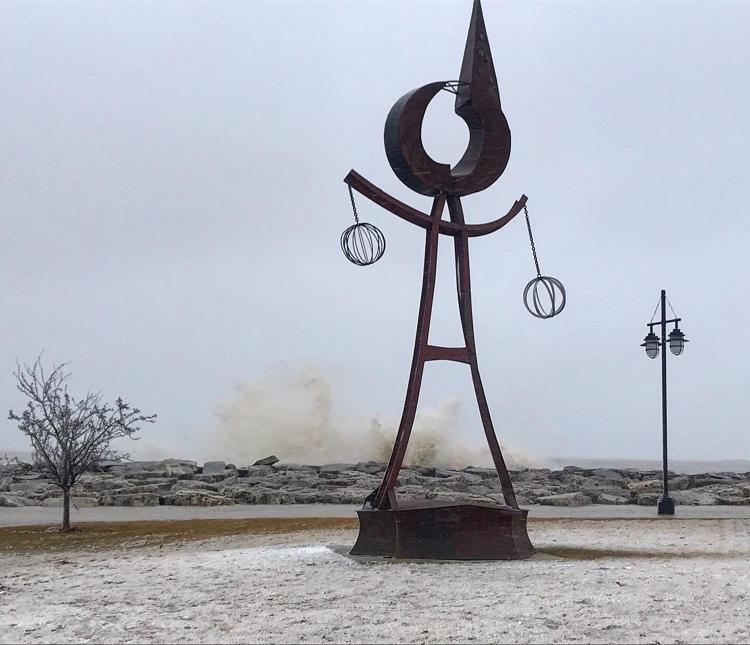 KENOSHA LIGHTHOUSE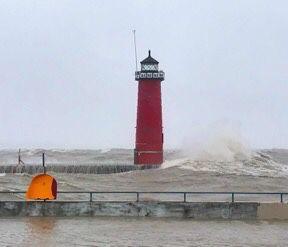 Here is a roundup of photos taken over the weekend at various events around Kenosha County happening between Jan. 10 and Jan. 12, 2020. 
LAKEFRONT HOUSE STORM DAMAGE PLEASANT PRAIRIE
LAKEFRONT HOUSE STORM DAMAGE PLEASANT PRAIRIE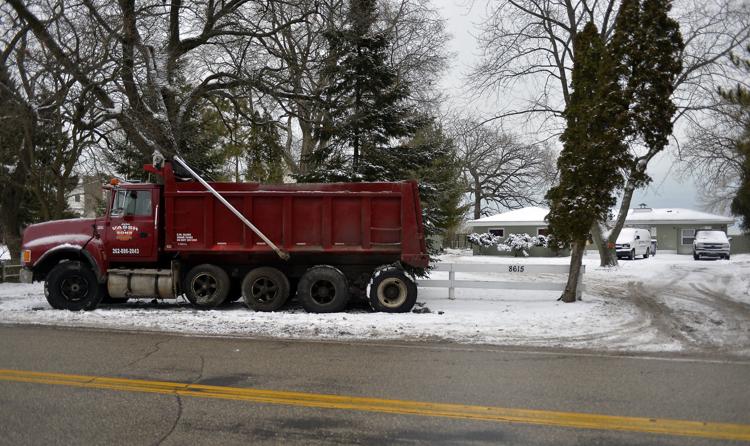 LAKEFRONT HOUSE STORM DAMAGE PLEASANT PRAIRIE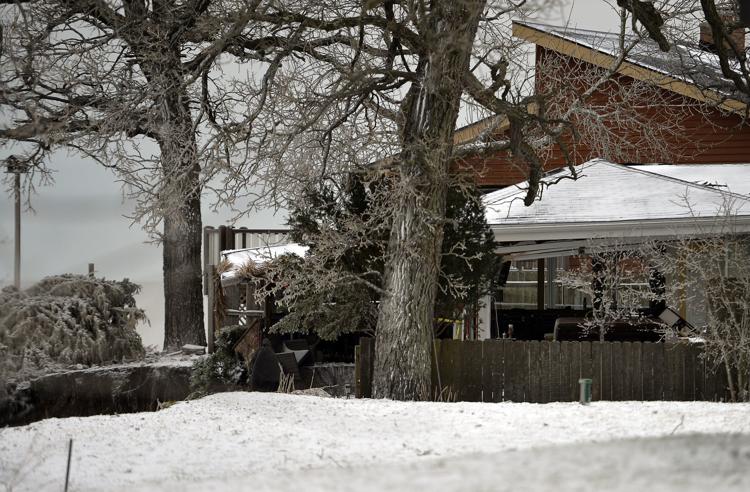 WEATHER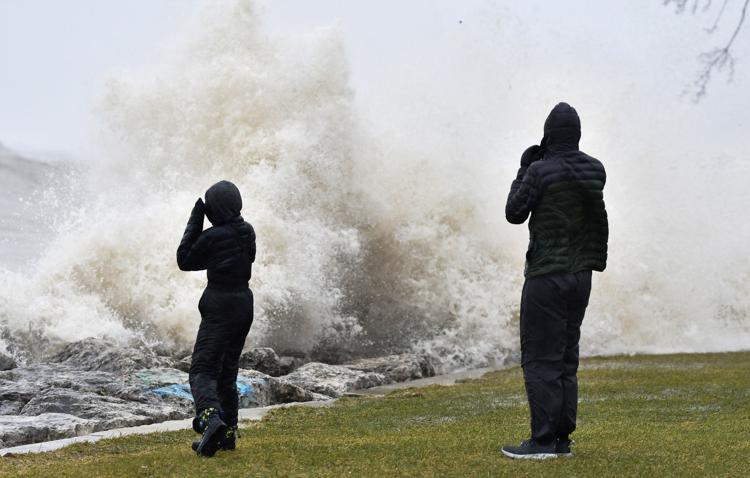 WEATHER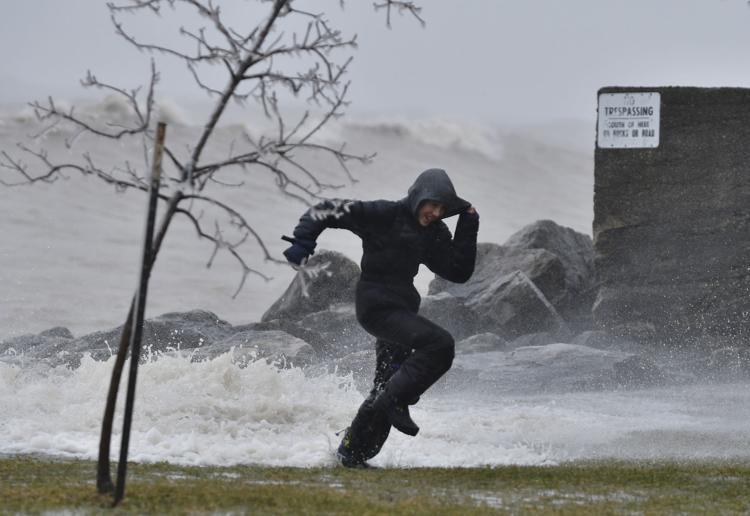 WEATHER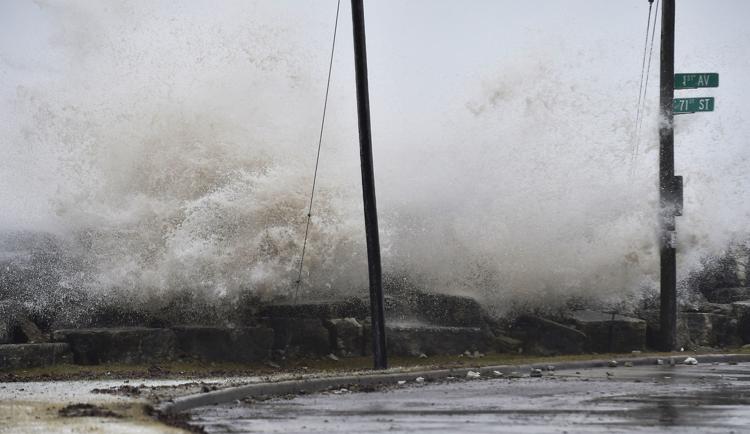 WEATHER