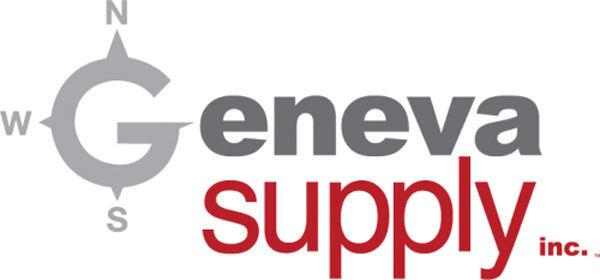 RANDALL — Geneva Supply, an e-commerce marketing and distribution company will expand into the former Mattel American Girl building on Fox River Road in the town of Randall and create more than 100 new jobs.
Geneva Supply purchased the 385,000-square-foot building, at 12400 Fox River Road, to be the site of its Chicago Area distribution and fulfillment operations. The company, founded in 2009, provides distribution, warehousing, marketing, and fulfillment services for customers working with Amazon or other ecommerce platforms.
"Our add-on services include e-commerce brand management, digital marketing, and integrations with the top 20 e-tailors in the country," said Mark Becker, co-founder and chief operating officer. "We could not be more excited to revive this fulfillment warehouse and join the Kenosha County community."
The building has been vacant for nearly two years, and Randall Board Chairman Bob Stoll said it will be nice to see it re-purposed and revitalized.
"We are thrilled to have been selected by Geneva Supply as the site of its expansion," he said. "This project is a great opportunity to breathe life back into a highly visible site — one that is close to one of the County's premier tourist destinations, Wilmot Mountain."
Geneva Supply plans to have more than 100 employees at the facility, which will be operational by the first quarter of 2021. The company also has locations in Delavan; Charleston, S.C.; and Phoenix, Ariz.
"I'd like to welcome Geneva Supply to Kenosha County," said Kenosha County Executive Jim Kreuser. "E-commerce is one of the fastest growing industries in the country and Kenosha County is a highly-strategic location for it. We are excited to have a leader in the field select our community and bring more than 100 jobs here, making Geneva Supply one of the largest employers in western Kenosha County."
The Kenosha Area Business Alliance, Inc. is supporting the project with a $1.5 million loan. Another $400,000 will be provided to Geneva Supply through the Kenosha County High Impact fund, which supports economic develop projects that have a significant impact on the community.
"This is an exciting project and I'm glad we were able to be a part of it", said KABA Director of Finance and Administration Brock Portilia. "This company is very much part of the new economy and is on the cutting edge of e-commerce technologies."
Becker and Jeff Peterson, co-founders of Geneva Supply, were recently selected as Small Business Persons of the Year for Wisconsin by the U.S. Small Business Administration. They also were one of five Wisconsin companies to make the 2019 Entrepreneur 360 list, presented by Entrepreneur magazine.