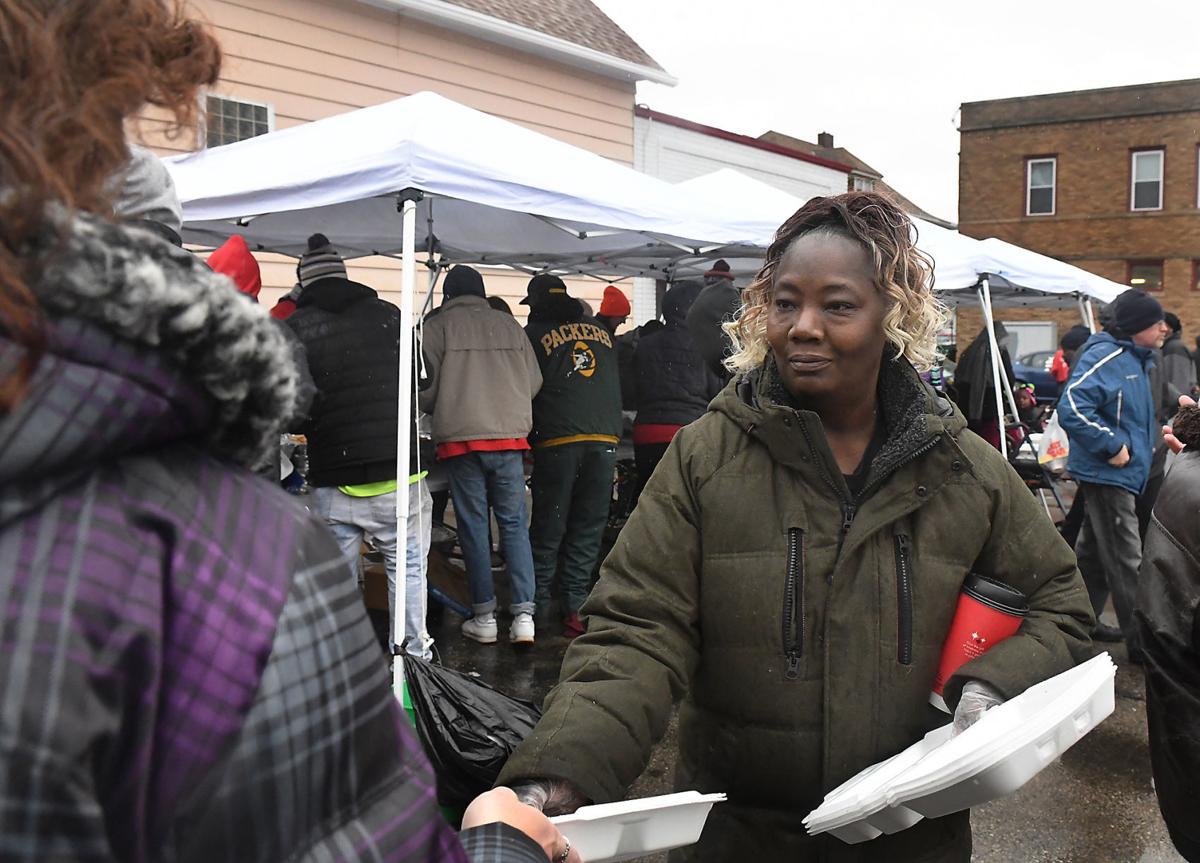 Arnetta Griffin is celebrating the one-year anniversary of God's Kitchen of Kenosha by doing what she loves most: feeding a crowd.
Griffin is holding what she is calling a Testimonial Celebration on June 23 from noon to 4 p.m. in the parking lot of Uptown Pantry, 6119 22nd Ave. The event will include a free meal, along with free haircuts, a clothing giveaway and face painting for children.
Last May, Griffin, with help from her adult children, began cooking lunch and dinner each day and handing the meals out to homeless people and people in need in the Uptown neighborhood.
It began as a one-woman mission, with Griffin using her own money to buy food she cooked and packaged in her own kitchen, then delivering the meals to the area in the 6100 block of 22nd Avenue.
"A whole year has passed, it came so quick," she said.
Over time, Griffin began getting donations and volunteers to help her expand. She now cooks in donated commercial kitchen space, and gets help from local residents and churches in distributing lunch and dinner. She now has friends and volunteers she can call on to handle a day's meals if she has an emergency or needs a day off.
"God is sending everyone my way to help me," she said.
Griffin is seeking donations for the June 23 event. Especially needed, she said, are paper plates and utensils, soda and juice, and items like children's summer clothing, gift cards or gas cards.
She said donations can be made through her website, godskitchenofkenosha.com, or by simply stopping by as she is distributing meals near the Uptown Pantry parking lot every day at noon and 5 p.m.