The Kenosha Public Safety and Welfare Committee denied a proposal to reinstate a citywide mask mandate Monday night.
The committee voted 5-0 on the proposal that calls for indoor mask use throughout the city. Voting to deny were alderpersons Rollin Pizzala, Jan Michalski, Eric Haugaard, Keith Rosenberg and Rocco LaMacchia, who chairs the committee.
The committee voted unanimously after several dozen people spoke. About 100 people packed the meeting room to its capacity, and an overflow crowd spread into the hallway of the second floor of the Municipal Building.
A motion to defer a decision on the mandate in order to revise the proposal failed, 3-2. That proposal would have tied it to an earlier sunset regulation if enough people were vaccinated against COVID-19. Voting against the deferral were Haugaard, Rosenberg and LaMacchia. Voting in favor were Pizzala and Michalski.
Headed to council
The proposal now heads to the full City Council, which could vote on it as early as Sept. 8.
As with the first reading of the proposed ordinance two weeks ago, most who turned out Monday spoke in opposition to the mask mandate revival during both public comments and a public hearing held prior to the vote. The meeting lasted nearly three hours.
The city previously had a mandate that required anyone over the age of 5 to wear a mask while inside public places and businesses in the city. That mandate expired May 26. The updated mandate sought by Ald. Anthony Kennedy would remain in effect through March 31, 2022.
Masks had previously been required to slow the spread of COVID-19 amid the pandemic. In recent months, the more contagious Delta variant has caused a surge among the unvaccinated, leading U.S. health experts to urge mask-wearing indoors once again.
Issue of choice
The majority of speakers who weighed in on the issue Monday said people should have the choice to wear masks and opposed government infringing on their rights through a mandate.
"Everybody is an adult, and adults can make a choice," George Slade said. "That's the American way. If you choose because you're afraid or you'd like to protect somebody else, by all means, put on a mask.
"But everybody has — if they're a parent of their children they can choose to put masks on their kids. We don't need to be told what to do by anyone above us. Why mandate anything? It's a choice. That's the way we need to make it."
Michael Santoro of Kenosha didn't mince words addressing the committee. Santoro said masks do not work.
"Think about putting this mandate in place. It's baloney and you know it," he told the committee. "Think about the people. You work for us. These are the people. We are the people, and we're tired of it. And, if you want more of this, then keep doing the crazy things that you're doing.
"Work with us. We are peaceful and we are here to work with you. We want our citizens safe, just like you do. Just like every single one of you."
Kenosha resident Eric Hansen said he wanted the committee to consider the proposal as a recommendation rather than a mandate.
"I don't think this board has the authority to make mandates like that," said Hansen, who added that if the mandate was approved, people should go to shop elsewhere.
"For those sitting behind me, the people in my community, these people that if this is a 'Yes' vote, then do what you have to do," Hansen said. "Go to a different county and shop (instead of) those stores that will submit to this kind of government."
Kathleen Hassel, who said she has COPD, explained that masks keep her from breathing properly.
"I can't carry groceries to my garage to my door," she said, adding that masks harbor germs that people breathe in. "Masks are dangerous. Period. They are not healthy. And you're not looking after our health.
"And what you're doing to the kids is pure abuse. At that young age they're going to have a mask on all day? Do you think they're going to concentrate on what the teacher is saying? They're going to be miserable. Plain miserable with their nose running and everything else. It has to stop."
Amber Hand of Kenosha also opposed the proposal.
"My kids go to school, they come home, their masks are disgusting," she said. "They have Cheetos in there, snot, it's absolutely disgusting. And they have asthma. They're breathing that in all day."
Pleasant Prairie resident Amanda Nedweski, co-chair for the newly-formed Mothers for Liberty, established to hold local elected officials accountable, said mask mandates hurt children and adults who have already been traumatized by sexual predators.
"Often, sexual predators begin the act of violence by covering the nose and mouth of the victim," Nedweski said.
She said mandates reintroduce victims to trauma on a daily basis.
"It is very difficult for people who have been traumatized by abuse to go around the community with a face covering," Nedweski said.
Ald. Kennedy, who recently recovered from COVID-19 despite being fully vaccinated, said masks alone would not stop the virus. But a combination of vaccinations, social distancing, improving indoor air quality and masks would. He suggested that his own proposal be deferred in order to look at a vaccination threshold of 70%, which would allow the mandate to expire. The previous ordinance had no such provision.
"Masks are not going to get us out of this by themselves," Kennedy said.
Encourage vaccination
During deliberations, LaMacchia brought an assortment of masks to the dais, including a gaiter and a cloth mask — both of which he called "useless" — and then asked how many people have N95 coverings, the masks worn by healthcare workers to help prevent the spread of the virus. Some in the audience said they were too expensive, while three committee members raised their hands.
Rosenberg said he would not support the mandate, either, since mask wearing should be a personal choice. He also said he doesn't support requiring the vaccine, either.
"But I will encourage everybody in this room, if you have not been vaccinated, to get vaccinated," Rosenberg said. "I'm fully vaccinated. And, that's the only way we're going to beat this virus. President Trump is pushing vaccinations. Former Gov. (James) Doyle, Gov. (Scott) Walker, the list goes on of elected officials, even President (George W.) Bush and President (Bill) Clinton."
Vaccinations in Kenosha
Holy Rosary Parish Festival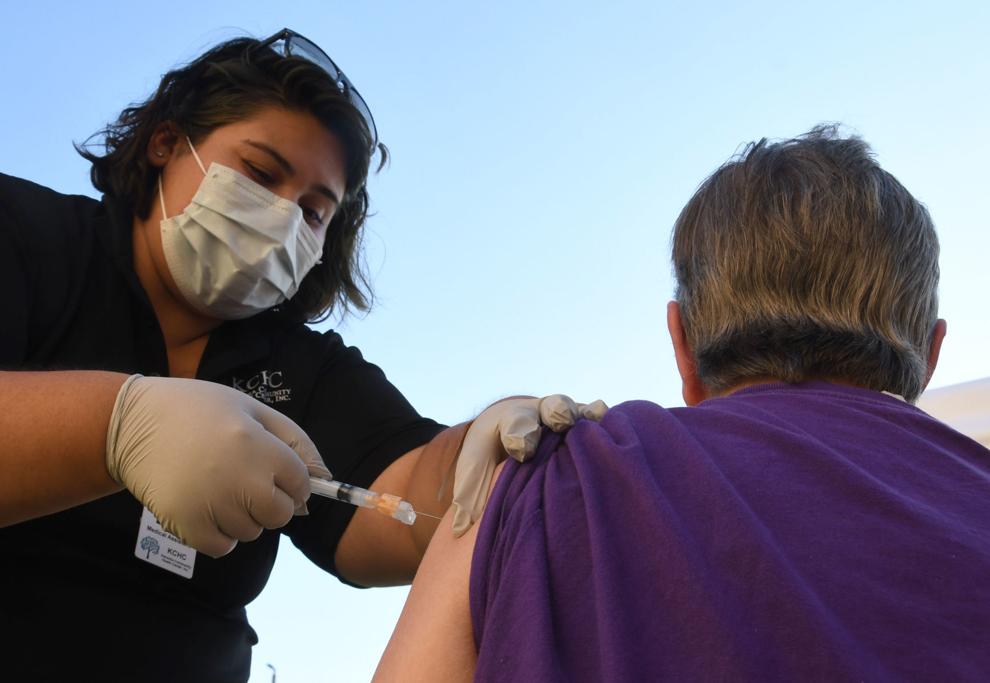 Michael and Madeline Gallo pharmacists work side-by-side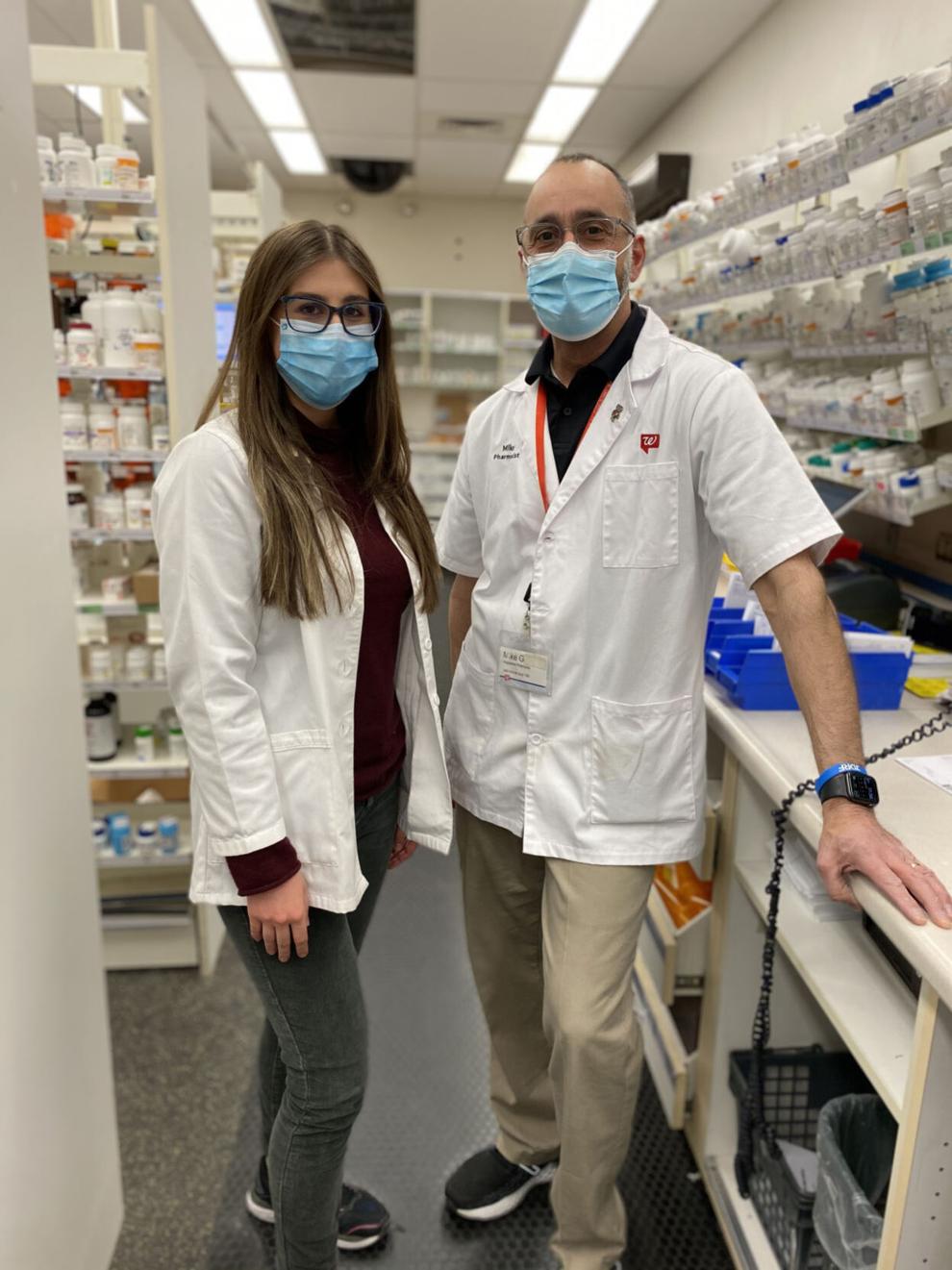 First in line for vaccine
YOUTH VACCINATION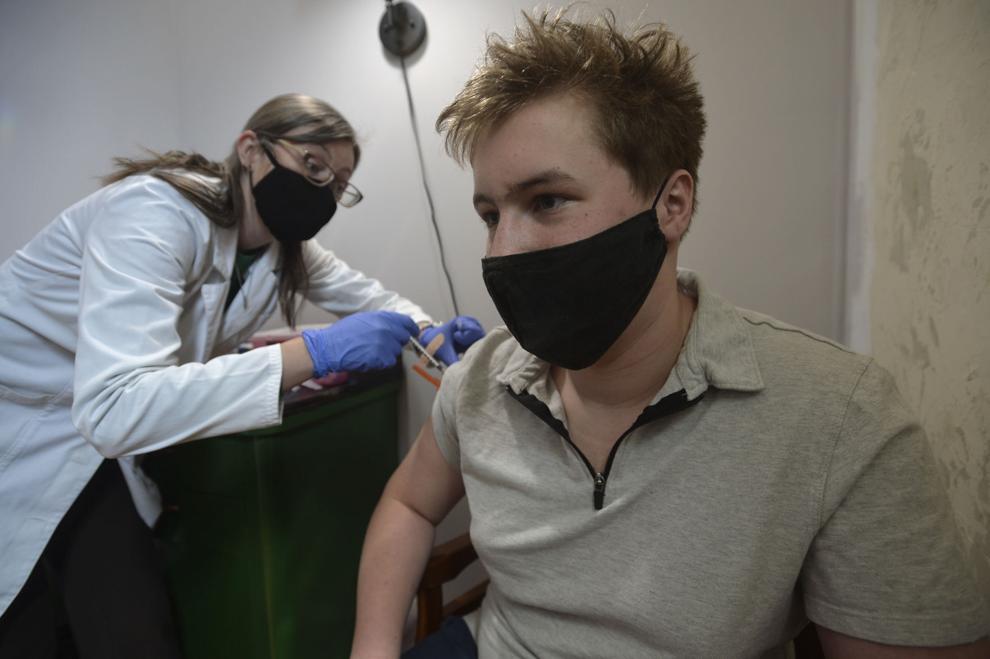 Vaccine Clinic in Paddock Lake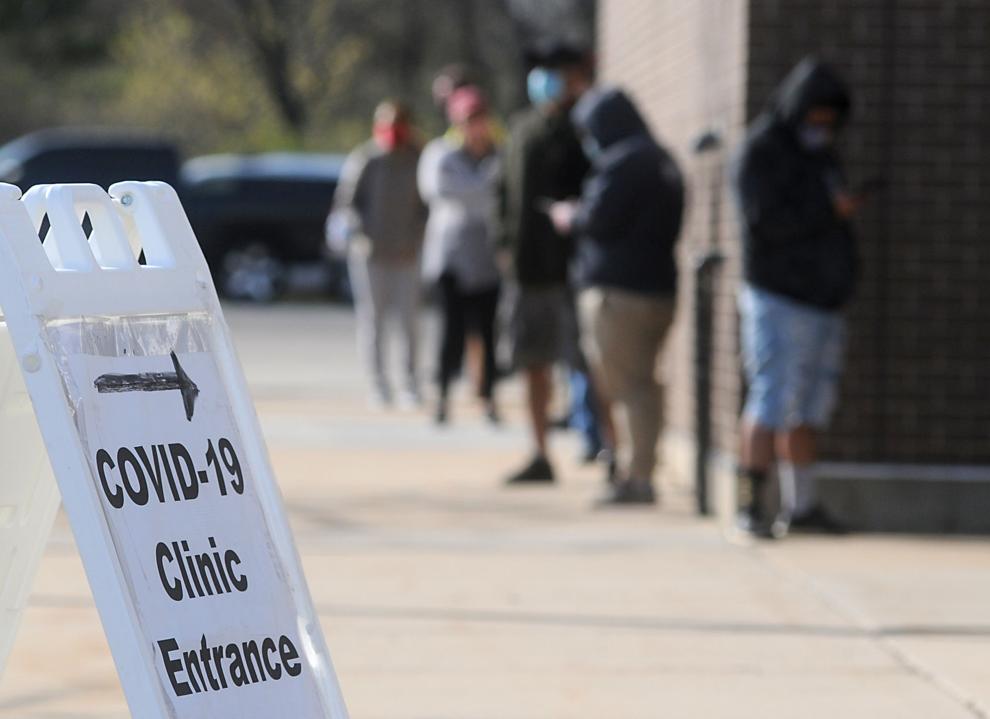 VACCINATIONS AT GRACE LUTHERAN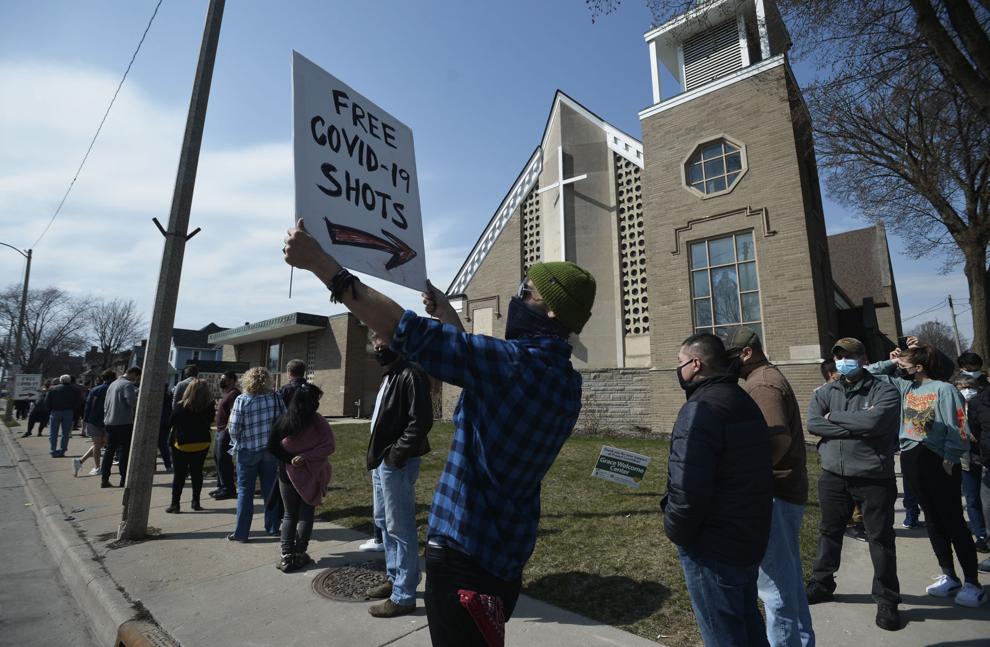 VACCINATIONS AT GRACE LUTHERAN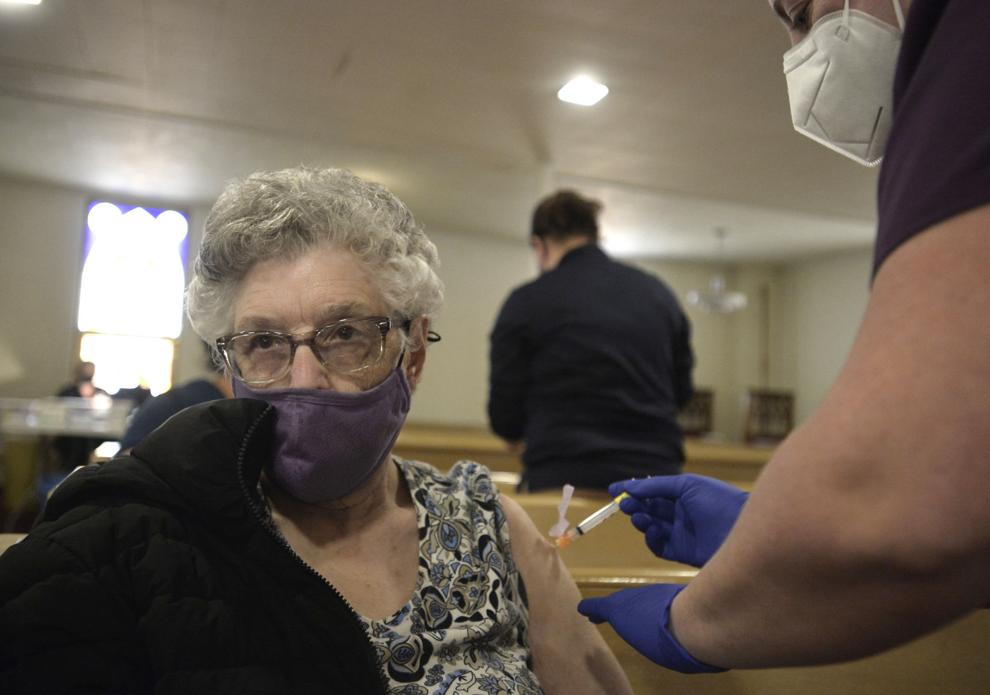 VACCINATIONS AT GRACE LUTHERAN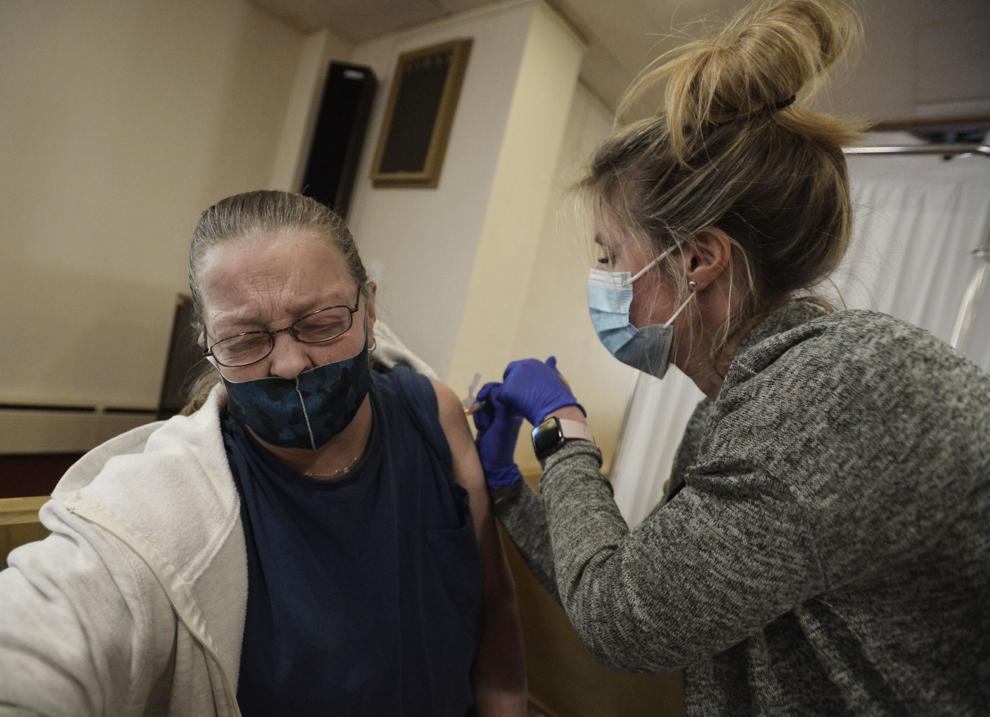 County vaccine clinic giving vaccine.jpg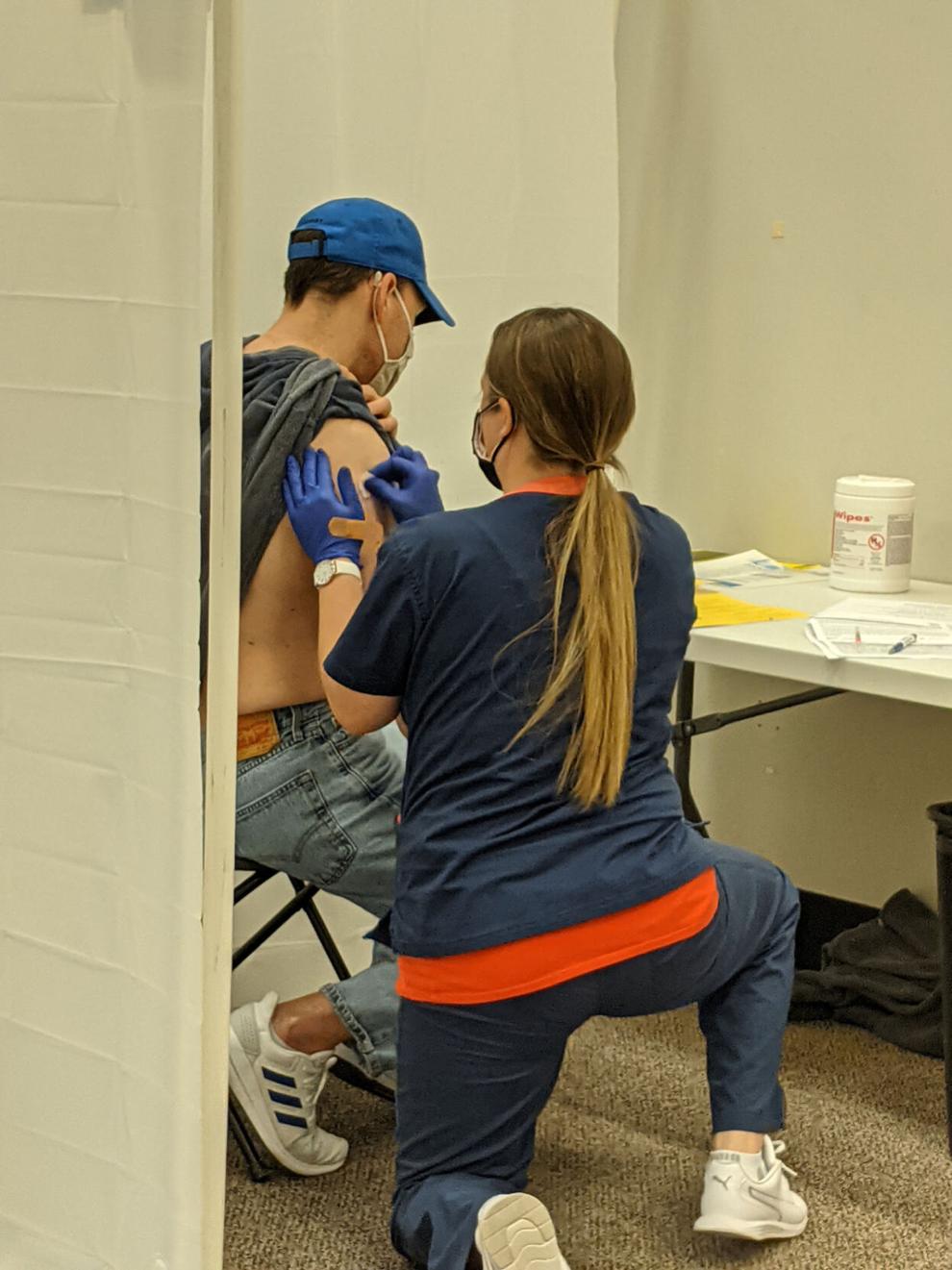 County vaccine clinic sign-in.jpg