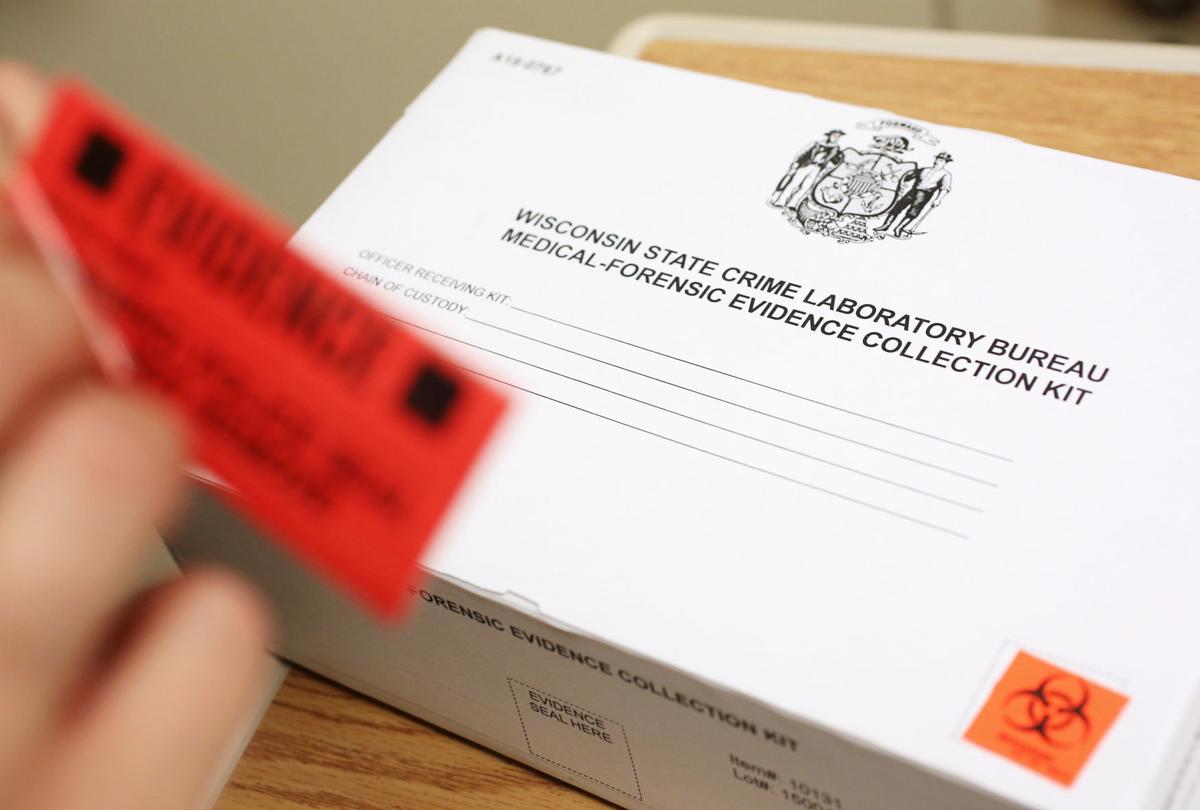 MADISON — A Republican bill aiming to prevent another rape kit backlog that includes provisions on school vouchers and undocumented immigration has cleared the Wisconsin state Assembly.
Republican and Democratic lawmakers feuded ahead of the legislation's ultimate 62-36 party-line passage Tuesday night, the latest clash over a contentious bill that has received backlash from sexual assault victims and others.
The bill that passed the Assembly contains provisions to automatically qualify students who were sexually assaulted by a classmate or employee for school voucher programs and compel police to report to Immigration and Customs Enforcement if they arrest undocumented immigrants for sexual assault.
Democrats on the Assembly floor slammed Republicans for including "poison pills" in the language and charged the other side is politicizing the topic.
"We've been talking about this issue for too long and it's well past time that Wisconsin take action to stand up for survivors of sexual assault," said state Rep. Melissa Sargent, D-Madison. "Playing political ping-pong with folks is not acceptable."
GOP lawmakers countered the Democratic criticism wasn't centered on the substance of the legislation but rather the process, and played up the effort as a result of a combination of ideas.
"Here's the reality: legislation that is transformative, impactful and so personal to the people in this body and especially our caucus, they wanted a say," said Green Bay Rep. David Steffen, who authored the bill. "They wanted to be involved."
Bill's impetus
The legislation came about after Attorney General Josh Kaul, a Democrat, repeatedly urged the Republican-controlled Assembly to act on two bipartisan pieces of legislation to streamline the collection, testing and tracking of sexual assault kits, both of which have cleared the Senate.
Instead, lawmakers opted to introduce a new bill to compel the Department of Justice to provide regular reports to lawmakers and allow victims to track their kits, among others. It also includes language to create a "sexual assault victim bill of rights," similar to legislation from GOP Rep. Janel Brandtjen that hasn't gotten past committee this session.
Asked ahead of the session's start why the Assembly wasn't taking up the bipartisan effort that previously cleared the Senate, Speaker Robin Vos, R-Rochester, said Republicans "prefer to do it in a more comprehensive way" by incorporating the other measures.
If the legislation fails to pass, Vos said "the process as it goes forward" — not Assembly GOP lawmakers — would be at fault.
Kaul in a statement slammed the effort as "a mess of an alternative that won't become law and that is opposed by those who work day in and day out to support survivors and fight sexual assault."
Democrats on the floor Tuesday night attempted to gut the proposed bill through a substitute amendment and replace it with text of one of the bipartisan efforts that previously passed the state Senate. But Republicans blocked the push.
The proposal next has to pass the state Senate before heading to Gov. Tony Evers' desk, where it would face an uncertain fate.