Several of Kenosha's most popular events will be making a comeback starting next month as the city reopens the summer season in a welcome return to the celebrations of life unceremoniously halted by the COVID-19 pandemic a year ago.
Following public hearings, the Parks Commission and Public Works Committee on Monday night approved permits and a revised 2-mile route for the Kenosha Civic Veterans Parade. The commission also approved the use of the Pennoyer Park Band Shell for the 33rd Annual Outdoor Mass sponsored by the local Knights of Columbus. Both events are scheduled for June 27.
"I'm glad we're getting the city back to a little bit of normalcy after our last week's meeting where we had this problem with face masks," said Ald. Rocco LaMacchia, a member of the Parks Commission, before voting to approve the parade permit.
Last week, the City Council voted 12-4 against repealing the citywide face covering ordinance, which had been extended through May 27 and remains intact. The ordinance, originally approved by the council in November, was passed in an effort to stem the rising number of cases and deaths last fall. LaMacchia was the principal sponsor of last week's failed repeal.
"This is a good thing. Open this up. Get back to some normalcy," LaMacchia said of the permit approvals.
New parade routeThe parade will also be taking a different route than in years past, with the city opting for a procession path of just under two miles along Seventh Avenue. It will start to the north at Washington Road, with the staging area east on Eighth Street between 38th and 39th streets, and head south before ending at Library Park.
Ald. Jan Michalski wondered whether the new route would only remain in effect while Uptown continues to rebuild following rioting and looting that resulted in the destruction of businesses and some homes in late August following the police shooting of Jacob Blake.
"I think that's to be determined," said Kris Kochman, the city's community relations liaison and event organizer. "This is my first time doing this route, so I think we'll have to try it first and see how it works for us before determining next year's route."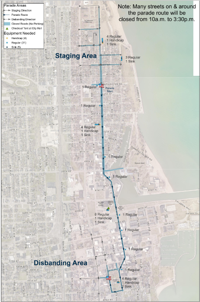 New route for 2021 Civic Veterans Parade
This year's route for the Kenosha Civic Veterans Parade will look a little different with Uptown under construction.
Uptown, notably the corner of 63rd Street and 22nd Avenue, had traditionally been the stepping-off point for the annual parade before it was cancelled in 2020 by the pandemic.
Michalski, who represents the Uptown District, said he realizes that because Uptown construction will be ongoing, including with the proposed lofts and retail development by Gorman & Co., the procession may not go through Uptown for at least the next two years. He said he was "hopeful that the route can be restored" to the area.
During the Public Works Committee meeting, Kochman said re-routing the parade had been under consideration even before the August civil unrest occurred, as construction had been proposed in Uptown prior to that.
"(The route) is slightly shorter. It's just under two miles," Kochman said, addressing Ald. Mitchell Pedersen, committee chair. "We will still have the viewing stand set up outside City Hall, and we expect people will really enjoy the parade."
Ald. Dominic Ruffalo said he, too, was encouraged with parade's revival as "a start of our getting back to normal."
Mass on track
Chris Kachur, who represented the Knights of Columbus during the Parks Commission meeting, said the group's holding of the Annual Outdoor Mass at the band shell is an attempt to "get back to normalcy." The event will feature Archbishop Jerome Listecki, leader of the Archdiocese of Milwaukee, and organizers expect a well-attended celebration, Kachur said.
LaMacchia, who has attended the morning mass for many years, called it a "fabulous" experience.
"It's well-represented, and I'm glad you guys are doing it again," he said.
The city's popular Fourth of July weekend festivities, known as "Celebrate America," which include a carnival and fireworks, will take place July 3-4 and were also approved by Public Works. The committee approved the use of Celebration Place and the HarborPark promenade and other city-owned lots and street closures related to the event.
Kochman said the event would also have a new footprint, setting up at the Kenosha Harbor where the Tall Ships event took place in 2019. "Cheese-A-Palooza" will also be back in conjunction with the festivities in the area. Conscientious that Kenosha now has two open-air markets that would also be staging during the weekend, the city chose a new footprint for the celebration, Kochman said.
She also said Simmons Island would remain closed to vehicle parking, as it has for at least the last five years, but that people would be "most welcome" to visit the island during the Fourth of July celebration.
Ald. David Bogdala called the celebration "another welcome addition back to normal life."
"Our goal is to provide and allow as many public events and festivities in the city that we can," City Administrator John Morrissey said. "I want to assure you that administration has been working, not just with the police department … but all of the city staff to make sure we have staffing to pull off all of these events."
Jamming out
Additionally, the lively and free Peanut Butter & Jam Concert Series which will once again be held on Thursdays beginning July 8 and running through Aug. 26 in Veterans Memorial Park. Kochman said concert promoter Frank Carmichael typically begins working in May to attract bands coming to the Milwaukee and Chicago areas for weekend performances.
"And we can snag them for our Thursday concerts. That's worked well for him," Kochman said. "I have every confidence he'll book some good bands for us."
LaMacchia was encouraged that the concert series was on the city's list of summer events, as he has had countless inquiries on it.
"People are excited about this," LaMacchia said. "It is something that draws everybody to the Downtown area. This is phenomenal."
During the Public Works Committee meeting, Ruffalo said the concert is an experience enjoyed by "large amounts of people from Kenosha and surrounding communities."
"I know of no disturbances," he said. "It's just a well-run event … it's just fun. It brings people down to the lakefront, and I personally enjoy it and my family enjoys it."
Other upcoming events
City committees also approved permits for the following summer events:
"Stop the Violence Initiative," June 12 at Columbus Park. Sponsored by Breaking Barriers Mentoring/Kenosha COR, the event will include community resource tables, motivational speakers, poetry, singers, acting, games, artwork and free barbecue.
Men of Christ's Catholic Father's Day, June 19 at Civic Center Park. The event will include a prayer procession, food vendors, a band and games.
"Kenosha Make Music Day," a celebration of world music, June 21. Sponsored by Kenosha Creative Space, the City of Kenosha Commission on the Arts and Downtown Kenosha Inc., the event will be held at at 57th Street from Sixth to Seventh avenues. It will also feature food and merchandise vendors and wine and beer.
"Grease" Under the Stars, July 31, at Lincoln Park, sponsored by Succeed Beyond High School Inc. The organization will show the movie musical "Grease," and the event that will include food vendors and activities.
IN PHOTOS: Looking back at Civic Veterans Parade in Kenosha
CIVIC VETERANS PARADE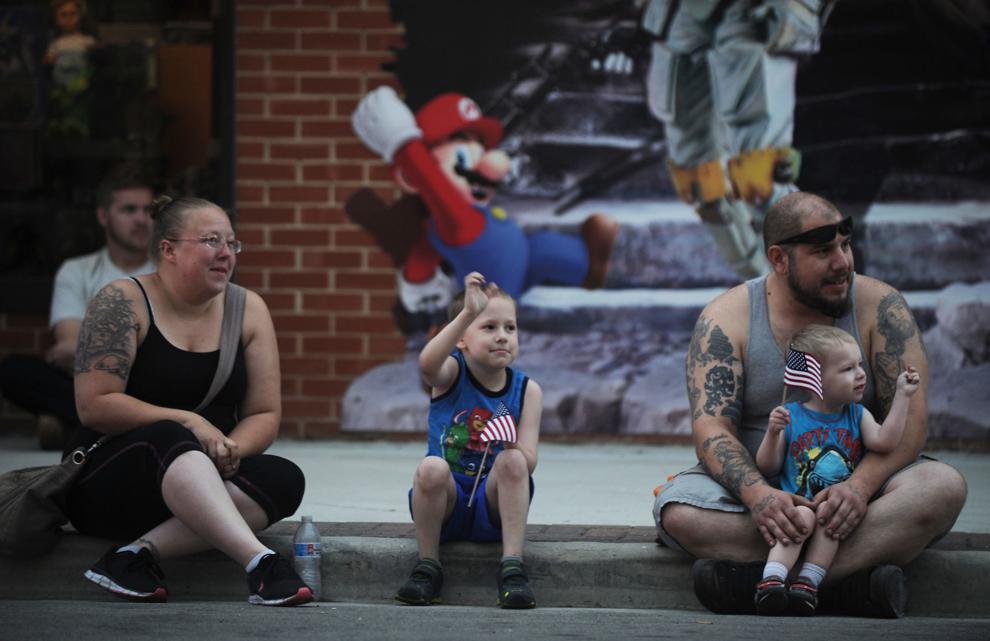 Pops Band in rainy Civic Veterans Parade 2019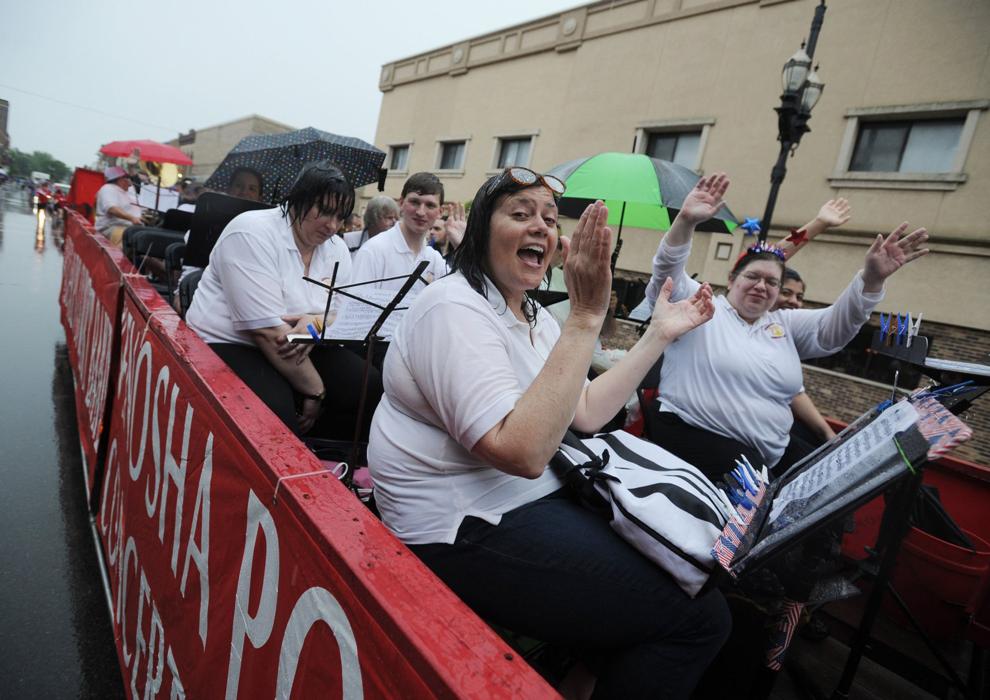 CIVIC VETERANS PARADE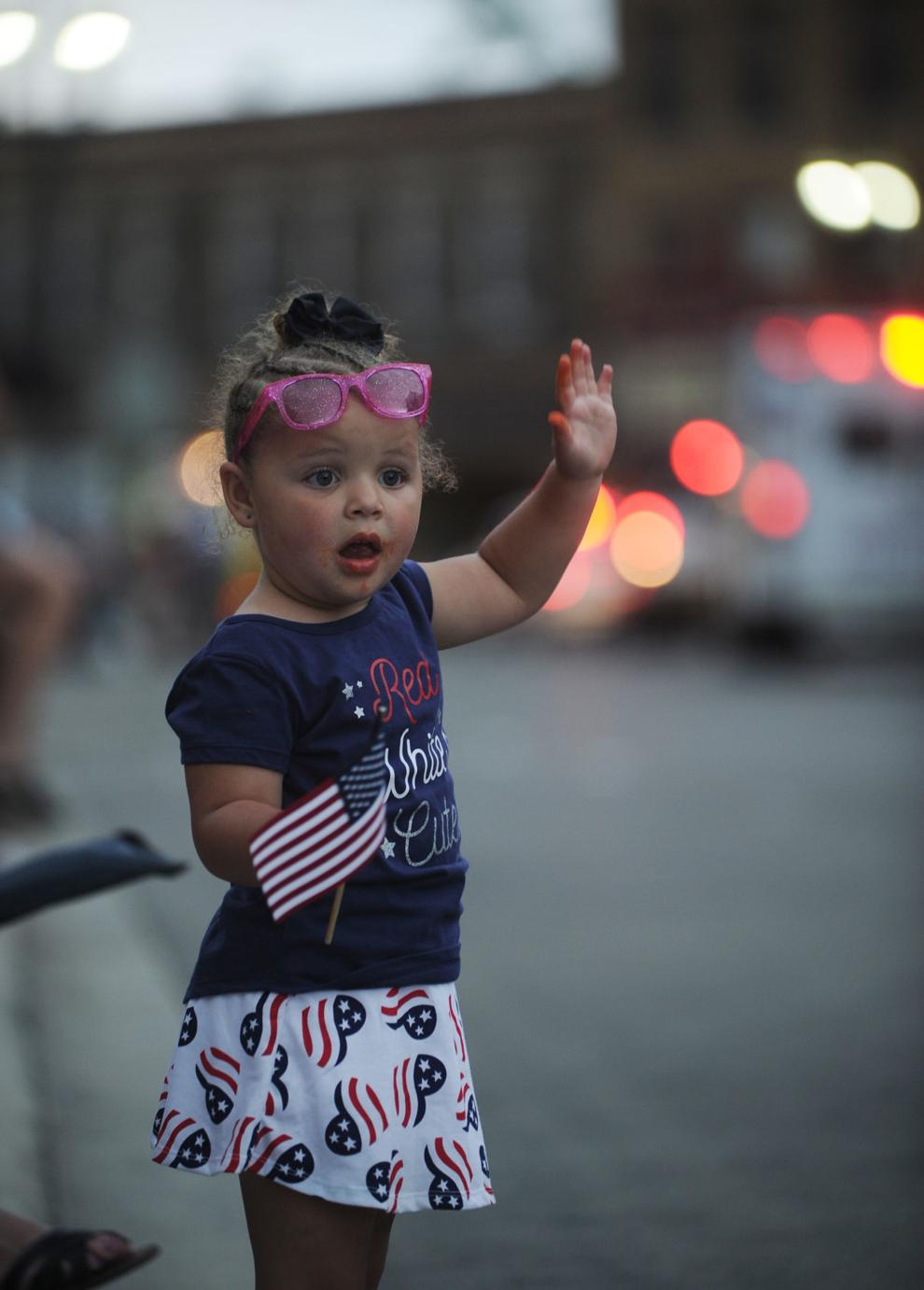 CIVIC VETERANS PARADE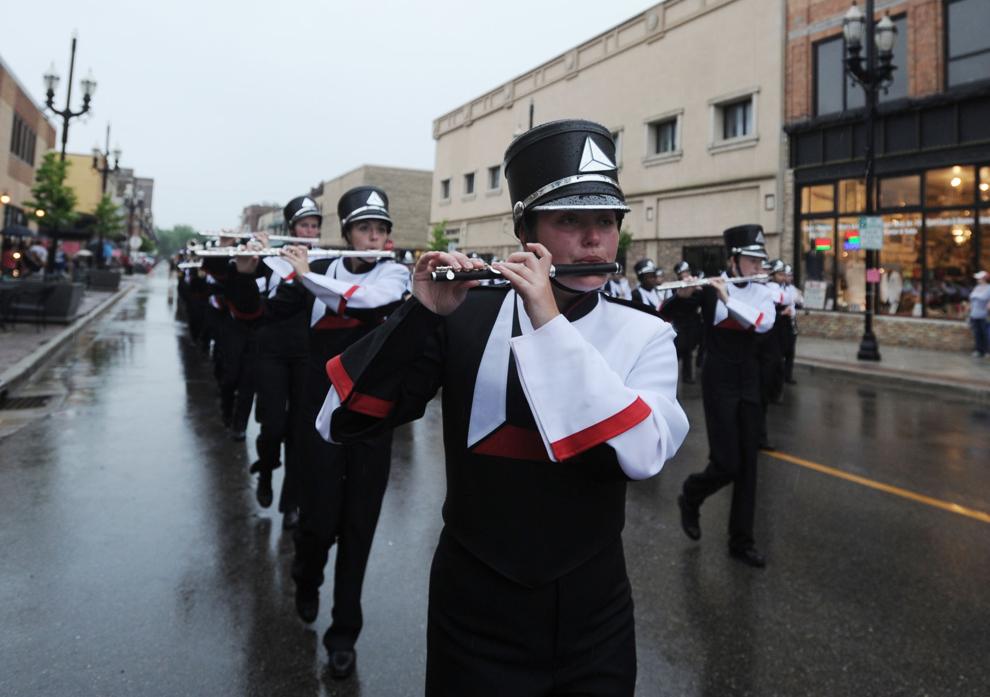 CIVIC VETERANS PARADE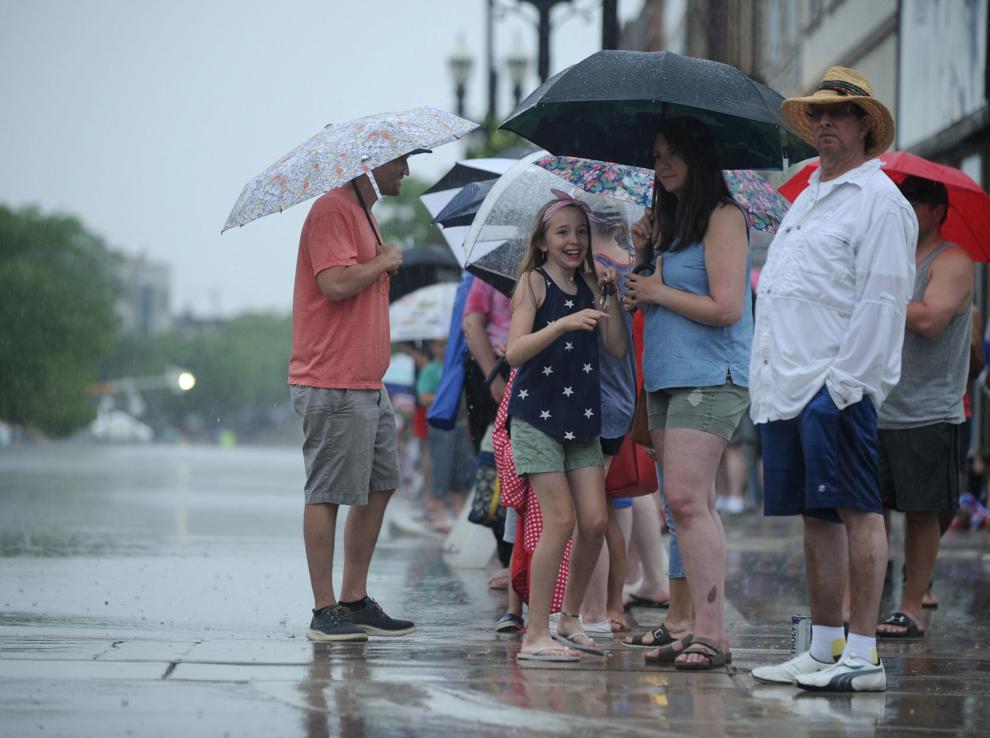 CIVIC VETERANS PARADE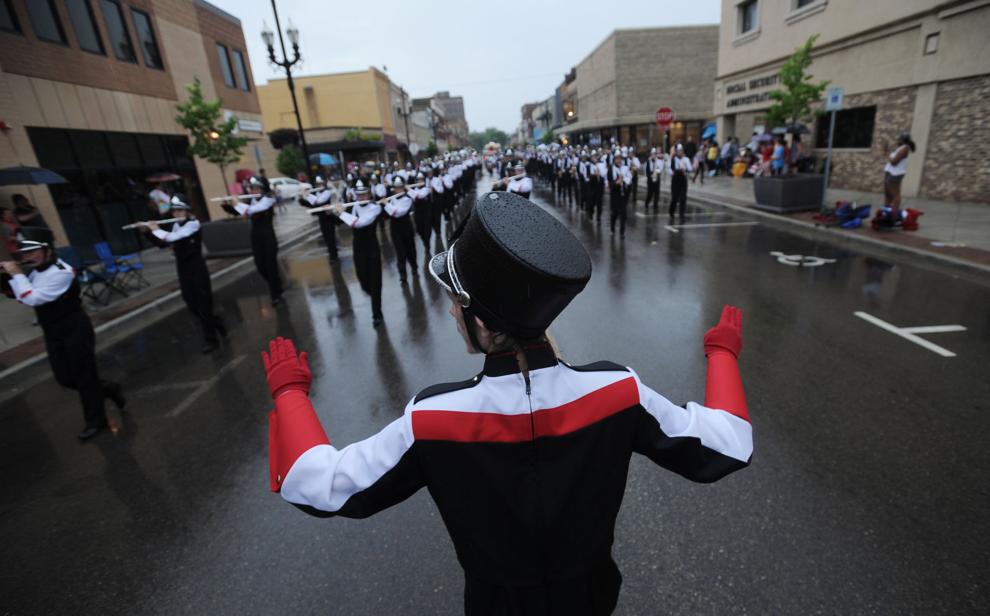 CIVIC VETERANS PARADE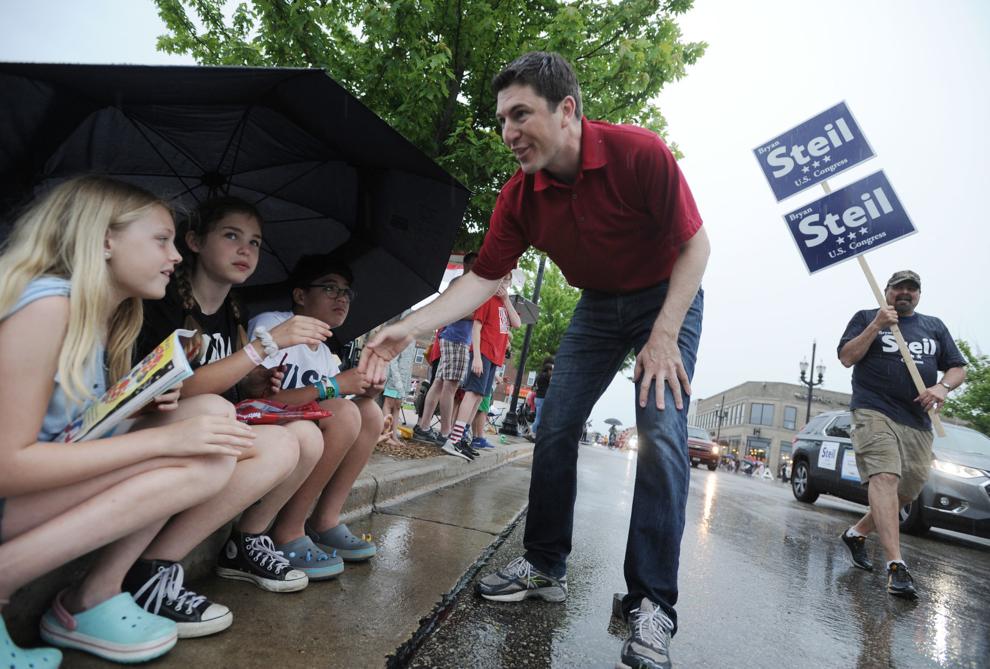 CIVIC VETERANS PARADE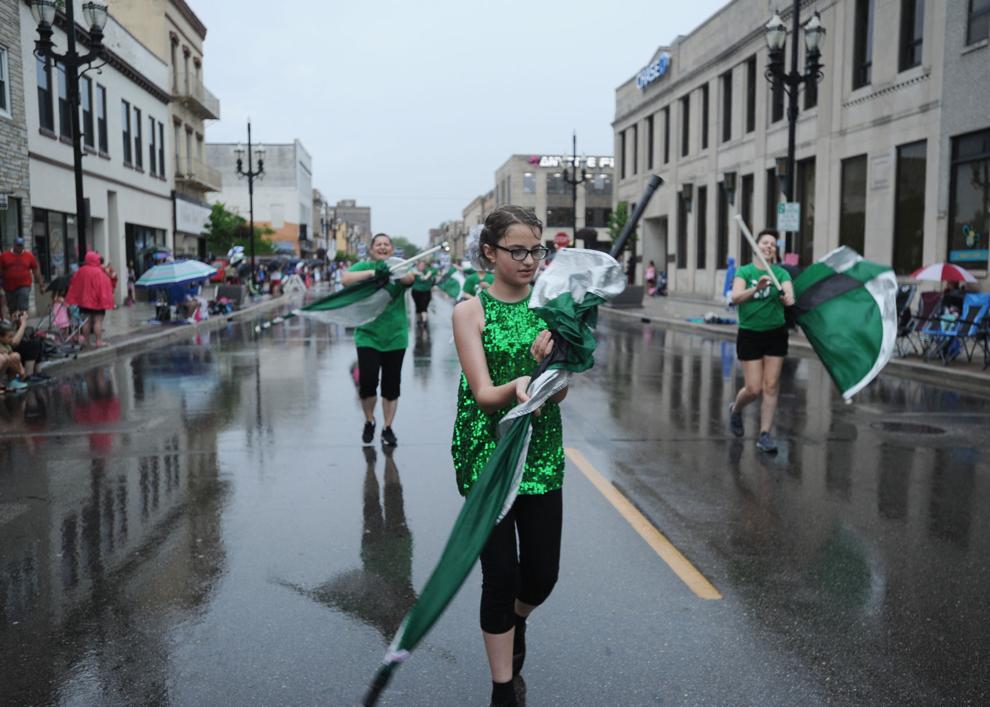 CIVIC VETERANS PARADE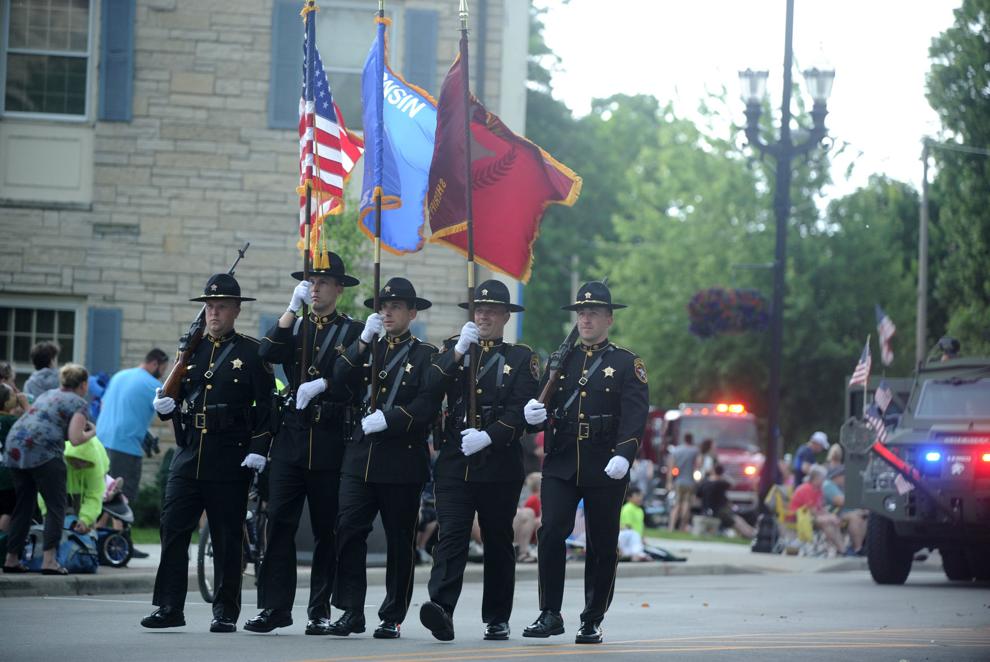 pioneer drums.jpg
Santelli in parade