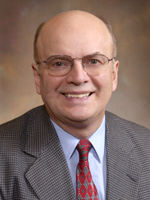 Gov. Tony Evers' State of the State address drew mixed reactions from local legislators, magnifying the deep divisions that exist between the political parties as he outlined plans for Wisconsin's future amid the COVID-19 pandemic.
In his virtual address, the first for a Wisconsin governor, Evers sought to overhaul the state's antiquated system for distributing unemployment benefits, a $200 million investment to expand broadband access and the passage of a measure for greater transparency, public input and accountability in redrawing political district maps.
No hope, passion
However, State Sen. Van Wanggaard, R-Racine, who represents most of Kenosha County outside the City of Kenosha, called the Democratic governor's address "backwards-looking, depressing and divisive" and lacking in both passion and hope.
In a statement, Wanggaard criticized Evers for not going into greater detail for how COVID-19 vaccines would be distributed.
"Evers spent literally half of his speech saying how coronavirus devastated our state. And then he spent literally only one sentence about distributing the vaccine, easing that devastation," Wanggaard said. "No details about his plan to roll out the vaccine or who gets what, when. It just proves he has no vaccine plan, leaving vaccines on the shelf while people suffer and essential workers go unprotected."
According to Wanggaard, the governor hadn't learned from his mistakes, including "huge spending increases, cheap partisan shots and blaming others for his own inaction."
"At least I'm glad he's finally addressing his disastrous handling of the unemployment situation," Wanggaard said.
"No matter what Governor Evers does or says, I continue to be focused on improving our jobs climate, reopening Wisconsin safely, cutting taxes and growing our economy."
Kerkman: Evers 'eroded trust'
Rep. Samantha Kerkman, R-Salem Lakes, said in a statement she was "disappointed" in Evers' speech, specifically with regards to backlogs with unemployment insurance.
"Instead of coming together and meeting with the Legislature, Governor Evers literally submitted a video address," Kerkman said. "The Assembly has extended several olive branches, but instead of being able to find common ground, the governor has eroded trust by leaking legislative proposals.
"I am appalled that the governor waited until now to call for action on the unemployment insurance crisis when the problems were clearly evident from the beginning. Audits released in July and December show that the department failed to manage the flood of unemployment claims unleased by the stay-at-home order. For months, less than 1 percent of calls to the UI hotline were answered. DWD was the source of 11 weeks of delay in the average 13 weeks it took to process an initial claim.
"Over 22,000 Wisconsin workers spent the holidays with their unemployment claims in adjudication, only to hear DWD announce they had cleared the claims backlog. The governor's call for a UI special session is political and should be embarrassing. He could have done this at any time during the last nine months. For that matter, he could have done this at any time during the last two years."
Evers had said both parties shared the blame with past legislatures failing to update the state's system for processing unemployment claims and the slow response in getting checks to jobless individuals who filed for the benefits amid the pandemic.
'The right tone'
State Sen. Robert Wirch, D-Somers, said he felt the governor "struck the right tone" in his address.
"The governor had a real challenge tonight, as COVID continues to exacerbate existing problems and create new ones," Wirch said in a statement. "I think he struck the right tone, acknowledging the real issues before us while expressing optimism that, if we work together, we can overcome these hurdles."
Wirch expressed optimism in the governor's plans to update the unemployment system and seek an end to the gerrymandering of political district maps.
"I was particularly pleased to hear Governor Evers' commitment to fixing our broken unemployment insurance system and to tackle redistricting reform," Wirch said. "These are tall tasks, but with cooperation they are entirely doable."
Brighter days ahead
State. Rep. Tod Ohnstad, D-Kenosha, said Evers laid out the "critical concerns" of families as they navigate the connections between health and economic issues posed by the pandemic. He said the governor's address "offered the solutions and path forward to recovery and growth."
Ohnstad said the state has invested nearly $2 billion to address needs in the state.
This includes over $379 million in funding to support the state's economy, assisting nearly 53,000 small businesses, more than 15,000 farms and the Wisconsin tourism, lodging and hospitality sectors.
In addition, more than 26 million pieces of personal protective equipment and sanitizing supplies have been distributed to hospitals, long-term care facilities, veteran's homes and frontline workers.
"Following the best science and medical guidance, we have come a long way relying on testing and tracing, and we are now in the process of ramping up vaccine distribution," Ohnstad said. "Brighter days and a return to normal are on the horizon."
Ohnstad was critical of Republican leadership for filing lawsuits to overturn public health protections and for failing "to hold a single vote for months and months throughout the various waves of the virus."
He said he was hopeful, however, that the legislation passed in the state Senate "can represent a greater spirit of collaboration and compromise."
Positive vision
State Rep. Tip McGuire, D-Kenosha, called Evers' address one that instills "a positive vision" of the future.
"We can come together to improve our state's broadband to better bring people together," McGuire said in a statement. "We can come together to fix our unemployment systems so that Wisconsin has the safety net our people deserve. And we can come together to improve our democracy and end gerrymandering once and for all by letting people choose their politicians, instead of the other way around."
IN PHOTOS: The first big snow of the year
According to Jake Hoey, who runs the popular Jake's Kenosha Area Weather page on Facebook, it looks like the Kenosha area saw 2 to 4 inches of snow east of I-94 overnight Tuesday, with the lowest amounts near Lake Michigan.
"West of the interstate was more like 4 to 6 inches, but the max I've actually seen reported in the county proper is about 5 inches in Twin Lakes," Hoey said. "Still, Lake Geneva reported 6.5 inches, so I feel comfortable saying 4 to 6 inches west of the interstate in Kenosha County."