Within hours of Joe Biden becoming president on Wednesday, he signed executive orders that not only signaled how different his administration's priorities are to those of his predecessor, but also drew criticism from Wisconsin's Republican delegation.
"Despite promising to work for unity, in his first hours in office, President Biden has managed to destroy American jobs," U.S. Rep. Bryan Steil said in a statement Wednesday night.
Biden signed 17 executive orders Wednesday, including protecting undocumented "Dreamers" brought into the U.S. as children from deportation; having undocumented immigrants including in U.S. Census counts; making the U.S. set to re-enter the Paris climate accords; and revoking the Keystone XL pipeline's permit to continue expanding, the last of which was most irksome to Wisconsin's five Republican members of Congress.
The most vehement in his opposition the stall of the Keystone expansion was Steil, whose district includes his native Janesville as well as all of Racine and Kenosha counties.
Steil — along with fellow Wisconsin Republican Reps. Glenn Grothman of Fond du Lac, Tom Tiffany of Minocqua, Mike Gallagher of Green Bay and Scott Fitzgerald of Juneau — co-signed an open letter to Biden asking him to reverse his decision.
Background
Expansion of the pipeline, which carries oil from western Canada to  southeastern Texas, has been on and off for years.
In 2012, President Barack Obama approved expansion of a segment of it beginning in Oklahoma. But three years later, he vetoed a separate expansion citing environmental concerns.
Expansion — with a focus on establishing a more direct but controversial route interfering with American Indian sovereign land — was revived under one of President Donald Trump's first executive orders, after he took office four years ago Wednesday.
Dueling messages
American Indian groups have been among those leading opposition to expansion of the Keystone Pipeline, although some indigenous peoples in Canada have recently come out in favor of its expansion.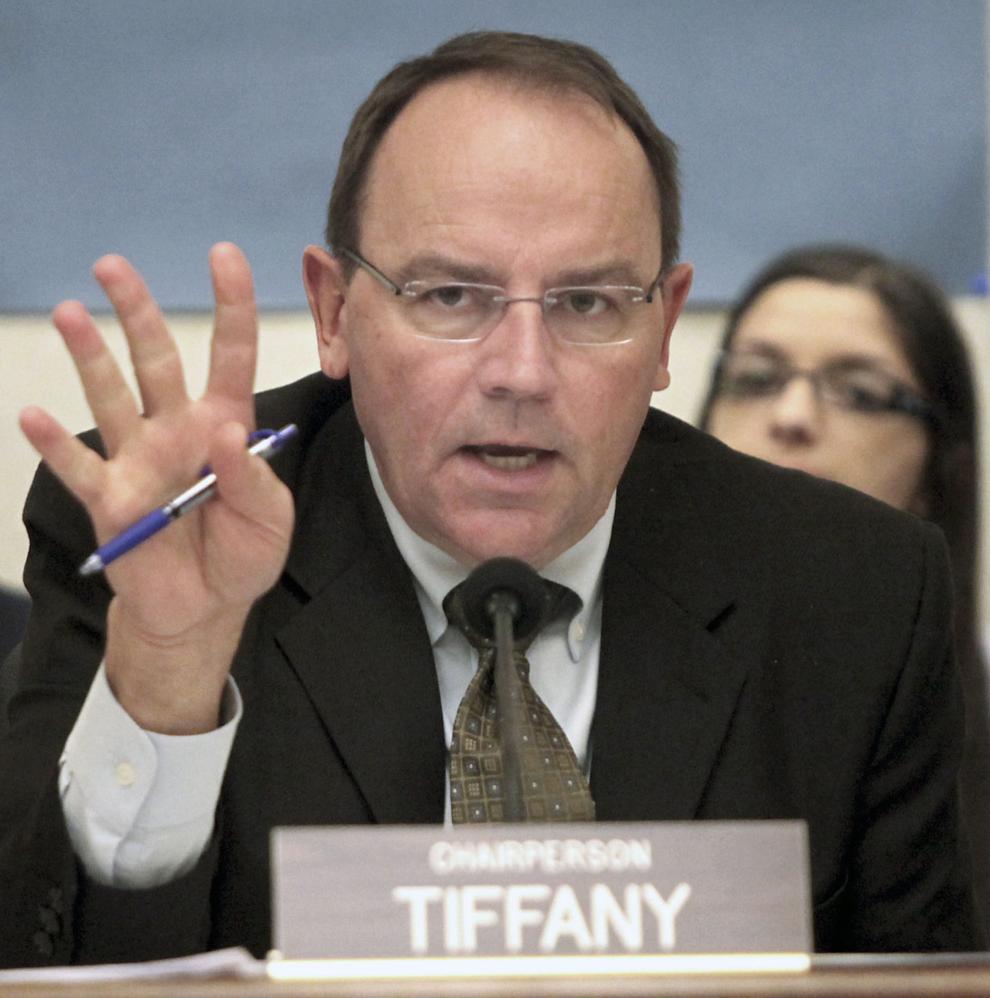 In a statement, Tiffany said: "President Biden's decision to rip up the Keystone permit on the first day of his term is a rejection of bipartisanship, a slap in the face to Wisconsin employers and workers who rely on this project for their livelihoods, and our friends in Canada, particularly their indigenous community."
Francis added: "We, like many Indigenous communities across North America, have been inspired by President-elect Biden's position to support minority communities and build an economy where everyone enjoys an equal chance to get ahead. A decision against Keystone XL is the exact opposite of that pledge."
According to Keystone XL, its now-halted 2021 expansion plans involved 11,000 U.S. jobs linked to $1.6 billion in wages in 2021.
In the Wednesday open letter to Biden, Steil wrote: "So much for unifying the American people. In his first hours in office, President Biden has destroyed thousands of good-paying jobs, including many in Wisconsin, by halting the construction of the Keystone XL Pipeline. This construction project would help grow jobs in Wisconsin and support our communities. Instead of working to create family-supporting jobs, Biden is spending his first day eliminating jobs."
Steil has positioned himself as pro-business since joining Congress in January 2019. Among his biggest donors have been construction corporations, which have donated more than $150,000 to his campaign over the past two years, according to financial disclosures.
Meanwhile, many American Indian groups remain opposed to the pipeline. Ruth Hopkins, a member of the Sisseton Wahpeton Sioux Tribe, said in a tweet this week: "I'm crying. We've been fighting this pipeline for nearly 10 years. I know the danger. The 1st Keystone Pipeline spilled half a million gallons next to my Rez (reservation)."
Focus on clean-energy jobs
"Four years ago, former President Trump removed the United States from the Paris Agreement, sending a signal to the world that our federal government was abandoning the task of combatting climate change," Wisconsin Lt. Gov. Mandela Barnes, who chairs Gov. Tony Evers' Task Force on Climate Change, said in a Wednesday statement. "Today, President Biden sent a signal of his own — the United States is back at the table, and we are ready to be a global leader in tackling the climate crisis."
U.S. Rep. Mark Pocan, a Madison Democrat, described Biden's day one executive orders with a single word: "Forward."