City committees unanimously approved two anniversary events in August with decidedly contrasting themes and also gave the go-ahead for a special event designed to boost civic pride.
On Monday night, Kenosha's Parks Commission and Public Works Committee approved permits for the half-day "Justice for Jacob Blake Still" rally that will be held from 2-8 p.m. on Aug. 21 at Civic Center Park.
The city panels also approved the application of Snap-on Inc., 2801 80th St., for a permit to allow the Kenosha-based manufacturer of high-end tools the use of Sunnyside Park for parking and to close 27th Avenue for its centennial celebration on Aug. 25.
Additionally, the Parks Commission on Monday approved a request by Laura Kaeppeler Fleiss, Miss America 2012, for a permit to use the Pennoyer Park Band Shell from 1-3 p.m. on Aug. 29 for the "Celebrate Kenosha!" event.
'Day of reflection'
The Jacob Blake event will mark the one-year anniversary of the shooting of Blake by Kenosha Police Officer Rusten Sheskey on Aug. 23, 2020. The incident sparked nearly a week of civil unrest and destruction in the city and has led to continued conversations about racism and policing in the community.
Tanya McLean, executive director of Leaders of Kenosha, told parks commissioners the event would be marking the "day of when Jacob was shot."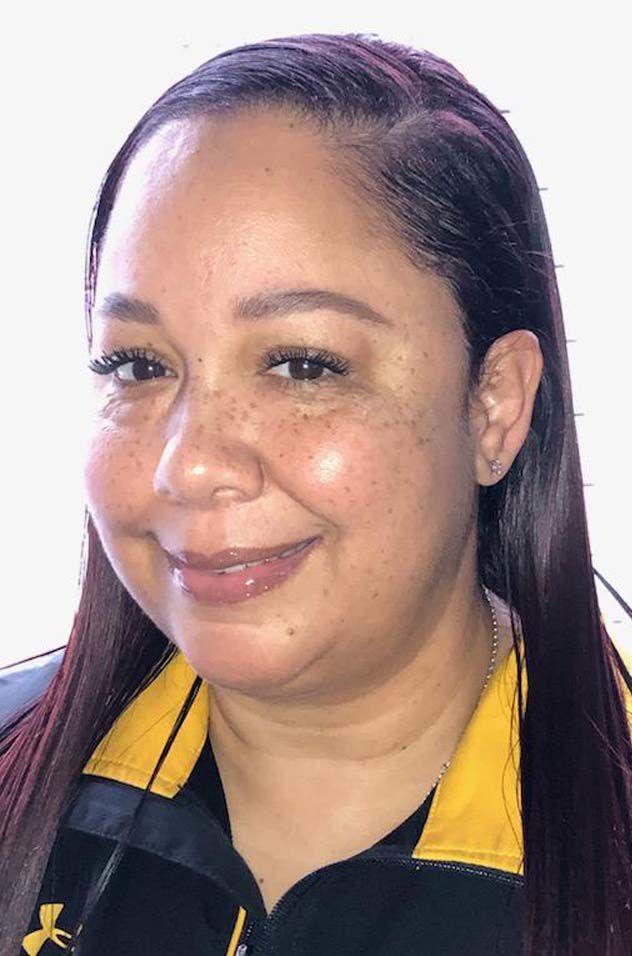 "We're going to have speakers … just a day of reflection," she said.
While the commission approved the permit, Ald. Rocco LaMacchia questioned why the Leaders of Kenosha, in its permit application, requested a Kenosha Police presence at the rally when they also have their own security.
"Are you expecting trouble? I mean, you have your own security, yet you want the Police Department (there). Can you explain that?" LaMacchia said.
"That's just standard protocol," McLean answered. "We just had Juneteenth. We had our own security. But police, they just keep a watch out for other things. ... That's not something out of the ordinary."
Inspector Tom Hansche concurred with McLean in answering a similar question from LaMacchia.
Ald. Jan Michalski said organizers had "dotted all their Is and crossed their Ts," agreeing to the protocols necessary for the permit.
"I don't see a problem as far as security. I don't anticipate it will be a problem," Michalski said prior to motioning to approve the application, which was promptly seconded by LaMacchia.
Snap-on centennial
According to the Snap-on application, meanwhile, employee parking would be temporarily moved to Sunnyside Park from Aug. 23-27, for set up and tear-down in addition to the event itself. Last year, COVID-19 pandemic protocols led to the cancellation of many planned gatherings, including the Snap-on centennial celebration.
"Thank you. We're finally getting to celebrate it. It was in 2020," said Alexandria Egolf, the Snap-on marketing analyst representing the company at the meeting. "But it took a little detour."
"Congratulations on the 100th year," Ald. Dominic Ruffalo said. "You're a big part of Kenosha. Your world headquarters is here, and financially, a solid company."
Alexandria Egolf, the marketing analyst representing Snap-on Inc., discusses Snap-on's planned 100th anniversary celebration on Aug. 25 with t…
Ald. Bruce Fox wondered whether the event was open to the public.
"This is a private event, so I just can't show up?" he asked.
Egolf said he could come, but that the event was not being widely publicized by Snap-on. Retirees of the company were being notified of the celebration, and residents of surrounding neighborhoods were being invited.
"But no one will be turned away," Egolf said.
Kaeppeler's 'Celebrate Kenosha!'
According to the application, the "Celebrate Kenosha!" concert plans to feature America's Got Talent winner Landau Eugene Murphy Jr., Kaeppeler Fleiss herself, Saturday Night Live alumnus Joe Piscopo, American Idol finalist Haley Reinhart, singer-songwriter Dave Damiani and Wisconsin native and jazz vocalist Erin Boehme.
Kaeppeler Fleiss, who was not present at the meeting, is coordinating with the City of Kenosha to bring the two-hour show to the Pennoyer Park Band Shell, according to Kris Kochman, the city's community relations liaison.
The Parks Commission also gave the OK on Monday for Tabernacle Church's use of an Anderson Park shelter on Aug. 20 for an outreach event with entertainment.