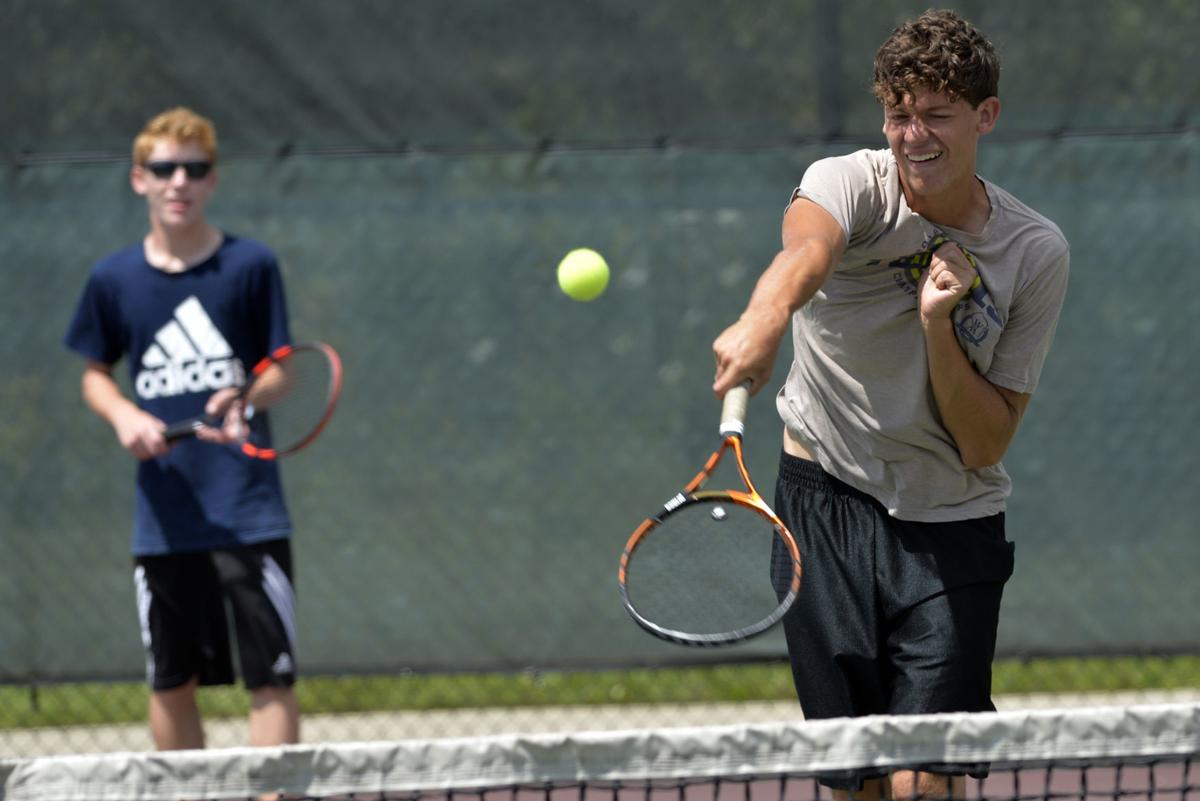 PADDOCK LAKE — The Western Kenosha County Tennis Association's sixth annual 24-hour tennis "Rally for Life" will begin at 1 p.m. Friday at the Central High School tennis courts.
Proceeds from the event will benefit The American Cancer Society of Kenosha County and The Sharing Center.
The WKCTA is seeking participants of all ages to help keep a tennis ball going back and forth over the net for 24 hours.
There will be a remembrance board, featuring the names of cancer survivors/victims written on tennis balls and placed in the court fence.
Donations of gym shoes and back-to-school items will be accepted for the Sharing Center.
In its first five years, the event has raised nearly nearly $15,000 for the American Cancer Society and has collected many school supplies for the Sharing Center.
To register as a rally participant, or for more information on donating or sponsorships, visit www.wkcta.com.
The event begins at 1 p.m. Friday with an opening ceremony to which cancer survivors and those battling cancer are invited.
Friday
2-4:30 p.m.: High school camp tournament.
4:30-5:30 p.m.: Practice sessions for ages 8-10 and 11-14 involved in Saturday tournament.
5:30-6:30 p.m.: Adult refresher session, open to anyone age 18 and older. Includes drills and games.
6:30-8 p.m.: Celebrity doubles.
8 p.m. to midnight: Doubles play, open to all; high school showdown, with players for local high school invited to compete.
Saturday
Midnight to 2 a.m.: Central alumni invited to play.
2-3 a.m.: Pickleball exhibition
3-4 a.m.: Pickleball lessons and games
4-6 a.m.: Open court time
6-9 a.m.: Wooden racquet tournament. Breakfast available.
9 a.m. to noon: Tournament for ages 8-10 and 11-14.
Noon to 1 p.m.: Closing ceremony.
ICYMI: Events over the weekend in Kenosha County (July 19-21, 2019)
Here some pictures taken by our photographers from events that happened over the weekend of July 19-21, 2019. 
Get local news delivered to your inbox!
Subscribe to our Daily Headlines newsletter.