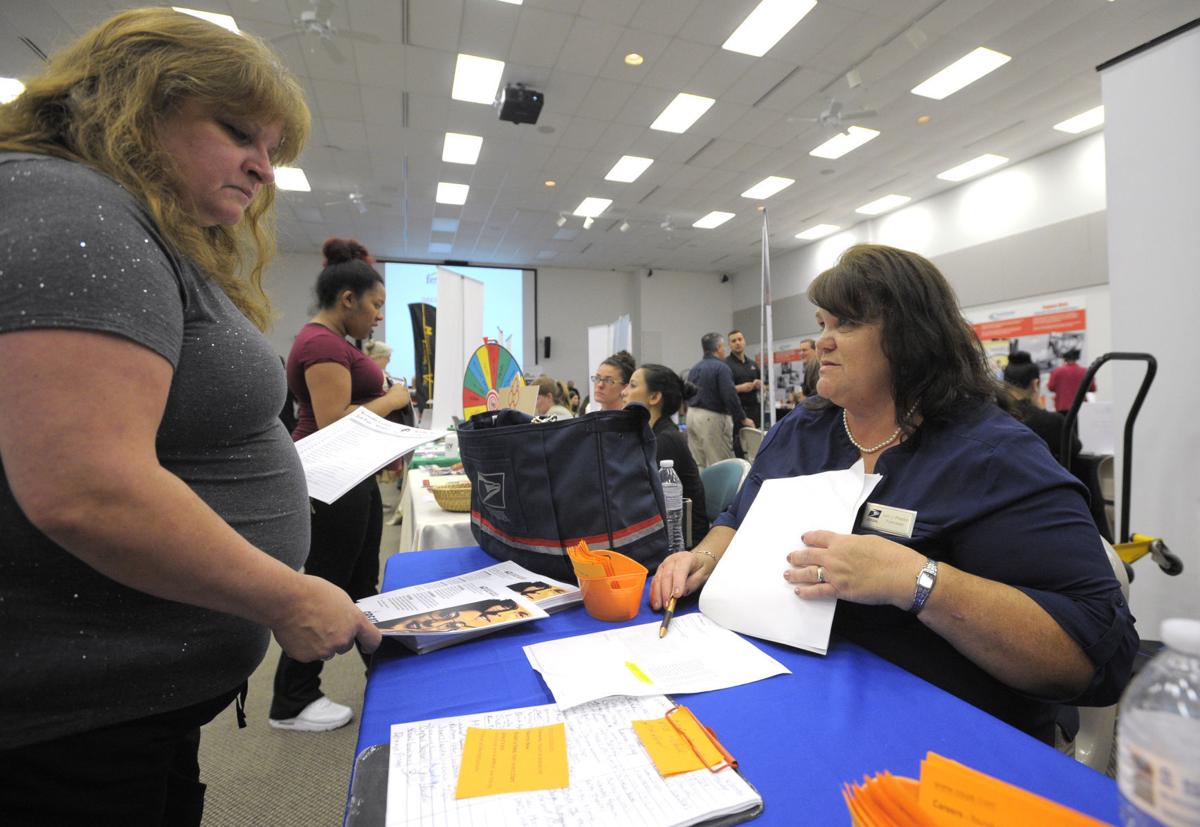 With Foxconn already hiring at its interim manufacturing facility, the competition for skilled workers has just tightened again.
In fact, the job market has constricted to the point companies have found it necessary to boost benefits and wages, according to Daniel Wendt, branch operations manager for QPS Employment Group.
"If you have good skills and are a good worker, it's a workers' market for sure," Wendt said.
A strong economy coupled with a robust job market has pushed the unemployment rates in Kenosha and Racine counties downward again. Last month the unemployment rate in both counties dropped to 3.3 percent, just sightly above the state's rate of 3.2 percent.
Throughout the year, the unemployment rate has continued to drop as more companies have expanded their workforces.
In Kenosha County, it dropped from the 4.3 percent rate reported in November 2016 by the Wisconsin Department of Workforce Development. In October, the rate dropped to 3.4 percent, the lowest in 16 years. In the city, the unemployment rate dropped to 3.6 percent, down from 4.7 percent reported for the same month a year ago.
In Racine County, the rate dropped to 3.3 percent, down from 4.5 percent reported in November 2016. In Racine, the unemployment rate was 4.1 percent, down from 5.6 percent.
Finding people to fill open positions has become a tough endeavor for employers. It can be even tougher for employment agencies.
"We have 150 open orders," said Tim Mason, director of business development for Halpin Personnel. He noted that it has been typical for his agency to have 100 to 150 open job orders from employers who are seeking people.
Mason said employers are seeking people in sales, mechanical engineering, assembly, machine operation and customer service. Halpin has orders from a variety of employers, including those in food manufacturing, warehousing and logistics.
"It's getting very competitive," Wendt said. "Some local companies are changing their approach. Some have improved their pay. They really had to change their game. Even before Amazon came, companies were starting to make some changes."
While recruiting is one challenge for employers, another is retention. Some employers are offering a variety of bonuses, including retention, attendance and recruitment bonuses.
Mason said one employer just gave all of its employees $250 Christmas bonuses, including its contract workers —those who may not be official, full-time workers.
Employers aren't the only ones giving out bonuses.
QPS relies heavily on referred job candidates to fill open positions. This year, it increased its referral bonus program and committed itself to put out more money to get more new candidates. System-wide it has put out more than $400,000 in bonuses. The company says its standard referral bonus is $125 for each candidate someone recommends.
QPS recruiters ask everyone they talk with for referrals.
"Good workers know someone else who's good," Wendt said.
Get local news delivered to your inbox!
Subscribe to our Daily Headlines newsletter.