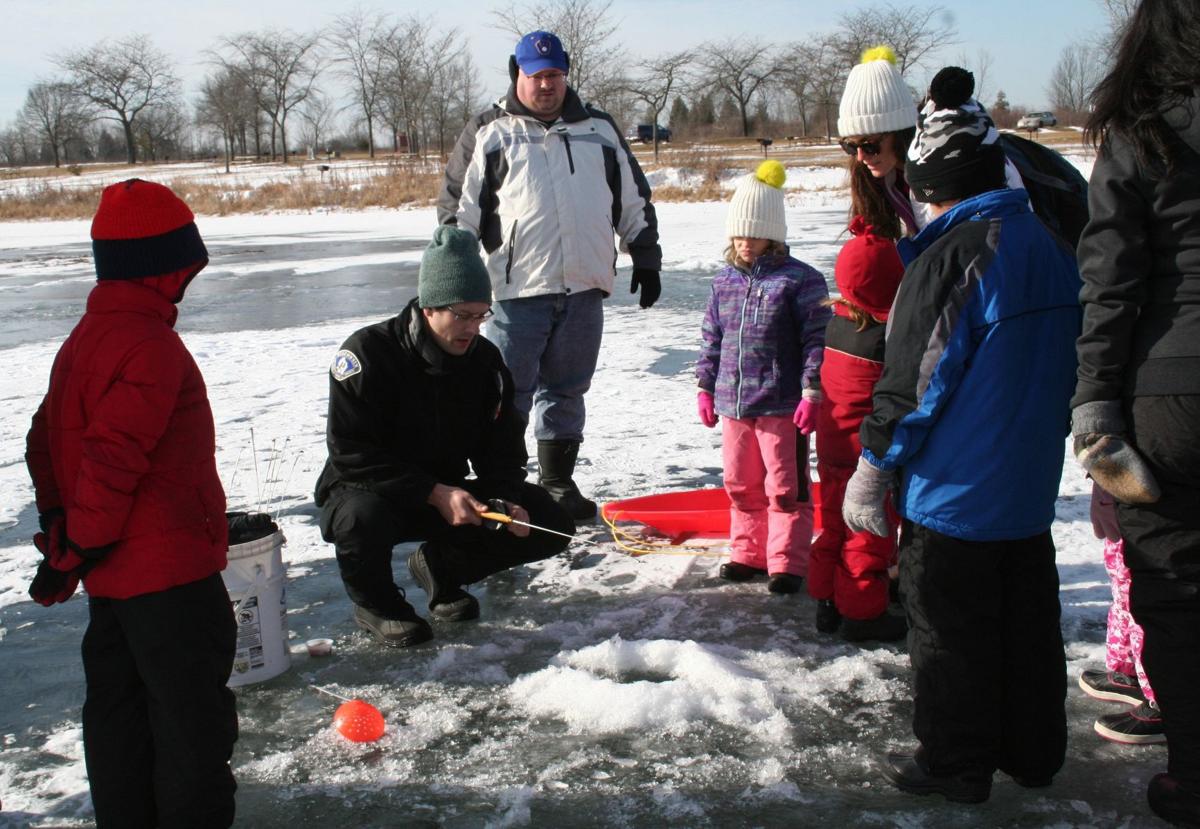 BRIGHTON — For several families, there was no better way to spend part of the state's free fishing weekend than participating Saturday in a free ice fishing clinic at Richard Bong State Recreational Area.
The kids seemed to think so, as they listened to some safety tips and information about the equipment before heading out to see what they could catch under the 12 inches of ice on Bong's Wolf Lake.
First-timer Elizabeth Parent, 7, was so-so about trying ice fishing, but brother Dean, 9, of Kenosha, was excited.
"I like fishing," he said. "I caught a fish that big by my aunt's house," he said, holding his hands out to about 10 inches.
Even mom Tanya said, "I'll give it a shot. I've been fishing, but never on the ice, though."
This year's event benefited from temperatures in the 40.
"It's perfect weather," said Arthur Watkinson, state fishery technician. He participates in education programs, oversees the fish stocking and does assessments for Racine and Kenosha counties.
"This morning someone already caught a pike, and a bass was caught," he said. "It looks like it's going to be a pretty fun day."
Participants learned how to make the hole in the ice, set tip-ups and watch for spinners.
However, for the first hour or so, the fish weren't biting.
Eli LaBadie, 6, of Burlington, was still intent on sitting on a bucket, holding that pole and waiting to feel a tug on the line.
"He does love fishing," said mom Mary.
Then it happened. Eli's face lit up as volunteer Bruce Horton of Kenosha helped him pull up the line revealing his big catch: a long string of weeds.
"It's better than nothing at all, right?" Mary said.
But there was some real excitement a few minutes later when a couple of kids started yelling about the spinner moving on one of the tip-ups.
But as the line was reeled in, the fish got away.
"It was a pike," Watkinson said. "Probably 25 inches."
Even though the fish weren't biting, Assistant Naturalist Jon Brumm said many of the participants would probably keep trying.
"Once you feel one" on the line, he said, "you're gonna be hooked."