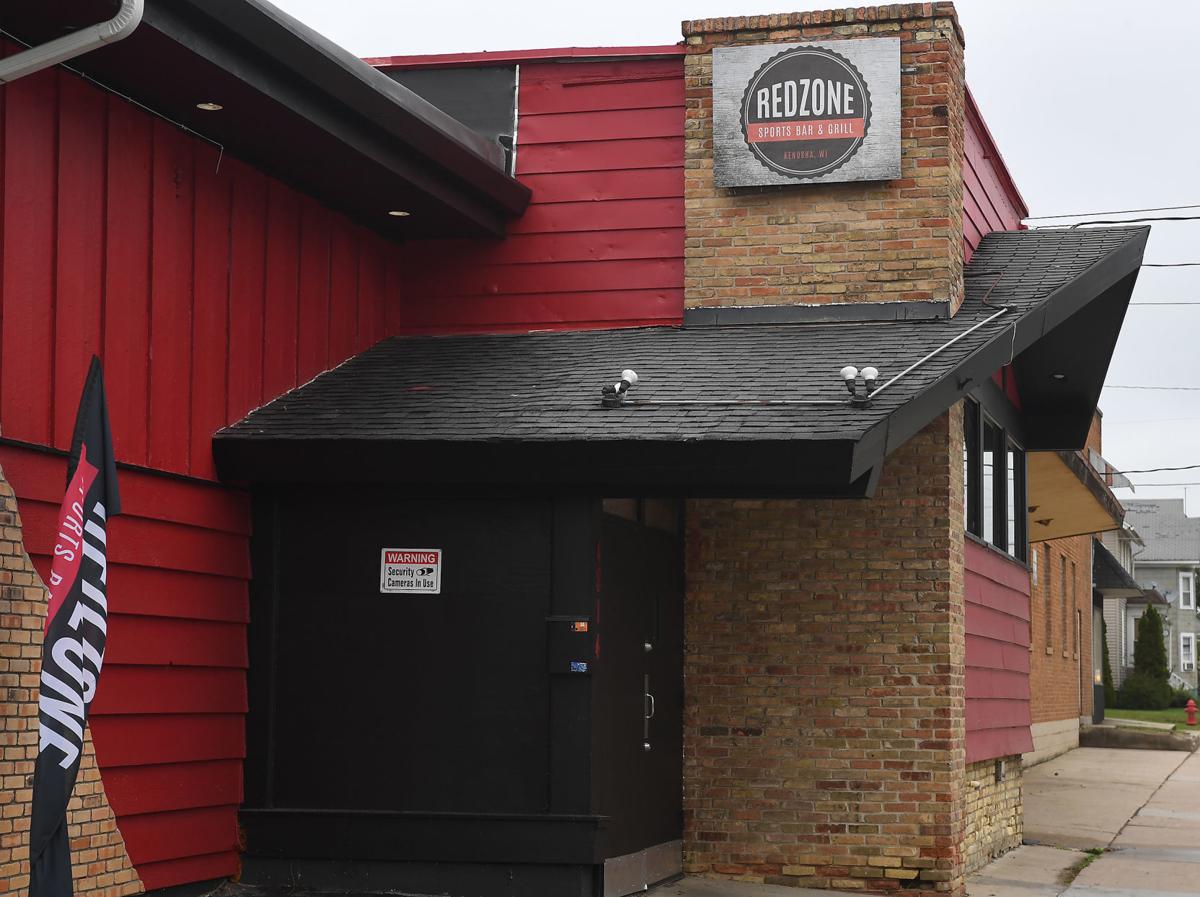 Two Kenosha bars have lost their ability to host live entertainment, following a decision by the City Council. Officials pointed to noise, traffic and safety concerns as the basis for the revocations.
The council, which acted on a number of routine one-year license permit renewals at Monday's meeting, took testimony and reviewed police reports for RedZone Sports Bar & Grill, 4814 Sheridan Road, and Rain Bar & Lounge, 3000 Roosevelt Road, before voting on the denials.
RedZone was scrutinized in the first half of 2019 as a number of concerns were raised. The establishment was granted several short-term license renewals before a one-year cabaret license was granted last July with the provision a number of new protocols were put in place.
City officials acknowledged RedZone owner Duvall Coates has stepped up efforts since last July's permit renewal, but the Kenosha Police Department has continued to field complaints.
Police Chief Daniel Miskinis said the agency gave the council an "adverse recommendation" to a new cabaret license. The basis for it, Miskinis said, was the issuance of one citation for operating after hours and nine noise-related calls the department fielded in late May and early June as COVID-19 lockdown orders were lifted.
"The establishment has had ongoing negative impacts on the neighborhood," Miskinis said. "The impact on the neighborhood is significant."
Owner says not all to blame on bar
Coates and his attorney, Anthony Nudo, said there have been continuous strides to be a good neighbor. Nudo, in his testimony, said local law enforcement and elected officials have not always been responsive.
"Every time we tried to do proactive things, we were shot down," Nudo said. "We've tried hard, and we continue to try hard."
For his part, Coates said he has tried going out of his way, picking up trash in and near RedZone's property. He also said he believes RedZone has been unfairly targeted with some of the complaints since similar establishments are adjacent to his.
"There's things going on in that neighborhood that are not just attached to RedZone," Coates said. "I feel like I'm not getting a fair shake in this."
Ald. Bill Siel, who represents the area, said he supported non-renewal of the cabaret license.
"The concerns, the complaints are always the same," Siel said. "The business model is not compatible with this neighborhood."
RedZone 'did things we asked of them'
Ald. Anthony Kennedy was the only dissenter of RedZone's cabaret license revocation. He said he would have favored continued, creative strides to reach what he believed could have been a happy medium.
"They did things we asked of them," Kennedy said of Coates.
Speaking to unannounced visits he made to RedZone, Kennedy said, "I saw them doing what they told us they were going to do. I don't think this is an owner who's unresponsive."
Unanimous denial of Rain Bar's permit
The council's unanimous denial of Rain Bar's cabaret license was swifter, with less discussion before the decision was rendered. Kenosha Police also gave an "adverse recommendation" to a new permit at Rain Bar, citing safety concerns.
Ald. Bruce Fox, who represents the district, said he has heard from constituents who have concerns with the establishment.
"I've been getting calls, before COVID and after, about the bar — people coming and going," Fox said. "I think (denial) is a good way to make way for mental health in the neighborhood."
Get local news delivered to your inbox!
Subscribe to our Daily Headlines newsletter.