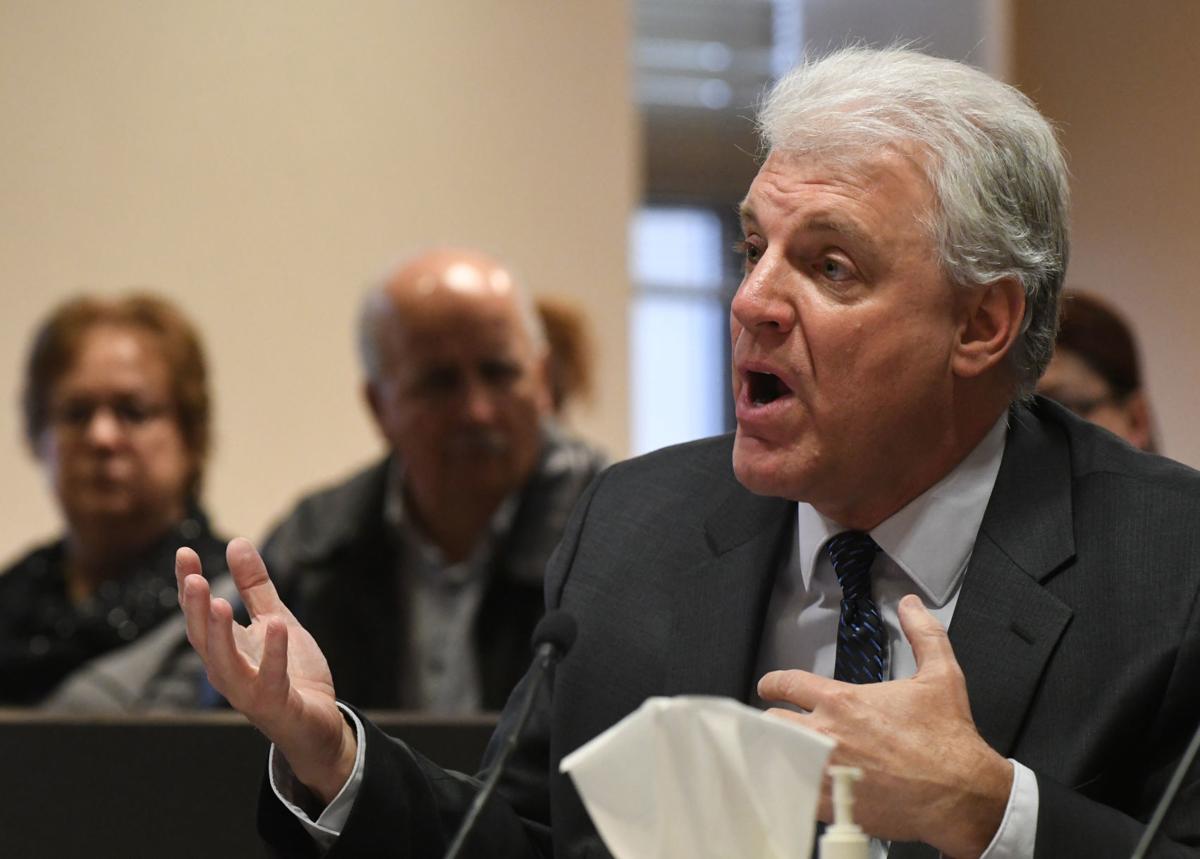 The Kenosha County District Attorney issued guidance to local law enforcement Thursday, answering questions about how to enforce public health rules during the COVID-19 pandemic.
District Attorney Michael Graveley said his office issued the guidelines in response to questions from law enforcement and the public about the rules outlined in Gov. Tony Evers "Safer at Home" order and for existing laws regarding public health quarantines.
This is the full text of Kenosha County District Attorney Michael Graveley's guidance to Kenosha County law enforcement and public health officials.
Graveley said the public is being asked "to make extraordinary sacrifices" as part of the national and state effort to slow the spread of the virus, and that the guidelines are aimed at helping residents understand the rules.
"All Kenosha law enforcement agencies are united in our commitment to uphold existing public health orders. Please act responsibly so that enforcement isn't required," Graveley wrote. "In these unprecedented times, we need to come together as a community and take care of one another by following difficult practices aimed at minimizing the spread of this virus."
Kenosha Police Sgt. Joe Nosalik said dispatchers have been getting some calls from residents concerned about people violating the rules of the order.
"We are getting some calls from concerned people that are confused," he said, including worries about whether family members who live together can go for walks together outside — they can.
In one case, he said, officers had to ask a carwash to close that had remained open after the order went into effect.
Graveley said, in most cases, police will look for cooperation from people in following the Safer at Home rules.
"This is all about trying to follow the best advice to keep people safe," Graveley said. "Law enforcement's focus is on public safety."
In some cases — described in the guidelines as "willfully" violating the laws — the state could pursue citations or even criminal charges.
"There are a category of people who are either willfully or negligently not paying attention, and that is who this is for," Graveley said.
Those who use virus as weapon
In other states, there have been criminal charges issued against people who have deliberately coughed on grocery store workers after threatening to infect them with the virus.
"We have had discussions at the district attorney's office what we are doing to maximize charges against people who use this crisis" as a means to make threats, Graveley said.
For example, he said, a defendant recently used the virus to threaten law enforcement.
"He began to make claims that he believed he had the virus and threatened to spit on the officers," Graveley said. "That certainly caused his bond to be higher" and led to an additional charge for the threats.
Concerned about COVID-19?
Sign up now to get the most recent coronavirus headlines and other important local and national news sent to your email inbox daily.