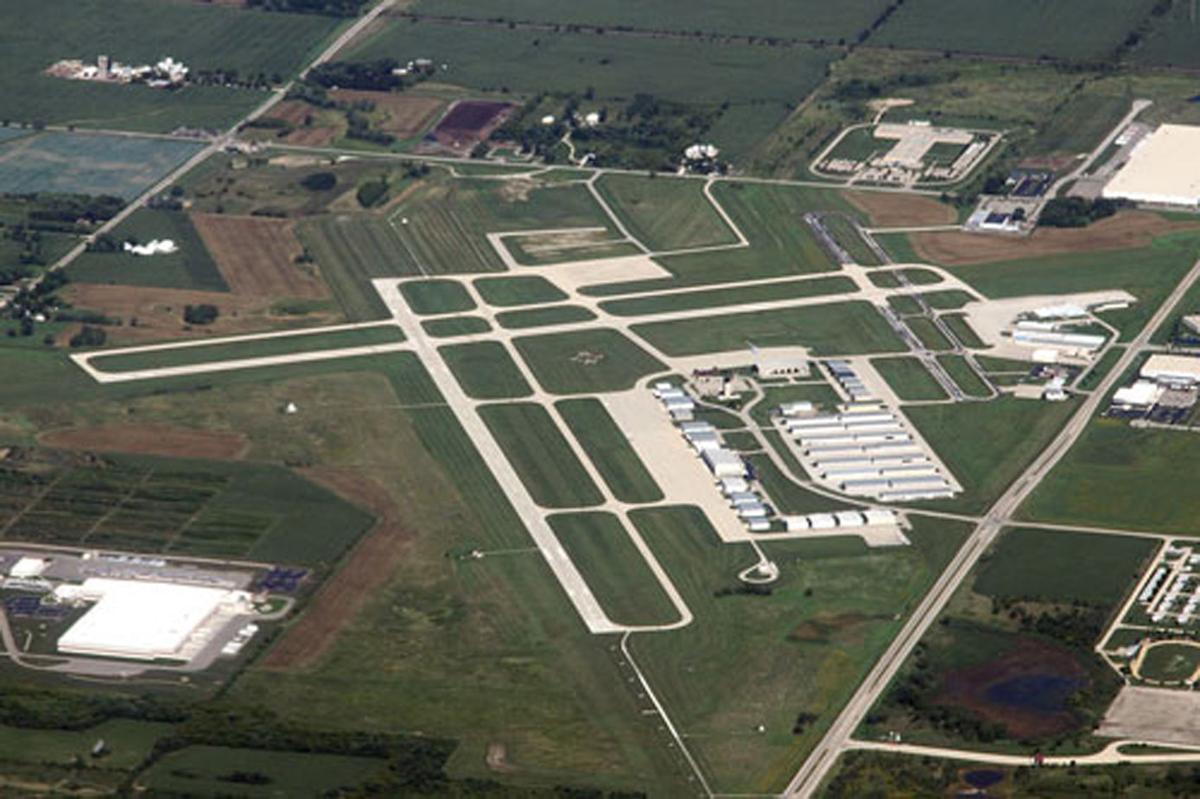 Kenosha will receive $8 million from the Department of Transportation to extend the runway at Kenosha Regional Airport.
First District U.S. Rep. Bryan Steil, R-Wis., confirmed that the grant money will come to Kenosha through the DOT's Airport Improvement Program.
"This is great news for Kenosha," Steil said in a statement. "The Kenosha Regional Airport plays an important role in expanding workforce development opportunities in our area.
"New funding for the airport's runway will enhance current aviation capabilities. As our Kenosha community continues to grow, an improved airport will help attract investment and jobs."
Plans approved last fall by the Wisconsin DOT include:
Lengthening the runway from just under 5,500 feet to 6,600 feet.
Extending the parallel taxiway accordingly to access the extension.
Rebuilding and strengthening the runway to better accommodate current and future corporate and general aviation traffic.
Acquiring property "to protect and control" the extended runway airspace and protection zone, as well as removal of trees and obstructions to provide clear approach procedures at both runway ends.
Creating "dry ponds" and making other improvements to control stormwater runoff.
Making other improvements to meet Federal Aviation Administration standards.
Kenosha Mayor John Antaramian said the announcement is good news for the airport, noting that the project has been in the works for a number of years.
"This has been going on for the last 10 years or so," he said. "A lot of these projects take a long time to get in the queue. We anticipated them moving in the last couple of years. It's exciting that it's happening now."
Not for bigger planes
Antaramian said the runway is needed as a safety precaution.
"This is not to accommodate bigger aircraft," he said. "This will enable aircraft to take off and land more safely than before."
He said aircraft sometimes need a longer runway due to the weight of the fuel they carry, especially on hot days.
"With the way the weather can be, the length of the runway is a concern," he said. "This will make the airport more safe and allow jets to take off with more gas. This will support the things we presently do at the airport."
"In the summertime, during times of high heat and humidity, when the air is less dense, you need a longer runway to create lift when the aircraft is fully loaded," airport manager Corey Reed told the Kenosha News in September.
"And, in winter, when the runways are compromised with ice and snow, you need more distance to stop — especially when you come in fully loaded."
Antaramian said land will need to be acquired for the project but noted that acquisition has been part of the airport's conceptual plan "from the beginning."
Construction isn't likely to begin anytime soon, Antaramian said.
"This isn't happening this year. It will get started some time next year," he said, noting that design work is needed first.