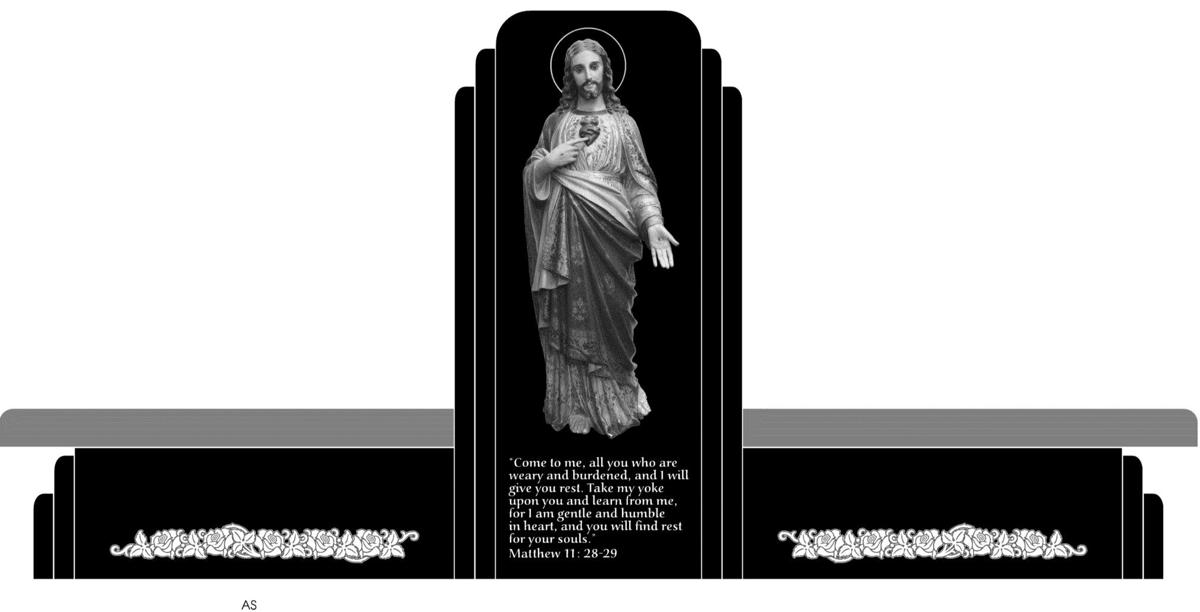 The four Kenosha councils of the Knights of Columbus have reached a monumental goal.
In just eight weeks they met their fundraising goal of $25,000 for a Monument to the Unborn, a memorial to unborn babies whose remains are interred at All Saints Cemetery.
When the fundraising campaign began at the end of January, the councils expected it could take three years to reach the goal.
"We are humbled to have met it so quickly," said David Kreutz, District Warden, Knights of Columbus District 67.
Consisting of a marble monument etched with an image of Jesus and a marble bench, the monument will be installed on land adjacent to an area that for 25 years the cemetery has offered to families to bury their unborn children lost to miscarriages.
Overlooking the area of the cemetery dedicated to the internment of the infants, the monument site has been named "Holy Innocence" and will occupy five grave plots recently purchased by the Knights of Columbus councils and an anonymous donor who is also a Knights of Columbus member.
When the fundraising began eight weeks ago, Knights of Columbus member Christopher Kachur noted that the memorial would be "a small but tangible means ... to provide families of the innocent children a place to come and sit, to pray, meditate and talk to their babies."
The monument will be ordered this week and should be ready for dedication at a ceremony in October, Kreutz said.
Announcing that the fundraising campaign is now at a close, Kreutz expressed thanks to the parishes, parishioners and the community for their support.
Asked why he felt the monument was important, Knights of Columbus member and campaign supporter Alex Tarsitano, responded, "If there is a monument for the unknown soldiers why not for the unborn?"
Archbishop Jerome Listecki's Sunday visit to Kenosha in photos
ARCHBISHOP PROCESSION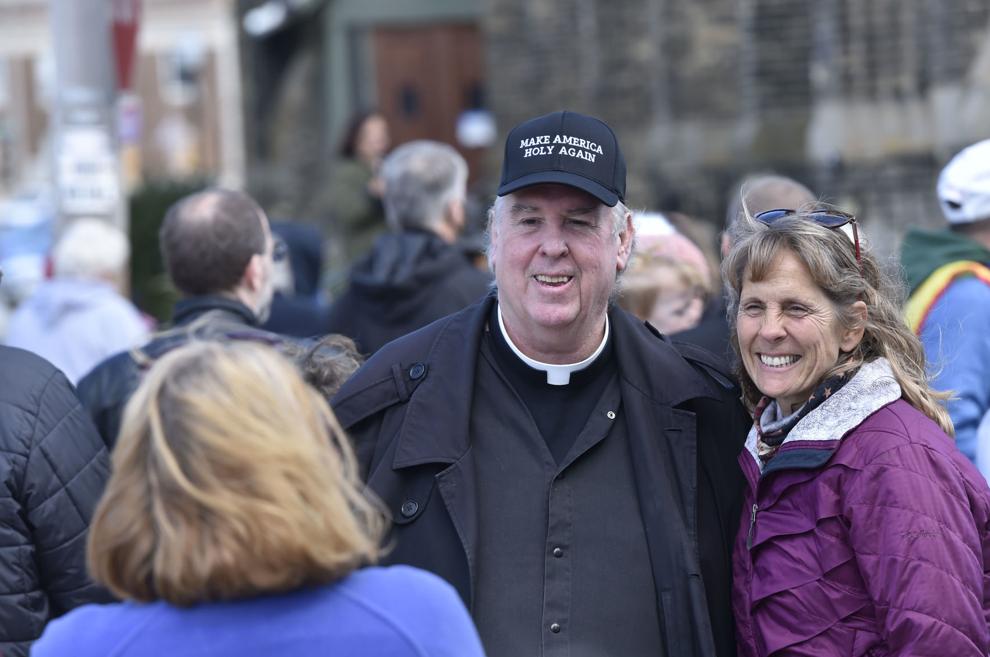 ARCHBISHOP PROCESSION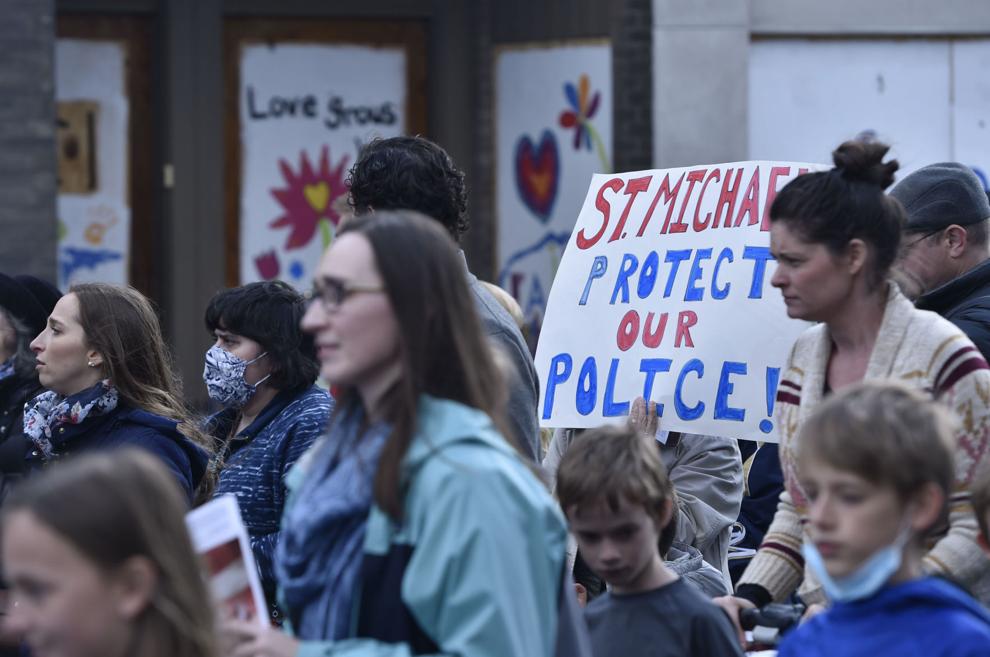 ARCHBISHOP PROCESSION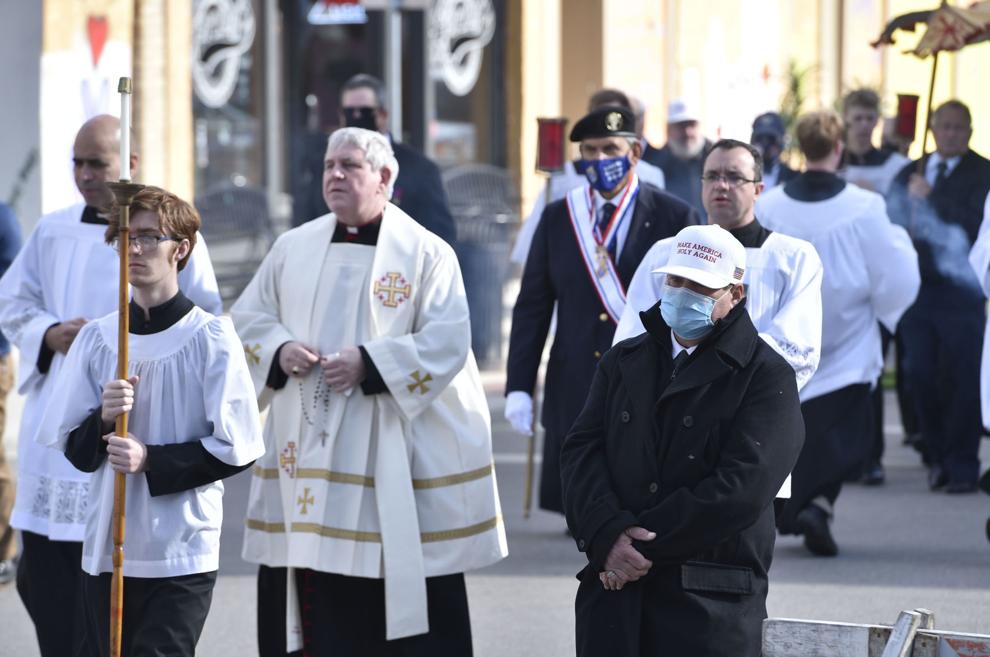 ARCHBISHOP PROCESSION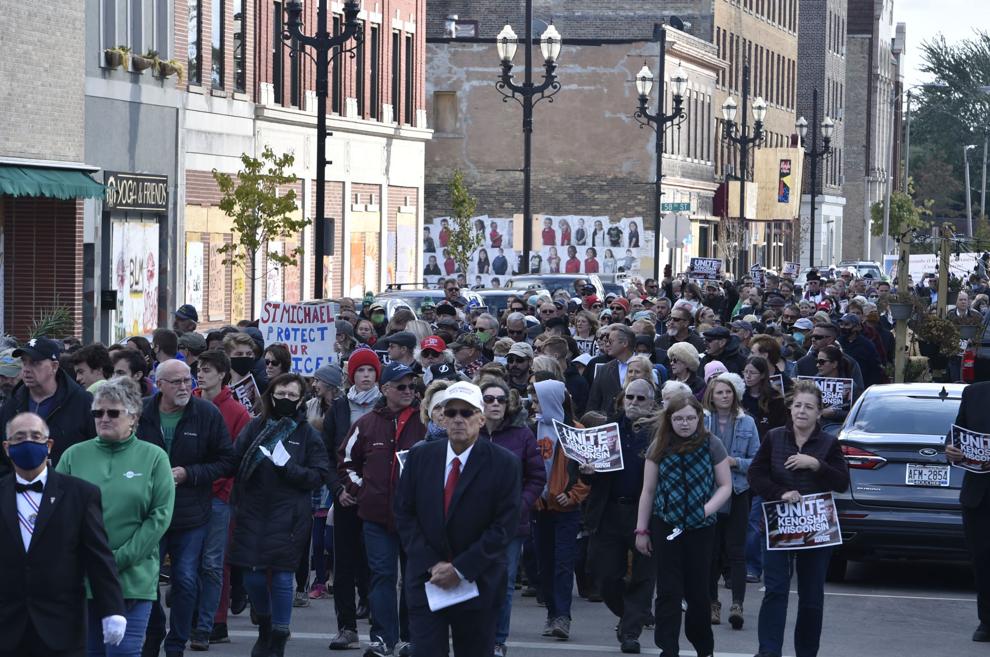 ARCHBISHOP PROCESSION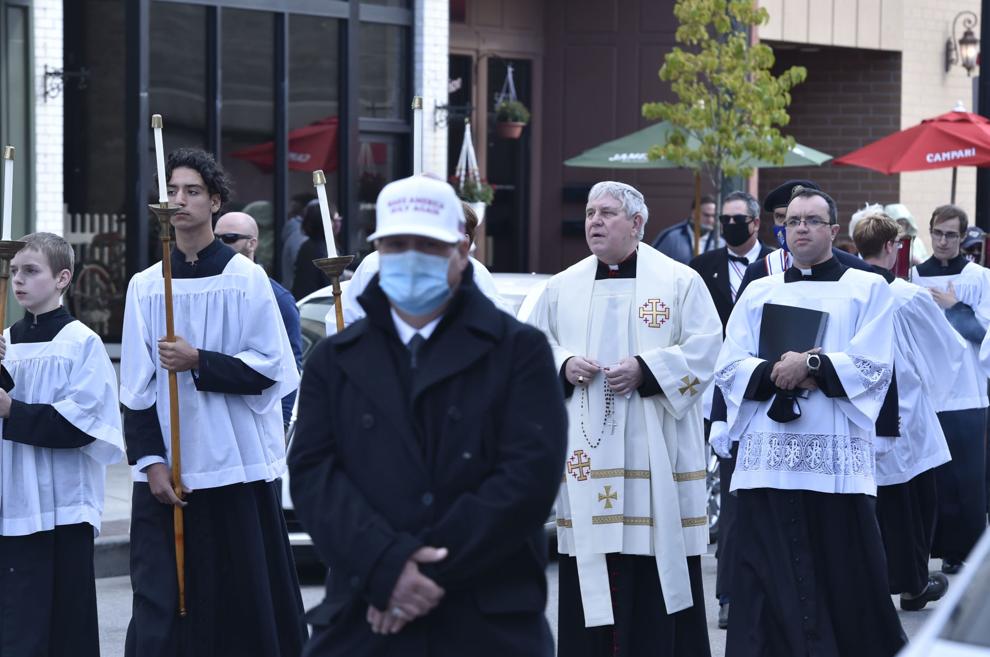 Jeff Gaffey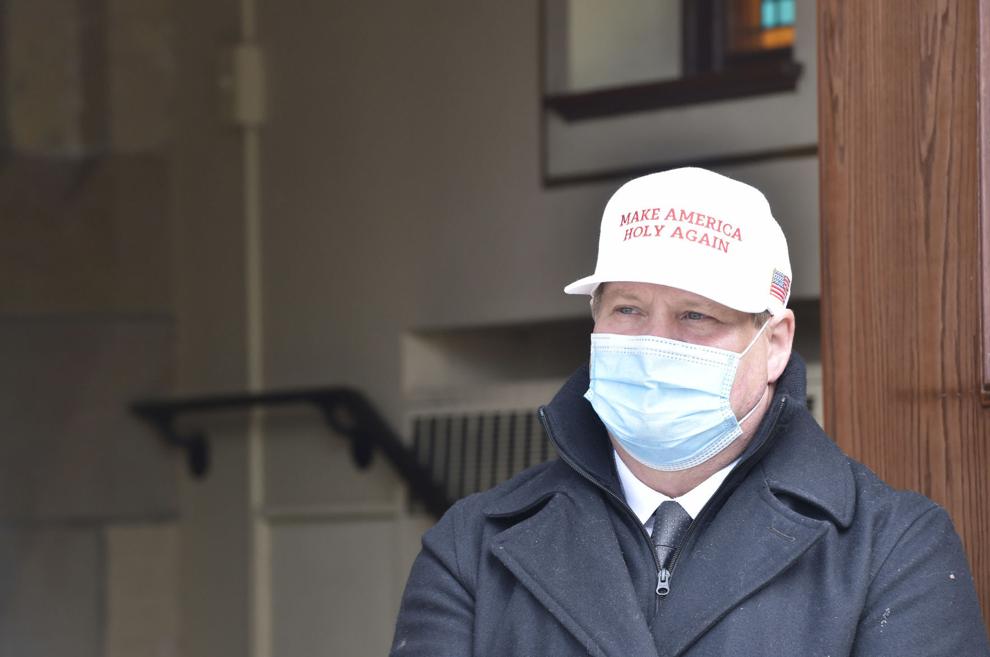 Unite Our Nation sign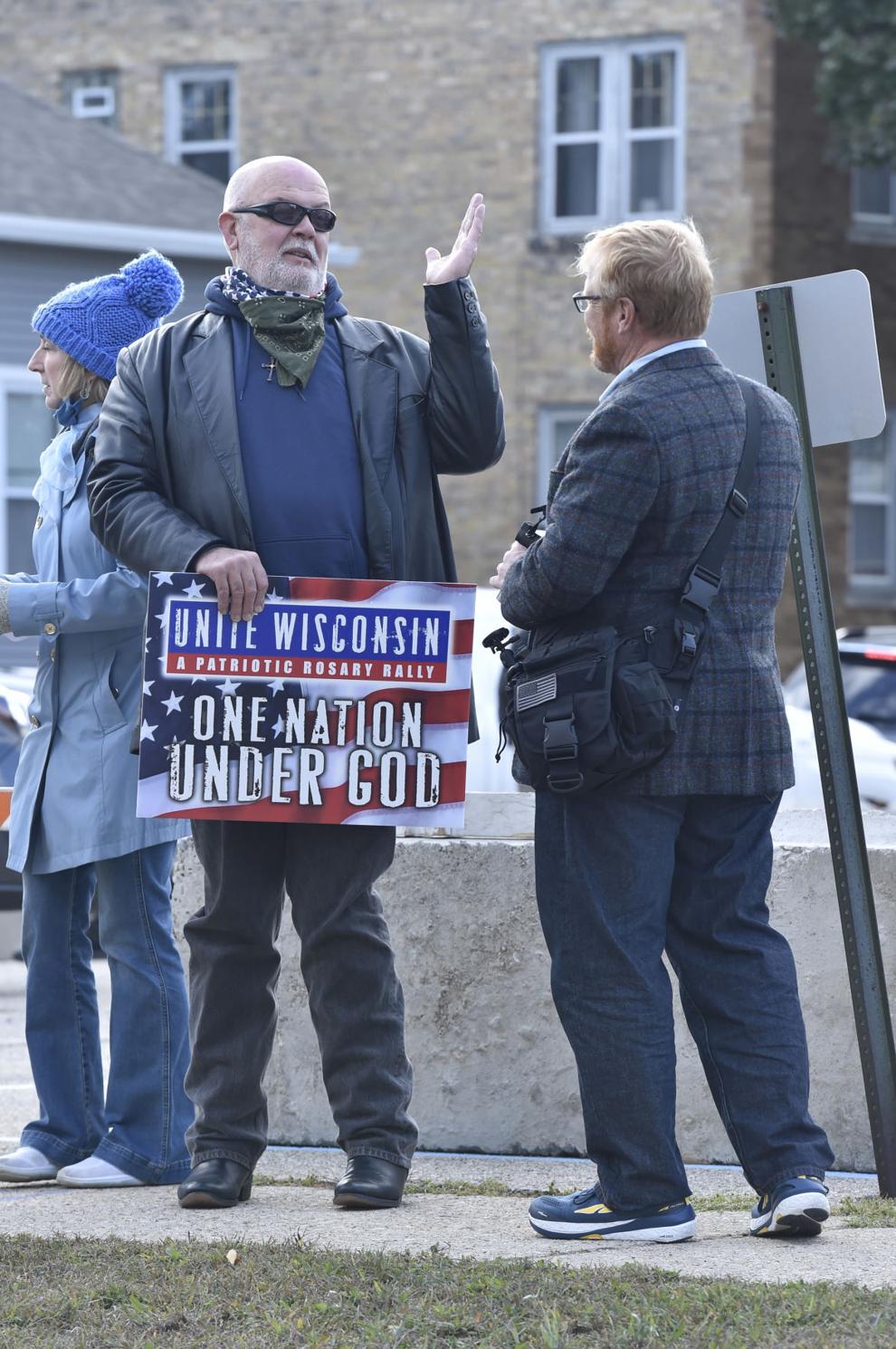 A volunteer at Kenosha's Unite Our Nation event passes out song sheets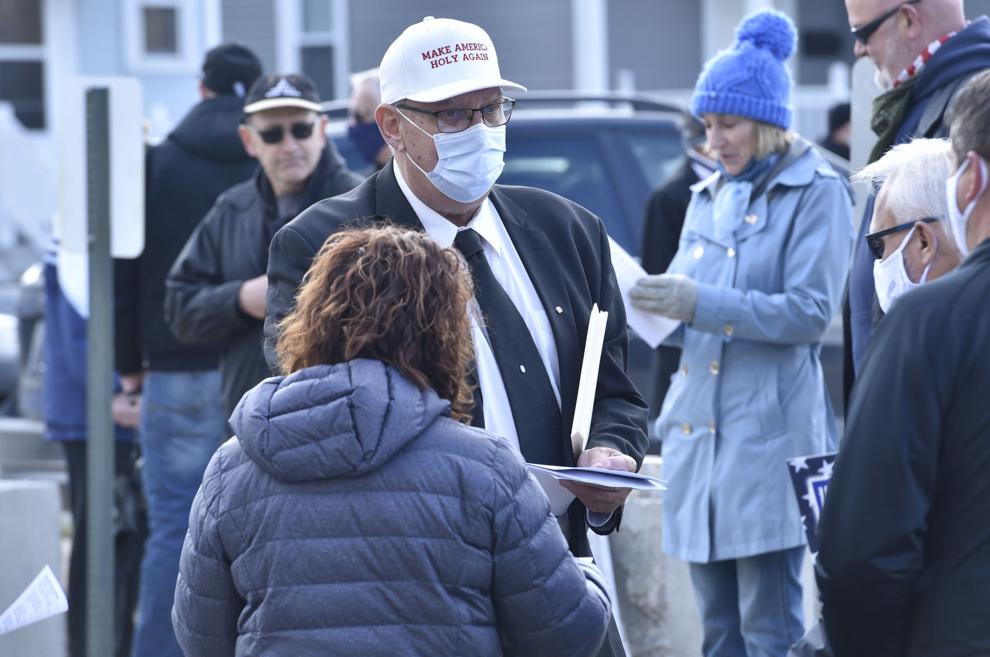 Two men in Trump hats attend Unite Our Nation event in Kenosha Sunday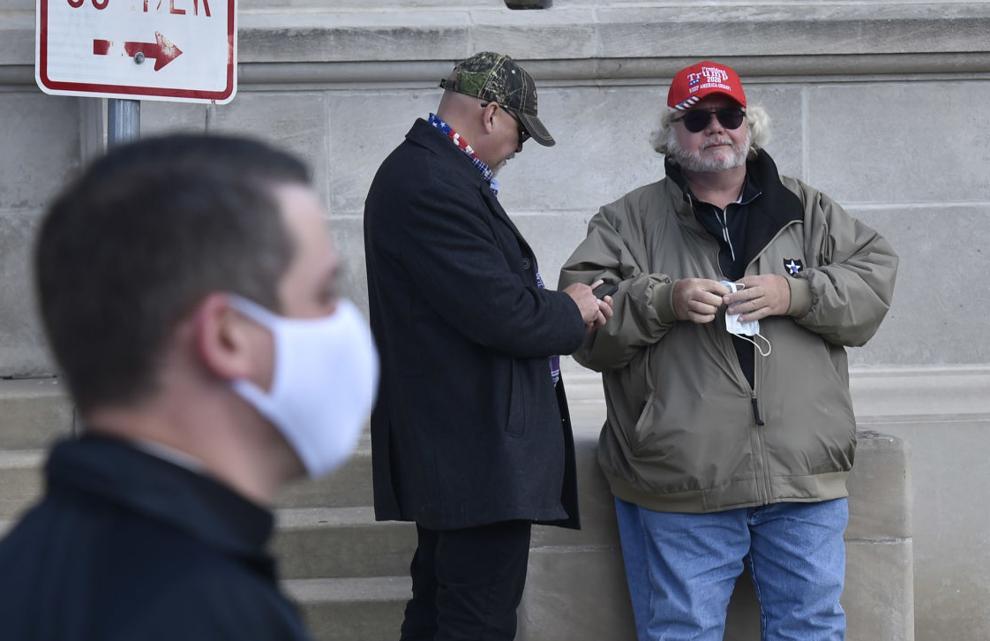 Archbishop exits St. James Catholic Church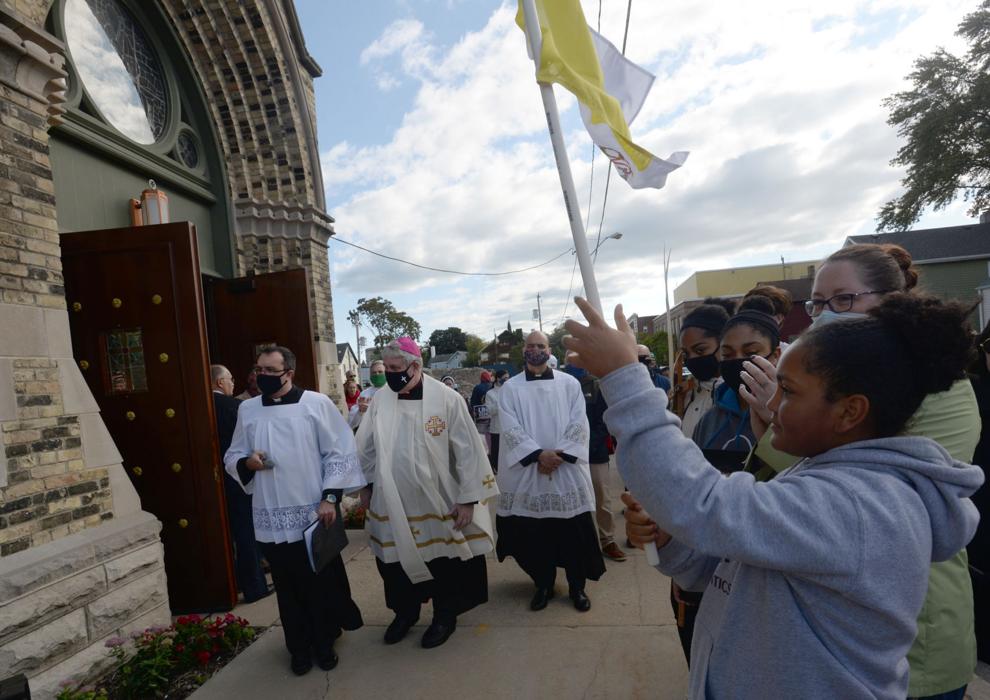 A 100% Catholic cap
A priest blesses rosaries at Sunday's Unite Our Nation march in Kenosha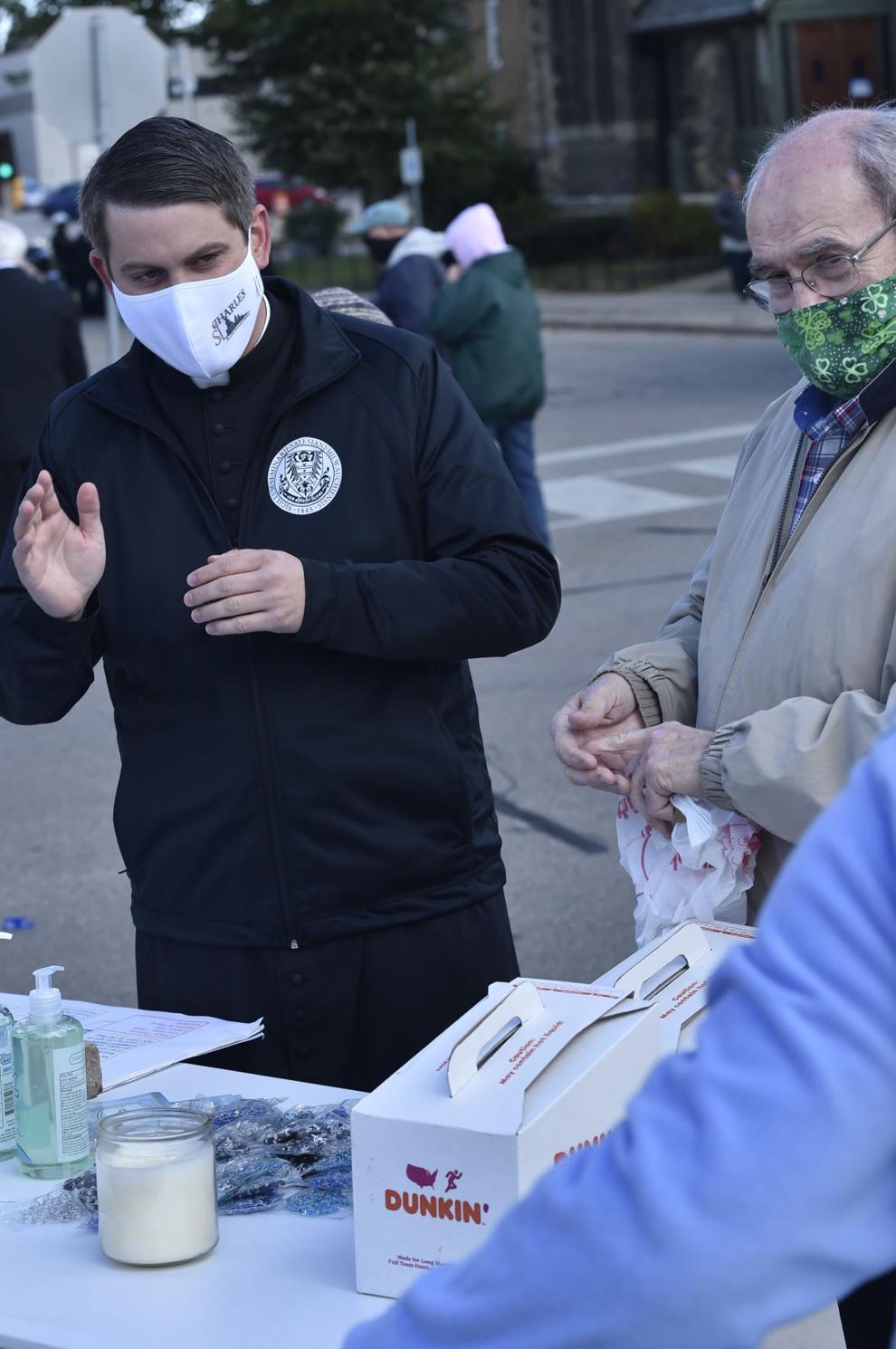 Anna Nuzzo, with microphone, and Rich Sosa lead music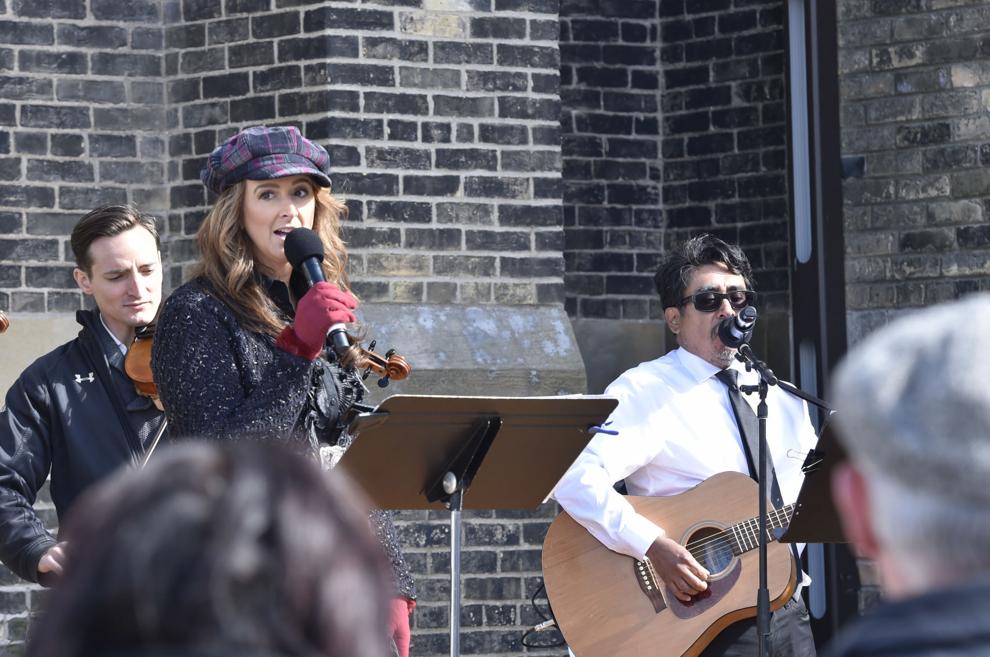 Organizers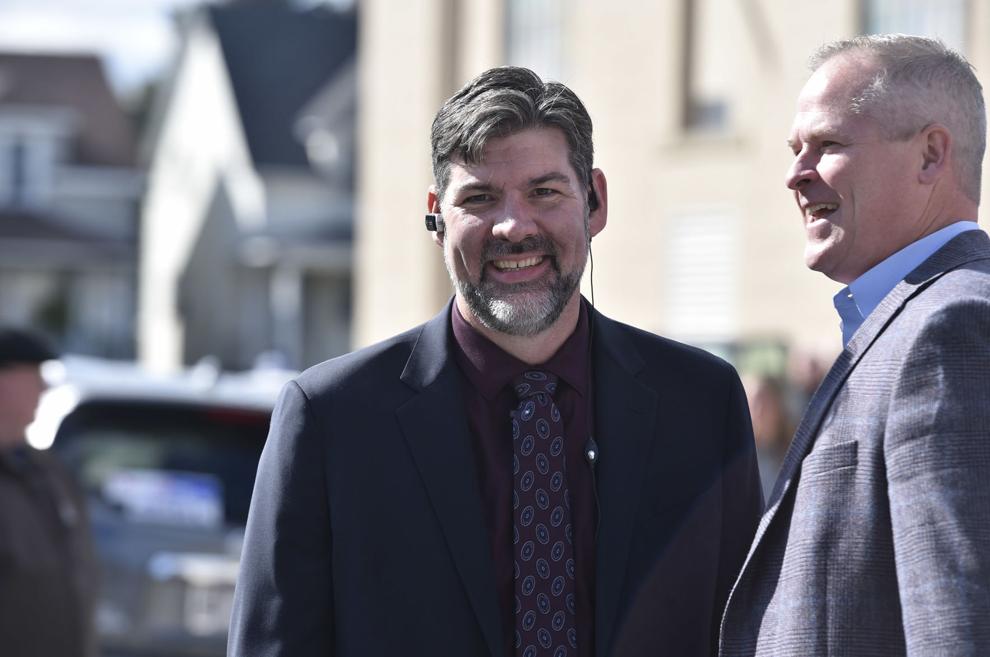 Crowd listens and sings along to worship music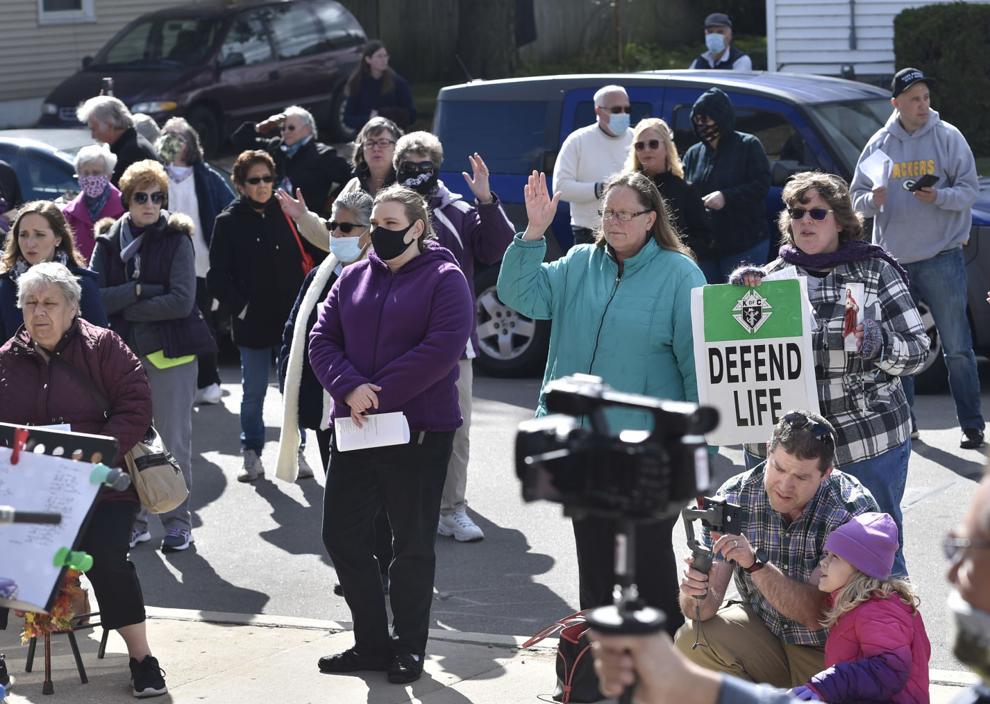 Holding a rosary and a sign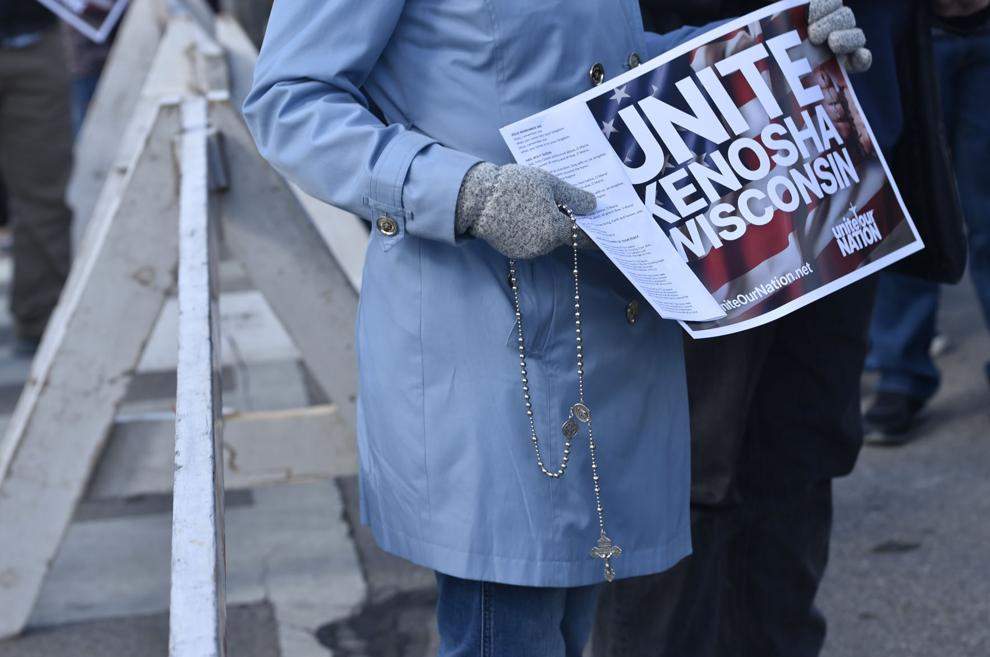 Archbishop Listecki waiting in the wings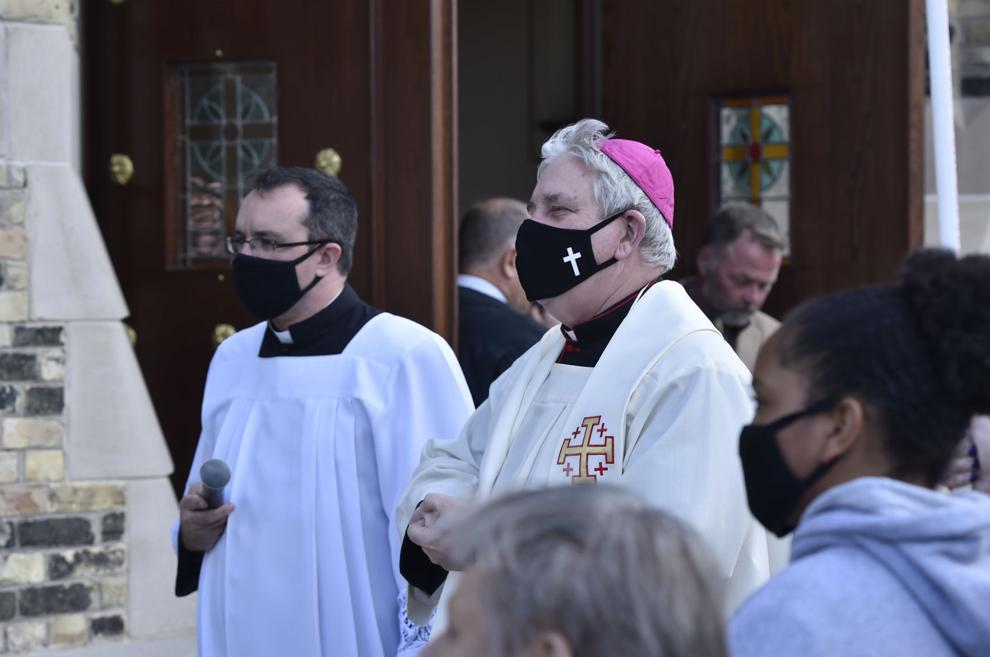 Listecki leads peaceful march as woman kneels and holds "St. Michael Protect Our Police" sign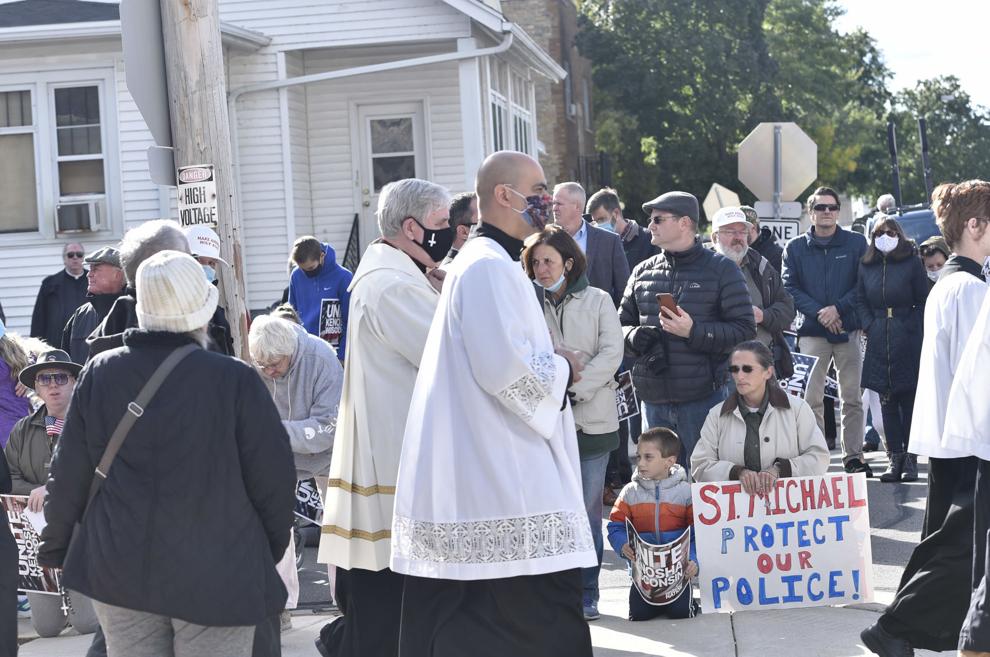 Incense fills the air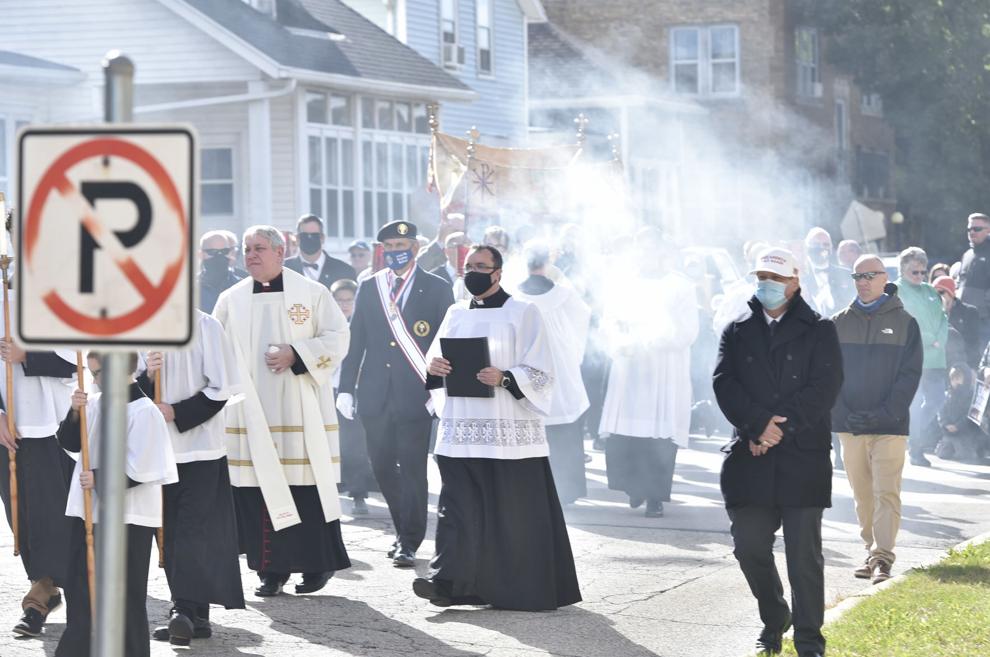 Listecki and other faithful march past scorched Car Source lot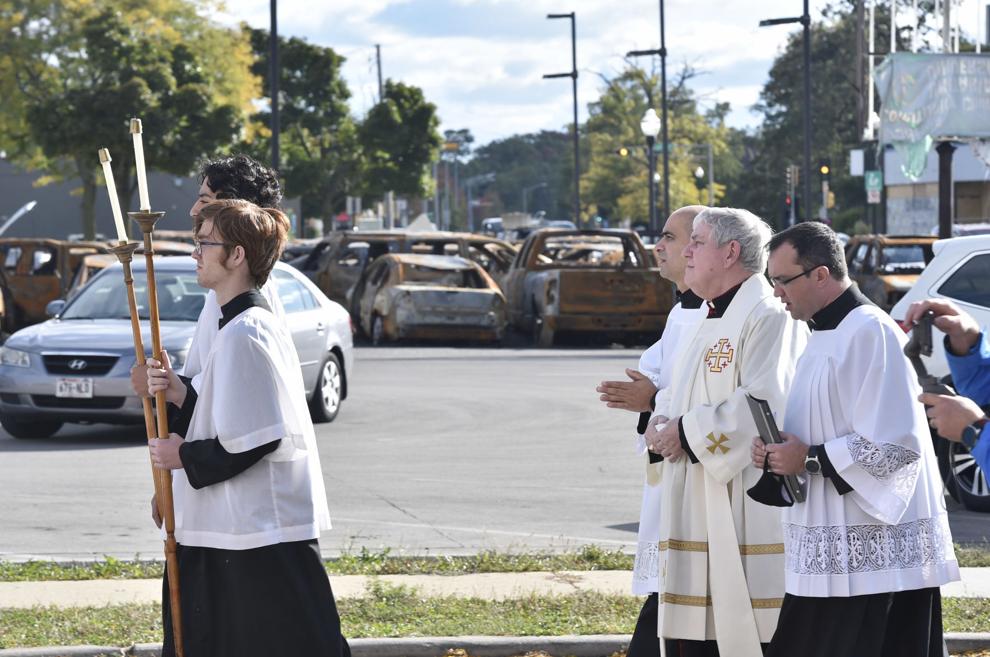 Crowd fills streets in Downtown Kenosha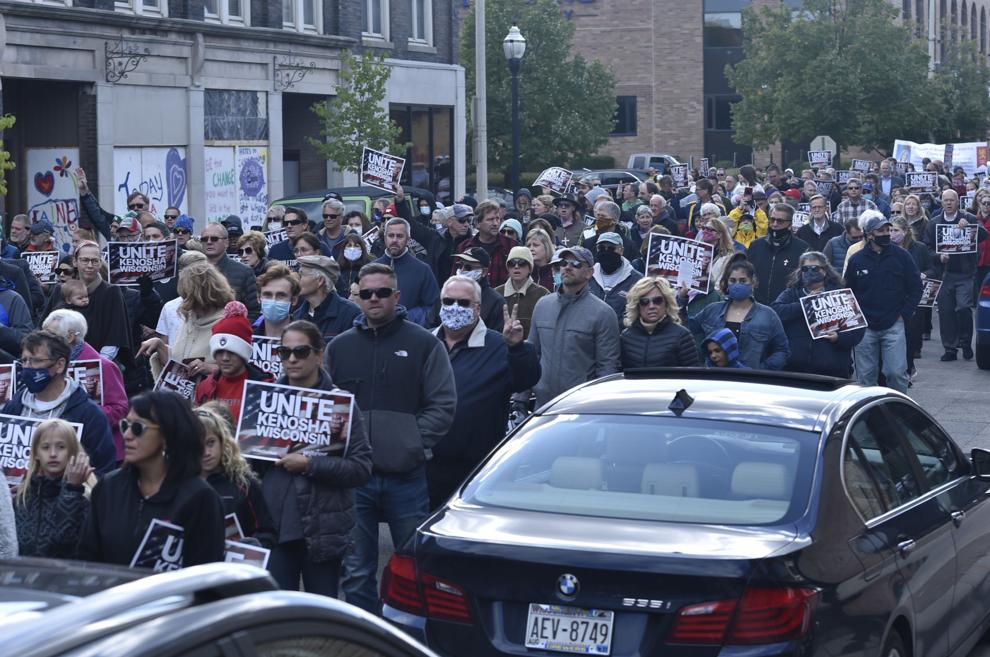 archbishop music.jpg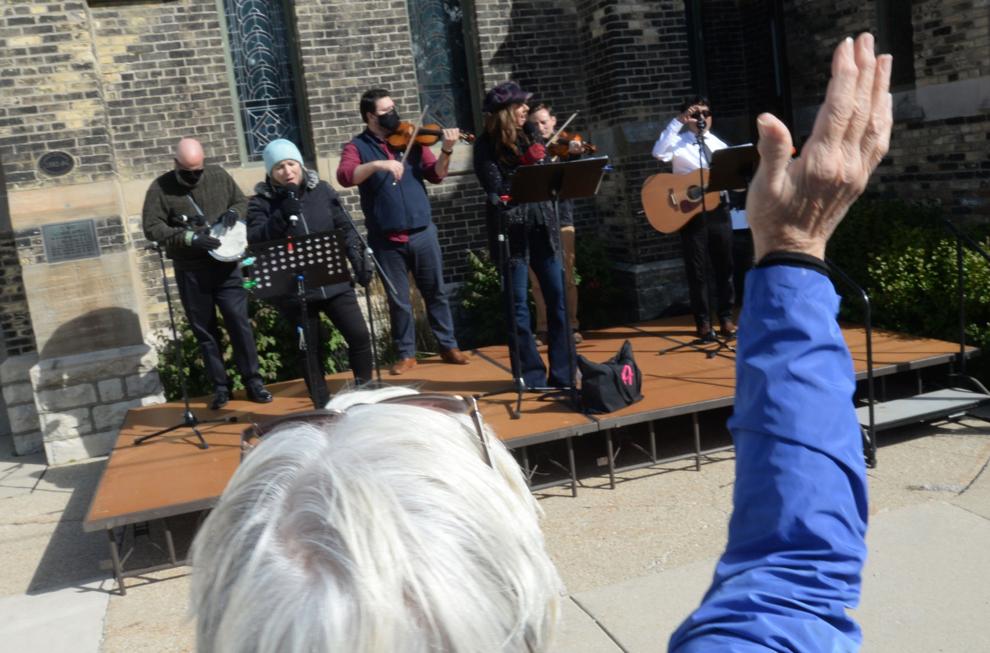 Archbishop and crowd