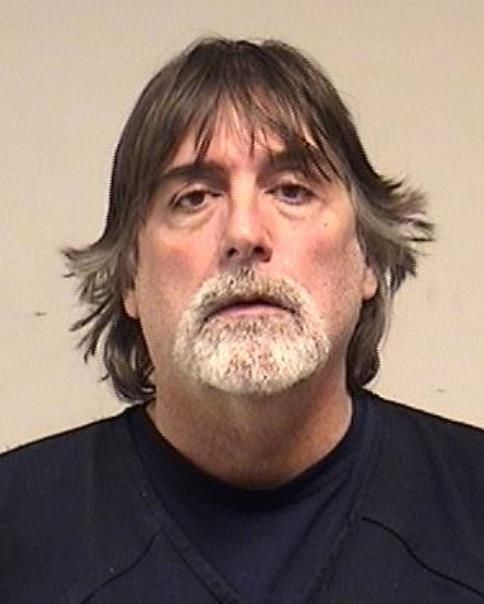 A 57-year-old Kenosha man is being held on $700,000 bond pending charges in the shooting death of Marlon Allen.
Edward Pendleton Jr. appeared before Commissioner Larry Keating for a bond hearing Friday, with District Attorney Michael Graveley telling the commissioner the state expects to file charges Tuesday.
Allen, 42, was shot to death in the hallway outside his apartment, 3514 50th St., at about 4:23 a.m. Wednesday.
Graveley said at the hearing that residents of the building reported hearing gunfire, then found Allen lying in the hallway.
"He had multiple gunshot wounds, all to the back of his body," Graveley said.
The district attorney said multiple witnesses said Pendleton had been with Allen inside another apartment in the building before the shooting.
According to Graveley, witnesses said Pendleton had purchased cocaine from Allen in the past, and that he and Allen left the other apartment in the building that night together after Pendleton talked about getting more cocaine.
Fave Five: Reporter Deneen Smith
As the year draws to a close, the Kenosha News is taking a look back on 2019 and sharing the favorite five stories that each of our reporters has written this year.
Here are the Five Five stories of Kenosha News Crime & Courts Reporter Deneen Smith.
Gunshots ring out
A short time later, people in the building reported hearing the shots, then hearing the footsteps of a person in the hallway, Graveley said. He said those witnesses reported hearing only one set of footsteps leaving, and said they did not hear an argument before the shots were fired.
Witnesses said they looked out apartment windows and saw a man running away and getting into a pickup truck that sped from the area. Graveley said the truck is associated with Pendleton.
A gun was found at the scene. All of the shots that struck Allen — Graveley said it appears he was hit by four shots — came from the same gun. The gun found in the building is undergoing testing, he said.
Graveley said investigators spoke to Pendleton later Wednesday. He admitted being with Allen.
"Ultimately what he says is that he left (the apartment where he had been) with Mr. Allen and then the defendant says he sees a masked person in the hallway," Graveley said.
He said Pendleton told investigators that the masked person yelled "freeze." Pendleton then told investigators he walked past the masked man, leaving Allen alone, and that shortly thereafter he heard gunfire.
"He indicates he did not call 911 ... and told no one about this at all," Graveley said.
He said police found that Pendleton had "wiped" his phone to eliminate any stored data that day.
Another witness reported Pendleton arrived at his home several blocks away about seven minutes after the shooting was reported. Pendleton told that person "he had just been in a struggle with a guy over a debt and that cops would be involved."
Graveley said before filing charges next week the state is hoping to get additional lab work and speak to additional witnesses. Pendleton has been in custody at Kenosha County Jail since Wednesday evening.
"I appreciate that the state is acknowledging that this is a circumstantial case," said defense attorney Carl Johnson.
He said that the facts outlined by Graveley indicate there is no witnesses to the shooting and that there is no physical evidence tying Pendleton to the death.
He said Pendleton, who has lived in Kenosha for 47 years, has a limited criminal history, with only a battery conviction a decade ago.
Keating set the bond $200,000 higher than requested by the state, calling the allegations disturbing and Pendleton's story about leaving Allen with a masked assailant unlikely.
"It's possible," Keating said of the story. "Not really probable or even plausible."
Pendleton is expected to next appear in court at 1 p.m. Tuesday.