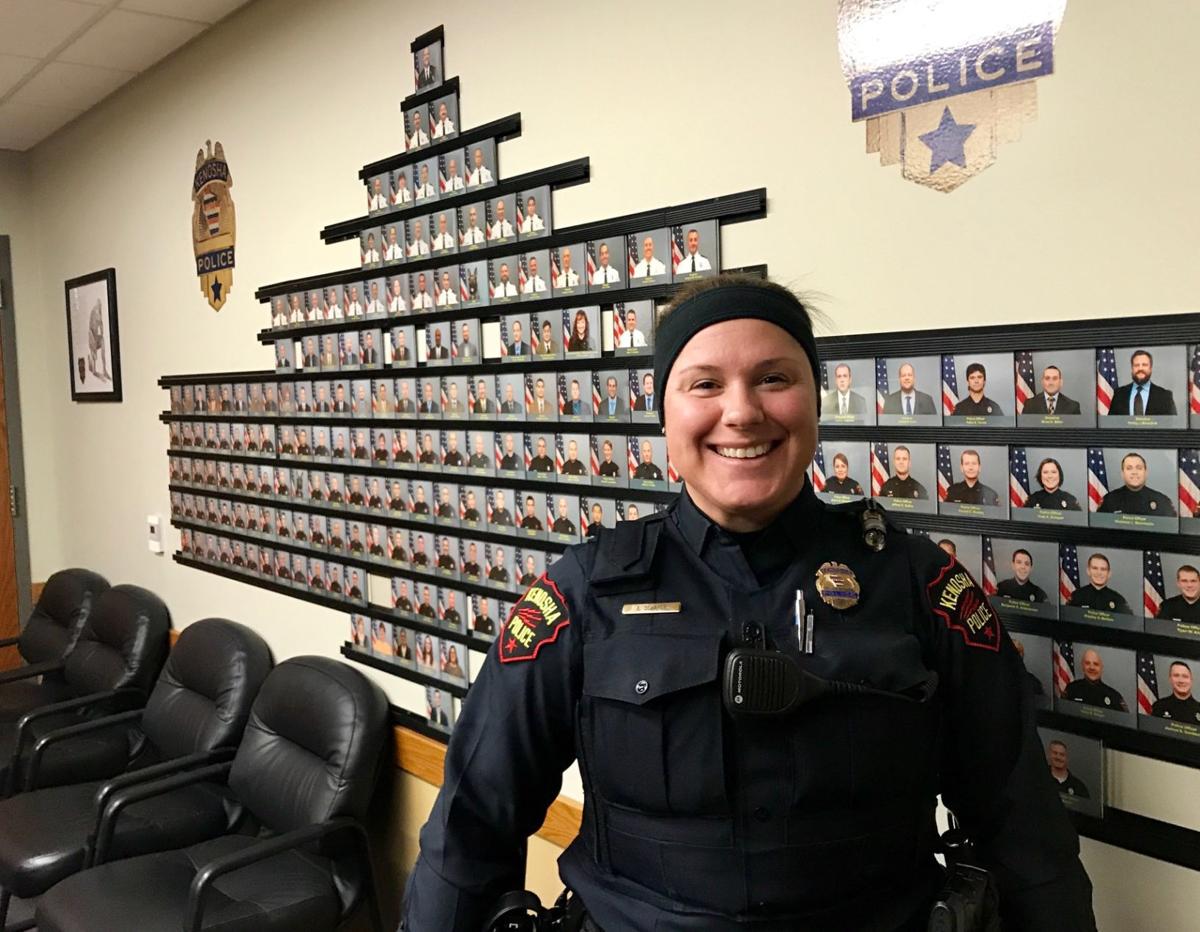 Kenosha Police Officer Kate Schaper didn't expect volunteering at her first Special Olympics Wisconsin event to change her life.
Nine years ago, Schaper volunteered to hand out awards while in uniform at a Racine competition, but she wasn't having a great time.
"It was pouring down rain and I was like, 'I don't want to be here, I'd rather be sleeping,'" Schaper said.
But her mood shifted when an older athlete walked up to her and told her how he had always wished to become a police officer.
"He said, 'My whole life I wanted to be a cop,'" Schaper said. "I thought to myself, 'Why am I complaining? I have a job as a police officer and this guy who has Down syndrome is not able to be a cop and I'm complaining about being here because I'm tired and it's raining outside, so I kind of really have no reason to complain.'"
Schaper then "slowly but surely" got involved in Special Olympics Wisconsin, organizing and participating in the "Guardians of the Flame" benefit at Texas Roadhouse, the "Cop on a Rooftop" fundraiser at Dunkin' Donuts and the annual Polar Plunge at the Brat Stop.
Schaper, who's been with the department for 12 years, said every chief has been supportive of her efforts.
"From Chief Wade through Chief Morrissey to Chief Miskinis, it's been a huge, huge support," Schaper said. When it comes to the KPD Frozen Five-O Polar Plunge team, she added, Miskinis "always jumps in first and gets out last."
Before competition begins at the 2018 Special Olympics USA Games in Seattle this summer, Schaper will join an elite group of individuals serving as "Guardians of the Flame."
During the Law Enforcement Torch Run, guardians will escort the Special Olympics Flame of Hope across Washington.
"Officer Schaper was selected from a pool of several candidates to represent Wisconsin's Law Enforcement Torch Run at the USA Games. As shown by her many years as a volunteer for Law Enforcement Torch Run events, I know Officer Schaper will make us proud when she serves as a member of the Final Leg team," said the director of Wisconsin's Law Enforcement Torch Run for Special Olympics, Lt. Mark Horstmann of the Verona Police Department.
Since the first Special Olympics USA Games in 2006, members of law enforcement and Special Olympics athletes from across the nation have carried the Flame of Hope to usher in the games.
From June 27 through July 1, the Final Leg team will conduct multiple runs and cere-monies in cities, towns and communities across Washington to raise awareness for Special Olympics and generate excitement for the 2018 USA Games. The Final Leg ends on July 1, when the team escorts the Flame of Hope into the opening ceremony at Husky Stadium at the University of Washington in Seattle.
"I'm pretty excited," Schaper said, adding that such events "rejuvenate" her.
Accepting thanks for the work is tough, Schaper said.
"They're thanking me and I'm organizing these events, but really it's the volunteers coming out, the people donating," she said. "These events refill your soul."