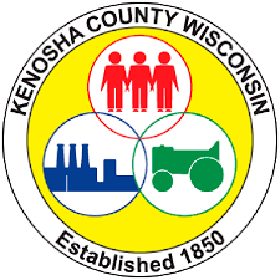 Kenosha County voters may get to weigh in on whether Wisconsin should be declared a Second Amendment Sanctuary State via advisory referendum in November.
The Kenosha County Legislative Committee voted 4-3 Tuesday to advance a resolution calling for the referendum to the County Board for consideration.
Voting in favor were Amy Maurer, Mark Nordigian, Lon Wienke and Sandra Beth. Voting against were Andy Berg, Boyd Frederick and Edward Kubicki.
The vote followed action by the committee to reject a resolution to declare Kenosha County a Second Amendment Sanctuary County. That vote also was 4-3, with Sandra Beth in this case voting against.
Committee members and residents who voiced support for the county resolution said it is important to affirm the County Board's opposition to the enactment of any legislation that would infringe on the right to keep and bear arms.
Maurer said Second Amendment Sanctuary resolutions "speak against red flag laws" that allow police or a family member to petition a state court to order the temporary removal of firearms from a person who may present a danger to themselves or others.
One resident said the fact the Stay-at-Home Order was found to be unconstitutional by a court shows that the state can infringe on the rights of the people, and this type of resolution would guard against that.
Kevin Matthewson, in a written comment, stated members of law enforcement have been outnumbered during recent incidents of civil unrest across the nation.
"It's important that citizens have the right to keep and bear arms without infringement by radical politicians," Matthewson wrote.
Other residents said they support such a declaration because it affirms their right to protect themselves and their families.
"It's primarily symbolic," a spokesperson from Wisconsin GrandSons of Liberty, said during citizens' comments. "It draws a proverbial line."
He noted the local economy benefits from the fact there are four gun ranges, four gun clubs, five firearm training companies, 14 gunsmiths and manufacturers, 21 gun stores and two big box stores that sell guns.
The resolution to declare Kenosha County as a Second Amendment Sanctuary County voted down by the committee cites the wording of the Second Amendment to the U.S. Constitution, which reads, "the right of the people to bear arms shall not be infringed," and the Constitution of the State of Wisconsin, which reads, "people have the right to keep and bear arms for security, defense, hunting, recreation or any other lawful purpose."
It also states various Supreme Court cases that affirmed an individual's right to bear arms.
Under the resolution, any laws that would infringe on those constitutional rights would be considered "an act of tyranny;" the sheriff would be able "to exercise sound discretion to not enforce against any citizen an unconstitutional firearms law;" and the County Board would be prohibited from appropriating "any funds for any enforcement of unconstitutional laws."
In response to a request for a definition of "unconstitutional firearm laws" by supervisor Beth, Maurer said the definition covers a "broad spectrum" of red flag laws that could include limits on magazines or types of firearms.
Statewide, similar resolutions are being considered or drafted in all but 11 counties; nine counties have passed resolutions declaring the county to be a Second Amendment Sanctuary, and Brown County voted against such a resolution.