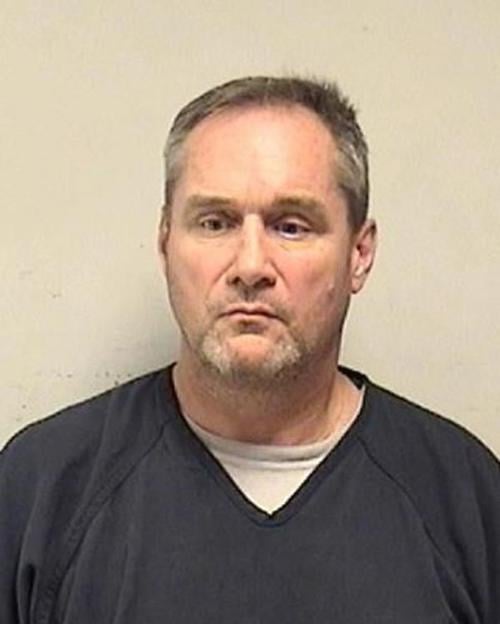 Kenosha Police Chief Daniel Miskinis issued a statement Thursday on the arrest of Kenosha County Board Chairman Daniel Esposito, saying an officer found probable cause to believe Esposito committed felony retail theft.
Esposito was taken into custody Saturday, alleged to have taken construction materials from Menards without paying.
In his statement, Miskinis does not name the retailer but said the value of the items allegedly taken was $627, above the $500 threshold for a felony.
"Mr. Esposito was booked into the Kenosha County Jail to be held for a court appearance on Monday, Nov. 4 2019. The Kenosha Police Department was not involved in any way in his release prior to the court appearance and in fact was not aware of the release until he was no longer in custody," Miskinis stated.
According to a statement from the Kenosha County Sheriff's Department, Sheriff David Beth made the decision to release Esposito without bond, his release paperwork stating that he would be charged via summons and complaint, meaning he would be given a date for an initial appearance in court if he was charged.
While police recommend charges, the district attorney makes the decision on whether or not to charge an accused person after reviewing the case.
In Esposito's case, the Kenosha County District Attorney's office sought a special prosecutor from another county to review the charges. That is standard practice when a public official is involved in a potential criminal case, the state seeking to avoid any possible conflict of interest.
A lawyer from the Walworth County District Attorney's office is acting as special prosecutor.
"Several facets of the investigation are ongoing, and the case is still considered open," Miskinis stated. "I do not anticipate the additional investigation to be protracted. Once the investigation is no longer active, more details may be released."
Police typically will not release police reports while investigations are open. The Esposito report has not been released.
Esposito's attorney Terry Rose, who is also a member of the Kenosha County Board, said Esposito disputes the allegations and will plead not guilty if charged.