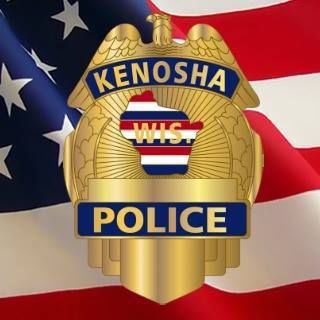 Local law enforcement agencies are asking Kenosha County residents to follow the rules of the governor's "Safer at Home" order, saying their goal is voluntary compliance with the goal of limiting the spread of the COVID-19 virus.
Gov. Tony Evers issued the statewide order Tuesday, shutting down non-essential businesses and asking Wisconsin residents to stay at home and sharply limit social interaction until April 24. The order is similar to those in 17 other states, the goal to slow the spread of the virus and keep the health care system from being overwhelmed.
Kenosha County had its first confirmed case reported March 16. By Wednesday, there were 19 confirmed cases in the county and 585 in the state, with six deaths.
Kenosha Police Chief Daniel Miskinis said his department's goal is to encourage compliance from residents and businesses. "As a community and as a nation, we can beat this, but only by working together," Miskinis said.
Under the order, residents can still go out to the grocery store, the doctor or work at essential businesses. They can also go for walks and bike rides. The list of essential businesses that can remain in operation is long, including most of Kenosha County's major employers. People do not have to carry paperwork showing that they work for an employer on the "essential" list.
Miskinis said police departments have no plans to do traffic stops for the purpose of checking where drivers are headed, and said rumors that the National Guard would be doing traffic stops are false.
"Our goal here isn't to find ways to arrest people," he said, adding that the governor's order does include tools for police to enforce the rules. "We are trying to seek compliance to slow the spread of the virus."
Those who violate the rules could be subject to a $250 fine or 30 days in jail.
Law enforcement officials in the county said that the more likely outcome is that police would first give the parties a talking to if called to intervene if there was a large gathering of people or a business that appeared to be operating outside the rules.
"If we pull up to someone's house and there are 100 cars in front, then we walk up and say, 'Hey guys, the governor has this order and we need you to disperse," said Sgt. David Wright of the Kenosha Sheriff's Department. "If they refuse, then we have tools in our toolbox to make that happen."
Wright said he hoped residents would read the governor's order and familiarize themselves with the rules. Pleasant Prairie Police Chief David Smetana said he knows many of the community's residents are anxious and uncertain about how to handle the pandemic.
"We'll respond to complaints from citizens if they see violations. If we see large groups out in public, we will stop and see what's going on. If there's groups at restaurants or bars, we'll stop to address those," he said.
But he said he expects most people will try to follow the rules.
"We're looking for the public's cooperation on this. The more space we put between us, the better. The experts are telling us that cooperating is going to be the best way to fight this," Smetana said. "When I leave work, I'm staying home. The only time I'm leaving my house is to work. Otherwise, we are hunkered down, and I'm asking the public to do the same."
Concerned about COVID-19?
Sign up now to get the most recent coronavirus headlines and other important local and national news sent to your email inbox daily.