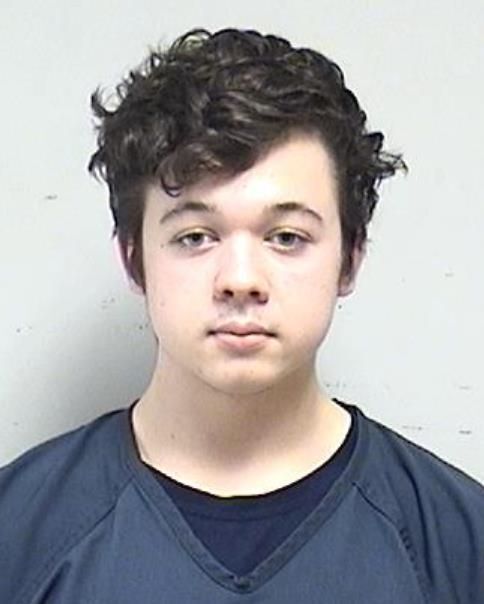 The online store Kyle Rittenhouse's family was using to sell branded merchandise was offline Wednesday, the family having been dropped by the company operating the store.
According to a statement on Twitter, Printify terminated the FreeKyleUSA account for violating company policy that bans content that promotes or condones violence. In another tweet, the family said, Printiful, dropped the merchandise.
"Our printing platform, Printiful, has placed all unfulfilled orders on hold and denied any additional orders. They say it is because our merchandise violates their 'Acceptable Use' policy," said a Twitter post from FreeKyleUSA, which is controlled by the Rittenhouse family, according to the site.
In a statement online, Printiful said it chose not to be associated with the merchandise because of its ties to the criminal case.
"We have chosen to discontinue our business relationship with this store in order to mitigate business risk. Ultimately, we don't want to be affiliated with a story that's involved in such a complex, controversial and ongoing case," the statement said.
"We're following the example of other businesses and platforms taking a similar approach, like GoFundMe, Etsy, Facebook and YouTube," it added.
The merchandising effort outraged many who saw it as an effort to profit off the deaths of Anthony Huber of Silver Lake and Joseph Rosenbaum of Kenosha, the two men Rittenhouse is charged with killing, and an insult to their families.
"They are going to be celebrating Christmas without their loved ones. Meanwhile, you know, Kyle Rittenhouse's mom is trying to profit off of these tragedies," Kimberly Motley, attorney for Gaige Grosskreutz, the West Allis man who was severely injured in the shooting, told ABC News.
"And I think it's frankly vile and disgusting and in extreme poor taste," Motley said.
Searching for other avenues
According to FreeKyleUSA social media, the family is securing another company to handle the merchandising. They criticized the decisions to drop their account as "a powerful, concerted effort solely focused on preventing the truth from getting out."
Rittenhouse and his supporters have maintained that he was defending himself when he shot the men with an AR-15-style rifle he had brought to the protests in Kenosha Aug. 25, the same night "militia members" answered a call from former Alderman Kevin Mathewson to come to the city following two nights of violent protests after the shooting of Jacob Blake by a Kenosha Police officer.
The teen is charged with first-degree intentional homicide for killing Huber, attempted first-degree intentional homicide for shooting Grosskreutz, and first-degree reckless homicide for killing Rosenbaum. He is also charged with recklessly endangering safety for shooting in the crowded street, and with a weapons charge for carrying the AR-15 as a minor.
There were widespread rumors on social media Wednesday that President Donald Trump, who has issued a series of pardons in the waning days of his presidency, would pardon Rittenhouse. However, presidents can only issue pardons for federal charges. Rittenhouse, facing state charges, would not be eligible for a presidential pardon.